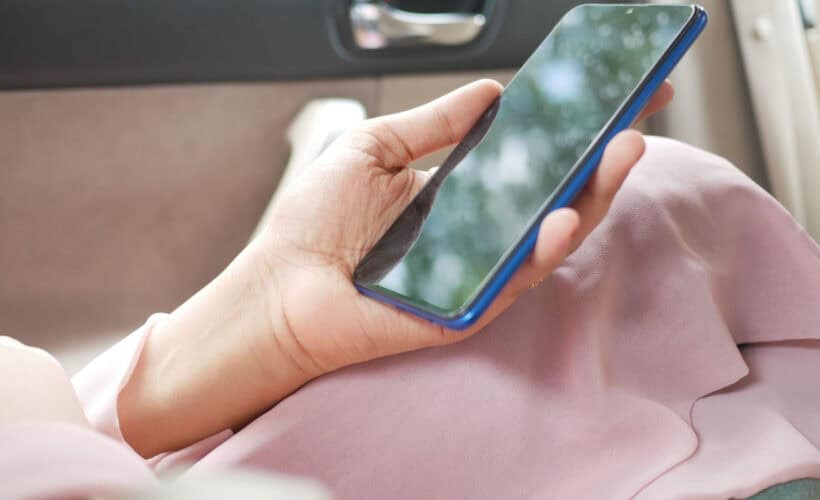 Faking it has been a trend nowadays, whether in front of people directly or through social media applications. Nowadays, social media has been a powerful weapon, a boon for some and hell for some others, based on its type and variety of usage. Now let us move toward the primary purpose of the article. Everyone has been there trying to fake sending and receiving messages perfectly without any loophole, so here is the list of 10 spoof text apps to fake your conversations easily.
Transfer SMS from Android to iPhone:
Choose a language and connect to Wi-Fi on your iPhone. Make sure to go through all the initial setups.
On the Quick Start Screen, select the Set Up Manually link.
Go to the Apps & Data screen and tap on the Move Data from Android option given in the menu.
Some best Spoof Text apps are Yazzy, TxtDrop, Chat Conversations, TxtEmNow, Fake Chat Simulator, Fake Phone Text, WhatsFake, and Prank-Fake Conversations.
See Also: Best Fake Tweet Generator Tools in 2023
Top 9 Spoof Text Apps
Here's our list of 9 Spoof text apps to have fun pranking on your friends.
Texting Story
Texting Story is an application that creates a chat that fakes text messages.
As a part of its features, it comes with a screen-sharing tool that you can use to take screenshots of the messages and take them to prank your friends and family. It gives any other regular messaging app the appearance, allowing you to create complete descriptive character profiles and add a more realistic look.
No watermark is added to the chat windows. Also, you can change the background and color scheme.
Text Message Creator
The second one on the list of spoof text apps is Text Message Creator. This phony conversation creates an application perfect for funny SMS-type conversations from anyone.
You can choose various topics, and as usual, you can take screenshots to share with friends and family to have fun.
Fake Chat Maker
Next on the list of spoof text apps comes Fake chat maker. This is another chat-simulating application that will create a fake conversation between two persons as per choice. The user interface looks like any other ordinary messenger application. It has an additional feature of adding dialogues, pictures, videos, and audio to the list.
It also has a screen-sharing tool that captures a person's typing status and receiving a message. You can give a suitable name and phone number to the character.
See also: 9 Best Fake Call Websites To Prank Call Anyone
Fake Chat Conversations
Next is fake chat conversations. It is specially made for WhatsApp conversations faking messages between two people of your choice. It has almost every detail like WhatsApp sending messages, MMS, etc.
A complete, characteristic profile with more information can be easily adaptable, like the number of calls, message timings, emojis sent, etc.
Yazzy Simulator
Yazzy Simulator is another one in the group with the same features of simulating text messages. More than just a news simulator, it can simulate anything one wants. Still, strictly for entertainment purposes like other spoof text apps in the list, it helps create a fake post with modifiable like-share comments and fully customizable options to make it look as realistic as possible.
Easily removable watermarks, customized sent received messages, character profile by changing images, changed the time of the sent message, and finally took a screenshot and pranked your acquaintances.
See Also: 6 Best Jarvis Apps Like Siri for Android Users | 2023
Fake Message-Free 2021
Next on the list of spoof text apps is Fake Message-Free. It helps you create fake chat dialogs; and change every minute detail about the chats, like the colors, background, lists with chosen dialogs, and much more.
Moreover, it can create fake messages between people of your choice, inbuilt screenshot feature allowing you to share it to prank it to the person desired.
Fakenger
Fakenger is another application with more or less the same features as the other spoof text apps. Creating fake messages with friends, faking chat screens, taking screenshots, and playing hilarious pranks on friends. By creating fake ids, falsifying stories, making fake groups with fake members with you taking the game into your own hands, being the sole controller of it, icing to the cake.
It has an auto-artificial reply feature that will spam any person at a given time.
Fake chat conversation by TechRoid
Fake chat conversation by TechRoid offers you an app helping to create fake conversations, hide lies, and make a whole made-up story pranking someone or escaping one's virtues.
It additionally lets you fake wishes and makes memes.
See Also: The Top 6 Chinese Music Apps in 2023
What's Fake
The last one on the list of spoof text apps is What's Fake, a practical feel-giving chat-simulating application faking conversations between desired people, shares with friends, creating fake profiles, and sending fake conversations.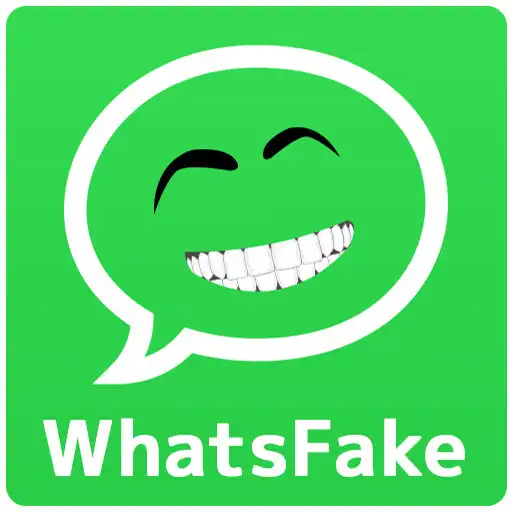 The additional benefit is controlling both sides of the conversation, supporting videos, pictures, and other multimedia, helping to add a phony status, and supporting emojis.
FAQs
Is MightyText cost-free?
Users of our MightyText free edition may send up to 25 texts monthly from a computer or tablet. Upgrade to MightyText Pro to send more than 25 messages each month.
What makes MightyText Pro different from the free version?
Send messages indefinitely to MightyText Pro customers. Users of MightyText who are not Pros can send 25 texts per month. Additionally, SMS can be sent using MightyText and your mobile device. Your mobile service provider will bill you the exact amount you sent the SMS.
Is MightyText safe to use?
MightyText safely stores images and videos. So, they keep storing and syncing your text messages as they have for years. It keeps your Google account secure. It keeps your information hidden from others if you simply share images.
Are free SMS services trustworthy?
The adverts on their website are most likely how they make money. It also explains how they can offer such a service for no cost. Many websites offer free SMS. However, many are scams. They provided meaningless information and used vast amounts of data. Avoid sending pointless SMS to specific websites.
Can I text while using a computer?
You can send SMS from your computer as effortlessly with Google Messages for Web as you could with Messages. To link your PC and Android phone, simply scan this QR code. Once everything is set up, use an internet connection to send multimedia messages.
Conclusion
On an end note, one can say that these applications can be lifesaving to save you from uncomfortable situations and get rid of unwanted dilemmas. This was our list of spoof text apps that are fully customizable, which you can use to prank friends and family, create simulated dialogues and fake texts, making falsified dialogs in various messaging applications. Take jokes to a different level with these spoof text apps. You must try these apps and take the fun dose!
See Also: 6 Best Websites To Generate Fake Airline Tickets
Meet Carrie-Ann Skinner, our Apps & Games Editor with over 2 decades of experience in online and print journalism, specializing in all things tech.