Everyone has experienced this: after searching through their message history, they can never find the specific message they are looking for. You removed it, but now you want it back and are searching for how to retrieve deleted messages on Messenger.
Where all my messages are gone? There can be various reasons, including archived chats or accidentally deleted messages. You can retrieve it by downloading Facebook data or from your emails. They can also be bought by using third-party recovery softwares. You can retrieve them from iOS or a web browser by using various methods as their advanced Chat settings on Facebook.
Here are a few techniques you can use to access deleted texts from Facebook and back up your messages to ensure that you never lose them again:
Ways How To Retrieve Deleted Messages On Messenger
A permanently lost Facebook message, at least in terms of Facebook Messenger. However, you can access deleted Facebook messages and take steps to retrieve those communications from different sources.
Check Your Archive
Although it is momentarily gone, an archive message is still accessible in your inbox. You likely accidentally selected Archive when you wanted to erase the message. It's simple to make a mistake since Archive and More are the only options that appear when you drag your finger on a chat. 
The iOS Messenger App's Archived Messages
In the iOS Messenger app, you can verify whether you archived your message or deleted it by doing the following:
 Move your hand across it from right to left, select Unarchive, and your live Messenger conversations will restore.
Get: Messenger
Facebook Archived Messages In A Browser
Here's how to examine (and retrieve) an archived message if you reach Facebook.com through your preferred web browser.
Open a web browser, then navigate to Facebook. 
Select Archived Chats from the menu by selecting the three dots next to Chats.
Respond to the chat if you find the message you're looking for to bring it back to the list of active chats in Messenger.
Downloading Facebook Data
How to retrieve deleted messages on Messenger? You can restore permanently deleted Facebook messages using Facebook's built-in function. Because this service store deleted messeges on its servers for an arbitrary time before erasing them, you should download your information.
The iOS Messenger App Contains Facebook Data
Your erased texts can still exist in some cases. You can find them in advanced chat settings on Facebook. You can ask Facebook to send you a copy of your information stored on its website or only the messages. Here's how to use the iOS Messenger app to obtain your info. 
Access your profile in the Messenger app.
Go down the page, click Account Settings, and tap your profile picture at the top of the Messenger window.
Check the box next to Messages on the new screen. The report will include your data for the people you check. Unchecking the other categories might be a good idea.
Tap Create File after you've reached the bottom of the screen. Facebook will email you to let you know when the report is complete. While you wait, the state of your application is "Pending."The wait is short if you merely request your Messenger data.

Check the report for the message you are hoping to find.
On The Facebook Website, Download Facebook Data
On a computer, you can also see your Facebook data, including your messages, by visiting the Facebook website. This is how:
In the Privacy sidebar, choose Your Facebook Information.
If it isn't already checked, choose Messages. If there are any extra categories you want to avoid acquiring, uncheck them. Click on "Create File"
When the report is done and ready for viewing, Facebook tells you. If you're looking for deleted messages, look there.
Use The File Manager On Android
Those accidentally deleted text messages can still be on your smartphone if you have Messenger installed and are using an Android device. Any Android file manager can be used to access it, and if you don't already have one installed, you can discover a tonne of them on the App Store.
 You can find your deleted emails in this section of your recent history of communications.
Using The Email Account
How to retrieve deleted messages on Messenger? You can only retrieve your lost Facebook texts from your email account if you have chosen to get "All alerts, except those you unsubscribe from" under Facebook's email alerts. Here's how to access all messages deleted from your email:
All that requires is to go to your email and look for the message you need to read. You will undoubtedly find it if you have enabled message Backup on your Facebook email.
Because message backup also includes notification backup, it could be unpleasant.
Using Third-Party Software
You can retrieve permanently lost Facebook messages using a third-party data recovery tool. You must keep in mind, though, that the software is only functional if you have backed up your messages.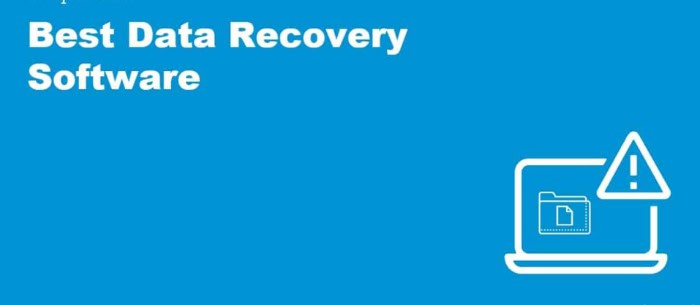 Additionally, you should set up data Recovery software before deleting the File. Third-party software might be the solution to your question about how to retrieve deleted messages on Messenger.
On Android Devices, Recover Deleted Facebook Messages Using A Computer
How can I recover deleted Facebook messages? You can achieve your goal using a PC to access the Android device's memory. Here are some detailed guidelines for you.
Select Android> Data from the external storage or Local Storage menu to access your Android smartphone. The com.facebook.orca folder is found.
Click cache > FB temp to locate Facebook messages with backups after opening the com.facebook.orca folder.
Next, retrieve the deleted Facebook Messenger messages from your computer.
See Also: How To Transfer Text Messages From Android To IPhone
Frequently Asked Questions
Can you retrieve deleted Messenger private conversations?
If the Facebook cache is still present on the device where the discussion originally took place, you can restore deleted private Messenger conversations.
How do I get rid of the Messenger messages?
Select each message on Messenger, hold it down until options appear, then choose "Remove" to delete it. Go to more and select "Delete" to end the entire chat. Remember that the recipient's communications will still be accessible after this. To delete a message from both ends, you can unsend it before they see it.
Can I unsend a Facebook message I sent?
Yes, but only within ten minutes of mailing it. Facebook messages can be revoked by selecting More (three dots) > Remove > Unsend while holding the mouse button or tapping and holding the message.
Can I find out if someone erased my Facebook Messenger message?
No. You cannot know if the other party deletes the discussion because it will still be accessible to you. However, you will be informed when the message has been read.
Can text be recovered when Android deleted text recovery?
The chances are very low, and your messages just might be gone for good, but you can try third-party android recovery apps.
See Also: Top 7 Free Facebook Proxy Sites To Unblock Facebook
Conclusion
This post will rapidly teach you how to retrieve deleted messages on Messenger. Any methods in this article can be use to complete this process. Several of these suggestions urge using integrated tools and third-party resources for speedy results. Additionally, the article includes a faq section that answers frequently asked questions including android deleted text recover.
See Also: How To Download All Photos From Facebook?
Carrie-Ann Skinner is Smart Home & Appliances Editor at TechiePlus, and has more than two decades experience in both online and print journalism, with 13 years of that spent covering all-things tech. Carrie specializes in smart home devices such as smart plugs and smart lights, as well as large and small appliances including vacuum cleaners, air fryers, and blenders.