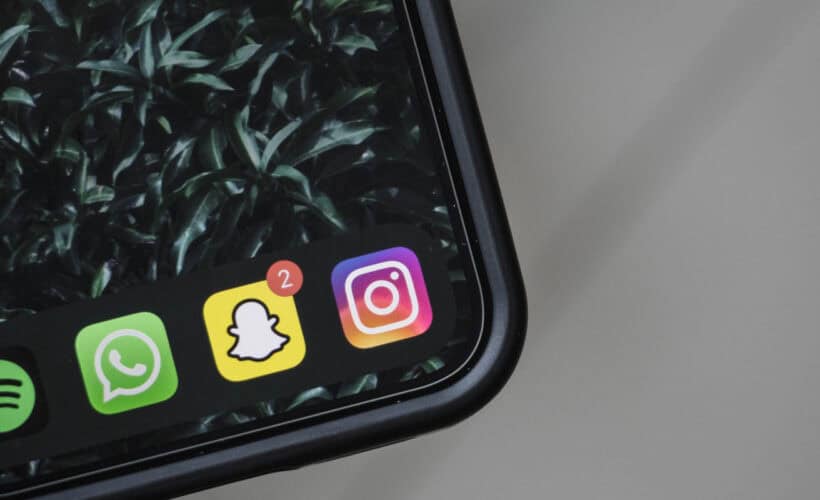 The world of tech will never be at rest. Apps have taken over cyberspace, especially the ones that let you connect with your loved ones worldwide. However, some apps are acclaimed to be the best version of apps like Snapchat. In 2020, the cherry on the cake also allows you to take multiple photographs, freeze them in time and cherish them forever.
Similar apps like Snapchat are Instagram, Messenger, Wickr Me, TikTok, Snow, B612 AI Photo&Video Editor, MSQRD, Kik Messenger, and YouCam Perfect.
Precisely, it shouldn't come off as a surprise if a new app comes in and surpasses every other in its business. You can check such apps here to socialize by voice chat.
See Also: 5 Best Ghost Hunting Apps to Find Paranormal Activities
Introduction to Snapchat 
Let's begin with Snapchat first. Even Kylie Jenner is obsessed with it and can profoundly influence its market. Developed in 2011, Evan Spiegel, Bobby Murphy, and Reggie Brown's Snapchat is a multimedia messaging application that lets users engage in conversation and click photographs with filters that are no secret in today's world. The app initially started with one to one messaging facility.
It has been continuously updating itself to attract more users. With the discovery feature, the photo story updates feature is available to the users for only 24 hours. It seems this feature is a step to keep itself relevant with other similar apps dominating the business. However, some apps like Snapchat provide similar basic safety features and serve other purposes. Want to undo the Snapchat Update? Click here to learn how!
See Also: How To Change Username On Snapchat? Complete Guide
5 Best Apps like Snapchat Offering the Best Alternatives
To help you avoid the hassle of finding similar apps like Snapchat, we have listed a few fantastic apps you must try today!
Telegram
The first on this list of apps like Snapchat is Telegram, which is slowly picking up the pace and giving stiff competition to other messaging applications too. This cloud-based messaging software ranks high in the list of apps like Snapchat. It allows the sharing of audio, videos, visuals, and more.
Also, it's Android, Windows, and iOS friendly. As released in 2013, the application claims to be hack-free; one cannot hack the app. Isn't this one of the principal reasons to try the app if you haven't already?
See Also: 6 Best Jarvis Apps Like Siri for Android Users | 2023
WhatsApp
The pioneer in messaging, if WhatsApp didn't make it to the list, it would be a shame. Like every other app, WhatsApp lets one send multimedia messages, is highly accessible, and is full of recent changes. Its encryption security makes it safe; however, at times, it does get hacked.
But, the good thing about the app is it is highly adaptive, easy to use, and highly fit for millennials' use. This is one of the other apps like Snapchat you wouldn't be happy to miss! Besides, all your group chats and media are safe here. Also, Learn How to stop whatsapp from saving photos on android.
Know more: Top 7 Free Facebook Proxy Sites To Unblock Facebook
Instagram
As addictive as it is, Instagram is a youngster hub to send a message through photography. Majorly a photo-sharing app is now also being used to connect to strangers, experts, and many more. Its live feature is unique compared to other messaging apps and can be used to communicate in real-time.
The hashtag culture has also helped keep a conversation alive on a specific matter or subject. Moreover, it appears to bring bloggers together through meet-up sessions. Instagram has developed a lot over the years. As it lists among apps like Snapchat, it filters different frames and shades one cannot skip using.
Pinterest
Another photo-based app is Pinterest. Apart from communication, it also facilitates business opportunities for its users, who can showcase their work on the app and use it as a market.
It came in 2009, and one may access it on any device. Further, this platform provides information through the world of graphics. It is addictive and valuable too.
See Also: Top 5 Websites for Downloading Free Ringtones for iPhone
Twitter
The ability to communicate in limited words was a challenge brought to the world through Twitter. Founded in 2006, the platform enables interaction and is the hub of events and information. You can access one of the apps, like Snapchat, by visiting the Twitter website or downloading the app.
Unlike the facility to attach multiple hashtags on Instagram, here you may add them to the 140-character list. Lately, immersing a global communication network on issues that need attention has been influential.
FAQS
How does Snapchat work?
Snapchat allows users to take photos or videos, add filters or stickers, and send them to friends. The snaps disappear after a short period, and users can also post visible stories for 24 hours.
Is Snapchat safe?
Snapchat has safety features like Snap Map and privacy settings that allow users to control who sees their snaps. However, users must be cautious and not share personal information with strangers.
Can I use Snapchat for business?
Yes, businesses can use Snapchat by creating a business account and using it to reach potential customers through sponsored filters, ads, and influencer marketing.
What are Snapchat streaks?
Snapchat streaks are when two users send snaps to each other at least once a day for several consecutive days, with a fire emoji appearing next to their name.
Other apps like Instagram, TikTok, and WhatsApp allow users to share photos and videos with their friends.
Can I use Snapchat to make new friends?
Yes, Snapchat has features like Snap Map and public stories that allow users to connect with new people and make new friends.
Conclusion
These are some of the apps like Snapchat that may rule the world with upcoming trends. We hope you find this article useful! For reading more content, visit us for more articles.
See Also: 6 Call Tracking Software to Increase your Sales in Business
Meet Carrie-Ann Skinner, our Apps & Games Editor with over 2 decades of experience in online and print journalism, specializing in all things tech.