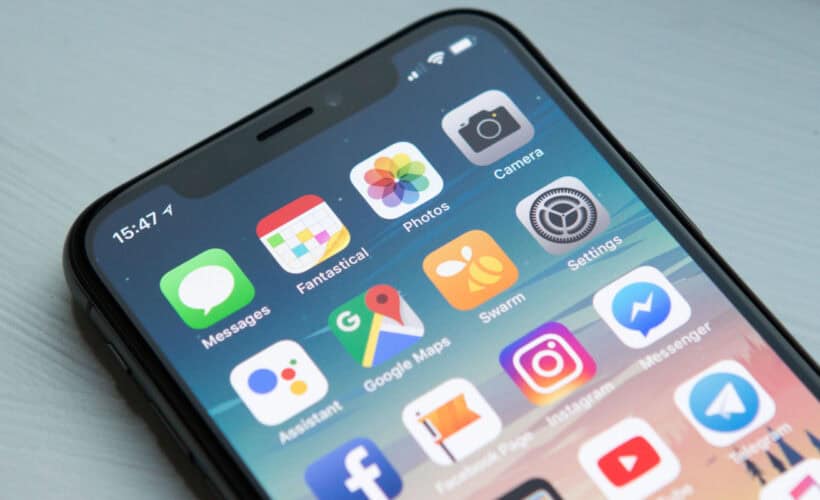 Jarvis comes from J.A.R.V.I.S, "Just a Rather Very Intelligent System," the artificial intelligence program in the 2008 superhero film Iron Man. Jarvis is a virtual assistant for Android, just like Siri is for Apple products. This article will discuss some of the best Jarvis apps, like Siri, for Android Users. But before we go ahead, what is the use of a Jarvis app?
Some apps like Siri are:
Google Assistant
Bixby Voice Assistant
Cortana, Extreme- Personal Voice Assistant
Hound
Jarvis Personal Assistant
Lyra Virtual Assistant
Robin
Some of the uses of a Jarvis app are its voice to interact with the users, answer questions posed by its owners, and complete all tasks and requests like playing music or responding to an email. Actor Morgan Freeman is Jarvis's voice, making it even more interesting as it is one of the few virtual assistants with the sound of a male, Siri, and Alexa. Its counterparts have female names and use the sound of a woman. You can do a ChatGPT Coding Course and create one yourself!
See Also :
Top 6 Jarvis Apps to Use in 2023
The following are some of the best Jarvis apps, like Siri, which one could use for assistance, daily chores, and other tasks. So by not wasting any time, let's go ahead!
Microsoft Cortana – Digital Assistant
This digital assistant has brought Microsoft into the field where Siri and Google Assistant were already crucial competitors. It has multiple features, all of which are helpful in some way or another for various audiences. It allows cross-platform transition, which is very smooth and without major glitches. Besides, it merely means that you can connect your Android device with a Windows computer.
It does all your tasks for you with only one voice command. It will send emails, texts, prepare a list, schedule meetings, book appointments, fill your calendar, and much more. Besides, it does more than just your everyday tasks. It also has funny jokes to tickle your funny bone. All in all, it comes as the proper package for all your needs. That is why it proves to be one of the best Jarvis apps you could use.
Download: Microsoft Cortana 
See also: How To Program A Car Computer With A Laptop
Lyra
As one of the Jarvis apps, it translates sentences into 80 languages, which would be a lifesaver if you were in a foreign country. This application is very user-friendly. It quickly understands whatever you say.
It can also play YouTube videos, set alarms, book a table at a restaurant of your choice, and search for a contact in your list. Also, it shows you the weather forecast. It is a fun and easy app for all users.
Download: Lyra
Extreme- personal voice assistant
This application by Google is a hidden gem and one of the Jarvis apps not known to many. People who speak Hindi, English, Tamil, Chinese, French, and so on can understand this Jarvis app. Multilingual people efficiently use it. It takes your selfie for you, the best feature any Siri-loving person could ever ask for in a personal assistant. Well! It does more than just that.
It also updates you with your favorite team's score- football, cricket, or any other sport. Google Maps are also easily accessible and used with their help. It lets you call people directly and answer your phone. This assistant is also compatible with other applications like Skype and WhatsApp.
Download: Extreme
Sherpa Assistant
Being one of the best Jarvis apps, it can predict your interests with its robust algorithm. Thisis one of the best and most accurate weather forecast providers. It is very quick to navigate, helping indirectly connect to social media networks, and is user-friendly as it learns quickly from different users.
It works straightforwardly and helps make lists and track anything you consider essential. Besides helping you with daily chores, it picks up the liking and disliking of users. However, you can customize the suggestions as per the requirements.
Download: Sherpa Assistant
See Also: Top 5 Music-Making Apps for the Instrumentalist Inside You
Robin
It can play your favorite music, check traffic on your route, and suggest exciting news. The company that created it continually tries to improve it with a better version. The best feature of Robin is its hands-free capability, which is very useful.
You can use it anywhere, even in your car or any other vehicle you may be driving, as it will keep you alert and safe on the road. What more can you ask from one of the best Jarvis apps?
Download: Robin
24ME- To-Do, Tasks lists, and Notes
It is a one-stop solution for its users, which helps it to rank among the list. The user is given top priority and the center they look after. It ensures that the user catches up with all their tasks listed for the day, sends reminders to finish the work, and gets the job done as soon as possible.
Also, it helps the users keep track of their fitness and pushes them to do their best potential. Keeping a record of their health improves the overall productivity of the user. One of the best features is that it allows you to share your list with anyone- friends or family. This way, you all can know and share a typically scheduled list.
It makes virtual planning easy and possible. One can easily exchange Doctors' appointments or grocery lists with one another. It is user-friendly and ensures that users get the most and the best experience out of it. It is a perfect and minimal option for many users to keep track of important things.
Download: 24ME
FAQS
Are Jarvis apps free to use?
Both free and paid Jarvis apps are available. Although some paid apps may offer additional features or customization options.
How do I install a Jarvis app?
To install a Jarvis app, users can download the app from the app store or the developer's website. And follow the installation instructions.
What devices are supported by Jarvis apps?
Jarvis apps can be used on various devices, including smartphones, tablets, and personal computers.
Do Jarvis apps use artificial intelligence?
Yes. Jarvis apps do make use of AI. For instance, the artificial intelligence app Jarvis can detect your speech and carry out requests. It is capable of carrying out duties like chatbot, assistant, data aggregator, and target scanner.
Can a Jarvis app control my smart home devices?
Many Jarvis apps can integrate with smart home devices, allowing users to control their lights, thermostats, and other devices with voice commands.
Are there any privacy concerns with using a Jarvis app?
As with any software application, users should be aware of the privacy policies. And data collection practices of the Jarvis app they are using. Some apps may collect and store user data, so it's essential to read the app's terms of service and privacy policy before using it.
Conclusion
We have gone through all the Jarvis apps that could help you with assistance in your everyday life. Now it is time to select any of the Jarvis apps mentioned above.
See Also: The 6 Ideal Video Sharing Apps for Content Creators in 2023
Meet Carrie-Ann Skinner, our Apps & Games Editor with over 2 decades of experience in online and print journalism, specializing in all things tech.