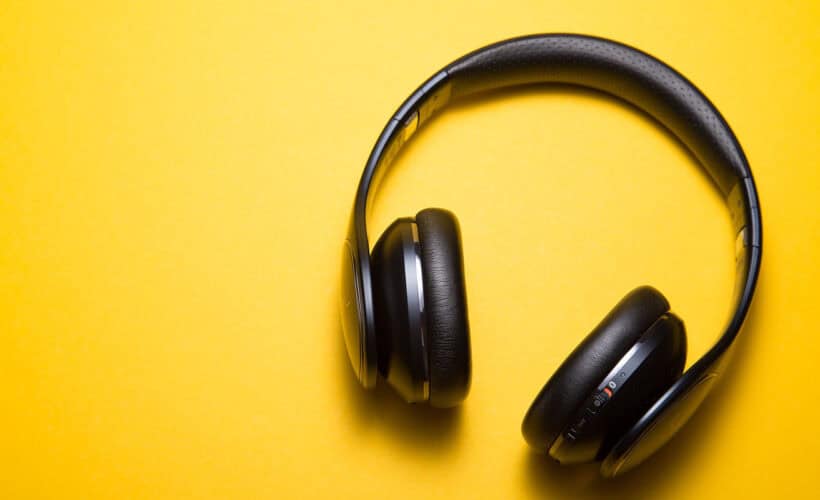 Music has always been a mode of entertainment, connection, expression, and even a start for any conversation. And if you're a music lover and have a variety of tastes in music, from hip-hop to culture, it might be challenging for you to spend your day without those headphones plugged into your ears. So for those who like listening to music from different countries, here is a complete list. You will find all related to the latest top Chinese music apps below.
See also: 5 Best Ghost Hunting Apps to Find Paranormal Activities
Top 6 Chinese Music Apps in 2023
KuGou
KuGou is one of the most famous Chinese music apps for streaming China because of its free service. It notably reached a broader audience in small areas. The best part of this Chinese song app is that one can receive song coins (that change to real currency )based on their daily listening activities, which profits the app as they earn through their audience engagement.
The good part about the company is its donation system enabling the listeners to gain trust and appreciation for the vast Chinese music app. Users can also comment through "bullet screens" with KuGou's unique chat technology, friends, or on the channel, providing reviews and personal thoughts.
Visit: KuGou
See Also: Music Caching Apps
Xiami
Xiami though Spotify has been making the headline for a decade. This Chinese music app is no less in marking its success specifically. It has the pretty same feature as Spotify, an endless amount of brand-new music playlists, podcasts, audiobooks, and radio, including daily news. 
This app is on a much higher level as the user interface system doesn't only suggest music related to the long history of its listeners. But, rather provides a variation of it from time to time. However, despite being a different linguistic content, the interface feels neat, structured, and easily understandable. The aesthetic appeal of the app creates even more curiosity in its audience as they plan on creative and strategic ideas on how to interact with the audience through their system settings and display 
Visit: Xiami
See also: 6 Best Android Apps To Meet People | Social Apps in 2023
MiGu Music
MiGu music is said to be coming with a new era of music streaming, specifically in Covid19. The latest innovation they are providing is filming offline events and broadcasting them online. Offering this feature allows the audience to feel engaged, although not being physically present. They have an impressively mixed selection of Chinese and international artists.
This one of the finest Chinese music apps is a state-owned telecommunication corporation that provides mobile voice and multimedia services across Mainland China. Launched in 2006, also Migu Music provided over 873 million China Mobile users with ringtone service, and now it has developed a Chinese music streaming app service.
Visit: Migu
NetEase Cloud Music
This cloud music platform has a much broader focus on its independent artist, differentiating it from the vast market competition as it motivates the audience to listen to new emerging artists, further increasing the appreciation for the free Chinese music apps.
It also has a music streaming option for joggers called Run FM, which selects music with a BPM rate that matches the listener's running tempo. With 62 million monthly active users, NetEase is the first music service to secure a huge market standing. 
Visit: NetEase Could Music
See also: The 6 Ideal Video Sharing Apps for Content Creators in 2023
QQ Music
QQ Music is among the most innovative recent Chinese music apps launched in 2004. Apart from the music, they also protect the copyright of musicians. They also have features like KuGou, such as KTV, radio, and live streaming. Moreover, they have provided some latest features like concerts, music videos, and interviews.
They also give the audience a special privilege to interact virtually with their favorite artist, even international ones like Linkin Park, etc. QQ music apps receive attention because this Chinese app caters to the urban crowd more.
Visit: QQ Music
See Also: How To Cancel An Amazon Music Subscription: A Quick Guide
KuWo
KuWo is the third-largest music streaming app in China. This is probably because it focuses on providing tons of broadcasting trashy video content, from a few comedy acts to ever-so-popular old-age talent shows.
It also gained popularity because of its platform for budding DJs in China. This Chinese music app for Android also focuses more on KTV tournaments with cash rewards.
Visit: KuWo
See also: 5 Best Socializing Apps like Snapchat for Android & iPhone
FAQs
Which Chinese song recognition app is the best?
Baidu, a Chinese web player, upgrades its sound recognition technology. Its music app is comparable to what Shazam and SoundHound provide.
How do music apps operate?
These apps employ clever algorithms. Hence, they analyze your musical tastes and make customized playlists for you. They can also recommend new musicians, songs, and genres depending on your listening preferences. You can look up and explore music that suits your tastes.
What advantages do music apps offer?
You have quick access to a sizable album of music. Also, the listeners are given access to different music by hearing it. With these applications, You can access millions of songs in numerous genres.
Why would someone use a music app?
The music streaming application's primary function is to play music. It is accessible in the service's databases. Additionally, it creates unique playlists and recommends similar music. Discovery is the critical component of music streaming apps.
Why are audio and music significant?
Sound is crucial because it keeps viewers interested. Also, it ups the production value and stirs up feelings. Sounds also highlight what is visible on the screen. It serves as a mood indicator. Use it effectively in language, sound effects, and music. Even silence can significantly improve the music.
Conclusion
So if you looking for Chinese music platforms, don't worry. Checking out these Chinese music apps will be enough to provide you with a completely fresh and state-of-the-art experience.
See also: 6 Best Jarvis Apps Like Siri for Android Users | 2023
Meet Carrie-Ann Skinner, our Apps & Games Editor with over 2 decades of experience in online and print journalism, specializing in all things tech.