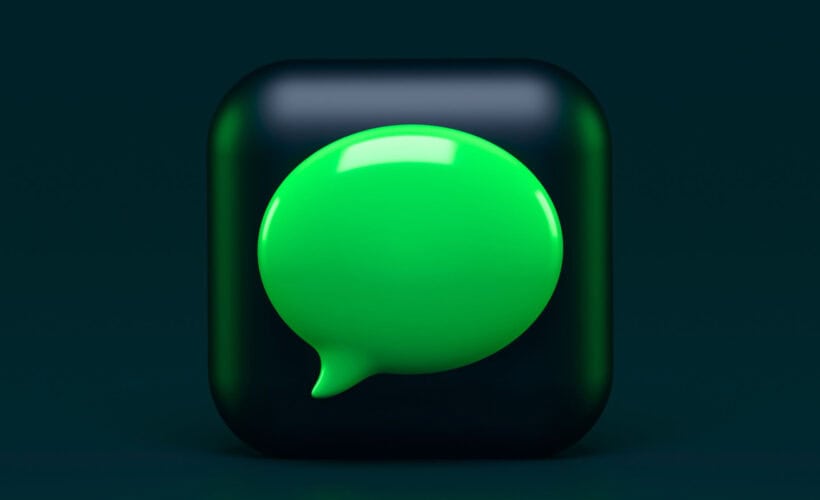 The only way to locate and retrieve a deleted text message on your iPhone is to have a backup of the message in question, then restore your iPhone. The process needed to be more transparent and more convenient for what ought to be a simple activity. Fortunately, iOS 14 has made that more accessible now. The article discusses how to get the messages App back on iPhone.
You can get the messages App back on your iPhone in no time by searching for the Messages App in App Library iOS 14, Using the Search to Find Messages Icon and Reset The Home Screen Layout.
The rationale is that Messages is a fundamental component of iOS and iPadOS and is an integral part of the operating system, much like Mail and Notes are. Moreover, it is the iPhone's standard texting app. You can always use an online service like SMS4You for sending messages as an alternative. Read below to learn more about how to get messages App back on iPhone.
Find out how to retrieve deleted messages on Messenger.
How to Get Messages App Back on iPhone in No Time?
Here are different methods to get the messages App back on iPhone.
Search for Messages App in App Library iOS 14
Despite iOS 14's ability to relocate the deleted messages app on iphone from the Home screen to the App Library, the messages app cannot be removed from an iPhone. It intelligently groups all of your device's programs into folders with names like Social, Utilities, Entertainment, Suggestions, etc., so you can find any program on your smartphone (even ones that aren't on the Home screen).
If you unintentionally deleted the Messages icon, you may navigate to the App Library and quickly add it to the Home screen.
If you haven't already, you should first update to iOS 14 or a newer version. How to get the messages App back on my iPhone? Once iOS 14 has been installed or your phone has received the iOS 14 update for iOS games, take the following actions:
Choose Add to Home Screen from the pop-up menu when long-click the Messages app. To launch the app, tap on it.
The Home screen displays the Messages app icon. You don't need to type text messages into the Search page to go to the app because they are already there.
Also, you may use the Search box to locate the Messages app in an alphabetical list, then drag it back to the iPhone's home screen.
Also, learn Spoof Text Apps To Fake Conversations Easily.
Use Search to Find Messages Icon
Once more, the iPhone's native deleted message app on iphone cannot be removed. Transfer it to a different screen or place it among other apps in an app folder. If you unintentionally moved it onto another app's icon, it might also be in a folder if the icon vanished for some reason.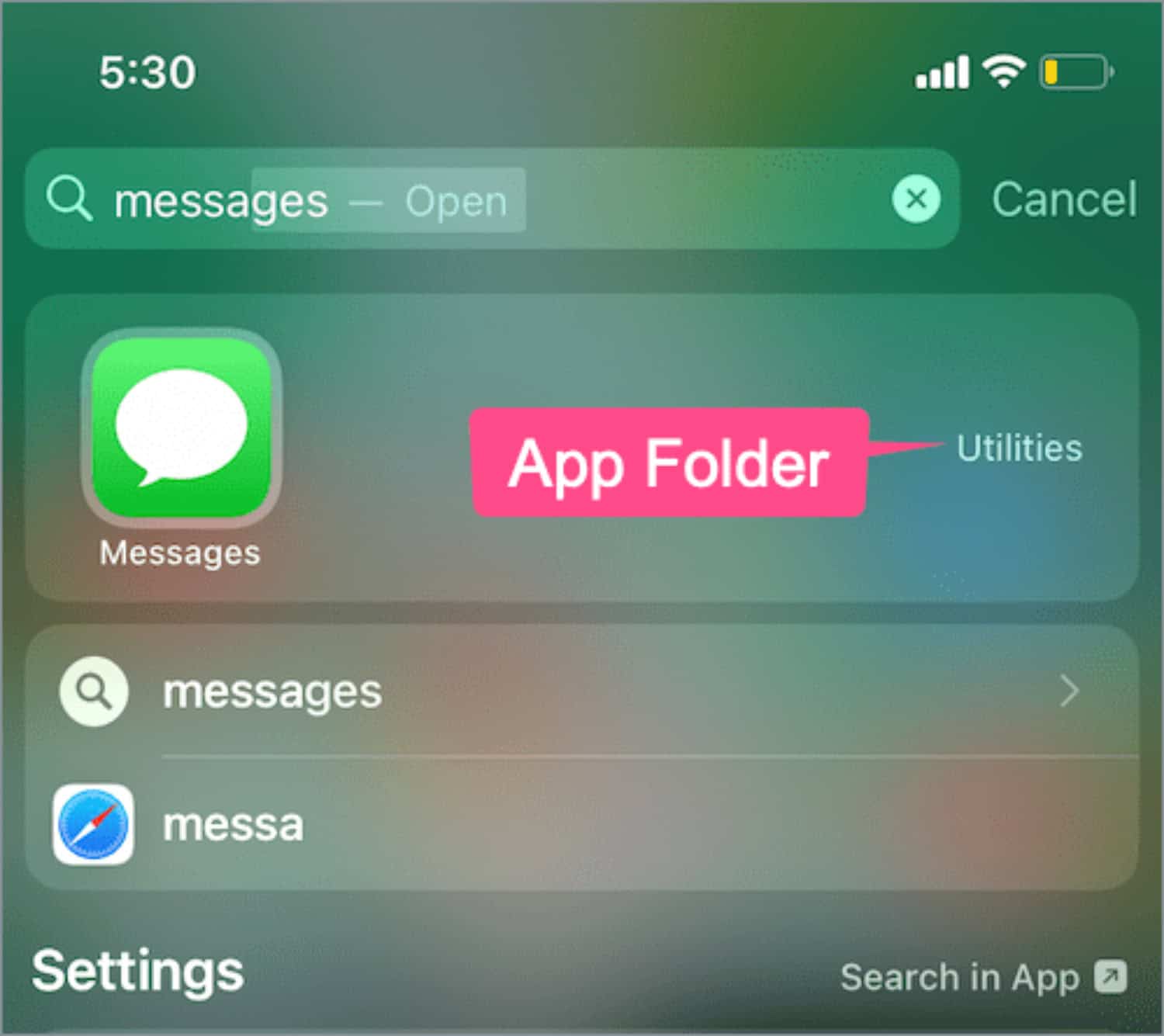 Whatever the cause, examine folders and all your displays to see if the SMS icon has been misplaced. Use the Search feature to quickly discover anything and restore the text messages icon to access iPhone's Home screen if you can't find the Messages app icon that way. How to get the message icon back on iphone? You'll be allowed to send texts once more as a result.
Swipe down from the middle of the iPhone's home screen to get the Spotlight Search screen. Or use the screen to slide to the right and type "Messages".
Say you do see the name of a folder to Messages' right. In that case, it means that the program unintentionally folds into another app for how to restore messages app on iphone. Go to the folder, hit the icon, hold it there until it jiggles, then slide it out to get to the Home screen.
Reset The Home Screen Layout
How to get the messages App back on my iPhone? Resetting the Home screen layout is the next option you can consider if, for some reason, you are unable to view the folder name that identified where the Messages app is situated. Doing this will remove all your applications from the folders and reposition all icons; you will need to rearrange them as appropriate.
Reset the Home Screen Layout by tapping it. Reset all settings after wiping everything clean. Wait before performing a factory reset using the nuclear options.
To finish, select Reset Home Screen a second time. You won't need to erase anything to reset your home screen, but you will lose the folders you used to store your applications as 'I accidentally deleted the messages app on my iPhone.
The Messages icon should return to your home screen. When you have a lot of folders, having to reset your home screen to factory defaults and place everything back where you want can be a hassle, but at least you can now see the green messages indicator to turn off messages.
You cannot recover the message icon after resetting the home screen layout.
FAQs
Is it possible to date-search iPhone messages?
The message's date will float above any given message when you place your mouse pointer over it. With an iPhone, Spotlight Search is not available while using Messages. Using keyword searches from the search box inside your Messages list is the best choice.
Does the iPhone automatically back up messages?
You must deliberately turn on Messages in iCloud for each iOS device; iCloud does not automatically get your text messages. Many users save text messages, connected photographs, and other information to free up their cell phone capacity. Remember that iCloud only offers 5GB of free storage.
How can I turn on my messaging app?
Go to the App Manager or Apps in the Settings app on your phone. Choose Default Applications from the menu by tapping on it. Then select Messages as the default messaging app by going to Messages.
Can you recover old Imessages?
You can recover every message or only a certain subset of them. Go to Messages > Edit or Filters > Display Recently Deleted to accomplish this. You will then get a list of deleted messages that can be recovered.
How can I search my iPhone's past text history?
You can now see that the Messages app on your new iPhone allows you to access your old message chats! Go to Settings > General > Reset > Wipe all content and settings. When prompted, enter the Apple ID and password to finish the procedure.
How long are messages on an iPhone saved?
After 30 days, a year, or indefinitely, you can configure your device to erase any messages that have not been read automatically. Your messages are encrypted and kept in iCloud for your convenience if you have enabled either iCloud Backup or Messages in iCloud.
Conclusion
It is all about how to get the messages App back on iPhone. If you depend on Wi-Fi for your internet connection, remember that the Messages app will only work correctly if you physically connect to a nearby hotspot. So you can quickly get the messages app back on your iPhone following the methods in the article.
Follow my tech blog to stay updated on the latest technology and computer news from around the world. Join me in spreading the love for tech!