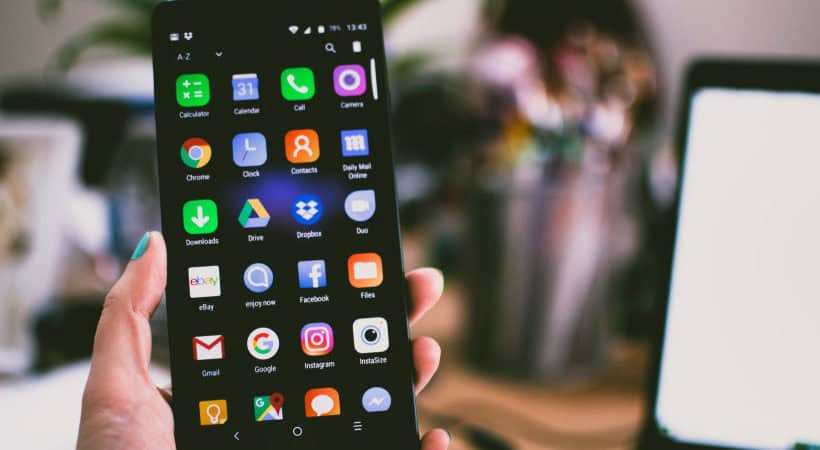 Are you thinking about applying modules to the ROM for your Android?Well, the Xposed Framework provides seamless customization to Android devices. It is easy to install and a module-based Framework. You can extend the functionality of your device by merely installing the Xposed Framework. Also, give this article a read to know about the best as well as quick ways to transfer photos from Android to Mac. Advancement of technology has certainly made this possible. We've handpicked a few Xposed Modules for Android. Read it to learn more.
7 Must-Have Xposed Modules for Android in 2023
Follow the article to know more about the best Xposed Modules for Android that you can consider today and customize your Android devices.
Amplify Battery
These days battery drainage is a primary concern for Android devices. You must have faced it too. This happens mainly because of background running services and some useful applications which keep running in the background. Amplify Battery is one of the best Xposed Modules for Android that can help you fix this issue.
Along with Greenify and Power Nap, it helps to increase battery backup of Android devices. All you need to do is install Amplify and reset various time limits in Wakelock, such as RILJ, NetworkStats, WakeFullStateMachine, and WeatherUpdate service, among others. When you control any unknown Wakelock, a pop up appears on your screen, asking if you are willing to proceed further.
In Amplify, you can see the global stat of all the users. The menu bar contains Wakelock, Alarm, and Services options. The alarm menu is similar to the Wakelock option but without the run time. With this one of the decent Xposed Modules for Android, you can block services and participate in global stats. You can reset all the stats with a single click or choose to reset them individually.
Visit: Amplify Battery
Greenify
This is one of the most popular Xposed Modules for Android. Like Amplify and Power Nap, this module helps in reducing battery tweaking of any Android phones. All you need to do is install Greenify and tap the '+' icon on the top right corner. Select the applications and services you don't want to run in the background. 
Make sure you don't select essential apps like Whatsapp else, you won't receive notifications. Then go to 'Experimental features,' click on "Work Kind' and select the 'Root" option. This is how simple it is. Use Greenify to make your device work as it worked on the first day!
Visit: Greenify
See Also: 5 Best Fan Controlling Software to Improve CPU Performance
XUI Mod
No module is as impressive as XUI Mod. You can add and control amazing features in your Android device by exploring this module. Apart from adding the seconds' count in your clock, this module allows you to animate your texts while scrolling from the 'List View Animation' setting. How cool is that!
This Xposed Module for Android allows you to alter all the animations in your device in a single click. You can also manually select different animations for different purposes. Change the clock, battery bar, and notification modes and surprise your friends by installing the XUIMod right now!
See Also: 4 Quick Ways to Transfer Photos from Android to Mac | 2023
Boot Manager
Boot Manager is one of the best Xposed Modules for Android phones that have the Xposed Framework installed in them. This application allows users to boot from five different ROMs with just one reboot.
It allows you to choose which applications you want to boot when you start your device. This is a great way to speed up your device. However, it would be best if you were careful not to prevent any system application from booting. 
Visit: Boot Manager
Gravity Box
Did you know you can customize your device with customization and tweaks? The Gravity Box is one of the decent Xposed Modules for Android that transforms your AOSP ROM into a genuinely custom ROM without installing any custom ROM. It's basically like a tweak box for your device.The installation process is straightforward, and you can install it manually or from the Xposed Installer. Any device having vanilla can use this module. However,do not use it with super customized ROMs as it may cause trouble.
Reboot your device after installing the latest Gravity Box of your present Android version. After successful installation, you can find the Gravity Box option in the modules section of the Xposed Installer—tick on it. 
The Gravity Box module allows various kinds of customization. You can customize your notification draw style and change our battery icon from the full range of images available. You can explore the 'Double Tap Sleep' option, which allows your screen to go off by only double-tapping on it.
Apart from these, Gravity Box allows you to manage and customize your lock screen, display, power, media, and a status bar with the help of available tweaks.
Visit:Gravity Box
See Also: How to Transfer Contacts from Android to iPhone [5 Quick Ways]
XPrivacy
This module is like your best friend and is certainly one of the best Xposed Modules for Android that one can recommend to you. It allows you to manage your applications by allowing them only those permissions that you choose. Also, it can restrict information.
 It allows you to spoof your information so that applications don't know who you are unless you allow them to. To install XPrivacy in your Android device, you need to have Android version 4.0.3 or higher. You can install XPrivacy from Playstore, but it requires root access. 
Before you install XPrivacy, make sure you have Xposed Framework installed in your device. It is always advisable to backup the necessary data before installing any module. After enabling XPrivacy, rebooting your device is a must. 
Visit: XPrivacy
Youtube Adaway
Youtube Adaway allows you the easiest way to disable your Youtube advertisements and branding layers. It is not a Youtube modified application and runs with root access on Android 4.0.3 or higher versions. This explains why it is one of the best Xposed Modules for Android.
To use this module, all you need is a rooted phone with Xposed Installer installed in it. Download and install the latest version of Youtube Adaway and enable it from the module list. 
Reboot your device and easily remove channel logos, video suggestions, and information card teasers from Youtube.
Visit: Youtube Adaway
Concluding Xposed Modules for Android
Apart from the Xposed Modules for Android as mentioned earlier, there are other modules such as Crappa Links, XBlast tools, and Tinted Status Bar that you can install. Crappie Links helps you to manage short URLs, while XBlast tools and Tinted Status Bar helps you to customize your Android device. 
So what are you waiting for?
Just install the modules and try them all!
Carrie-Ann Skinner is Smart Home & Appliances Editor at TechiePlus, and has more than two decades experience in both online and print journalism, with 13 years of that spent covering all-things tech. Carrie specializes in smart home devices such as smart plugs and smart lights, as well as large and small appliances including vacuum cleaners, air fryers, and blenders.