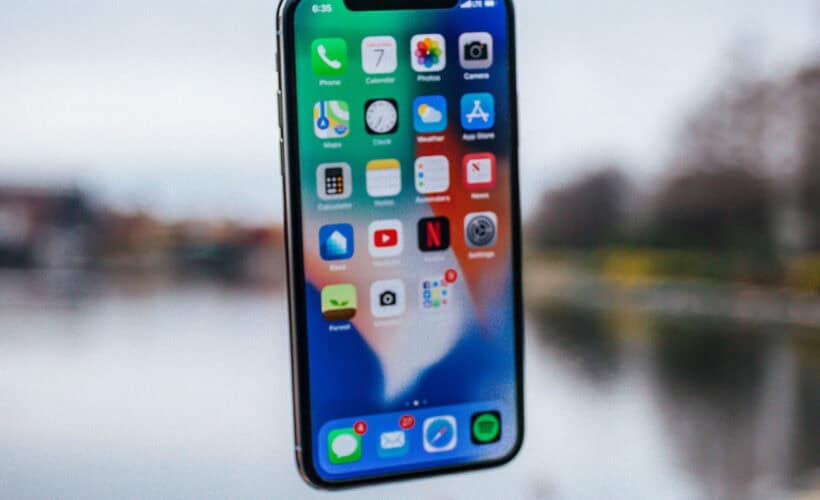 Are you wondering – why did my photos disappear on my iPhone? Well, it is a common occurrence and can have many reasons.
Photos often disappear from the iPhone for various reasons, including iOS updates, accidental photo deletion, or iCloud syncing isn't on. Using face id or touch id to unlock the Recently Deleted Album. There are various other reasons we will look ahead and how you can get back all the lost photos.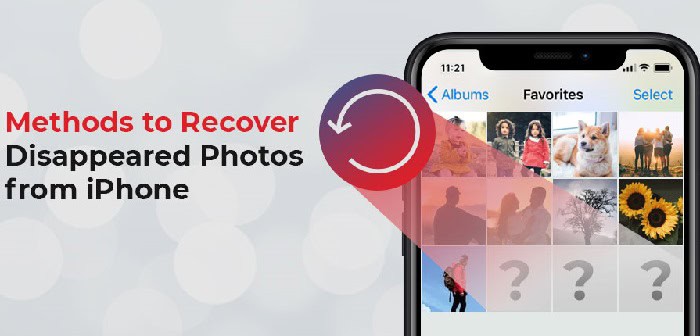 Let's look at the reasons and solutions for the disappeared photos. One of them could be that you did not use a reliable cleaner software like Cleanup App – Phone Cleaner on your iPhone and lost precious data while cleaning.
Why did my photos disappear on my iPhone?
There are various instances due to which the photos are missing. Some of the primary explanations for the same are as follows:
iPhone Update
You could lose access to your iCloud account after updating iOS on your smartphone. In such instances, your smartphone will no longer have any iCloud photos. 
Simply re-enter your iCloud credentials to retrieve your deleted iPhone images. This can be one of the reasons Why My Photos Disappear On My iPhone
See Also: How To Unlock an Iphone Without Password
Disabled iCloud on your Phone
Photos synced with iCloud vanish from your device's storage when you disable iCloud Photos in your settings.                                                                                       
To restore the erased images from your iPhone, you must reactivate iCloud Photos.
Deleting a photo
It's possible that you or your children deleted a picture or video by mistake. How can I get my iPhone's images back? 
For situations like these, check out the Recently Deleted Album.
Logged out of iCloud
You could have lost images by signing out of iCloud. Checking out of your iCloud account removes synchronized photos from your smartphone.  
Re-login to your iCloud account to access old iCloud photos.
Low storage
When you take photos on your iPhone, they will only be stored if there is enough space on your iPhone.
To fix the problem, you can make more room on your iPhone, but unsaved pictures cannot be recovered.
See Also: How To Transfer Contacts From Android To Iphone
Solutions to get your photos back
Questions like all my photos disappeared from my iPhone have an answer, and those answers are the solutions to the various reasons why you lost your photos.                                                                                                                                    
To recover deleted photos, here are some ways to be followed. Let's have a look at some of them for Why Did My Photos Disappear On My iPhone
Restart your iPhone
Sometimes just a reboot of the system helps remove the glitches that might be occurring. It might be just the reason why your airdropped photos disappeared.
Then open the Photo app, Camera Roll, or Photo Stream to see if the missing photos are showing.
See Also: Unresponsive Touch Screen I Top Ways To Fix It
Check your recently deleted album
A photo or video you unintentionally delete gets added to the "Recently Deleted" album.
You can access your Recently Deleted album via Face ID or Touch ID. Tap Recover after selecting a picture or video. To recover multiple photos, tap Select, then select your photos or videos before tapping Recover. Verify your want to retrieve the images or videos. Hence, Why Did My Photos Disappear On My iPhone?
Log into your iCloud account
By default, iPhone images are saved to iCloud. However, updating iOS may shut you out of your iCloud account. You must then log into your iCloud account once more.
In the Settings app, tap "Sign in to your iPhone." Fill in your Apple ID credentials. Activate iCloud photographs. You must enter a verification code when two-factor identification is enabled.
See Also: iPhone Projector Apps
Turn on iCloud photos
Thanks to the iCloud Photo Library, your iOS devices' photographs and other materials are instantly synced. All your photos are gone from your iPhone because you likely shut off the iCloud Photo Library service.
Open Settings on your iPhone to switch it back on. Then, select your name or Apple ID. In their tap on iCloud. In Photos, activate the "iCloud Photo" bar.
After enabling the iCloud Photo Library, turn on your Wi-Fi and wait a while for all the photos to load. All of the media files often take a few minutes to load. 
Unhide the Photos
Why did my photos disappear on my iPhone? Another explanation for why iPhone pictures vanish is that you might have concealed the images. It is possible to hide images from your moments, years, and collection, so they are only available in the hidden album.
You can access them by navigating to the Photos app. Select Hidden Albums under Albums. Select the pictures and videos you want to reveal, then hit "uncover."
Photo restoration from an iCloud backup
Why Did My Photos Disappear On My iPhone? Recovering the earlier iCloud backup, including the lost pictures is possible. However, this process will replace the data on your iPhone.
If you have deleted images from iCloud, here's how to get them back-
Navigate to Settings and select General. Select "Reset on your iPhone" from the menu.
2. Select Erase All Contents and Settings by clicking. Select Erase Now from the dialogue box.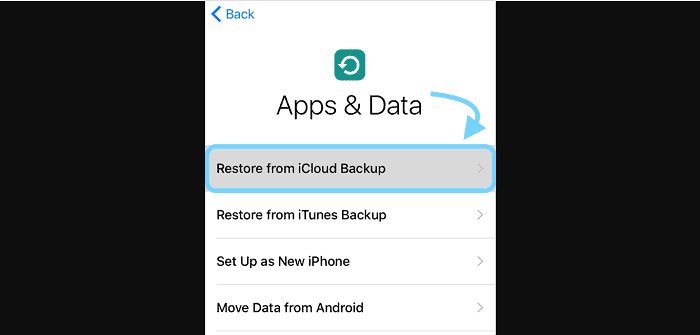 3. Select Erase All Contents and Settings by clicking. Select Erase Now from the dialogue box.
Deleted Photo icon 
Accidentally delete the photo app on your iPhone? Want to know Why Did My Photos Disappear On My iPhone? You can move apps from the home screen without deleting them. You may tap and hold an app and slide it back to the home screen on the left. Visit the App Store (swipe left past your last home screen).
Restoration of Deleted built-in applications is easy:
It's simple to restore deleted built-in applications: On your iPad or iOS device, go to the Apple Store.                                                                


                                                                                                                             

Search for the app. Look up the names of the installed applications. Make sure to type the program's name accurately and use it. To Restart The app, tap.                                                                                         
Open the app from your Home screen after you've waited for it to restore.
Using iPhone data recovery software
Recovering lost, deleted, or gone missing images in addition to iPhone data recovery programs is possible. The software can recover your images in every circumstance, whether they vanished from your iPhone after an upgrade, because of insufficient storage, or for any other reason.
These software solve the question, Why Did My Photos Disappear On My iPhone? To learn about Wifi Password Recovery Tools, click here.
FAQ
Why did my photos disappear on my iPhone?
Due to a software update, glitch, jailbreak, an iPhone cleaning tool, or a lack of storage space, photos may be unintentionally erased or removed from a smartphone's gallery. However, you can retrieve deleted photographs from the Photos Gallery's Recent Deleted/Trash Bin folder, Google Photos, Google Drive, iCloud, iTunes, and iTunes.
Why won't my iPhone download my photos?
This is because you selected Optimize iPhone Storage and enabled iCloud Photo Library. The original and high-resolution versions of all your photographs and videos are then saved to iCloud, while smaller, space-saving versions are stored on your iPhone. Facebook
Why did all my apps disappear from my home screen iPhone?
If an app has disappeared from your main screen, then check your app menu, then look for any hidden Screens. If none of those suggestions work, use Siri Search or the Program Store to determine whether the app has been installed.
Accidentally deleted phone icon on iPhone. How to get it back?
On iOS 14 and iOS 15, you can eliminate an app from the iPhone Home Screen. You might have had the same situation because the Phone app icon isn't shown on the Dock or Home Screen.
Conclusion
The article discusses the potential causes of photos disappearing from your iPhone and offers solutions for each issue. You can look up the issue you've been having and try the fix to get your photos back. After all, we highly recommend that you regularly back up your iPhone to lessen the risk of any data loss, hence Why Did My Photos Disappear On My iPhone
See Also: How Do You Fix An Unresponsive Touch Screen?
Follow my tech blog to stay updated on the latest technology and computer news from around the world. Join me in spreading the love for tech!