Known for its minimalist UI and several awesome features particular to it, Chrome is the most popular web browser that people use today. With more than 2.65 billion users recorded in 2020 and over 3.2 billion users as of May 2021, Google's Chrome is way ahead of other browsers like Mozilla, Opera, and Microsoft's Internet Explorer. It remains popular due to its user-friendly, simplistic UI, quick software support, and reliable security-conscious interface. Chrome dominates every other browser across all platforms by being the default browser on Android devices too. It is a fast, easy-to-use, secure web browser. In this article, you will get to know where does Chrome Store Bookmarks in Windows 10. Wanted to know the answer of "How Do I Know If My Version Of Chrome Is Up To Date? " Click here!
See also: Download Embedded Video On Chrome With Easy Steps
Bookmarks in Chrome
Bookmarks are important tools. You can bookmark your frequently visited website/webpages in Chrome in a few simple steps. Chrome also allows you to sync your bookmarks across all your devices, including Android, IOS, Linux, etc.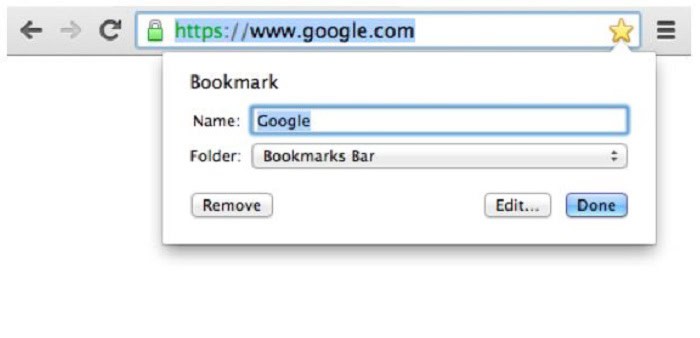 These are easy to access and only take a few simple clicks to add, remove or rename as needed. Try this steps to know Where Does Chrome Store Bookmarks.
See also: How To Rename Multiple Files At Once On Any Device?
Adding a Bookmark 
 To bookmark your favorite web pages and websites using chrome, follow these steps:
Bookmarks are saved in the bookmark bar that you can find below the search bar in the browser. However, by default, the bookmarks bar is hidden to follow Google's minimalistic UI design approach. You need to activate the bookmark bar first. To do that,
Fire up chrome.

Click on the menu icon.

Go to bookmarks > show Bookmarks Bar.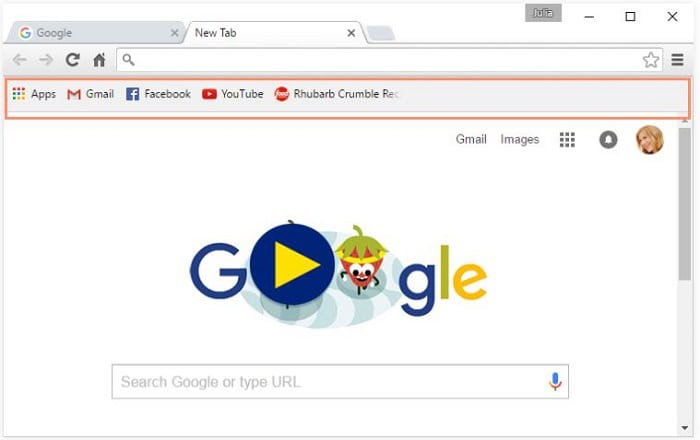 You can do the same by pressing Ctrl+Shift+B when inside the browser.
Once you do that, the bookmark bar is enabled, and you will know Where Does Chrome Store Bookmarks and your bookmarks will appear below the address bar once you save them. You can also disable the bar if you don't want to see it. 
See also: How To Install Kodi On Chromebook (Complete Guide)
Why Might You Need To locate The Bookmark Files Manually?
While you can install chrome on your new computer and log in to your Google account to load the bookmarks from your old device (if you have synced it with the report), Chrome is viable even if you don't have a google account. You can load the bookmarks manually without logging into any Google account. To do that, you'll need to locate and export the bookmark files. You can also create a copy of the file whenever required if you know its location. 
See also: 6 Best Email Client For Chromebook Tools Of 2023
Where Does Chrome Store Bookmarks In Windows 10
While it is obvious that bookmarks can be found in the browser itself, you might need to restore, backup, modify or export your bookmarks locally. For that purpose, you'll need to locate the exact folder where Chrome saves the bookmarks on your device. The location varies depending upon the Operating System your device is running on. To find the bookmarks in a machine running Microsoft's latest OS, windows10, follow these few simple steps to know where does chrome store bookmarks in Windows 10.
Head to your 

Windows

 

System

 

Drive

. Usually, it is named '

Local

 

Disk

 

C,'

 but you might have renamed it. 

Locate the folder named '

Users.'

 If there is more than one user action on your device, select the one used to bookmark.

Users – Where Does Chrome Store Bookmarks

Select the 

AppData

 folder. This folder is usually hidden. To show hidden files, you'll need to change some settings. If you can view the hidden folders, skip the following step. Select the 'view' tab located at the top of file explorer. From there, you need to check the box adjacent to 'hidden items.' You'll be able to view the hidden folders now.

Show hidden files

Here you need to select the 

Default 

folder. The folder name can vary from "

Default

" or "

Profile

 

1

 or 

2…"

 depending on the number of profiles on your browser.

Select the Profile 2 folder
Chrome store bookmarks together in a single file. Thus, you can now use the file to backup, move, or access your bookmarks from the drive. If you can't find the bookmark file, check if you made any mistake following the steps mentioned above.
Are You Having Trouble Locating The File or Exporting Bookmarks?
Sometimes due to some technical malfunction or a glitch in your Google Chrome profile, you may find it difficult to find the bookmarks file. If, for some reason, you face the issue, try restarting your device. If it doesn't help, contact someone from the customer support team. He would guide you and provide you with the solution. Google also offers support through Google Support. Post your question or scroll through the several answered questions to resolve the issue. 
See also: Not Enough Memory To Open This Page In Google Chrome – Fix The Error
Conclusion
That's all for Where Does Chrome Store Bookmarks. Although you may have to change some settings to view hidden folders, you can easily find your bookmarks file on most devices and operating systems. If exporting your bookmarks isn't enough, now you know where the file's located so you can create a copy of the file whenever needed.
I hope this article on Where Does Chrome Store Bookmarks will be helpful for our readers.
See also: 6 Best Google Chrome Themes You Should Use In 2023
Carrie-Ann Skinner is Smart Home & Appliances Editor at TechiePlus, and has more than two decades experience in both online and print journalism, with 13 years of that spent covering all-things tech. Carrie specializes in smart home devices such as smart plugs and smart lights, as well as large and small appliances including vacuum cleaners, air fryers, and blenders.