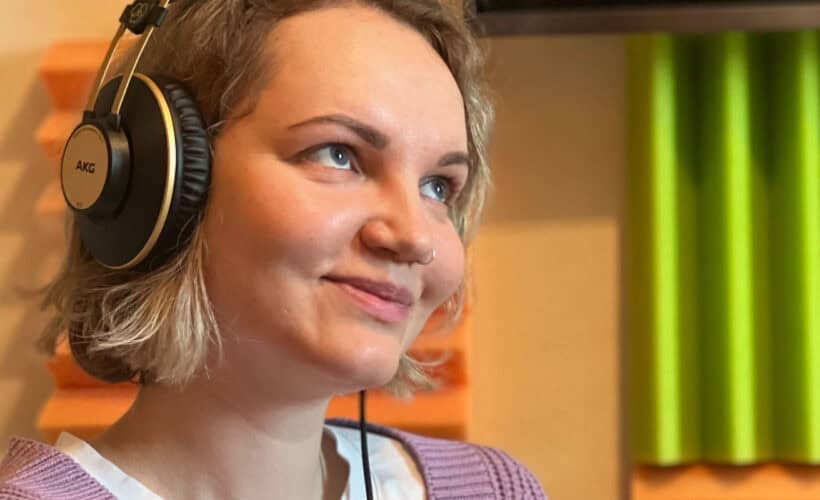 Voice modulation is a complex task if done by humans, but technology can do anything. Voice can make or break one's life. And to make your life, voice-changer devices are here. This article will explore some trending and popular wearable voice changer devices of 2023.
The best voice changer and soundboard for gamers and streamers is Voicemod. It lets you choose from dozens of voices, design sound effects, and play sounds from your soundboard.
There are several devices for voice modulation purposes. The Konesky voice changer device, disguiser/modulators, voice changer headsets, AV voice changer, and Voicemod are among the top gadgets for this use in 2023. These devices are well-liked by many streamers, voice artists, and podcasters. But wearable devices are preferred more nowadays.
See Also: 5 Best Ghost Hunting Apps To Find Paranormal Activities
Best Voice Distortion Devices
Here we are going to discuss the best wearable voice changer devices.
Konesky Voice Changer Device
There are a few reasons why Konesky's voice-changing gadget is outstanding. First, it is incredibly adaptable and gives you access to eight voice changes. You can choose between infant and doll voices and male and female voices. Selecting the sounds is just a click away.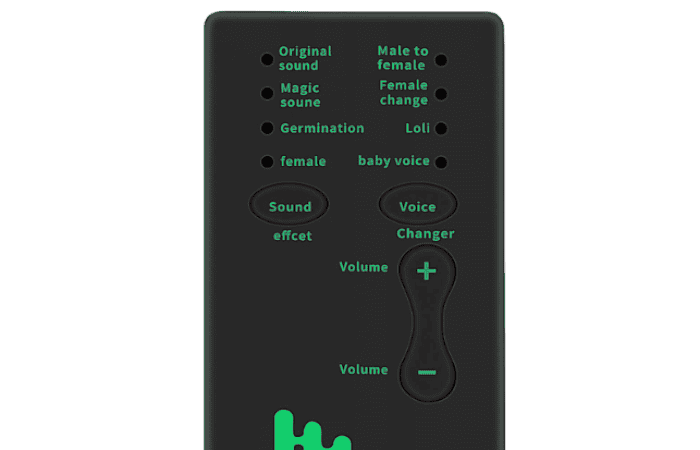 Second, the item works with other electronics that have a headphone jack. It can also be rapidly and conveniently charged using a USB port that lasts up to 4 hours. Click here! To know the best anonymous voice changer.
Disguiser/Modulator
 It has broad compatibility across various electrical platforms, including your PS4, PC, and smartphone.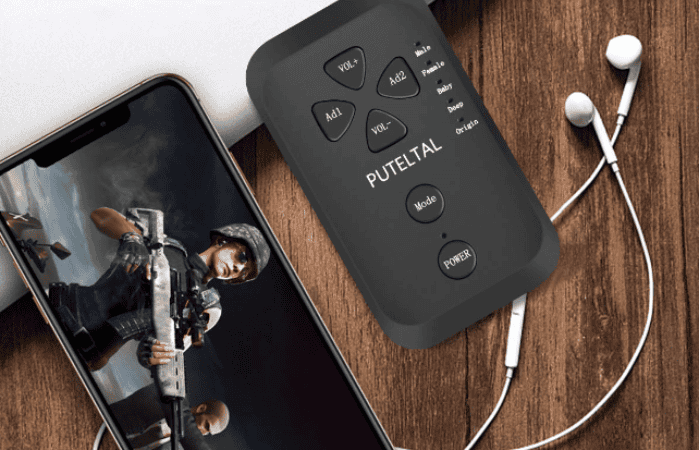 As long as it includes a 3.5mm headphone port, you just put headphones on one side and your electronic device on the other.
To alternate between the voices, press a single button.
See Also: How To Change Language On WhatsApp (IPhone & Android)
Voice Changer Headsets
This gadget connects to a 3.5mm headphone port.
And you can choose from ten distinct sound effects, ranging from wild creatures to laughter, to add to your voice.
This type is incredibly portable and only weighs five ounces, making it easy to carry in your pocket. Additionally, you may fully recharge it via USB technology.
Modern Small Flip Bluetooth Operator With Voice Enhancer (LONG-CZ J9)
This voice changer resembles a cell phone in design. Exactly insert your sim card as usual and place a call using Bluetooth technology to the mobile of your choice. It functions just like a regular phone. You may select from a whopping 13 different voice sounds, and it also works in thirteen other languages.
The biggest surprise here is this device's size; it is the most portable voice changer available at only a few inches long. You may use it as a key ring for your keys and carry it with you because it is so tiny.
See Also: 13 Best Graphics Card For Fortnite In 2023
Wired Earbuds, Wearable Voice Changer, In-Ear Metal Earphones
This wearable voice changer's incredible feature is that it resembles a regular pair of headphones. The microphone portion of the cable, which is barely an inch long, contains all the voice-changing technology. A small button on the side allows you to switch between various voices.
Please iThis wearable voice changer with the speaker is a device that will not let you down. Insert it into the 3.5mm jack on your electrical device to use it. Read this article to learn the 8 best Android apps for pilots in 2023.
AV Voice Changer
Your voice can be entirely changed using the AV Voice Changer. You can sound in any manner; feminine, younger, older, more profound, higher, or in any other way.
This tool has many capabilities, including the Voice Editor, Voice Morpher, Voice Recorder, File Morpher, Voice Analyzer, Parody Mixer, Hotkey, Voice Comparator, and many others. 
See Also: Top 5 Music Making Apps For The Musician Inside You | Latest 2023
Hakeeta Voice Transformer
Hakeeta voice changer box includes 18 different sound effect types, 112 different electro-acoustic types, and six effect modes.
Bluetooth allows you to connect your phone without using a connection.
It also supports using a single earphone, a computer, and a mobile device.
VoiceMod
Fortnite, Overwatch, or PUBG players can create amusing audio samples with Voicemod's Meme Sound Machine and add them to online video games, live broadcasts, or conversations.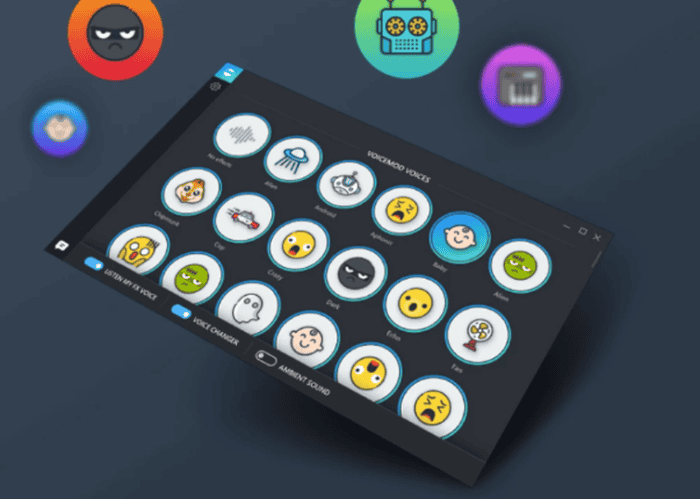 This voice changer mouthpiece is compatible with applications commonly used in the gaming community to communicate.
See Also: Wifi Antenna Booster For Android | 12 Best Wifi Signal Boost Apps
Pros And Cons Of Wearable Voice Changer Devices 
Here are some of the pros and cons of wearable voice changer devices.
Pros
Resisting annoying or malicious calls
Using a wearable voice changer helps deter malicious callers. The callers can permanently hang up if they hear a different voice on the other end of the line. A stern, deep voice on the other end of the phone can make criminals less confident.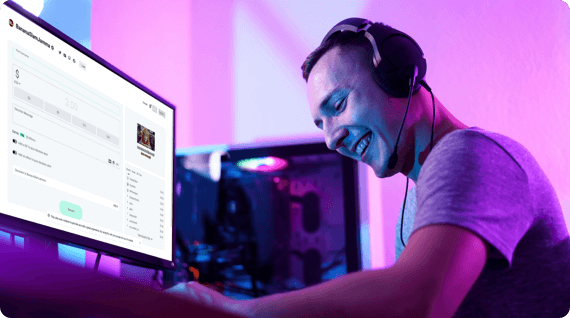 Keeping your identity safe
Sometimes, your interests and other pursuits could negatively impact your professional life, mainly if they include the internet. If a coworker or employer overhears your audio-related work outside the office, a voice changer can protect you from being recognized.
There are jobs and opportunities where people need to change their voice and work. For such events and jobs, voice changer devices are a helping hand.
Some apps/software are compatible with all types of operating systems. They are not platform-specific; thus, they can be installed and used on any platform and device.
In some devices, voice modulation is easier, faster, editable, and sharable. Facilities like editing and sharing recorded voice are available on some devices/applications.
See Also: 8 Best Tweakbox Alternatives In 2023
Cons
Health Effects
There can be effects on the ears (because of wired earphones) and the voice texture of a person.
Cost 
The devices can be costly per their size, features, and brand, and software can come with high subscription prices. Thus, the cost can become a hurdle for the consumers to gain the benefits of these devices.
Technical Difficulties
It is so tiny that you may always carry it and use it as a ring for your keys. There can be issues with the tone and clarity of the resultant voice. The device or software may also malfunction or face technical problems. They may not be able to modulate the voice as appropriately required. 
In some devices/applications, there is a periodic update available. It makes the device/application out of trend. They might lack features that others might be providing and ultimately lose customers.

Some applications may be system specific. It can lead to less popularity of the application and popularism limited to a group of customers.  
See Also: Easy Stepwise Guide On How To Play Wii U On Laptop [2023]
FAQs
Which voice changer has a good reputation?
A few voice changers with a good reputation are Voicemod, Clownfish, and MorphVox.
What voice-changing techniques do streamers use?
Streamers use wearable voice changers. The best tool for wowing your audience! It enables you to select a voice from a large selection, create sound effects, and play sounds from your soundboard.
Do voice changers exist in real-time?
Every desktop communication and gaming application now includes Voicemod's real-time voice change and custom sound effects.
Are voice changers prohibited?
No. Many people find using voice changers to be a fun activity, and it is legal. The only issue is if people try to utilize voice changers to hide their identities while engaging in illicit conduct. However, it's always safe to employ voice changers themselves.
Conclusion
A new technology that is redefining communication is wearable voice changers. They are helpful for many reasons, from practical to fun.
Wearable voice changers are a new and innovative technology quickly becoming popular among people of all ages. They are incredibly accessible and affordable because they come in various sizes and shapes. You can use them for many purposes, such as at work or school, for fun and entertainment, or just for laughs with friends and family. Many wearable voice changers are on the market, meaning there is something for all different personalities and preferences. 
See Also: Best Grocery Receipt Generator Tools [Top 10 Tools]
Introducing TechiePlus's all-in-one Editor, Olivia, based in London. From headphones to music streaming, she's got you covered.