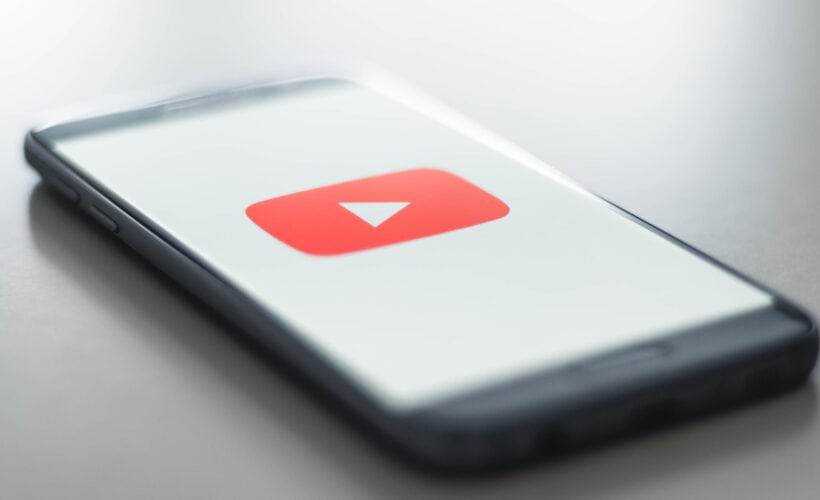 These days you can find every type of video on social media. Whether it is entertainment or any critical study-related problem, the video, according to your need, is just one click away. These video-sharing apps have solutions for any question.
There is no shortage of content and creators in this trending world. From reels to shorts and tiktok, most people witness this immense creativity, fun, and knowledge everywhere. Sites like Youtube, Instagram, Facebook, and a few other underrated apps/sites are the high holders for content creators in 2023.
If you don't know how to cook, how to dress up, where to go on vacation, how to do any work, or want to review any product before buying, you can find all answers on these apps.
Top 8 Video-Sharing Apps You Must Try Using In 2023
So these kinds of video-sharing apps are in huge trend and essential for followers and content creators. Everyone is filming or shooting videos on their phone or DSLR to upload videos on such sites. Here is a list of the 8 best video-sharing apps for content creators and artists.
Youtube
Youtube is still in the number one position in the list of video-sharing apps. It is the favorite app of both content creators and the audience. It will not be wrong to say that youtube is a torchbearer in Vlogging. Also, it is popular with every kind of audience. In terms of content variety, Youtube is a large platform.
It gives you a choice to choose which type of video you want to see by subscribing to your favorite channel. Starting your channel allows you to do whatever you wish as a content creator and build your community of viewers.
Monetization has made youtube a career option and an excellent choice for creative content creators. To monetize their channel, creators must have at least 1,000 subscribers and 4000 hours of watch time.
IGTV By Instagram
IGTV has also made the right place in the list of video-sharing apps. It gives short-form video content in portrait format. IGTV targets smartphone users, and it's easy to scroll.
These can be as long as 10 minutes. It's the intention to bring users closer to creators. IGTV can be used by its separate app or from within the Instagram app.
Download: Android
See Also: How To Add Disney Plus To Vizio Smart TV? [Easy Guide]
Dailymotion
Dailymotion is another popular and ideal video-sharing app. This app allows users to view, upload, and share videos. This app allows content creators to earn a share of the revenue from their monetized videos.
You can share any video on Dailymotion without being logged in. As a Dailymotion user, you can also create playlists in your library, like youtube, and share them.
Vimeo
Vimeo is one of the largest video-sharing apps. It has the largest community for professional filmmakers, animators, musicians, and others who love seeing and sharing their videos. This app lets you watch ad-free full HD videos and easily manage your profile with your settings.
You can share your video privately with any people you want. It is a very user-friendly app so that you can get maximum facilities from this app.
Browse: Top 7 Free Facebook Proxy Sites To Unblock Facebook
Tik-Tok
Lip-syncing videos have become popular today, and credit goes to TikTok. It is a go-to platform for people who love to explore all kinds of short videos, including gaming, DIY, sports, comedy, and many more.
TikTok has become a massive community of creators in a short time. Perhaps, it is proven to be one of the suitable video-sharing apps. It allows you to edit your clip in its built-in editor and has a vast music collection in most languages.
Due to its user-friendly editing and filters, every user is a filmmaker here. If you have good acting skills or are a master in giving expressions, you can be the next Tik-Tok star.
Facebook Watch
The largest social media platform Facebook is also one of the good video-sharing apps. It focuses on social engagement and features to bring audiences together. Watch parties bring groups together to watch any video together.
It gives the facility to watch content together at the same time. Here you may explore the latest videos uploaded by Facebook and other creators. To monetize their videos, creators must have at least 10,000 followers and at least 30,000 total views with at least one minute each.
Vine
Vine is another good app for sharing videos. Still, it is somewhat different from other apps because the Vine app is available as the Vine camera for your Android & iOS devices in which you can make short, i.e., 6-second and auto-looping videos.
Twitter owns this app and is a popular social platform, so you can directly post your videos on your Twitter handle and share them with your family and friends. Vine is not available for downloads anymore and has been archived, but those who still have it can use it easily.
Visit: Vine
Periscope
Periscope is another fantastic app in which you can explore the world through live videos shown in the app. You can also start your live video and share it with your friends on Twitter and other social platforms.
This app lets you increase your social network among people with similar interests worldwide. You can also see a missed live stream by watching its highlights. In Periscope, you can purchase items to get VIP benefits and other implied restrictions on basic accounts.
Visit: Periscope
See Also: 6 Best Whiteboard Animation Software for Windows 2023
FAQ'S
Which YouTube service is ad-free?
A program called YouTube Premium is available. Whether bumper, overlay, or skippable, it's an upgraded version of the YouTube app. Hence, it enables ad-free viewing of its content without video advertising. It opens up many incredible features.
How can I make YouTube ad-free?
Blocking all YouTube advertising is not possible with some solutions. Install an ad-blocking plugin or program along with a VPN. They can still allow you to watch videos uninterrupted. Also, you can watch YouTube without ads.
Is it safe to use any ad blocker on YouTube?
A reputable YouTube ad blocker is Adblocker for YouTube. It's available in Chrome. One can add it to the browser as an extension. It doesn't require downloading or configuring. It accelerates the browser's and pages' loading times. Hence, Chrome disables malware and pointless advertisements on YouTube.
Does Brave block YouTube ads?
The Brave browser is fantastic. It is when you need to delete unwanted stuff, such as adware. Also, its integrated content filter blocks all advertisements, including those from YouTube.
Why is YouTube blocked?
Multiple factors could cause YouTube restrictions. Age limits, geo-blocking, and licensing limitations are all part of it. Also, you can unblock YouTube videos by understanding why some videos are blocked. As a result, you can resume watching your favorite channels.
Conclusion 
These were six of the best video-sharing apps. Now you can play the guitar or any song and impress others. You can use any of the apps according to your mood and need. These apps are best for both creators and viewers both. As a creator, you can create good content to make a career in this field, while, as a viewer, these apps are a good source of entertainment.
You can learn a lot of activities from these video-sharing apps to make your life easier.
See Also: How To Play IOS Games On PC Hassle-Free
Meet Carrie-Ann Skinner, our Apps & Games Editor with over 2 decades of experience in online and print journalism, specializing in all things tech.