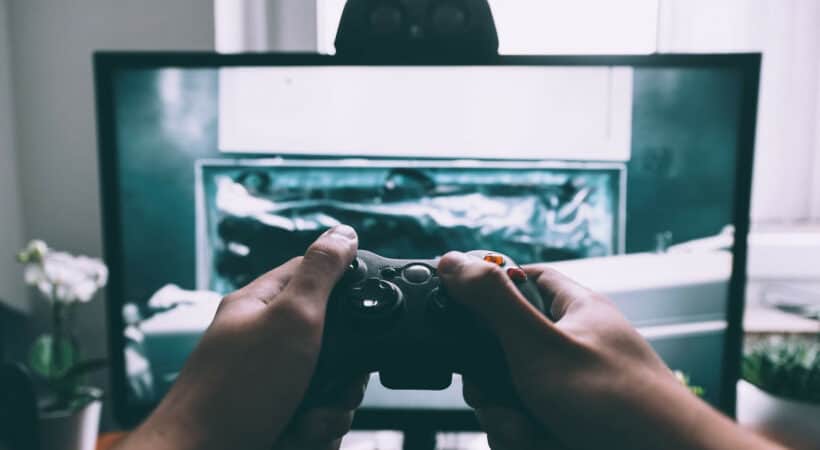 Are you preparing your video game cosplay costumes and searching for ideas for what to be? Here, we've given you a selection of simple-to-assemble video game costume ideas from well-known video games.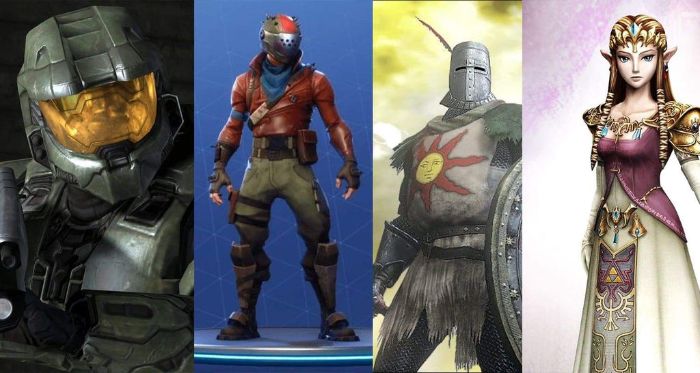 Involvement in cosplay is essential to being a video game fan. It might even be a content creator's introduction to the gaming industry, taking them down unexpected avenues. Cosplayers make fandom joyful, whether reinventing an old character or making something entirely new. Here, we've collected a list of some of the most well-known Cosplay video game characters you can cosplay as. They may be put together quickly and worn right away. The Mario brothers are a perennial favorite. You can also be a Pokemon trainer or a pokemon itself.
Here are some of the top inspirations from videogames cosplays.
See Also: How To Play IOS Games On PC Hassle-Free
Video Game Costume Ideas
Here are some game costume ideas to help you improve your game.
Mario Brothers
There is no better way to demonstrate your dedication to Nintendo than by dressing like a member of the Super Mario Brothers, the company's most well-known franchise. You and your pals can create a cast of characters that includes Bowser, goombas, koopas, shy dudes, and so much more if your buddies are game for it. Many options are available, from simple duplicate costumes to fun outfits with you donning a Super Mario suit with an inflated Yoshi attached.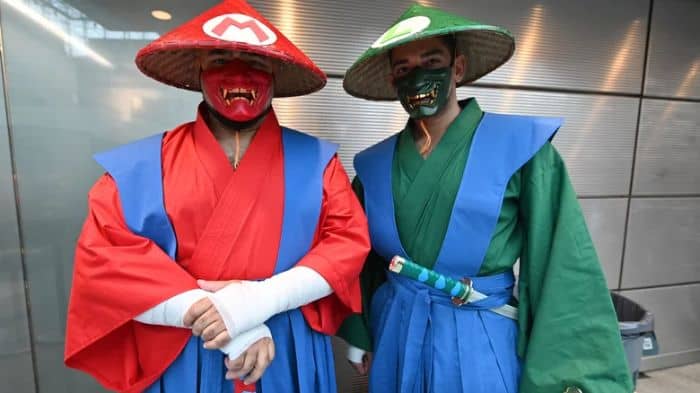 Remember that there are numerous Mario franchises to pick from, including Super Mario Strikers, Rabbids, and others. If you also choose to give the characters a unique spin by employing a contemporary style or switching up their roles, it will be great to let your imagination go wild.
It would be unusual to see a Princess Peach decked out in the newest women's fashion, naturally in pink. Imagine Super Peach in a plumber's attire, ready for a fight, replacing Princess Peach with Prince Mario!
Pokemon
With Pokemon, which debuted Arceus this year, you can never go wrong in a costume representing Nintendo. Why not dress up as your favorite Pokemon rather than simply catching one? You have an endless variety to pick from, and you may either dress up as your Pokemon in a full-body suit or in fashionable accessories like sweatshirts and hats to match your costume.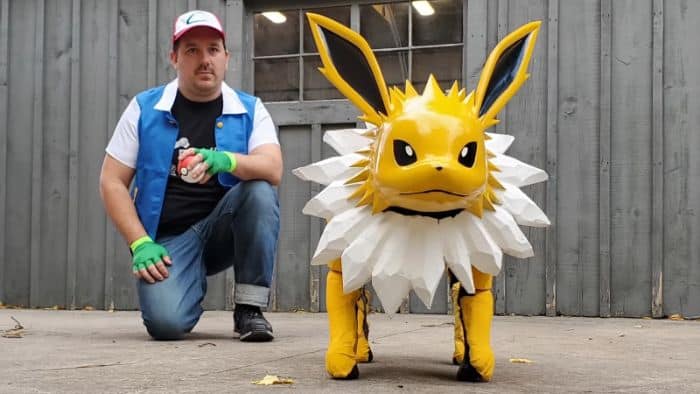 If you're feeling very inventive, you might combine recognizable traits from many of your favorite small animals to create your unique Pokemon hybrid. However, if you're trying to put together a costume for Halloween at the last minute, you can put together various bright garments.
If you're scrambling to put together a costume for Halloween, you may pass yourself off as a Pokemon trainer by donning a variety of bright, stylish outfits and a big hat.
Agent 47
Even one of the most well-known assassins in video games is easy to replicate unless you adopt one of the numerous disguises he's worn throughout his missions to blend in. Yes, it's the Hitman Agent 47.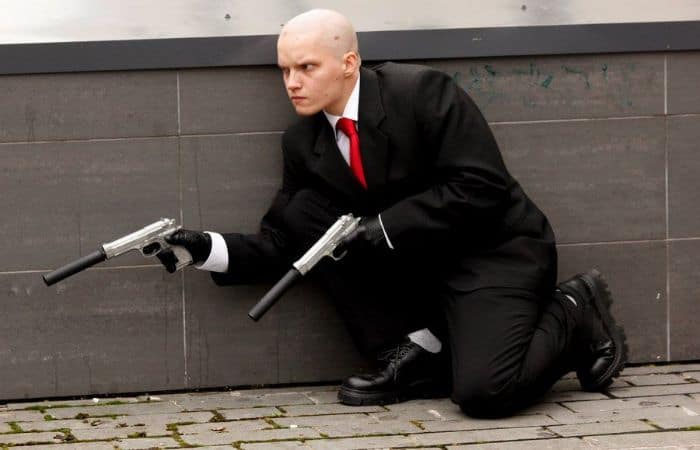 Others may need to get used to wearing a bald cap, while the bald among us merely require a suit and tie. Consider leaving the pretend pistol at home or purchasing an evident fake one out of concern for your safety.
Link
In the gaming world, Link has long been a favorite character. In terms of recognition and popularity among Nintendo characters, Link arguably comes second to Mario. 
He led us through a Link to the Past after starting with the traditional Nintendo sprite that had us explore Hyrule (and all over the rest of time, too). But since Breath of the Wild gave the series new vitality, he has attained unprecedented heights.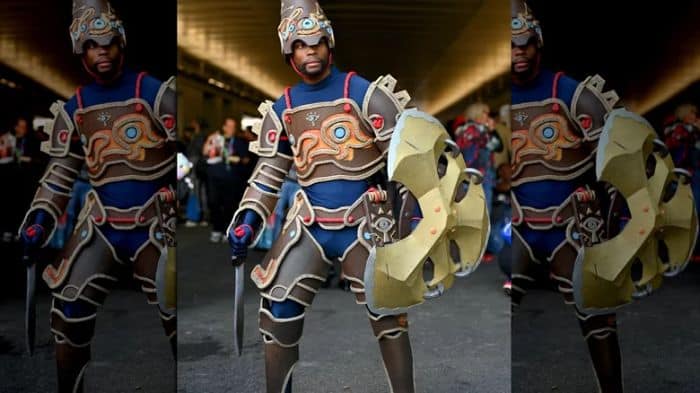 There are also some really easy costume ideas for children and adults, some of which might draw inspiration from one of his best transformations.
Although many pre-made outfits are accessible on the web, developing your own design can also be enjoyable. There are ways to make everyone at a party happy with this pick, whether you choose a young Link or an adult.
See Also: 6 Best Xbox 360 Motorcycle Games To Play In 2023
Fortnite
When you move the Fortnite action beyond the screen and onto the real world, get ready to crash into one of the most popular Locations on the map. 
The Fortnite skin costumes you've been hunting are hard to get. They might only be available if you wait patiently for the loot boxes to open. Thus we have a huge selection of Fortnite Halloween costumes that will help you enter the game with the appropriate flair. Combine and contrast to assemble the ideal team and create an enjoyable "night."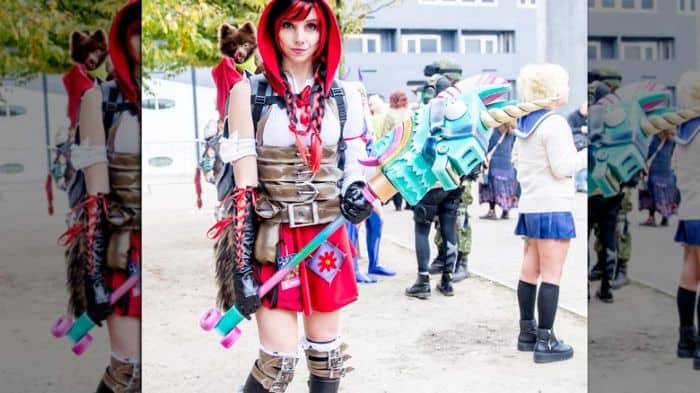 Additionally, you can use a few Fortnite accessories to complete your look. You can combine it with our other bizarre weaponry to create an original fighter. It will serve as the basis for the upcoming major Fortnite update!
Lara Croft
Lara Croft is one of our list's most outstanding female video game characters. She can fight, speaks multiple languages fluently, is an archaeologist, and is sporty.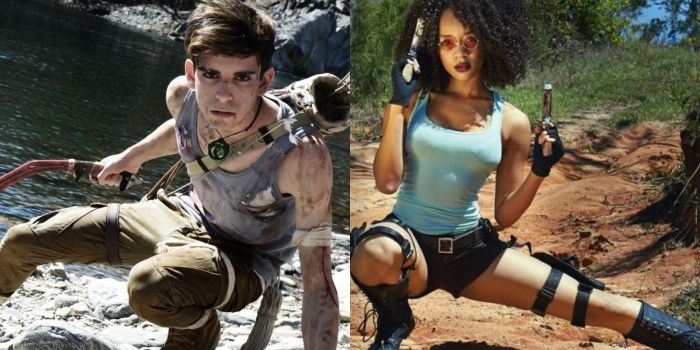 This is it if you're looking for tough girl outfits for gamer cosplay girls. With lace-up boots, a set of fake guns, and this Tomb Raider costume, you'll appear ready to go in search of some treasure.
 You can add a bow and arrow kit if you want her gear from the acclaimed Video game series and the most recent Tomb Raider movie.
Zelda
Look no further if you've always wanted to be an elf princess! In the Legend of Zelda video game franchise, Zelda is the princess of the Hyrulean kingdom. She may technically be a Hylian, but she has the elf-proud pointy ears and magical heritage.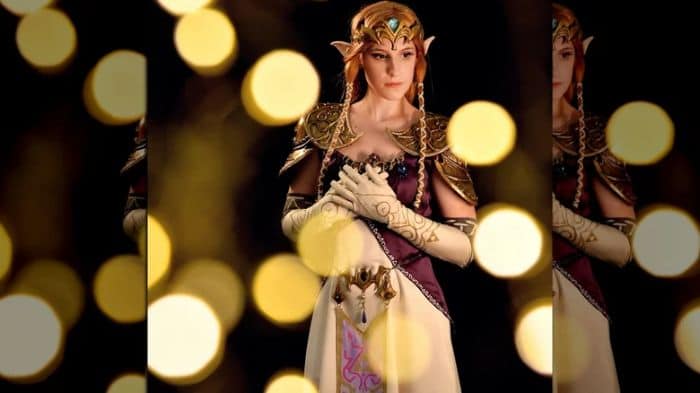 There are Zelda costumes for her well-known dress appearance from the earlier series, but you may also wear her fresh blue appearance from Breath of the Wild! (Link and Zelda have such a similar aesthetic.) 
You may create the ideal gamer couple costume by combining one of these outfits with a Link costume. Remember that regardless of who the warriors are, Zelda's divine arrow will bring about the eventual victory!
Nathan Drake
Although Nathan Drake is a hybrid of James Bond and Indiana Jones, he also has a distinctive sense of style. Putting up a Nathan Drake costume is simple. But adding a few distinctive components will make your outfit more recognizable to those unfamiliar with it.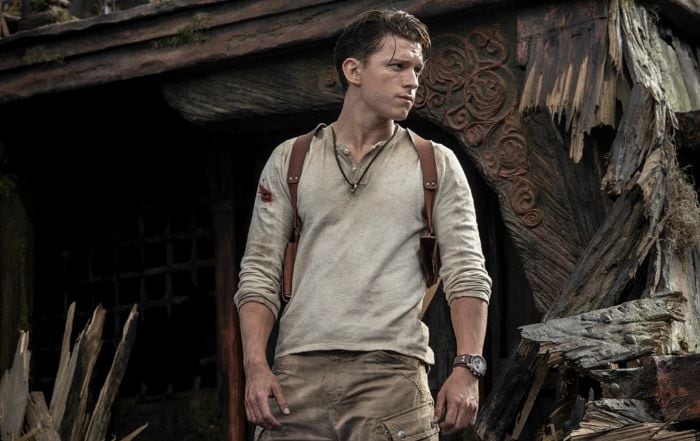 To attract the attention of other Uncharted enthusiasts, you'll need a bandolier, a dual gun holster, and a blue scarf. Don't forget to pick up a Henley shirt and a ring with a neck strap to complete the video game costume ideas and look.
See Also: Best Games For NVIDIA Shield To Play In 2023
Frequently Asked Questions
What does Squid game wear mean?
It is a great video game costume idea. The contestants are dressed in green tracksuits with white trim over white T-shirts. The three-digit white number (between 001 and 456) on their backs, on the left of the front of the jackets, and their shirts distinguish them as Squid Game characters rather than just joggers.
Which cosplay is the most well-liked?
Witches, fairies, and dinosaurs are among the most popular choices this year, but Pikachu, Fortnite characters, Harley Quinn, and Spider-Man are all very popular video game and movie cosplays.
What are cosplay games?
Cosplay is a style of performance art in which people dress up as fictional people from manga, video games, television, and movies. The cosplayers make accurate costumes, behave in character, and are portrayed as subject matter experts on the characters.
Who among literary characters is most often cosplayed?
Link, the main character in The Legend of Zelda, is the most well-known video game cosplayer, with 82,300 cosplay pictures on Instagram.
See Also: Best Free Roam Games For Xbox 360 You Can Try Now

Conclusion
Cosplay participation is necessary to be a video game enthusiast. Cosplayers keep fandom fun, whether creating a brand-new costume or dressing up as an old figure. We looked at some of the most popular video game costume ideas you can dress up as.
Meet Nick Pino, our Senior Editor of Home Entertainment at TechiePlus, covering TVs, headphones, speakers, video games, VR, and streaming devices.