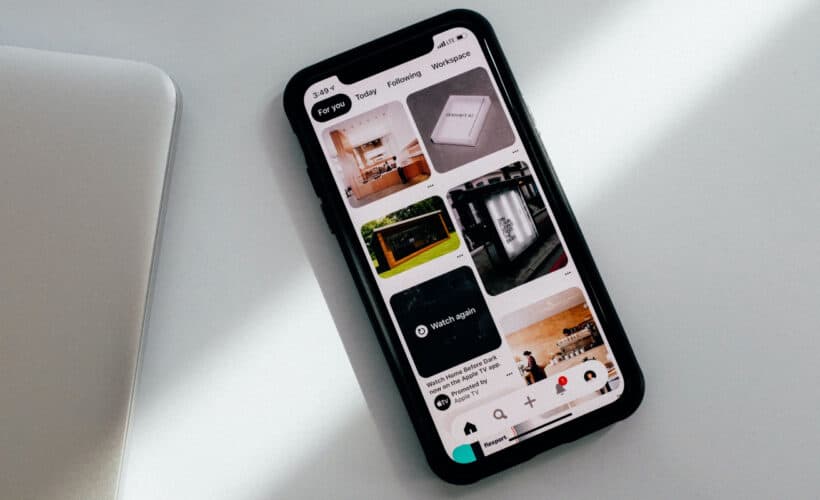 Have you been looking for all the different ways to upload pictures on Pinterest? Some might think there can be only so many ways to upload or save photos on an app suitable. You20's mistaken, Pinterest is a visual search engine, and there are exciting and convenient ways to add an image to Pinterest. 
One of the simplest ways to upload Pictures on Pinterest is:
Log in to your Pinterest.
At the bottom-right of your screen, click on the plus icon.
Tap on Create a Pin.
Drag and drop the image you want to upload or click the arrow up the circle icon.
Add the text in the given blanks and click on add.
For basics, every picture on Pinterest, or Pins (in Pinterest vocabulary), is uploaded with an external link that will take you to the social media pages, calming websites, or blogs where the original pictures are uploaded. You can also upload or post photos on your Pinterest page to share your creations. Please keep reading to determine the top 7 ways to upload pictures on Pinterest. 
How To Upload Pictures On Pinterest?
The top 7 ways how to upload pictures on Pinterest are listed below. 
By Copying The Link Directly To Pinterest
Copying links has to be one of the easiest ways to upload pictures on Pinterest. It is convenient for you if you use the mobile app for Pinterest but a different method with a few extra steps to do the same on your desktop Pinterest account. 
Pinterest Uploads By Copying Links On Pinterest Mobile App
If you find a fabulous website with even more fantastic pictures and want them on your Pinterest board, copy the link to the website or article you are reading. 
Navigate to the Pinterest app next, and you will automatically see a black pop-up that will allow you to copy the most recent link to your Pinterest.
Click on the pop-up and select the picture or pictures you want to save.

Choose the board and viola! 
Pinterest Uploads By Copying Links On Pinterest Desktop Account
Log in to your Pinterest account, click on Create button, choose 'Create a pin

,' and select 'Save from site.' 

Copy and paste the link from which you wish to save pictures and select the pins you want.

Select 'add #pins,' Add description and alt text for the image and save on your preferred board. 
As mentioned in the title, this won't be available on all the websites with pictures. Those who do can see a Pinterest icon near the picture, either on top or bottom or check to hover over the image.
Click on the icon, select the board, and that's it. 
Use The Pinterest Browser Button To Save Pictures From Desired Websites
The Pinterest browser button is an extension button that you can use anytime to save images from any website to your account. Visit this Pinterest help page to add the Pinterest browser button on your browser. 
When you come across any pictures you want to save, click on the Pinterest button on top, and you will see a pop-up with all the images on the current page you were browsing. Select the photos and save them to youtube boards right away.
Note: You don't need to have your Pinterest page open at all times, but you must be logged in by default. 
Upload Pictures On Pinterest: Save Pins From Other Creators
A magic wand method to upload pictures on Pinterest when finding inspiration for your pins as a beginner. When you open your Pinterest home page, you see a lot of Pins from different pages, and thanks to algorithms, you only get pins of your interest. While using the Pinterest app, click on the Pin of your interest and the red save button, choose the board, and be done. 
While using from the desktop, hover over the Pin and see the recommended boards you can save them into. 
Post From Your Phone Gallery
If you are an aspiring pinner trying to make money on Pinterest through affiliate marketing, you must use this method. But first, keep the edited image or the Pin ready to upload on your phone storage because Pinterest doesn't offer filters or editing tools.
You will find a '+' sign in the middle of the bottom bar.

Select from either idea pin, Pin, or board.
Choose your photo from the gallery and click next.
See Also: 9 Best Instagram Caption Generator Apps For Android And IOS
Post Your Instagram Posts To Your Pinterest
You will need third-party help to sync your Instagram or any other social media to connect to your Pinterest. Connecting your Instagram to your Pinterest might help you with the follower count, and your followers who don't use Instagram also get to see your content on a different app.
Read this article to learn how to find someone on Pinterest. One such third-party website is IFTTT.com.
All you need to do is visit IFTTT.com, and it will take you to the applet and follow the instructions to connect two social media apps. Click here to discover more social media photo apps. This will make consistent posting on Pinterest easy without any effort. Whenever you post something on Instagram, it automatically gets posted on Pinterest. Isn't it amazing?  
How To Add Multiple Images At Once In One Pin
Pinterest has a bulk pinning feature, but not everyone knows about it. You will need your desktop Pinterest account to create a carousel of pins in one post. In the grey area where it says to drag and drop your images, you have to select multiple photos and drop them all at once in the grey area. 
Add description, title, alt tile, and external link to all the pins, and select board. You already know the drill by now. 
FAQs
Why am I unable to post on Pinterest?
Problems while posting pins might be a result of a glitch, but nothing too serious. Try the good old technique of logging and logging out of your account, and you should be able to post again.
Does Pinterest pay you for posting?
It will directly pay only if you are a part of their creator's program. You can use affiliated links to earn on Pinterest.
Can I sell my products directly on Pinterest?
A simple answer would be no. Pinterest does not have a shop option where you list your products. But you easily link your website or shop to your Pinterest to redirect viewers to your page.
Does Pinterest puts a limit on the maximum amount of Pins posted in a given amount of time?
No, fortunately, there is no limit to posting any amount of images on Pinterest. But professional pinners usually avoid bulk posting or pin dumping as it can overwhelm the audience with the amount of content to consume. It might also disappoint them if you stop posting for a while because they are used to your content now.
Conclusion
I hope this article motivated you to upload pictures on Pinterest in 7 easy ways. Pinterest was an app where all the cutesy and aesthetic pictures were uploaded.
Lately, entrepreneurs and influencers are using it as a marketing tool to gain an organic crowd. 
See Also: The Top 5 Best Prank Websites In 2023
Introducing TechiePlus's all-in-one Editor, Olivia, based in London. From headphones to music streaming, she's got you covered.