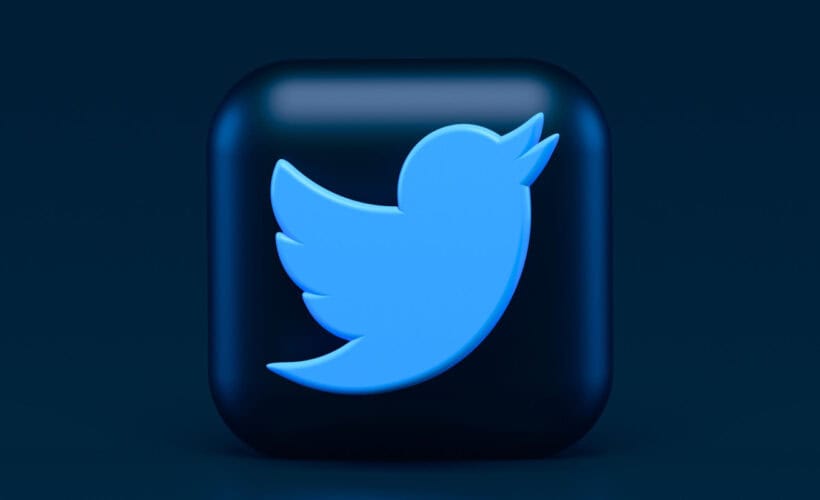 Often people need clarification on whether a certain someone has blocked them or not. Several Twitter users also question, 'how many people have blocked Twitter' as they don't know how to use the Twitter block checker. This article can be helpful if you're wondering about the person who blocked you.
There are more than 237.8 million daily users on this platform, and several ways can help you check who blocked you on Twitter. You can check who has blocked me on Twitter in two ways. The first is by simply searching the person's user handle. Another way is by using a third-party app. You can employ various third-party block checkers in your Twitter account to proceed with this task. Read further to know you can use third-party apps to your benefit.
This page explains how to block someone on Twitter and how many people have already done so. If you accidentally block someone and wish to unblock them, we also have information on how to do so. 
What Does Blocking On Twitter Mean?
Being blocked by someone on Twitter means you will no longer be able to view that particular person's account, including tweets made by them, comments, notifications, and retweets. You can participate in conversations in which you are both mentioned, but neither can view the other's responses.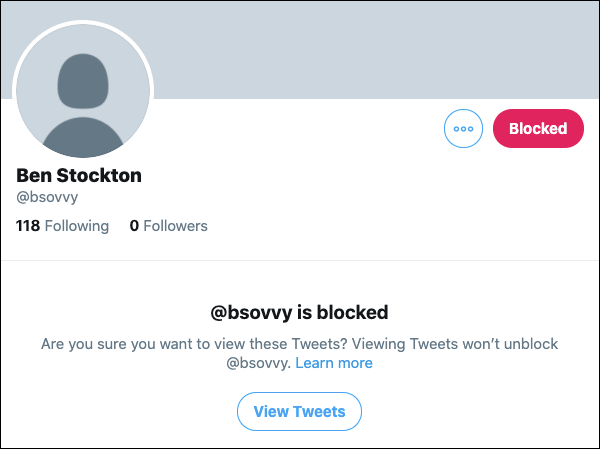 Furthermore, You won't be able to tag them in your tweets. In short, you can't follow the person who has blocked you. Want to know about the top 7 free Facebook Proxy Sites to unblock Facebook? Read this.
Blocking People On Twitter
Blocking on Twitter is as simple as plugging on other apps. Suppose you don't want a particular person to be able to access your account or see their tweets, comments, or retweets. You can consider blocking that person's Twitter account. 
Blocking people on Twitter is convenient, right? Read further to know how to use Twitter block checker to know people who blocked you. 
See Also: How To Install 3rd Party Apps On LG Smart TV? [2023]
Who Blocked Me On Twitter
Unable to find someone on Twitter and wondering, "Who has blocked me on Twitter?" It is fairly simple to check. You can use third-party apps to check for the same. These apps provide multiple features, such as checking for the number of followers or people who recently unfollowed you.
Or you can do it much simpler by searching for the person's profile who you think has blocked you. But the deal here is you should know the person's account name correctly because if they have blocked you, you won't be able to search them without typing in the particular account name. 
Once you have found the account open it, and if it says that it has blocked you, it's clear this account has blocked you. If not, then you were wrong. 
See Also: How To Install Genesis Reborn On Kodi For 2023 [Complete Guide]
How Many Twitter Users Have I Blocked?
Sadly, Twitter will not notify you of any blocking activities by other users. Therefore, try utilizing Blolook to see how many Twitter accounts have blocked me. Blolook is a third-party Twitter block checker. You can use it to see the people who have blocked you.
Step 1:
Step 2:
Three options would appear in front of you, "accounts blocking you," "mutual blocks," accounts you've blocked." Pick the first option to determine how many Twitter users have blocked you.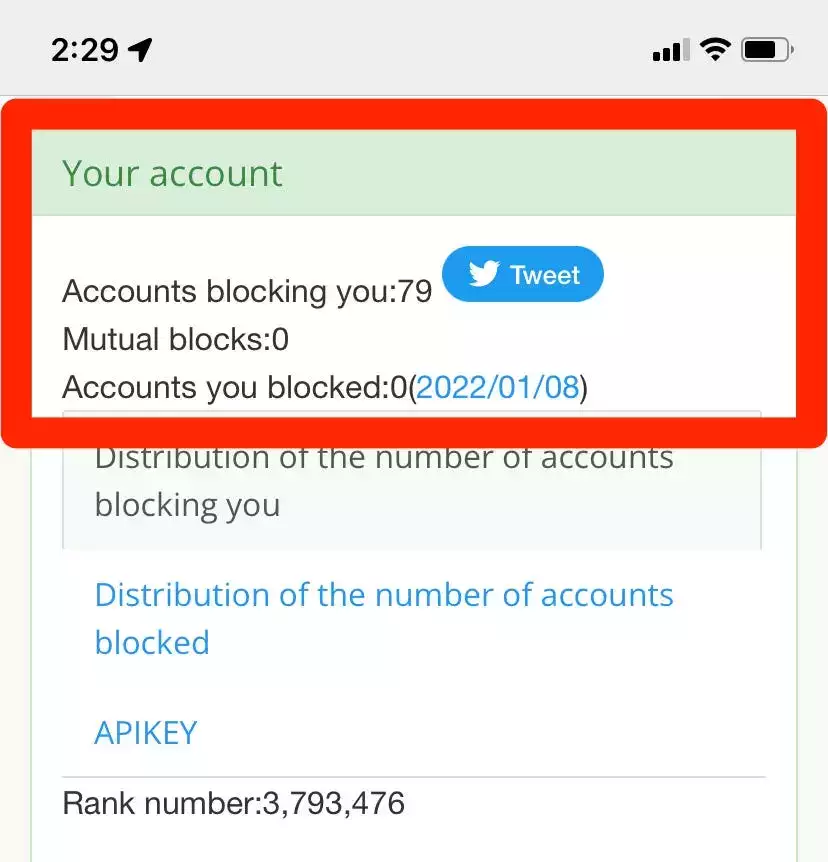 How To Download All Photos From Facebook? Read this to learn.
See Also: How To Install Spectrum App On Samsung TV – Full Guide
FAQs
Do You Get Notified by Twitter When You Get Blocked?
No, unfortunately, Twitter will not notify you when someone blocks you. But this has an advantage too. If you block someone, Twitter won't inform the person you've blocked about it.
Can I contact the person who has blocked me?
Contacting a person who has blocked you won't e possible if you want to do it on Twitter itself. However, you can use o other social media platforms to contact that person or call or message them personally from your mobile phone.
The person who blocked me can see my message on Twitter?
Even while you can still send messages to someone you've blocked on Twitter, they won't be able to see them until they unblock you. Only when they unblock you will they be able to receive the messages.
When it states that a user's tweets aren't loading, what does it mean?
But this could mean another thing too. When it shows that the tweets aren't loading, likely, the person whose tweets aren't loading they have blocked you. It can also happen if that person has altered their account privacy settings.
See Also: How To Install Apps On SD Card On Android
Conclusion
Even though the social media platforms are designed so that you get to know about the activities happening on the app pretty easily. Whereas, when it comes to blocking, this is the total opposite. You will not even get the slightest hints about whether or not somebody has blocked you. And Twitter is no different. But fortunately, you can make use of the best Twitter block checker to detect such activities.
You can now view how many people have blocked you on Twitter with the added understanding of blocking and unblocking someone. 
Introducing TechiePlus's all-in-one Editor, Olivia, based in London. From headphones to music streaming, she's got you covered.