Want to transfer photos from PC to iPhone without iTunes? You are amongst the various other people wanting to do the same but don't really know how to complete the transfer. Various techniques can be used to transfer the photos without iTunes.
One can use iTunes, but it is a slow process and rigid. So, there are other various ways using which you can transfer photos from PC to IPhone without iTunes.The top ways are to use AirDroid, Google Photos, iCloud, Dropbox, OneDrive etc. Using these, you can easily copy photos from your PC to iPhone.
Here are some methods using which you can accomplish the transfer of pictures from iPhone to PC and find the one that is the easiest and best suited for your requirement. So we shall dive right into it.
See Also: 4 Quick Ways To Transfer Photos From Android To Mac | 2023
How to transfer photos from PC to iPhone without iTunes
Although iTunes can be used for data transfer, it is rigid and will be slow. Likewise, overwriting files or folders on your iPhone will likely result in data loss. You are not required to depend on the application to transfer your data. As shown in the section below, there are numerous ways to transfer photographs from your PC to your iPhone.
Airdroid Personal
A magnificent file-sharing tool that enables you to exchange all file kinds among various devices is AirDroid. AirDroid Personal is great because it enables you to exchange photographs and videos in various formats.
Through AirDroid Personal's Chatbox
Install AirDroid Personal on your PC and AirDroid Desktop Client on your iPhone. Use the same AirDroid Personal login information for your PC and iPhone.
On the AirDroid Desktop Client, locate the iPhone and tap the Send files or Send folders icon. Select the pictures you want to send to the iPhone. To begin sending pictures to the iPhone, tap "Send."
Transmitting data to an iPhone from a PC
Using AirDroid Personal's File Transfer capability, you may transfer photos from your PC to your iPhone without iTunes.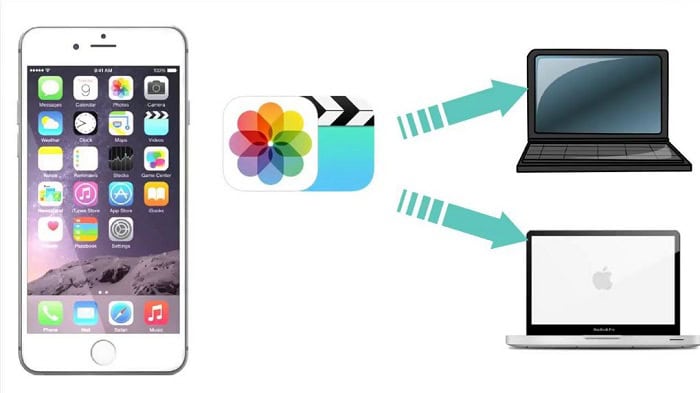 Transfer of files via the internet from a computer to an iPhone
You can transfer images from your PC to your iPhone using an online service provided by Airdroid. You may quickly share files from a PC to an iPhone using AirDroid Web.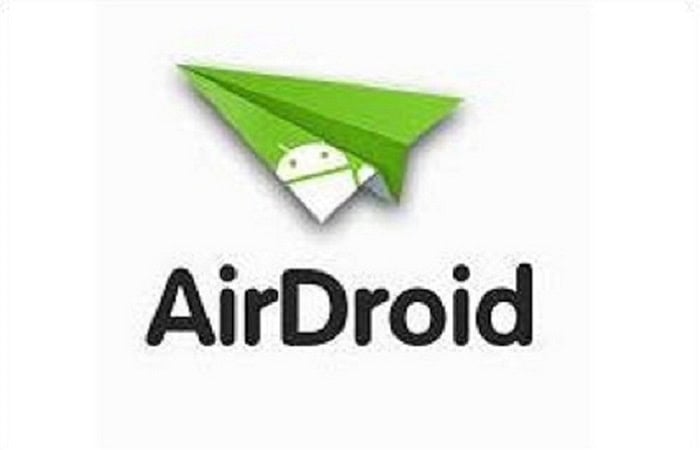 STEPS
Visit: AirDroid | Delight Your Multi-Screen Life
iCloud
Another method for transferring images from a PC to an iPhone is the iCloud Photo Library. You must select your photos from your desktop in order to upload them to iCloud.com. Then, your iPhone will receive an automated sync of your images.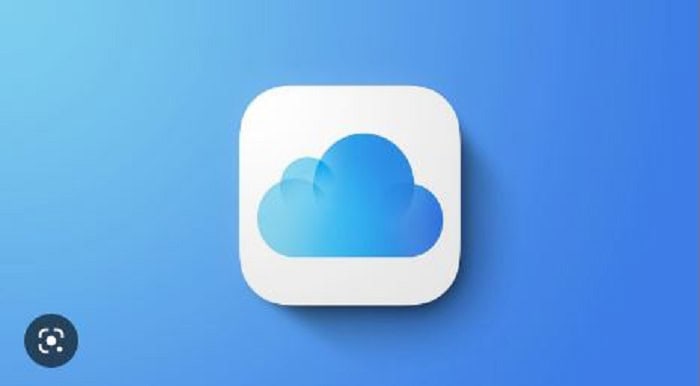 Photo-upload to iCloud using a computer.
By navigating to "Settings" > [your name] > "iCloud" > "Photos," you can enable "iCloud Photos" on your iPhone

View the pictures from your PC by going to the Photos app on your iPhone. Depending on your requirements, download the files you want to transfer to your iPhone.
Visit: iCloud
Google Drive
Google Drive is another option worth considering if you want to transfer images from your PC to your iPhone without using iTunes. Its outstanding storage facility encourages syncing of files and folders from your phone or computer.
Here's how to upload photos from a Desktop to an iPhone using Google Drive.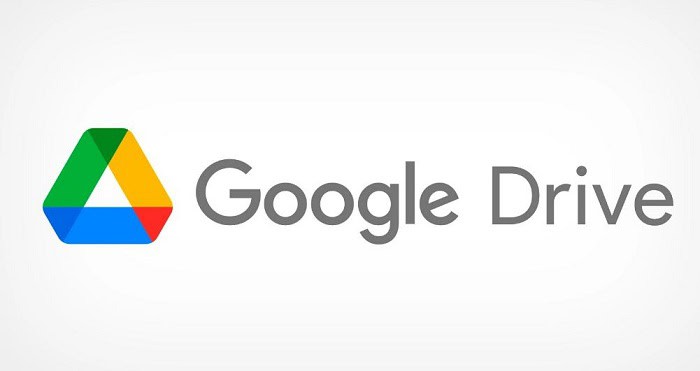 Go to the Apple Store on your iPhone to download the Google Drive app. Access all the files you need to utilize on the PC by logging in with the same Google Drive account you used on your PC.
Visit: Personal Cloud Storage & File Sharing Platform – Google
Windows File Explorer
Windows File Explorer is an additional USB cable-based method for enhancing iPhone images. You can copy the pictures straight to the DCIM file on your phone by connecting your computer to the internal storage of your iPhone. After that, you can browse these files via the iPhone's built-in Photos app.
Set your iOS device to "trust" mode and unlock it. Enter your iPhone pin if necessary to proceed.
Paste the images from the computer into the folder by going to "This PC" > [your device name] > "Internal Storage" > "DCIM" > "100APPLE."

Check the Photos application to see any images from the PC.
See Also: 6 Ways On How To Remove Sound From Video Iphone [Updated]
Google Photos
Despite being connected with Apple products, iCloud only offers 5GB of free space, which is a small amount. Therefore, if you want to learn how to transfer images from a PC to an iPhone, you might choose Google Photos.
Here's how to transfer images from a computer to an iPhone.
Visit: Google Photos
Dropbox
Dropbox is another cloud-based storage service that you can use to copy iPhone photos to a computer or transfer pictures from a PC to an iPhone. It can store music files, HTML documents, texts, and more in addition to images.
Using this application, copy photos from your PC to your iPhone:
Then, using the Dropbox app on your iPhone, you can access and download the pictures from the PC.
Visit: Dropbox.com
See Also: Quick Steps For Adding Dropbox To File Explorer
OneDrive
Windows comes with a built-in tool called Microsoft OneDrive, which also has an iOS version. The service is useful for transferring images from a PC to an iPhone because it supports all sorts of content like pictures, songs, books, and other media.
Using OneDrive, transfer images from a PC to an iPhone:
The files or folders should be copied and pasted into the OneDrive drive on your PC.
Install the OneDrive mobile app on your iPhone by downloading it from the App Store. Then log in using the same Microsoft account.
You can use the OneDrive app to access the pictures from your PC after the synchronization procedure.
See Also: How To Save Facebook Video To IPhone? | [Quick Guide]
FAQs
Can I use drag and drop to move photos from my Apple Phone to my desktop?
You can, indeed. You may move images from your iPhone to your PC using Windows Explorer. To do this, you need to open Windows Explorer and connect your iPhone to the computer. Find your device's name under 'Portable devices,' then click to enter it; after finding and accessing the 'DCIM' file, drag and drop pictures onto your computer.
How to import a photo from PC to iPhone without losing quality?
However, AirDroid Personal ensures that when you share your images to iPhone or other devices, the quality of your photos is preserved. To share data from your PC to your iPhone without affecting the image quality, you can refer to the ways listed in this article. However, you might sacrifice some shot quality by employing these techniques.
How to copy photos from iphone to a PC that allows the widest variety of file sharing?
With AirDroid Personal, you may transfer files of various formats between devices without being constrained. You can easily exchange any type of data using this tool.
Can I transfer photos from Mac PC to an iPhone?
Transferring the photos from Mac to iPhone is pretty, as you can use iTunes to get your job done. However, if you don't like sharing the data through iTunes, you can opt for other options like AirDroid Personal, iCloud, Google Photos, etc.
Conclusion
You can get useful information from this article if you're interested in learning how to transfer photos from a PC to an iPhone. We've already covered some amazing methods for transferring images from your PC to your iPhone, so everything is now complete. We have responded to the most typically asked questions.
See Also: Why Did My Photos Disappear On My Iphone? [Solved 2023]
Sourabh Kulesh is a Chief Sub Editor at TechiePlus. He has worked in a national daily newspaper, a news agency, a magazine and now writing technology news online. He has knowledge on a wide gamut of topics related to cybersecurity, enterprise and consumer technology.