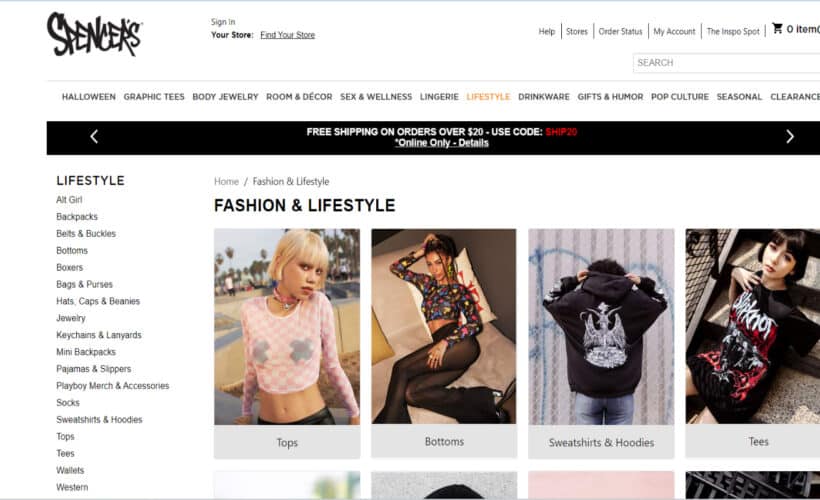 Alternative fashion has grown over the years, expressing its new world of fashion styling. From emo to gothic, rave, and punk, the alternative style surprises you with trendy and never-before-seen styles. Here, you will find the top 10 stores like Spencer's to bring your edgy style a new look.
Stores like Spencer's are relatively easy to find. But stores similar to Spencer's that provide a quality product at the best price are essential. Here are ten places like Spencer's:
Hot Topic
Doll's Kill
Killstar
BlackCraft
Black Milk 
Sourpuss Clothing
Rebels Market
PacSun
Punk Rave
Disturbia Clothing
Many Hollywood actors and actresses follow emo, gothic, rave, and punk styles. So, why hide you? Read along as you will find unique stores like Spencer's that will bring the edgy you. Don't forget to check out our top 9 picks for Stores Like Eddie Bauer For Everyday Wear.
See Also: 7 Online Stores Like Marshalls For Budget Shoppers
The Edgy You: Stores like Spencer's
Hot Topic
Target Audience: Goth, Emo, and Punk; Music, Movies, and Anime.
Taking your emo style's first step, we have Hot Topic. Hot Topic is an American retail store chain focusing on alternate style culture. Its target audience is people who love rock, music, and movies.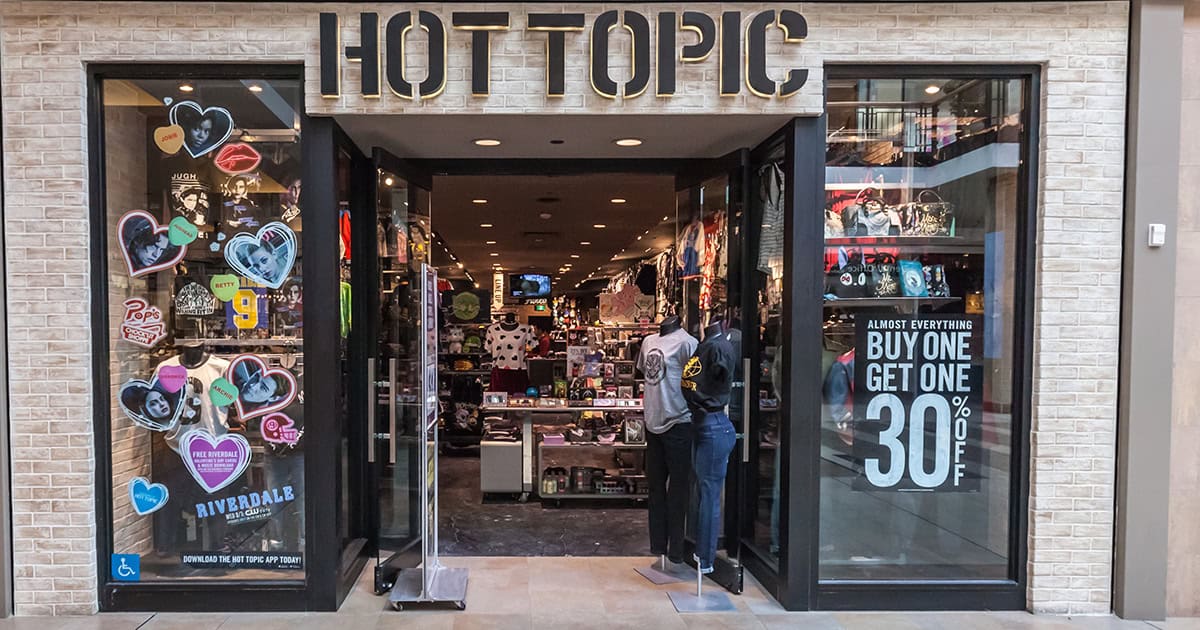 Its massive collection of collectable items and supplies of clothing, accessories, and footwear is inspired by movies, music, and pop culture. You will find products based on movies, music, and pop culture and uniquely designed collections inspired by anime, Harry Potter, Marvel, and DC. Mainly targeting teenagers and young adults, Hot Topic focuses on getting out unconventional designs in clothing, accessories, shoes, and collectables.
Visit: HOT TOPIC | POP CULTURE AND MUSIC INSPIRED FASHION
Doll's Kill
Target Audience: Experimentative and Rebellious
Doll's Kill has a unique way of displaying alternative culture and subculture. And they share their memorable motto of being rebellious, which falls under the category of stores like Spencer's. Its founder, Shoddy Lynn, former D.J., started Dolls Kill, inspired by the idea of having an "IDGAF" attitude.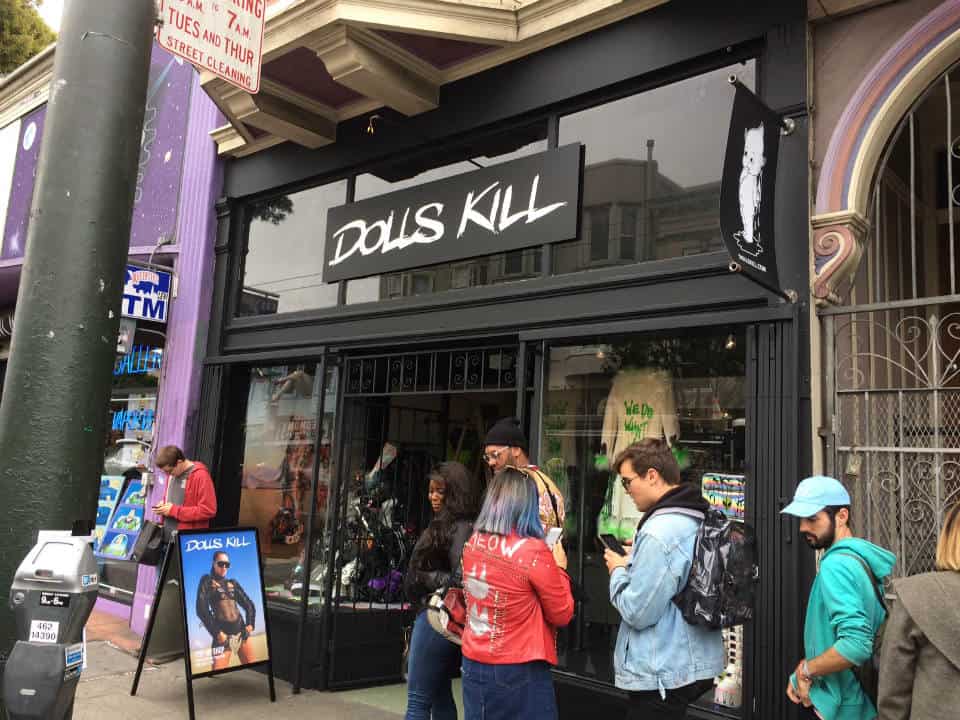 Doll's Kill primarily focuses on dresses and apparel. And don't worry, Dolls Kill will turn every rebellious kid and an individualistic person into a fan of theirs with their revolutionary designs.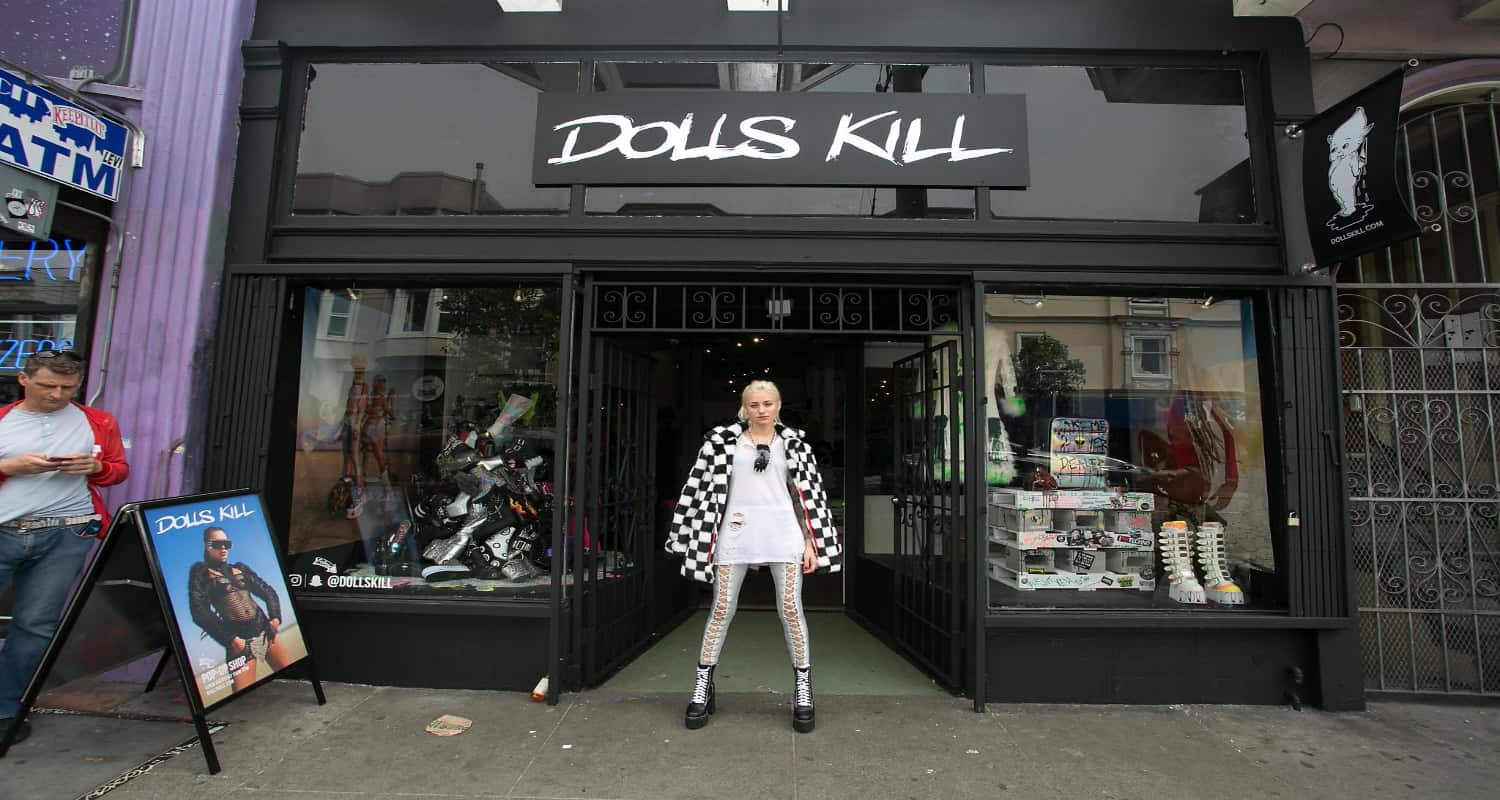 Doll's Kill appeals to those who experiment with gothic and emo culture. Mixing it up with streetwear, Dolls Kill smartly designed gore apparel that will suit anyone and can be tried with anything.
Visit: Dolls Kill: Online Boutique for the Misfits & Miss Legits
Killstar
Target Audience: Gothic and Occult
Cults and gothic styles are rare and commonly don't go hand-in-hand. So are clothes that portray occult designs and gothic designs, which fall under the category of stores like Spencer's. But someone in the industry is changing that. Blending magical and gothic themes, and the result is something exceptional.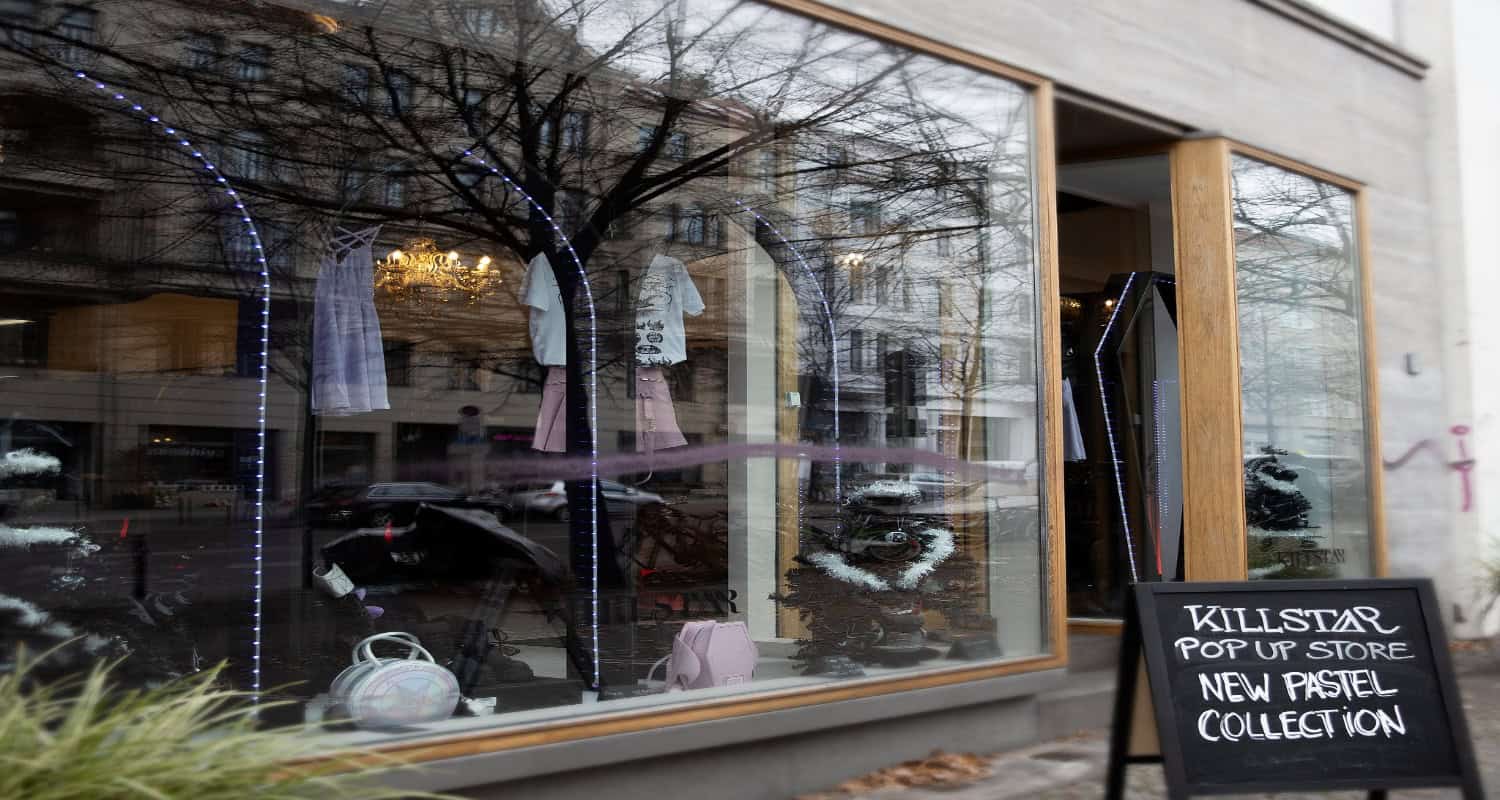 Killstar's main target typically includes people who love occult-inspired collectables. Whether you are looking for tee shirts, dresses, collectables, or accessories, Killstar's collection is undoubtedly something to buy from.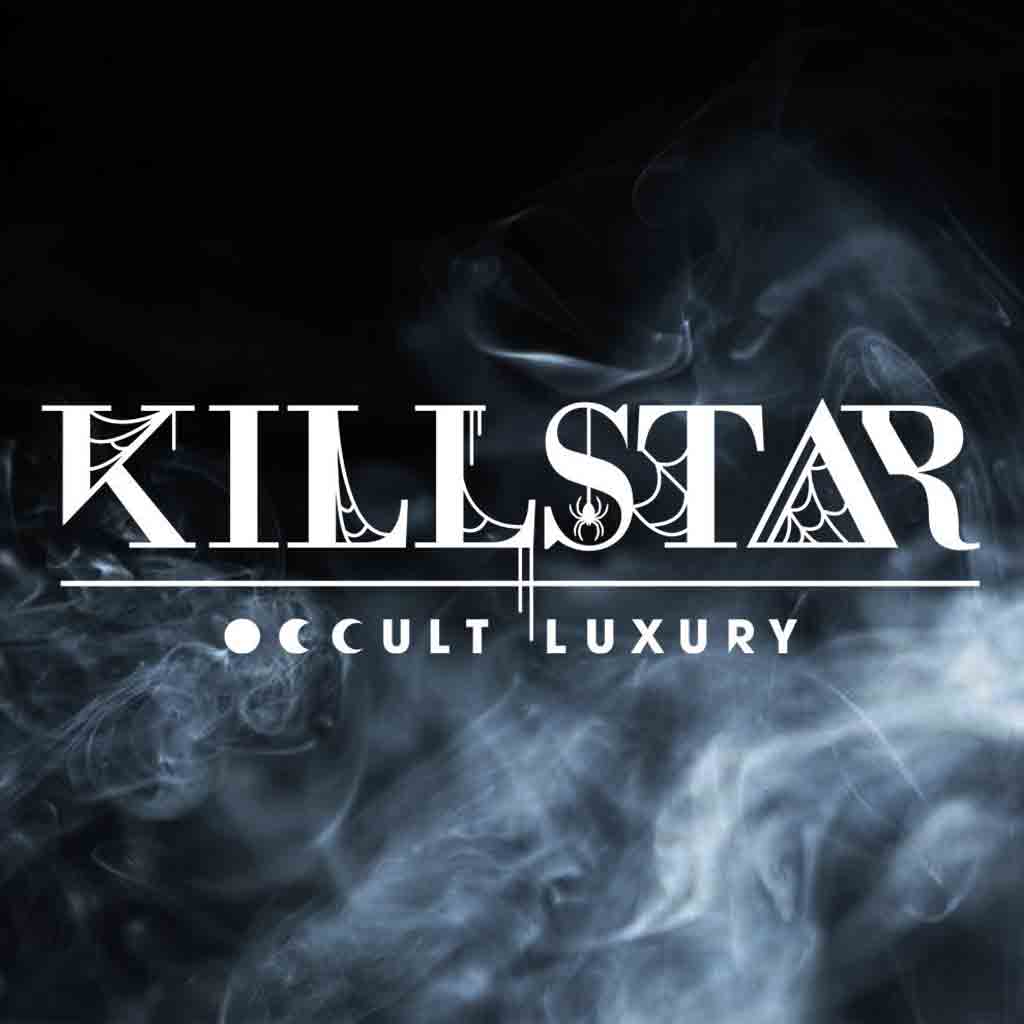 Killstar's new Halloween collection is inspired by the famous series Wednesday and the excellent movie series Carrie. Their Wednesday and Carrie collection is dark and mysterious.
Visit: Killstar: Gothic & Alternative Clothing | In Goth We Trust
BlackCraft
Target Audience: Occult and Metal
One more brand that focuses on the occult is BlackCraft—a well-known brand among occult and metal music fans. Starting in 2012, BlackCraft Cult is entirely inspired by designs and aesthetics in occult and metal cores. 
BlackCraft Cult designs tee shirts, bottoms, accessories, and hoodies that portray occult sigils, symbols, verses, pentagrams, and motifs. Fanning out into dark imagery, BlackCraft Cult will undoubtedly win your hearts if you are a hardcore fan of occult and metal.
Visit: BlackCraft Cult Clothing – Blackcraft Cult
Black Milk
Target Audience: Elegant and dark
If you are looking for magic, you will find it at Black Milk. Founded in 2009, Black Milk takes it a step further; Black Milk's design will leave you speechless with its dark and, yet, amazing leggings and bottoms.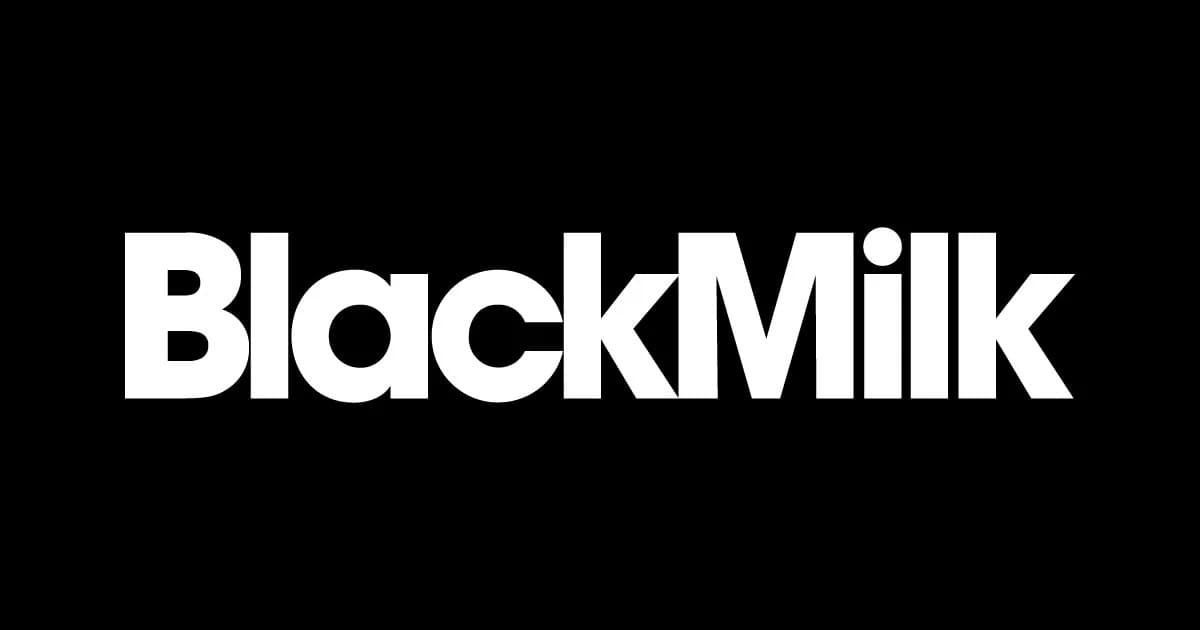 Black Milk mainly emphasizes leggings, dresses, and swimwear. They have one of the craziest elegant designs and diverse themes in the gothic world. Their superb list of collections garners the best collaborations. Pokemon, Avatar, the Witcher, and the Legend of Zelda are a few of the collections.
Visit: BlackMilk Clothing
See Also: 8 Stores Like Hot Topics for Alternative Fashion
Sourpuss Clothing
Target Audience: Chic Gothic
Sourpuss Clothing's unique eye-capturing collection undoubtedly tells you it's made for collectable items and carries plus-size dresses, which fall under the category of stores like Spencer's. Oh, does it not seem attractive yet?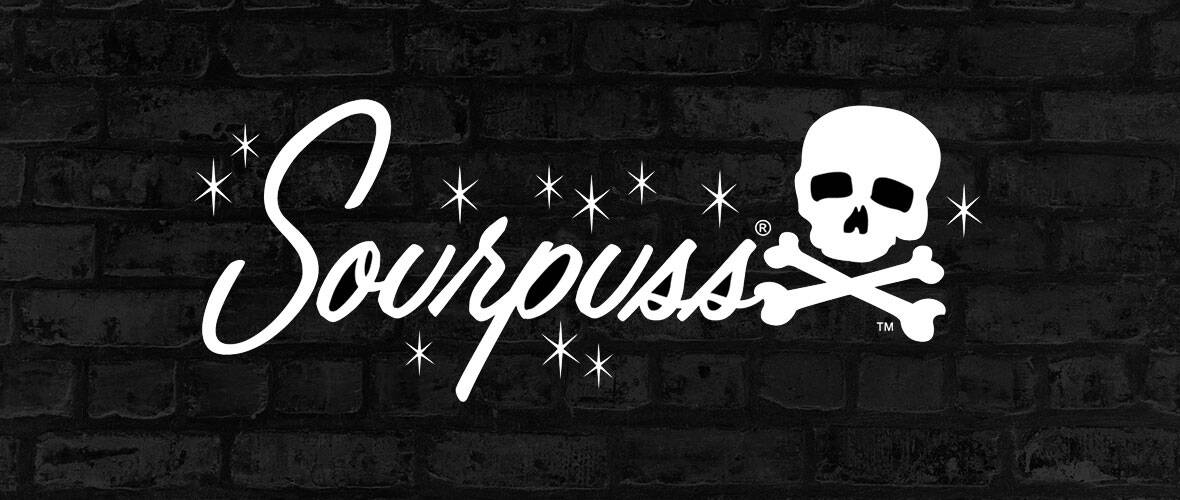 Sourpuss Clothing will surprise you with its excellent gothic-inspired collection of home decor. Yes, gothic-inspired home decor. Sourpuss Clothing is not only focused on gothic emblems but rather tattoos, too. Weird?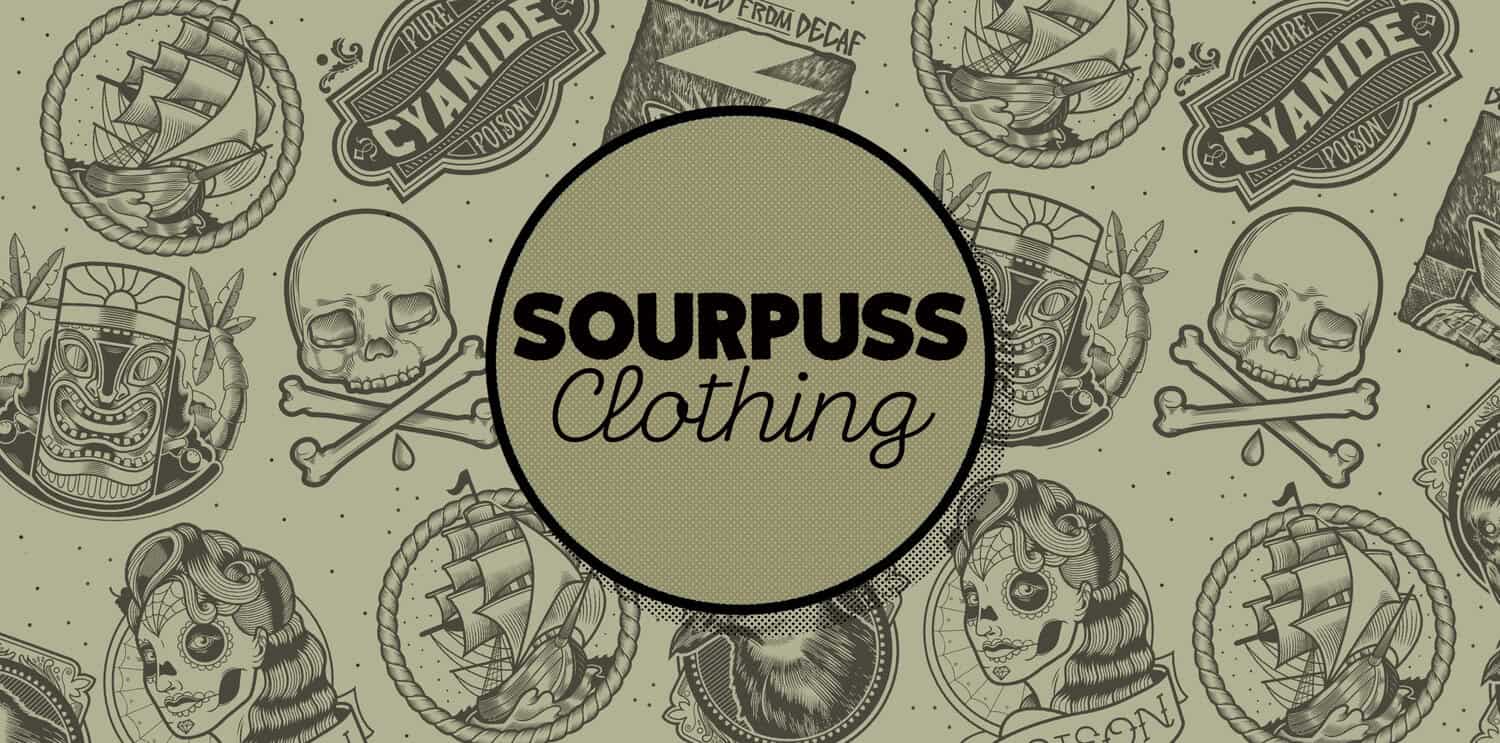 Well, it's not. Sourpuss Clothing's tattoo collection is a stand-out factor. Don't be mistaken with Sourpuss Clothing's name. Sourpuss Clothing also makes the best dark gothic and subculture merchandise.
Visit: Sourpuss Clothing
RebelsMarket
Target Audience: One place stop for goth, emo, punk, metal, and much more.
Here's a jack-of-all-trades – gothic, punk, cyberpunk, rockability, and more. RebelsMarket is a one-stop store for all contemporary alternative fashion and falls under the category of stores like Spencer's.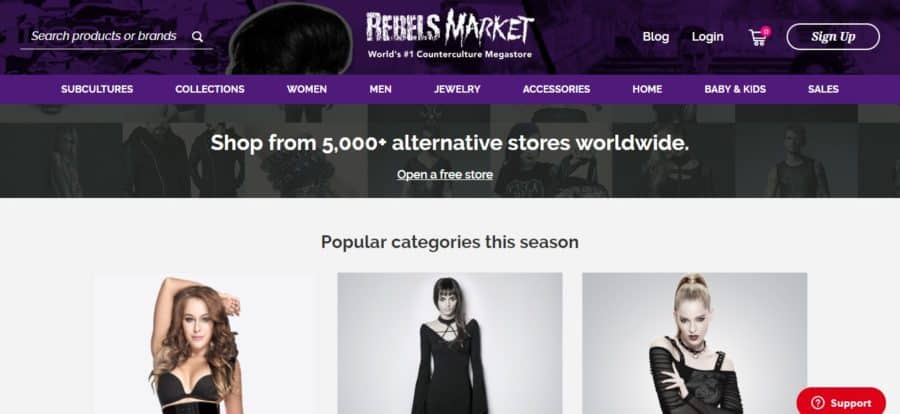 If you learned that you love alternative fashion, you can start with RebelsMarket. You will get everything in every available alternative style possible. You will find everything here: Goth, emo, punk, metal, cyberpunk, etc.
Visit: RebelsMarket: Your Alternative Fashion Destination
PacSun
Target Audience: Skater and Surf Community
A new identity is emerging. And a new community, too. PacSun is a brand focused solely on the skateboard and surf community—far from alternative culture.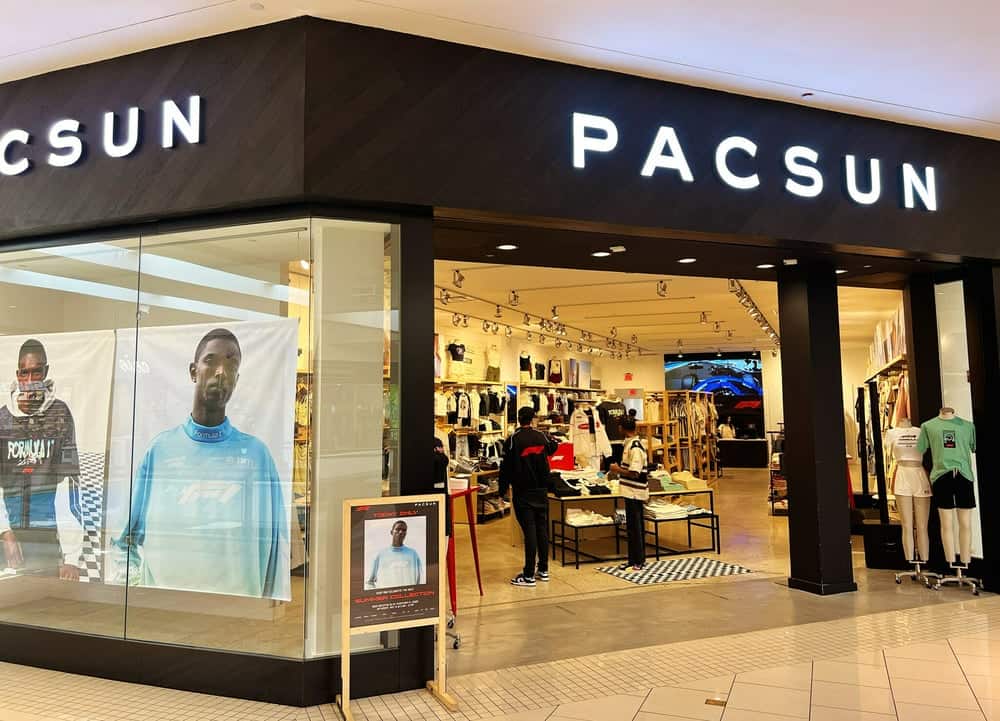 PacSun's contemporary alternate style changes the complete meaning of the modern style. With its new, trendy, and monochromatic sense of clothing, PacSun stands out from the dark. Their chic and comfortable clothing is one to wear.
Visit: PacSun
Punk Rave
Target Audience: Plus size; Moody and Dreamy
Here's a store you will like if you like a damsel in distress. But with rebellious acts, confidence, crazy, and goth. Punk Rave's dresses are one to look at and buy without a second thought.
Punk Rave is elegant, dark, and mysterious, and on top of it, it's powerful. It will give you what you want, whether you're looking for punk, goth, or lolita. One more unique thing about Punk Rave is its size availability. Punk Rave specializes in plus-size apparel with dark, moody, and dreamy themes.
Visit: PUNKRAVE original design Gothic, Punk, Lolita, Darkness 
Disturbia Clothing
Target Audience:  Contemporary Gothic fashionista
If you are looking for a contemporary style well fitted with punk, goth, or emo style, Disturbia Clothing may be just proper for you. Its subculture apparel and accessories are inspired by music, art, literature, and so much more.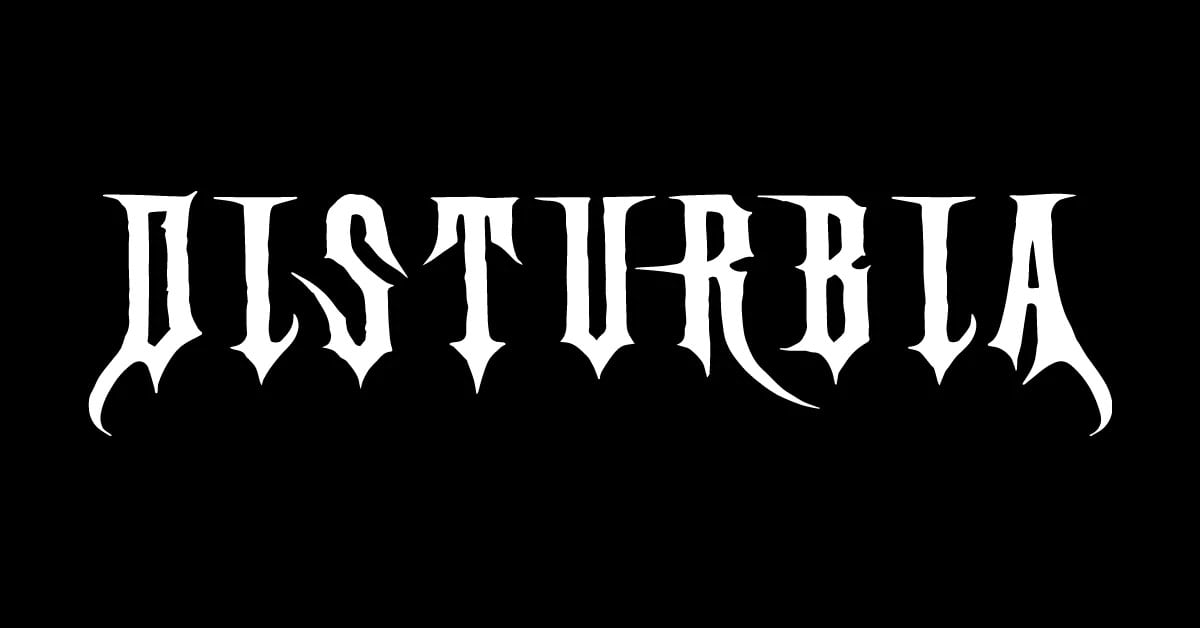 Disturbia Clothing is a UK-based alternative-styled brand. It started in 2003. Disturbia Clothing soon grew known for its bold and aesthetic designs.
Visit: Disturbia: Shop Gothic & Grunge Fashion
See Also: How To Do Art Commissions On Tumblr: A Complete Guide
FAQs
Is subculture style still in demand?
Yes. Subculture style is still in the market. And there's a growing demand for subculture style.
Are there any stores like Spencer's Gift?
Yes. There are stores similar to Spencer's, like Killstar, that provide dark and sub-cultural gifts.
Are there any stores like Spencer's and Hot Topic?
Yes. There are stores like Spencer's and Hot Topic that sell sub-cultural merchandise.
Is the alternative style called sub-culture style also?
Yes. Alternative style is also known as sub-culture style.
Conclusion
Alternative and sub-culture styles add a unique and new taste to the fashion world. With its unique styling and dark and moody appearances, stores like Spencer's share their talents with the gothic community.
Meet Carrie-Ann Skinner, our Apps & Games Editor with over 2 decades of experience in online and print journalism, specializing in all things tech.