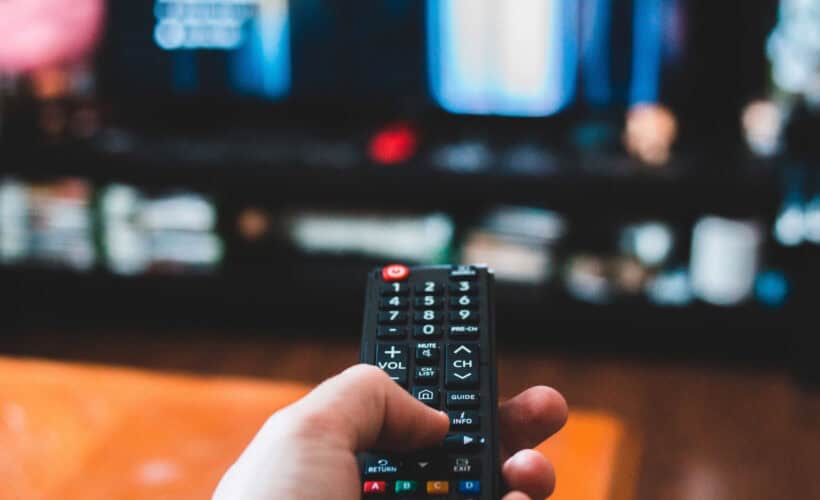 Have you recently subscribed to Roku TV and want to use a Roku HDTV antenna to view broadcast channels? Well, setting up an antenna for Roku TV is simple.
Connect the coaxial cable from your HDTV antenna to the "Ant/Cable In" connector on the back of your Roku TV.
Turn on your Roku TV> Go to Home > select Live TV.
To complete the setup, follow the instructions on the TV screen.
With Roku TV, a great TV with a built-in streaming device that gives you access to OTT video content, you can have an exceptional viewing experience. When you connect the coaxial cable to your TV's "Cable/ANT" connector, you can connect the antenna to the TV. That needs to tighten manually. Let's examine the Roku HDTV antenna configuration option.
Roku TV
An outstanding TV viewing experience may be had with Roku TV, a great TV with a built-in streaming device that offers you access to over-the-top (OTT) video content.
You must still subscribe to the Roku streaming services if you don't want to use a dish antenna and your Roku TV to get free-to-air broadcasts. Although you might need to be notified of this, your Roku TV also contains an ATSC tuner, giving you access to the digital over-the-air broadcast channels.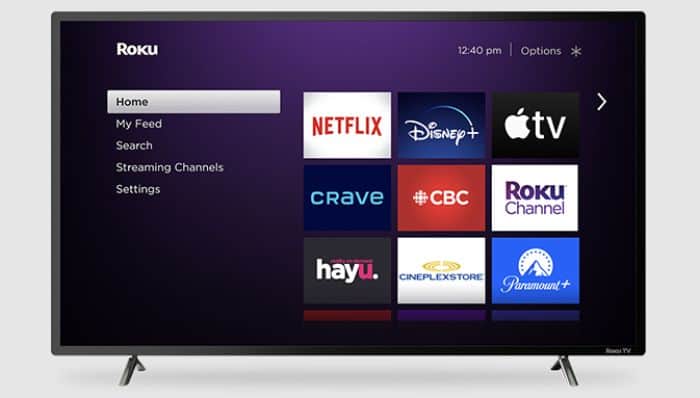 Your Roku TV has a specific Antenna TV input port. You can access these channels by joining an HDTV antenna to the antenna input on your Roku TV.
Setting up a Roku HDTV Antenna
You can access complimentary over-the-air broadcast channels depending on the sort of town and region where you live. However, you must set up your Roku TV to accept antenna input to do that. See if you can accomplish it now.
STEPS
While it looks for available local TV channels, it can take some time. Similarly, if your cable TV connection is operational, you can connect it to a cable TV source. However, at the very first advise, you must speak with your cable TV provider to determine whether or not it will function adequately in TV RF input.
This is because most cable TV providers convert their broadcasts to digital ones, which need set-top boxes on TVs to watch. Also, remember that the smart guide feature will only be available if you are linked to a cable TV source or an HDTV antenna.
See Also- How To Add Apps To Vizio Smart TV [Simple Guide]
View TV Listings to Find Shows Airing Nearby
When you attach an HDTV antenna to your Roku TV, a function called Live TV Channel Guide can help you learn more about "over-the-air" movies and TV shows that are currently airing in your area and those that will in the upcoming weeks. As well as information about shows offered for free from more than 150 live-streaming TV channels on The Roku Channel, including ABC News, Lively Place, and others.
You can also obtain unlimited cable Television for a lifetime if you don't have a smart TV or internet access.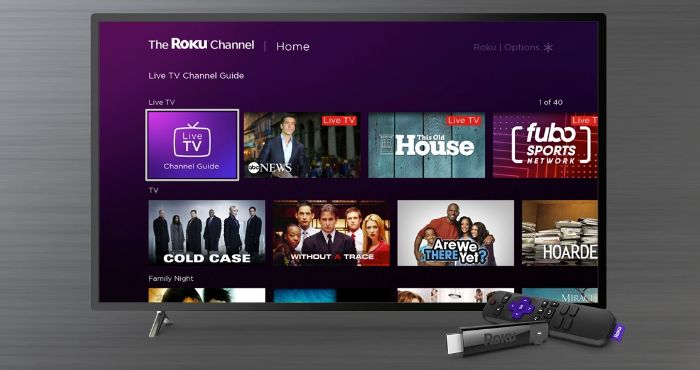 You can easily select your preferred free, live TV with the help of Live TV Channel Guide, which organizes your TV listings into a single channel grid.
The Roku Channel or tfunctionalful Live TV channel tile on your home screen offers immediate access to the Live TV Channel Guide. You can navigate to Settings > TV input > Live TV > Hide streaming TV channels and choose to Hide all if you only want to see data for "over-the-air" channels.
The Live TV channel tile can be hidden from the home screen by selecting it, pressing the Star button on your Roku TV remote, and then choosing to Remove input.
FAQs
On my Roku TV, is an antenna allowed?
With more than 100 constantly running free Live TV stations, you can effortlessly search what is on and what is scheduled to air later. To view both your local network channels and free streaming channels in one spot, connect an HD antenna to your Roku TV.
An ATSC tuner is what?
A television tuner that allows the reception of digital television (DTV) tv channels broadcast by tv networks in North America is an ATSC (Advanced Television Systems Committee) tuner, also known as an ATSC receiver or HDTV tuner. While broadcasts received 'over-the-air' in the United States and Canada are digital, Roku TV ports can also receive NTSC analog broadcasts. An HDTV antenna Roku is commonly connected to the Live TV input of the ATSC tuner using a coaxial wire to access broadcast television that is received 'over the air.'
Why won't my Roku Hdtv antenna pick up the channels I have on my antenna?
To restore the OTA or antenna channels, restart your Roku TV. Go to Settings > Power to accomplish this. Try to find Restart or System Restart from there. Do a rescan of your channels after that.
How can I make my Roku TV detect local channels?
Utilizing NewsOn, and the Channel Store, you can receive local channels on Roku. The app can be connected to watch cable channels if you have a CBS subscription or Hulu+. Both CBS All Access and Hulu+ require a paid subscription.
How can I add antenna channels manually to my Roku?
Choose Antenna TV from the Home screen. You can manually add the Antenna TV option if it isn't in the display. Go to Settings > TV Inputs > Antenna TV > Set up input to do it manually. The setup can then be easily finished by adhering to the on-screen directions.
On my Roku TV, why can't I access local channels?
When using a Roku TV, all you have to do to find local networks is link a Roku TV antenna to the TV and execute the on-screen instructions. Then you can view those just as you would some other channel. The best thing about these channels is that they are completely free. They can include news, sports, weather, and primetime TV.
Which antennas work best with Roku TV?
Amazon has many alternatives for acquiring a Roku TV antenna, enough to confuse the ordinary shopper. The GE Ultra Edge Indoor Antenna and Antenna Direct ClearStream Eclipse are two of the best Roku TV antennas.
Conclusion
A TVWhen connected to Roku TV, help TV antenna helps receive broadcast networks. Setting up a Roku HD antenna only requires just a few simple guidelines. A thorough explanation of how to set up a Roku HDTV antenna was provided.
Also, we spoke about how to check the TV listings after configuring the Roku HDTV antenna. Answers were provided with a clearer explanation of the questions posed by various people on the subject.
See Also- Is Stremio Safe To Use In 2023? [Complete Guide]
Follow my tech blog to stay updated on the latest technology and computer news from around the world. Join me in spreading the love for tech!