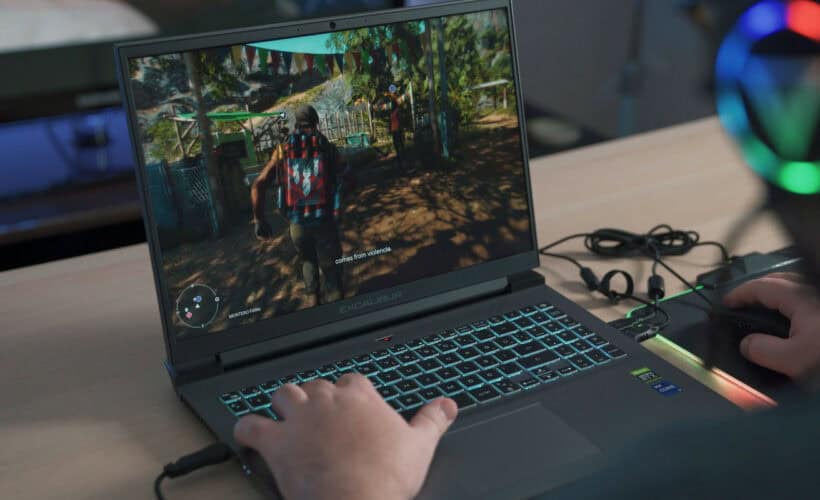 Playing Mobile Legends is a hobby for most, and playing games with elaborate graphics is even better when played on a PC. However, playing on a PC brings in a very different experience. Although the mobile and console may be comfortable, most people prefer to play it on the PC. Thus, it becomes necessary to download Mobile Legends on a PC without needing Bluestacks.
AirDroid Cast can help you to play Mobile Legends on your PC without Bluestacks. It is a fluent software solution that allows in-screen mirroring, enabling you to play on your PC mirrored through your mobile. You can start playing once you install it on both devices and connect them.
First, the question arises if this is possible because emulators like Bluestacks have helped bring out the true essence of gaming to new and old gamers. And there are quite a few ways to get such games, specifically Mobile Legends on PC., the most common ones being screen sharing or using Google extensions. Sometimes we are stuck with a PC and cannot play the games of IOS. But try hard. You will find tricks to play IOS Games on PC Hassel-freely. But if you play these games safely, then play IOS Games on PC with Emulators.
How to get Mobile Legends for PC Without Bluestacks
Choose the best way and get your desired goals:
Screen Sharing or screen mirroring apps
We can use three types of apps suitable for iOS and Android devices. 
See Also: How To Combine PDF Files On MAC | Top 5 Ways
ApowerMirror
This application is suitable to be used on both iOS and Android devices. The specialties included taking screenshots quickly and recording the whole game with just a few clicks. There are, however, a few steps to install and start this app. 
Firstly, the app must be downloaded from their respective website (which is always advised to avoid malware) or directly from Play Store or iOS App Store. After this step, the connection has to be checked to make this app work efficiently while gaming and a stable connection has to be set up.
This can be done by connecting the mobile and laptop to a strong Wifi connection or using USB. For connecting to Wifi, the devices must be connected to the same Wifi, and then the app has to be downloaded and launched. Connect it to both Pc and mobile for using USB. However, one has to turn on the debugging feature while using it on an Android device. 
Download: Apower Mirror
AirMore
This application can work on iOS, Android, Mac OS, and PC.
Download: AirMore
iMyFone MirrorTo
This app will be the best alternative for anyone who wants to use an option for Bluestacks. This app allows users to control their mobile phones from their PC. So without having the trouble of downloading the whole game on the PC, gamers can access it on their big screen via this app as it gives the vibe as if they are playing it on their screen.
Moreover, it allows taking screenshots between the game and accessing the mouse and keypad while gaming on their PC.
Download: iMyFone MirrorTo
Google Chrome Extensions
Check out extensions that can be useful to get mobile legends without bluestacks.
Android Online Emulator
To avoid the usage of any emulator, one can reach out and install extensions. Various types have their features. Still, this specific extension stands out not only because it renders the usage of emulators while using PC or mobile but also because it does not require the current hardware configurations. The extensions also provide new users with a smooth and easy experience.
To get started, users must install the extension from Chrome, Brave, or any other search engine they are accustomed to. Then they must add the extension to their Chrome and run it. It will work just like that and give the user an excellent experience. 
Extension: Android Online Emulator
ARC Welder
For using old PCs, extensions like these are significant and helpful. Even though, by the name, it sounds like this extension works only on Android devices, it works as efficiently on IOS devices irrespective of the hardware configurations. It can work directly on the Chrome browser. 
This expansion does not require any emulators, thus making gaming easy and hassle-free. 
Extension: ARC Welder
Use of Emulators
If you are unsatisfied with the above ways, use these emulators.
MEmu Play
This is another emulator other than Bluestack, so this will be the best option if someone is looking forward to using emulators but not generic ones. 
This has become one of the most valuable emulators as its easy usage allows new gamers a hassle-free experience. So all one has to do is install it and start playing without changing configuration settings. 
Download: Memu Play
Nox Player
This is yet another emulator that helps the user play several games on their PC. It is fast and is available on the browser and Play Store to download.
Apart from these, there are other ways too. Using any emulator the PC supports is a great option. Such emulators are Remix OS Player, which has several control buttons that make it fun and easily controllable. However, it is mainly an Android Marshmallow-basing tool and allows many games to download and play primarily on Android. But its popularity among gamers leaves it second to none. 
The other one is Android SDK Emulator is an emulator which is always considered the best by several developers. It is straightforward to use and provides the user with the latest utilities. But to do so, one has to download the Android SDK. 
Download: Nox Player
FAQs
How can I get Mobile Legends for the PC?
An Android emulator is necessary to get Mobile Legends for PC. The most excellent Android emulator for playing Mobile Legends on a computer is LDPlayer. However, it offers keyboard and mouse control for Mobile Legends. For Mobile Legends on the PC, LDPlayer has established four default keymaps, including PC and WASD modes.
Is bluestacks safe for laptops?
Yes. Your antivirus software, such as McAfee and Avast, can detect Bluestacks as malicious. These malware detections, however, are false positives, which happen when an antivirus tool incorrectly classifies a safe process or file as harmful.
Why is BlueStacks not uninstalling?
Some customers have discovered that clearing all the BlueStacks-related registry keys and starting the uninstall procedure is effective. Start the Registry Editor. Now, start typing in the Start Menu. Open the application. So, click Yes if a User Account Control box appears.
Can any PC run Mobile Legends?
Since Mobile Legends is only available on mobile devices, BlueStacks is one of your alternatives for playing the game on a PC. Despite being a respectable choice for playing Mobile Legends on your PC, BlueStacks' system requirements might be taxing.
Why is the ping in ML so high?
The main factor contributing to high ping is a bad internet connection. Online games will only lag if your connection speed is fast enough. Hence, a bad internet connection could result from a bad ISP connection or inefficient hardware, like a modem or router.
Conclusion
They hope this article has given you brief information about Mobile Legends for PC Without Bluestacks. There are quite a few options to choose from, only that the user has to be aware of these and has to choose according to the device they are using and their comfort with using the same. So if someone wants to play, they must use one of these ways and download the game Mobile Legends and start playing and
Introducing TechiePlus's all-in-one Editor, Olivia, based in London. From headphones to music streaming, she's got you covered.