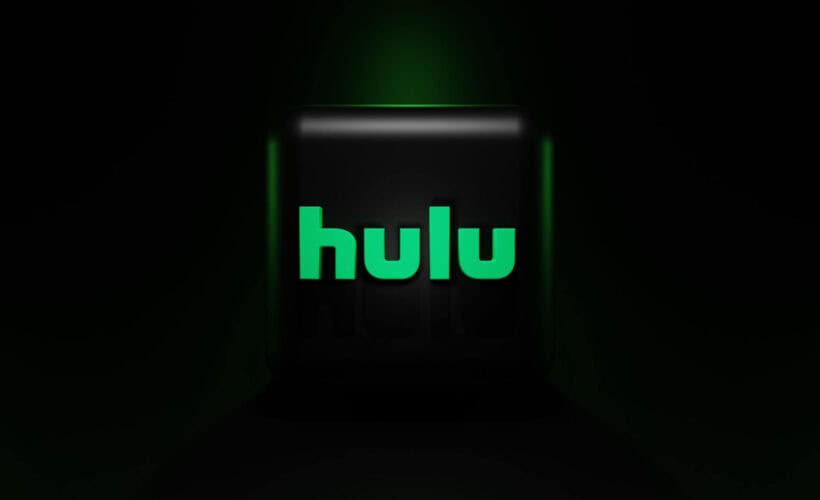 If you are here, it's apparent that you want to watch Hulu on Firestick TV. Well, you are at the right place! Hulu is one of the favorite platforms for people to manage all their shows, series, and movies. It offers so many different genres and has fantastic content from top channels. Walt Disney majorly controls it. Recently, they have introduced on-demand shows in which you can watch whatever you want.
Navigate to Search Tab using the remote and search for "Hulu + Live TV".  Then select Download. It will automatically download onto Amazon Fire TV Stick.
Now, if you have a firestick or fire TV at home and wondering how and where to start, this is the right place you are in to solve all your doubts. Below you will find the methods to install or reinstall Hulu or even watch Hulu Live TV on Fire TV. 
See Also Is Youtube TV Not Working On Firestick [Quick Fixes To It]
Why is Hulu a choice for users? 
Hulu is also an excellent cable-cutting choice for many traditional cable consumers. It not only boasts a massive collection of over 2,500 movies and over 40,000 episodes from thousands of TV shows. But it also plans to stream live TV through its Hulu + Live TV program (more on this shortly).
Those who do not want to see advertisements must pay twice as much for the privilege. Unlike many other streaming services, you can pay for premium add-ons. Such as unlimited simultaneous streams, TV channels, and more individually. Fortunately, anyone with an Amazon Fire TV Stick and television or screen with an HDMI connector may enjoy all of this as you can also watch Hulu on Fire Stick.
See Also: Amazon Fire TV Stick
Even though The Walt Disney Company owns it, Hulu is not just a spin-off of Disney Plus, and it existed long before Disney Plus invaded our living rooms last year. It has a changing selection of horror films, popular animation programs, and sitcoms on its streaming media. The apps of Hulu allow users to watch previous seasons of popular TV shows and movies they may have missed in cinemas.
See Also: How To Add Apps To Vizio Smart TV [Simple Guide]
Watching Hulu On Firestick TV: Stuff You Need Before Starting
Like Netflix and other apps like Disney Plus, there are certain restrictions on its usage because of the licensing and country. Hulu is an American app, so it will not work in other countries without using VPN. So you must download it before using the app. It will give you the same error-free experience as you are in the US. Some of them are free, and you choose anyone you like; change the country server to the US.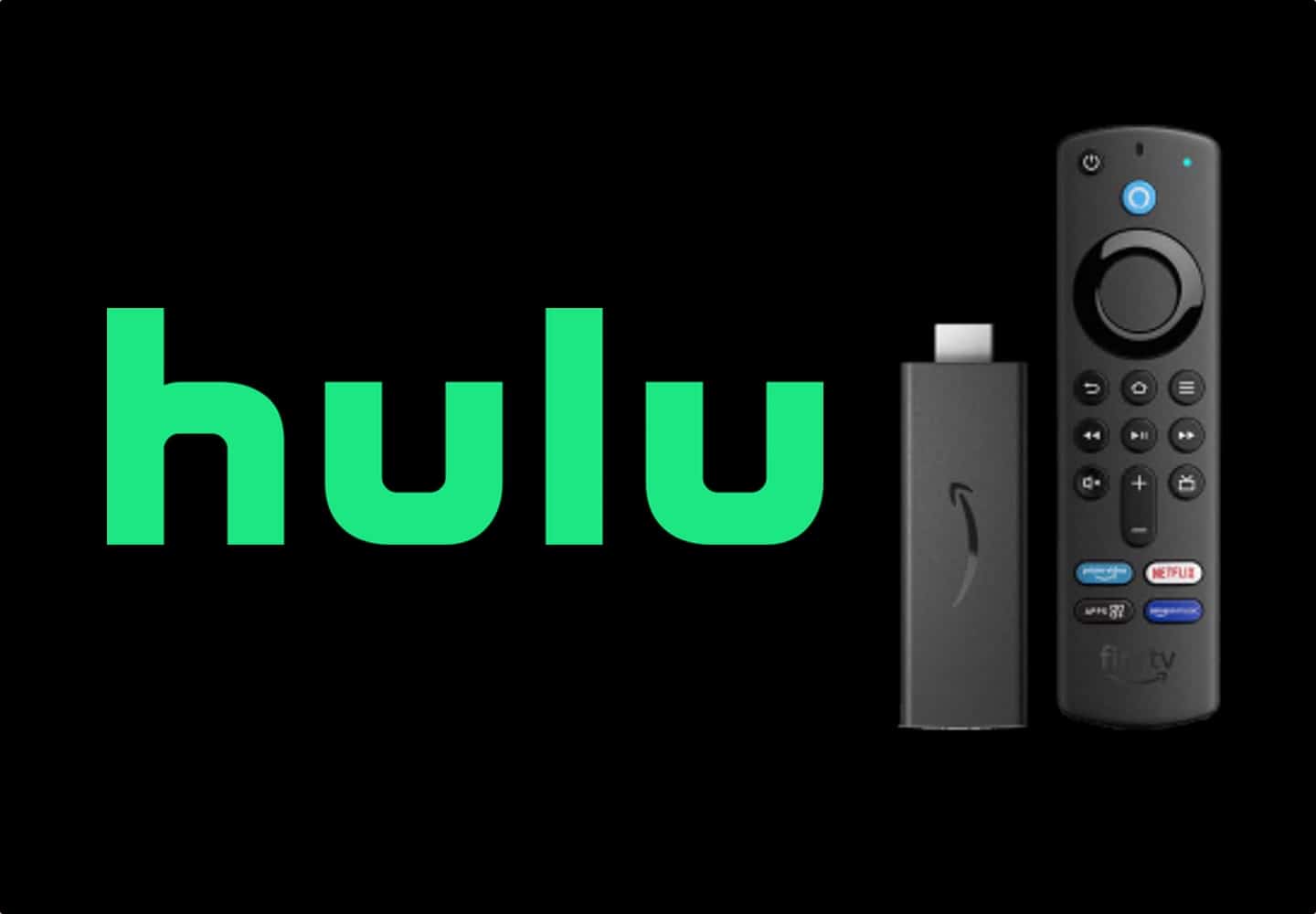 Watching Hulu live TV on Firestick is an excellent experience because you will find unlimited movies and on-demand shows. Hulu will always keep you entertained. Your whole family can enjoy the evenings well. The most recommended VPN would be Surf Shark, which provides multiple logins from the same account at affordable prYou are gettingee Also: Best Online Video Watching Apps
Hulu On Firestick TV: Two Methods 
Let us begin with the methods. So basically, you have two ways to watch Hulu live TV on Firestick.
Download the app or the APK for your Fire Stick.
Let us discuss both methods in detail now.
Method 1: Through The Firestick Amazon Store
To watch Hulu on Amazon Firestick,
Once it is downloaded, you have to open it. And if you are in a country outside the USA, it will show a restriction error. 

If no error is shown, you are good to go. You can skip the next step.

If you face the error, you can download any VPN of your choice from the app store and connect it to the US server.

Once you have completed the above, you must open the app again and start your streaming. Either using a free trial of 30 days or logging in and purchasing a pack. Enjoy binge-watching Hulu on a stick.
Method 2: From The Downloader App Or APK File
Go to the Home of Firestick and search for a downloader in it. When the results arrive, select the first one.  Then download your impact and open the app once you do it.
In the search box of the downloader app, type this URL. > install the app

Once you do this, return to the fire stick home page and choose the Hulu app. Then login or use the trial of 30 days as per your wish and binge-watch your favorite shows on Hulu Live TV on Amazon Firestick
You can also check the Top 7 Locast Alternatives Of 2023.
Hulu's Inventory
Hulu's inventory of all movie genres, vintage television shows, and new small-screen creations are all available immediately via the streaming stick. There's enough to watch, from independent horror films to big-budget action blockbusters.
Hulu TV, also known as Hulu + Live TV, is a subscription service with 60+ cable TV channels and the essential Hulu portfolio. It's essentially the ideal plan for hesitant cord-cutters, as it allows you to view many of the same channels without committing to a year's worth of service or paying installation and cancellation costs.
Pricing of Hulu
Hulu pricing can be perplexing because there are four basic packages and various add-ons to choose from. Hulu's essential monthly subscription is only $5.99. Hulu (No Ads) costs $11.99 per month, which means you'll be paying twice as much for watching your episodes without commercials. Hulu Live TV costs $64.99 or $70.99 per month if you don't want to see advertising.
If you don't need live TV, a $12.99-per-month bundle that includes Disney+, Hulu, and ESPN+ might be a better deal. If you enjoy the Hulu app, you may find that paying Hulu directly for premium channels is more convenient. That's because, rather than maintaining multiple apps, you'll be able to watch HBO or any other premium channel straight in the Hulu app.
Before you can begin streaming for the first time, you must answer a few questions, regardless of your chosen plan. This is mainly to check what kind of stuff you like to make recommendations, but it can be bypassed if you want to start streaming immediately. To receive access to local TV channels as a Hulu + Live TV customer, you must first set up a Home network.
You can only have one Home network at a time, but you can change it for free up to four times yearly. When you're not connected to your home network, you won't be able to stream TV stations to non-mobile devices. 
Scroll down to learn more about How To Watch Hulu On Fire Stick.
Other Interesting Facts
Including the Fire TV Stick 4K, Hulu is available for streaming on Firestick and Fire TV devices. Hulu Live is also included.
You may access Hulu via Apple TV, PS4, Xbox One, PC, Mac, Android, iOS, Samsung TV, and other devices. 
Hulu can be accessed using Amazon's Fire TV Stick reasonably straightforwardly. At the same time, some streaming services may restrict access to devices like the Fire TV Stick. Hulu ensures its app and services are accessible to all Fire TV Stick owners.
It merely takes minutes to download and sign up for Hulu.  The Fire TV Stick is plugged into an HDMI connection, and the power source is linked to a functional outlet.
See also: Ideal Video Sharing Apps For Content Creators in 2023
List of Devices that are Unanimous with Hulu + Live TV 
Here is the list of some of the popular devices that are compatible with streaming Hulu on- 
Amazon Echo 
Amazon Fire Stick 

Android TVs, Mobile phones, tablets

Google Chrome OS and Google Chromecast

After 4th Generation Apple devices

MacOS-10.9 and above 

Microsoft Windows 10 and Above 

Xbox 360, Xbox One

Xbox series S 

Xiaomi Mi box

PS4 and above 

Smart TVs from Sony, Samsung, etc. 
Best Shows or Movies to Watch on Hulu 
Here is the list of all-time favorite shows to watch on Hulu
Difficult people 

Justified

Mrs. America

Up here 

Tiny beautiful things

Lost 

Community

Atlanta

Harlots 

Dopesick 
What Features Can I Access with Hulu provide TV?
Hulu comes with a lot of features and services; let us look at a few of them- 
34 incorporated apps
Hulu offers you 34 apps that are compatible with the Smart TV.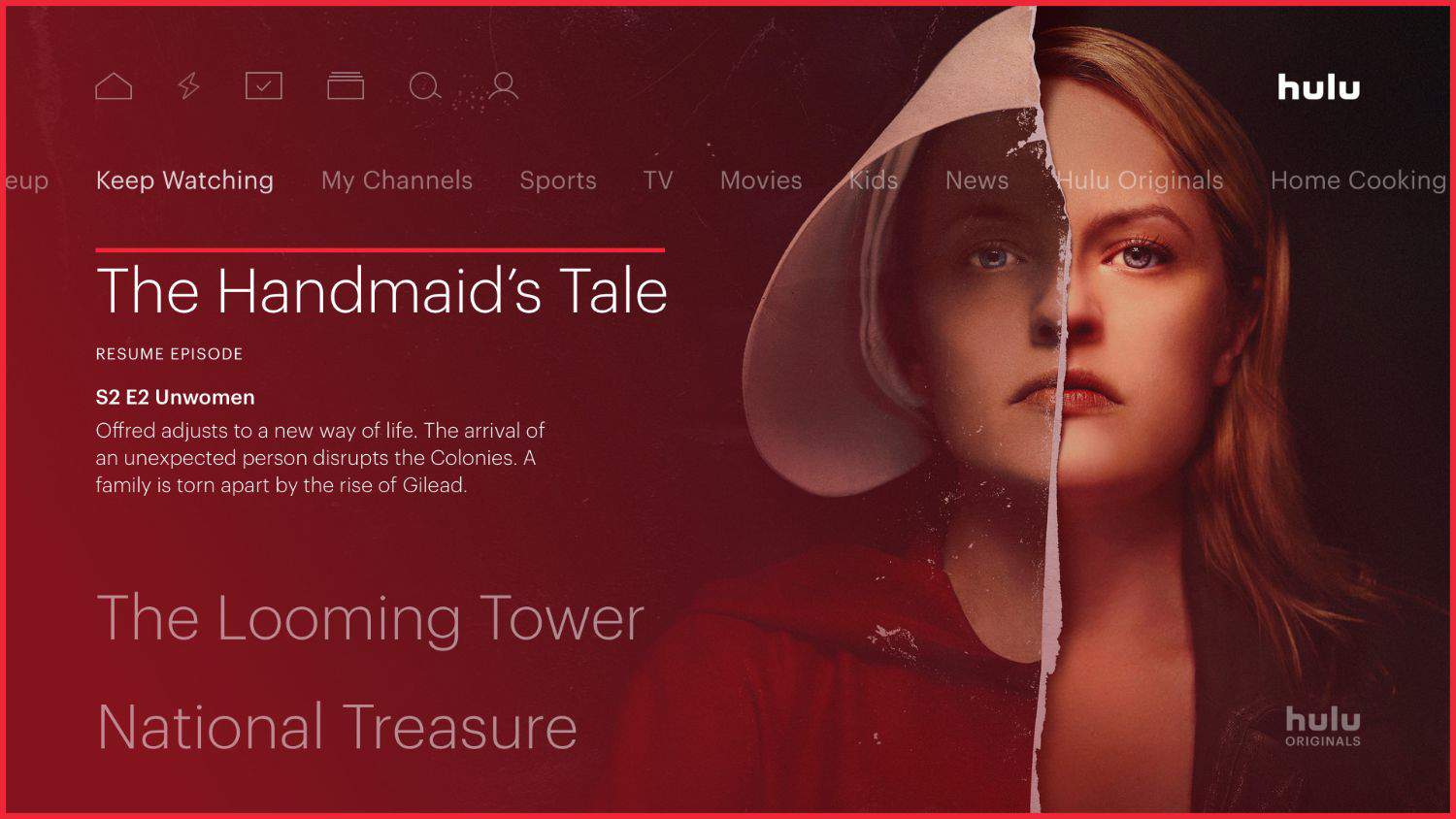 These apps offer a variety of content to watch, ranging from sports to news to historical shots. Apps like the A&E app, CNBC app, CBS Sports, FOX Now, Pop TV app, History app, Syfy Now, etc., are available with Hulu at no additional costs. 
2 screens can be viewed simultaneously 
You can play content on 2 screens simultaneously, even if you have subscribed to a basic plan. 
Unlimited DVR space
You can have unlimited DVR space to record your shows and enjoy watching them later without additional costs.
You can watch the recorded content at the desired speed, anytime, anywhere, and save the recorded content for up to 9 months.
Parental Controls 
It offers parental control settings to control the dissemination of content to the children. Firstly create a children's profile and enable the kid's mode to regulate the content.
Which three VPN servers suit the best for Hulu? 
VPN or Virtual Private Network is a conduit between the device and the internet. It shields you from prying eyes, meddling, and censorship.
Express VPN 
It's the best VPN to watch Hulu on Firestick. It offers service of 3000 plus servers in 94 countries and is built on a hard disk-free infrastructure.
Five accounts at the same time can be logged in using this VPN. It makes the streaming process easier for multiple streaming services. It's slightly more expensive than the competitors, but it is worth the amount spent. 
To know more about this VPN, click here.
Surfshark
It offers 3200 plus servers in 100 countries and is built on RAM-only servers.
There is no limit to the simultaneous connections; you can use as many devices as you want. It allows streaming geo-restricted services as well. 
Nord VPN 
It offers service of 5100 plus servers in more than 60 countries.
It has dual VPN encryption that ensures security and thus protects your device from intrusive ads and DNS leak protection.
Frequently Asked Questions ( FAQs) Section 
Does an amazon prime subscription include Hulu as well?
As both Hulu and amazon prime are market competitors, it does not come free with amazon prime. You can buy Hulu separately, but it will work on the amazon firestick without any external price.
How can I connect Hulu to my smart TV?
Open the Hulu app on your Smart TV and log in to the app from your home screen. Put your registered email address and password to log in to your profiles. Select your profile and start streaming.
Is Express VPN free to use?
There are some free trials available, but to access most of the facilities of the VPN, you need to pay a certain amount. You will get a 30-day refund if you do not like the outcome of the VPN.
Does Hulu require a VPN to work with?
Hulu works well with a VPN in geo-distant places but can work on smart TVs, phones, PCs, etc. You can download an app or log in through its official website.
Steps to download xfinity stream on firestick?
Here is the xfinity stream installation guide for firestick. Open the FireStick home screen and click the search option. Search for Xfinity and among the suggested results select Xfinity stream. Click on the icon and download.
Why is Xfinity stream not showing up on firestick?
If you can't find xfinity stream on Firestick Check your FireStick settings, whether it's updated to 4k Max, You can do so by going to the settings click on My fire Tv and then about. There can be an increase in the cache as well. Clear the same by going to settings then apps and then manage installed apps.
Conclusion
We hope this article was helpful to you in downloading Hulu on Firestick TV. Any of the two methods would work fine, and let us know which one worked for you. Leave your feedback in the comments section below so that we can bring more such content for you! 🙂
See also: How To Install 3rd Party Apps On LG Smart TV?
Olivia is TechiePlus's all in one Editor, covering everything from headphones to music streaming services. Based in TechiePlus's London offices, she's a popular music graduate who worked in the music industry before finding her calling in journalism. In her spare time Olivia likes gardening, painting, and hanging with her cat Ethel and golden retriever Dora.