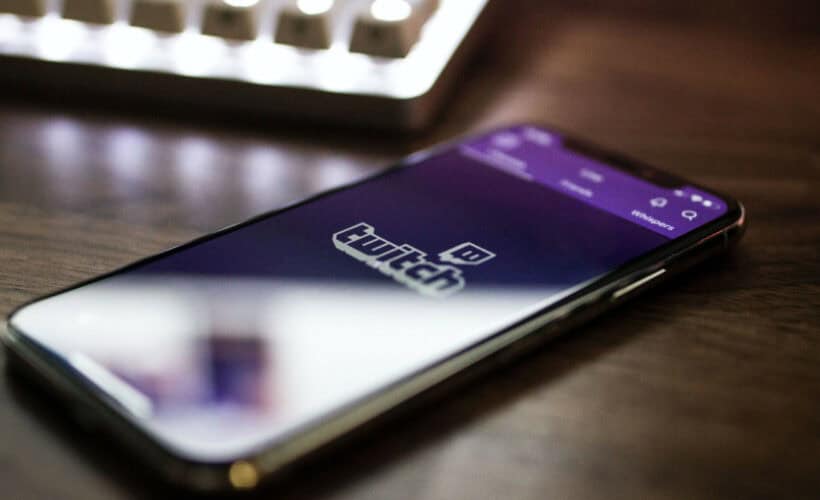 The pandemic has to be the primary reason for the increase in multiple social media platforms, especially when you are supposed to maintain social distance. How does one interact with others? A few applications have helped us get through the trying time; one of them is most common among gamers, namely, Discord and Twitch. So the question is, "Can you use Twitch Emotes on Discord?"
You can follow this to enable Twitch emoticons, navigate to the Server Settings and select Integrations. Then, choose Twitch and make sure to check the Allow Emoticons option.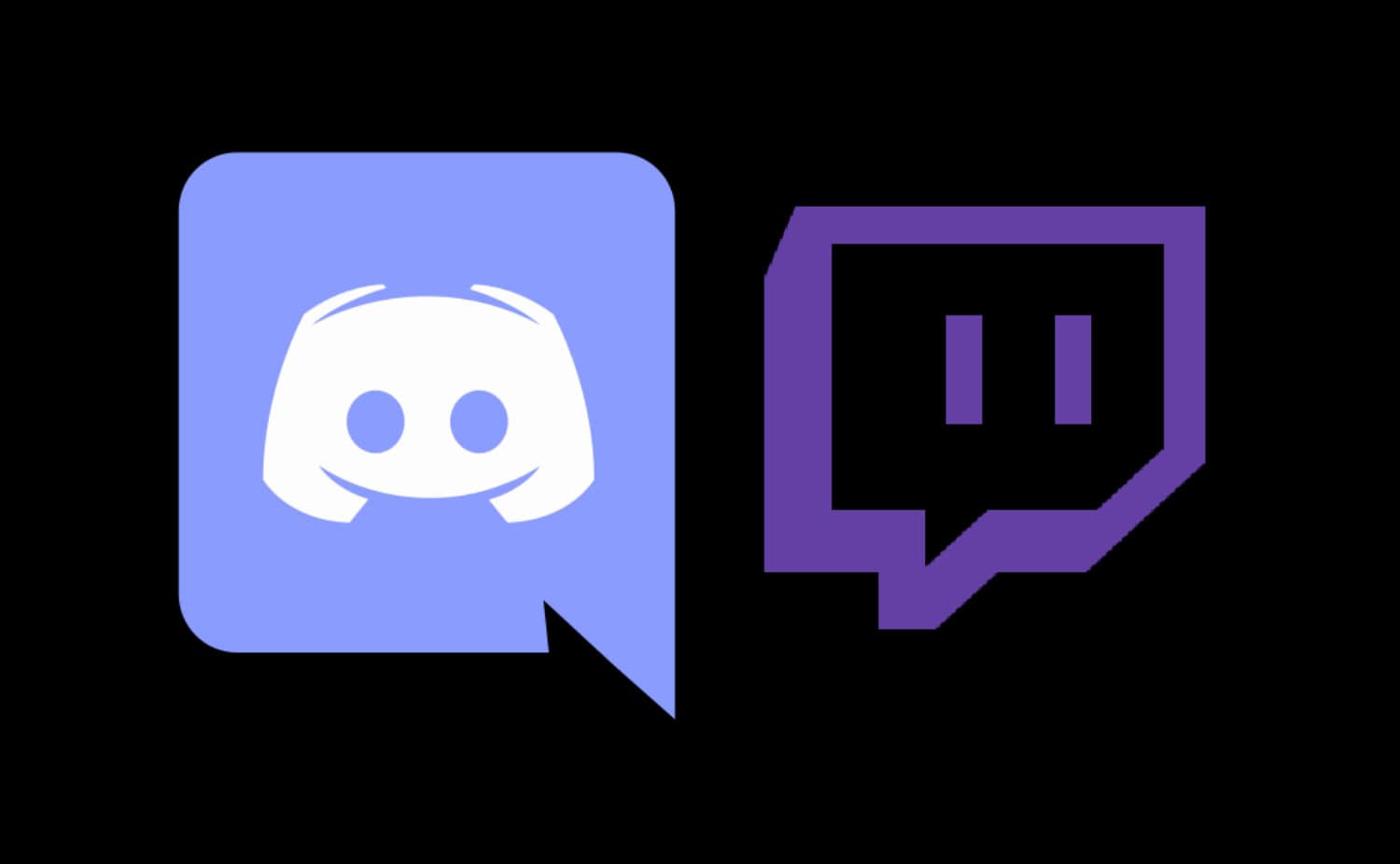 See also: Top 5 Voice Changer For Discord 2023
Gamers use Discord for messaging and communicating with each other to discuss their gameplay and make strategies. So if you are a gamer, here is how to use Twitch emotes on Discord. Do not forget to sync subscriber roles after syncing your Discord to your Twitch account. In the area shown, allow External Emotes on your Discord Server. Set your BTTV Integration and upload your wanted additional emotes into it. If the streamer has integrated their Discord server and given permission for Twitch emotes, you can use the emotes you prefer on their server. Twitch, widely known as a live-streaming platform, was launched in 2011. It is confirmed to be the most suitable platform, with 3.8 million talented streamers. Like YouTube, you can follow the streamer's channel to update their channel activities. In addition, an exclusive feature called "emotes" lets you shower your support on the streamer.
What are Emotes?
If you are thinking about what exactly 'Emotes,' we are here to clear your doubts. Emotes make conversations exciting and fun on Twitch. For instance, we use emoticons on our mobile phones to make it fun. Similar emoticons are used on streams. They are customizable and user-friendly to the extent to which the streamers can customize as per their wish.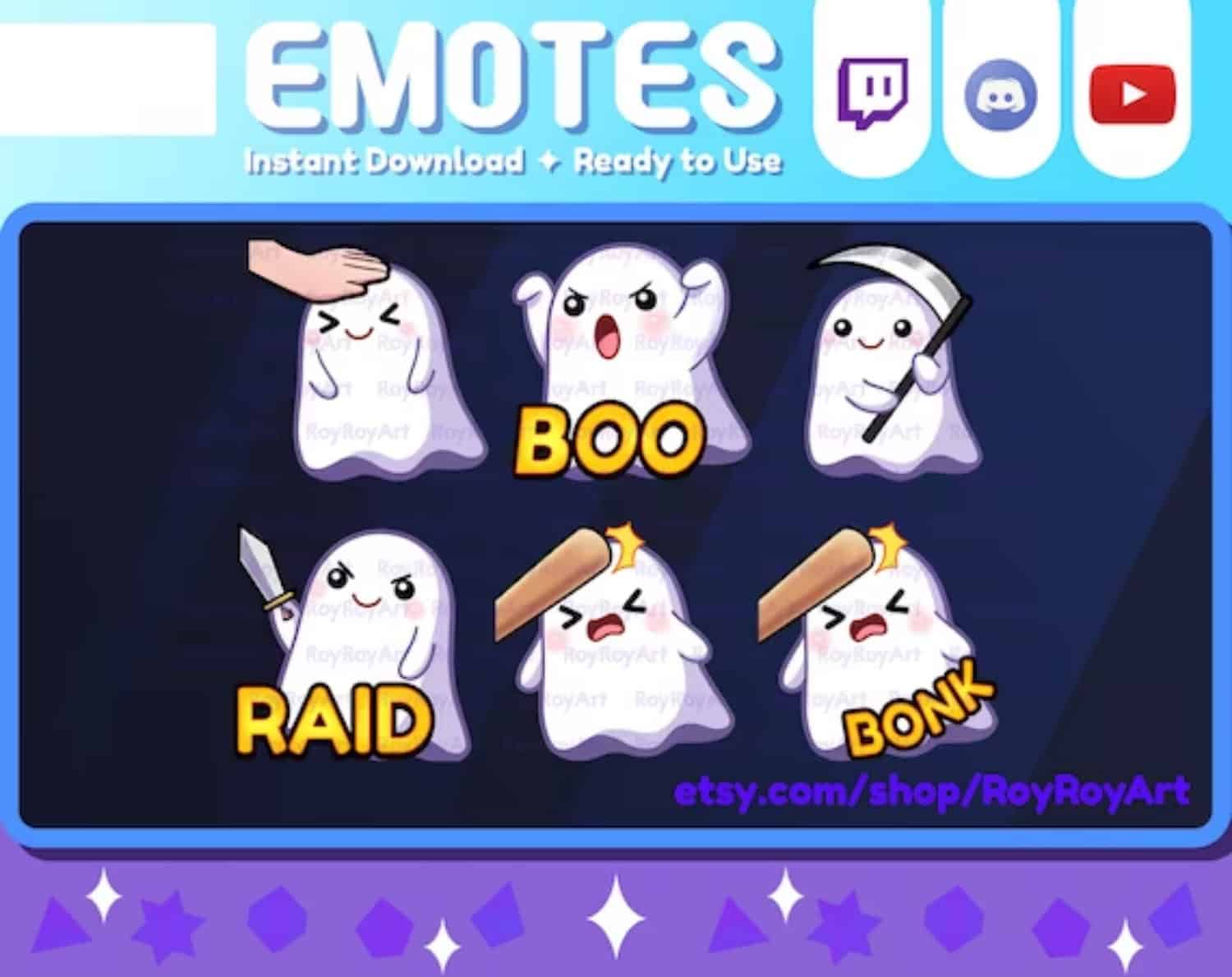 Streamers can use their logos and custom art as emotes to convey their things through fun yet engaging methods. To simplify things, gamers prefer to work on Twitch and Discord together to stay connected with their followers. With everything getting out of our hands in 2023, Discord was kind enough to introduce its most awaited feature of sharing emotes.
So now, how to add Twitch Emotes to Discord? It is super easy. All the Twitch will be easily accessible on Discord servers as well, with just a few steps. There are two methods:
Using DISCORD
Using BTTV
How Can You Use Twitch Emotes On Discord: Using Discord
To use emotes on discord servers, follow the simple steps given below
Log in to the Discord application on your desktop
Click on the " user settings" icon placed at the bottom next to your name
In the settings list, select connections from the left sidebar
Find and click on the 'Twitch' icon
The link will redirect you to the sign-in page of Twitch.
Enter all the required credentials to log in.
In case you've logged in already, the details asked on the screen should be pre-filled
 After you have gone through the details, click on 'Authorize.'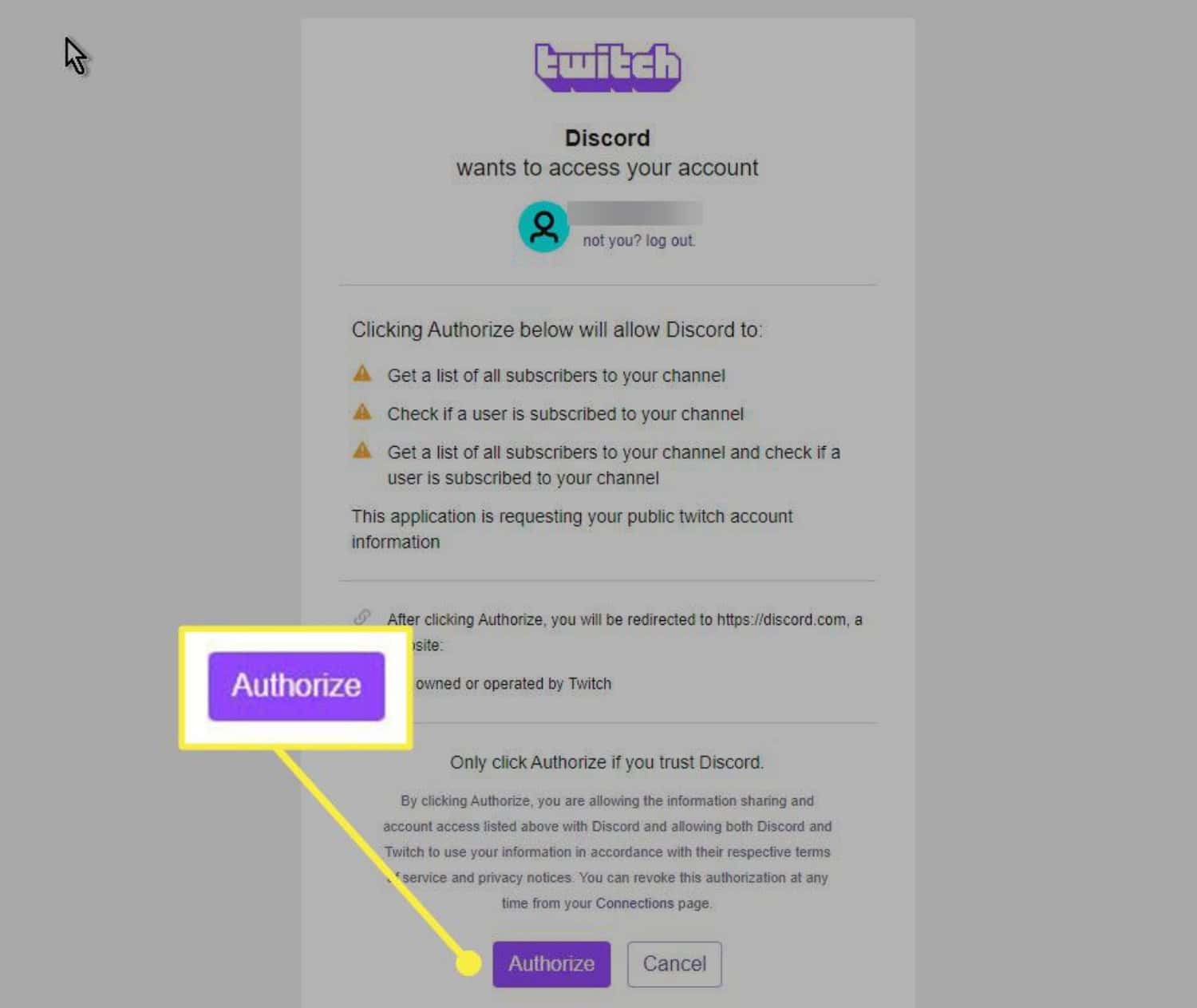 Now you can use emotes on the Discord server too.
Twitch Emotes On Discord: Using BTTV
If you find the first method tiresome, try using Better TTV to link Twitch Emotes for Discord link, with a few steps.
 Login to your BTTV account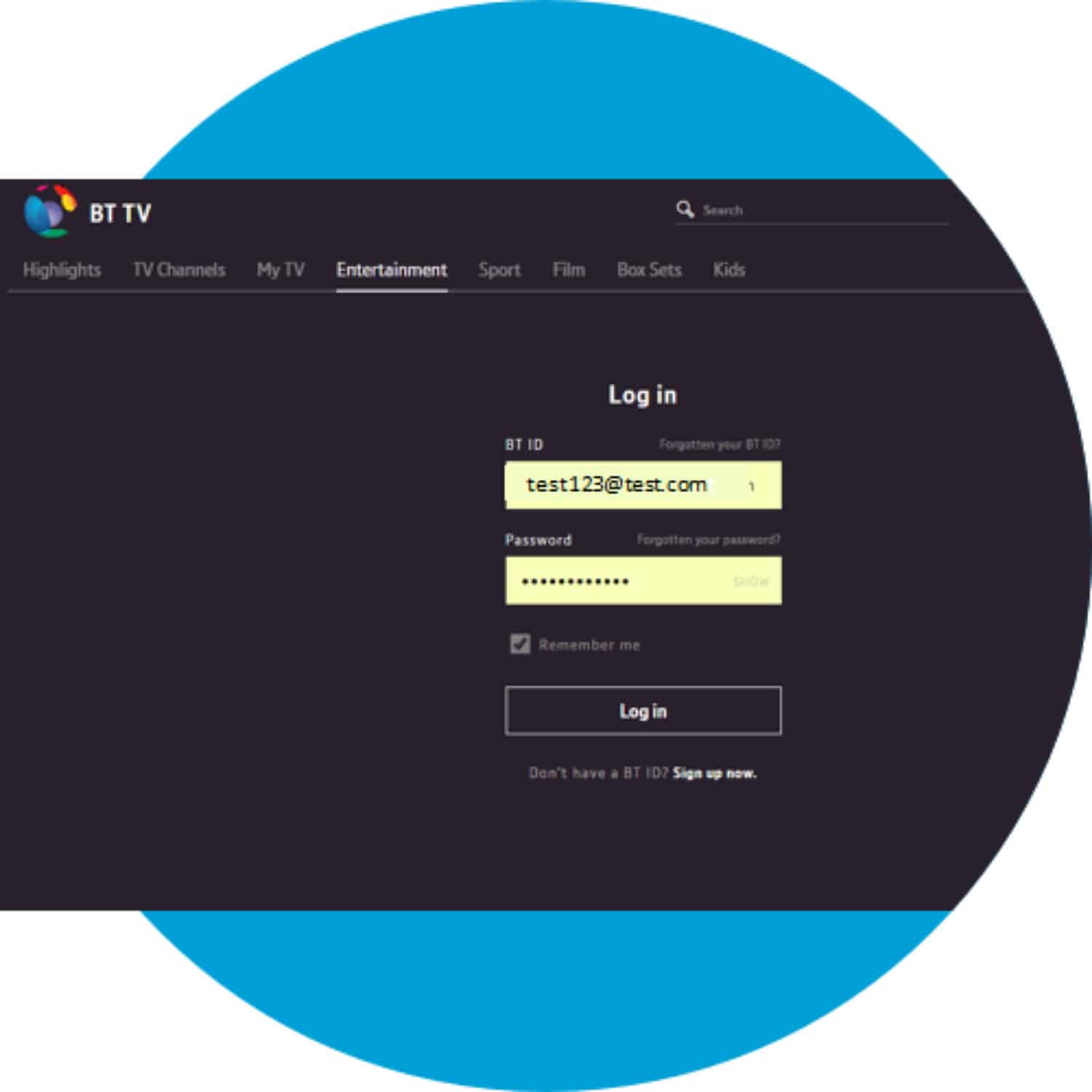 2. On the dashboard > Discord server
3.  Select Connect Discord server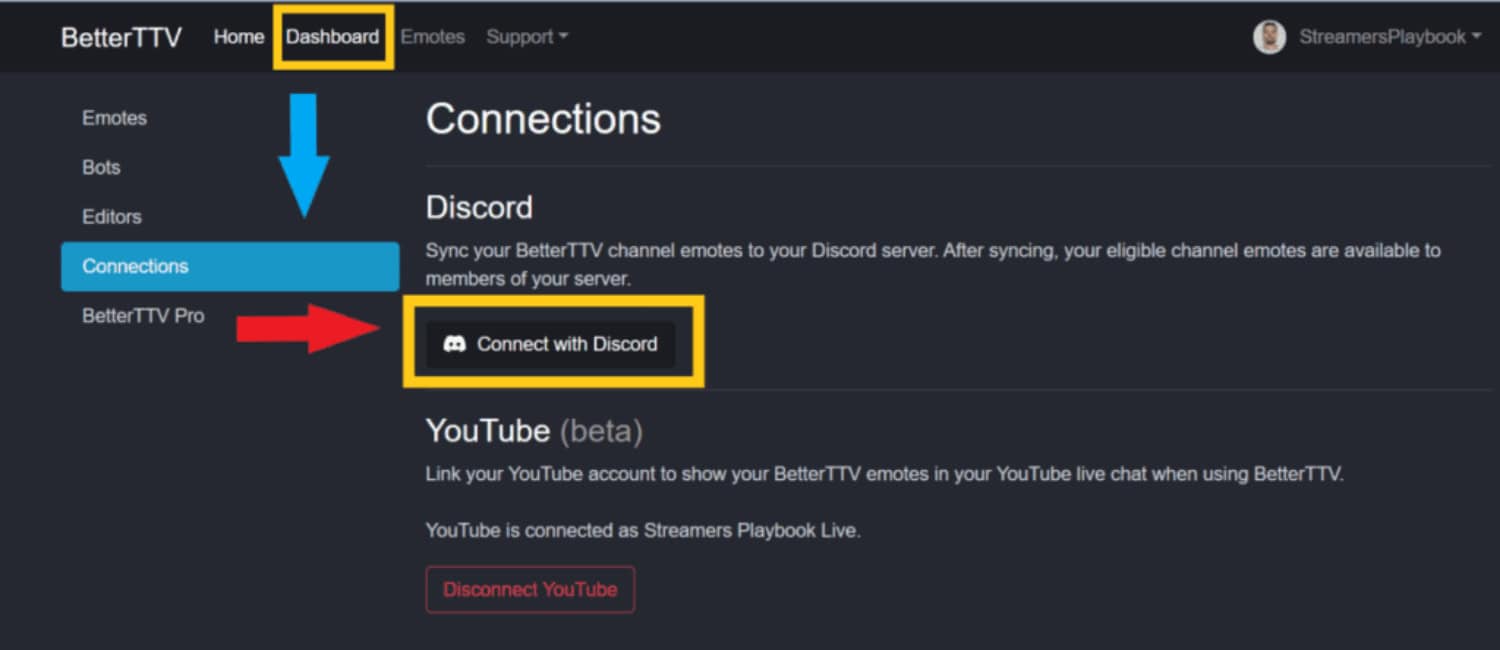 4. log in to your Discord account. On your screen, a drop-down menu will appear. Click on the downward arrow and select the server you want to sync.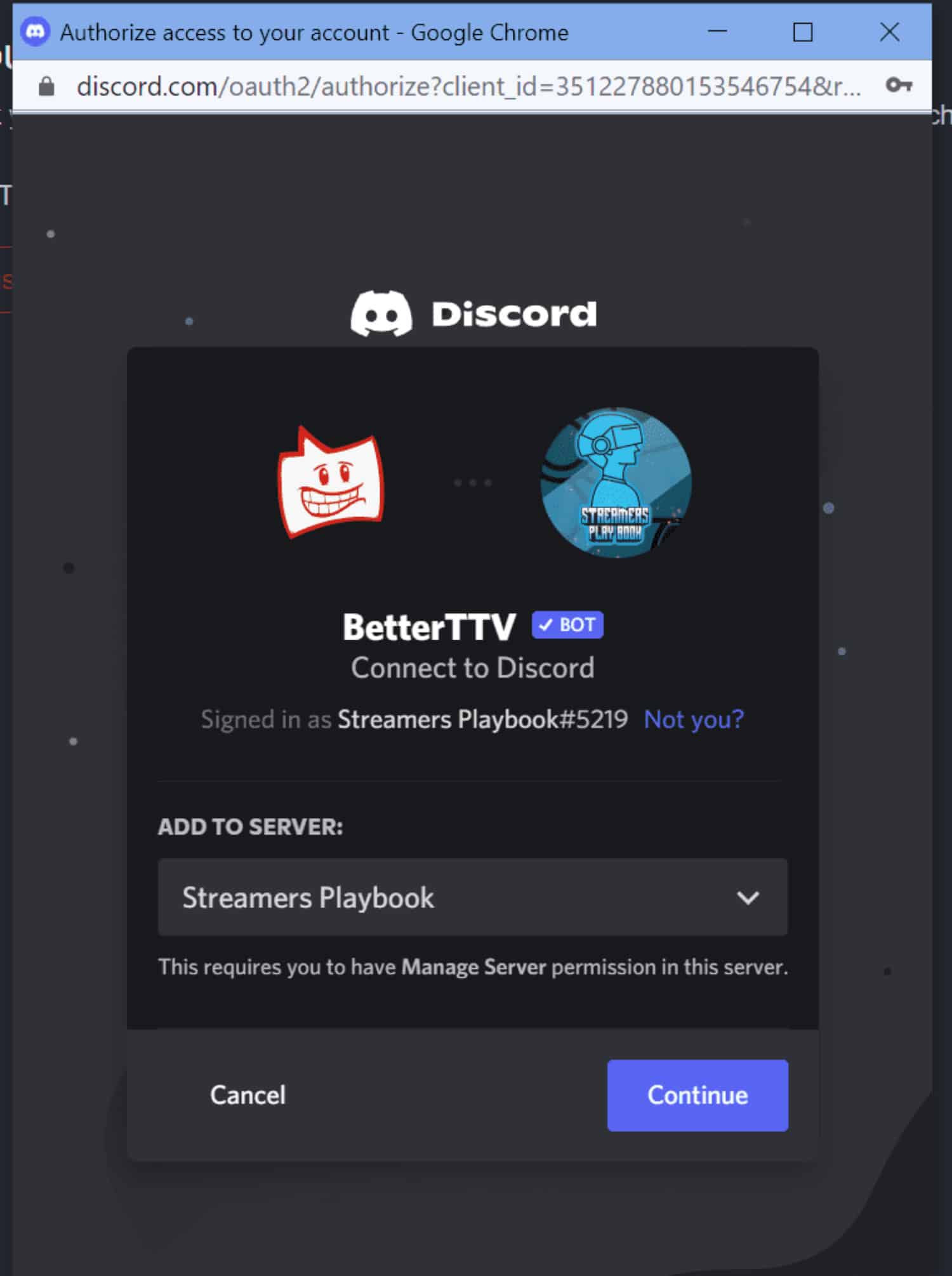 5. Click "Authorize," and you're done!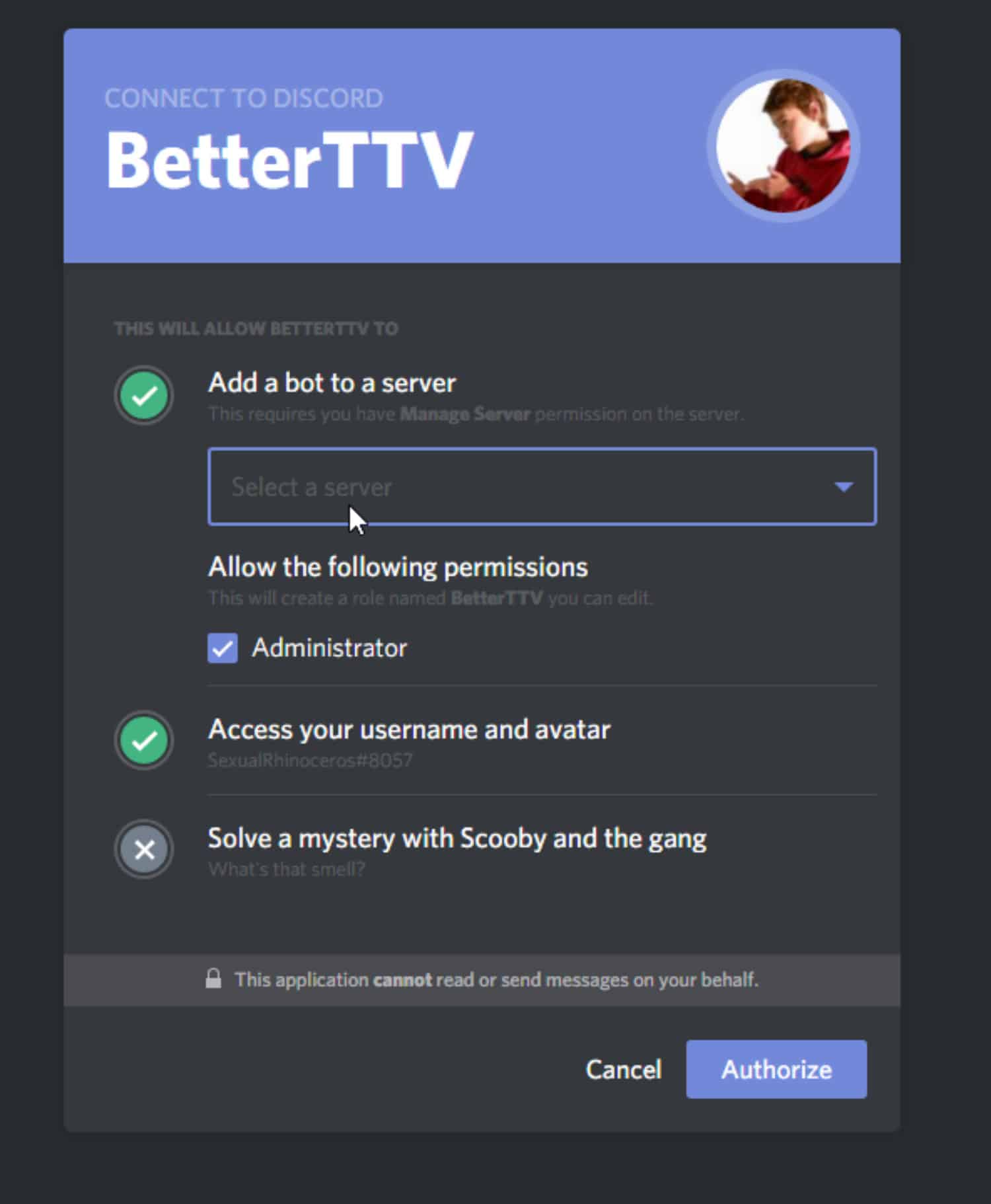 Streamers have been highly relieved after the new feature came to live, according to which the subscribers of Twitch will be directly subscribed to their Discord server after integration as well.
Integrating Emotes In Discord Server
After you have completed the process of linking your server to Twitch, click on the "server setting" feature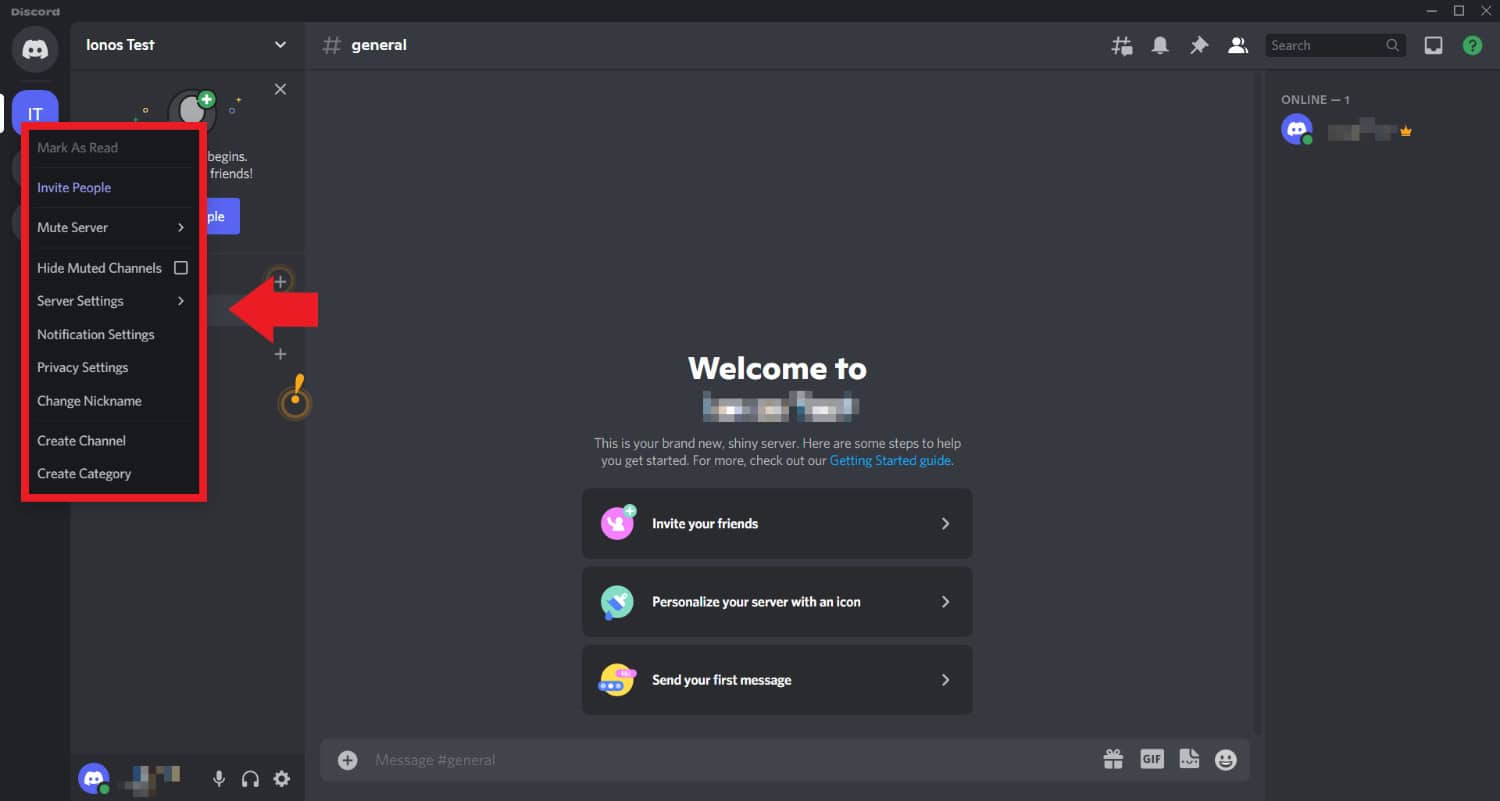 2. Select the Integrations menu, then go to the 'Twitch' option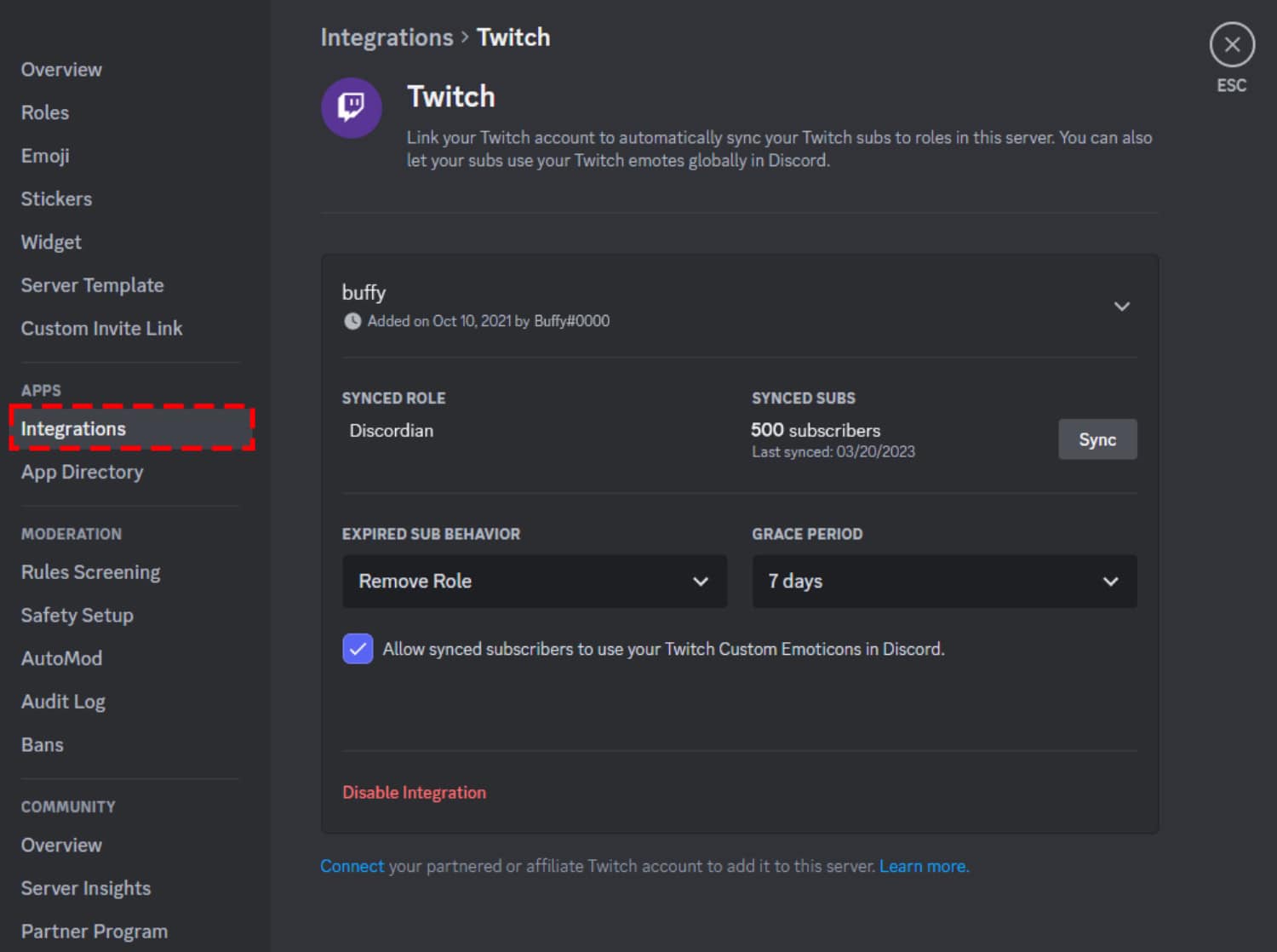 3. Note that the check box next to "Allow External emojis" should be ticked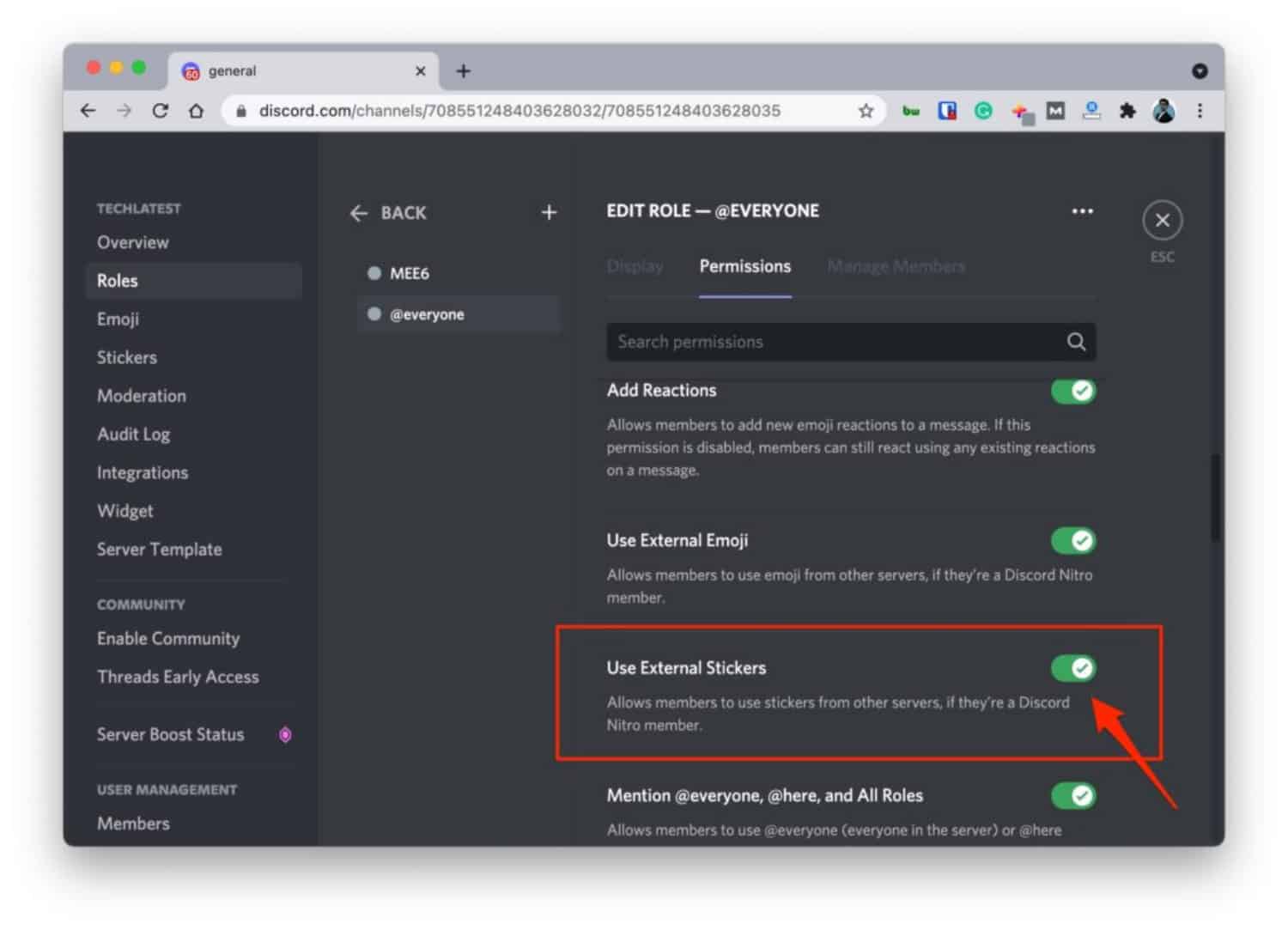 4. Click on the box to ensure the connection of your Twitch channel with the server.
Your subscribers can now enjoy and use Twitch emotes in Discord.
If you are a viewer, you can use the emotes of your favorite streamer once the streamer has integrated the server and the stream (make sure to subscribe to their Twitch channel). Some streamers may provide custom emotes to a few members who present a small donation and subscribe to their channel.
How To Add Emotes To A Twitch Channel?
The process of customizing emotes is often confusing to the users. You should upgrade the account to a Partner channel to add emotes on your Twitch channel. We are all used to adding stickers on WhatsApp. Creating 'emotes' is as simple as making a sticker, using small image cut-outs or photo editing applications.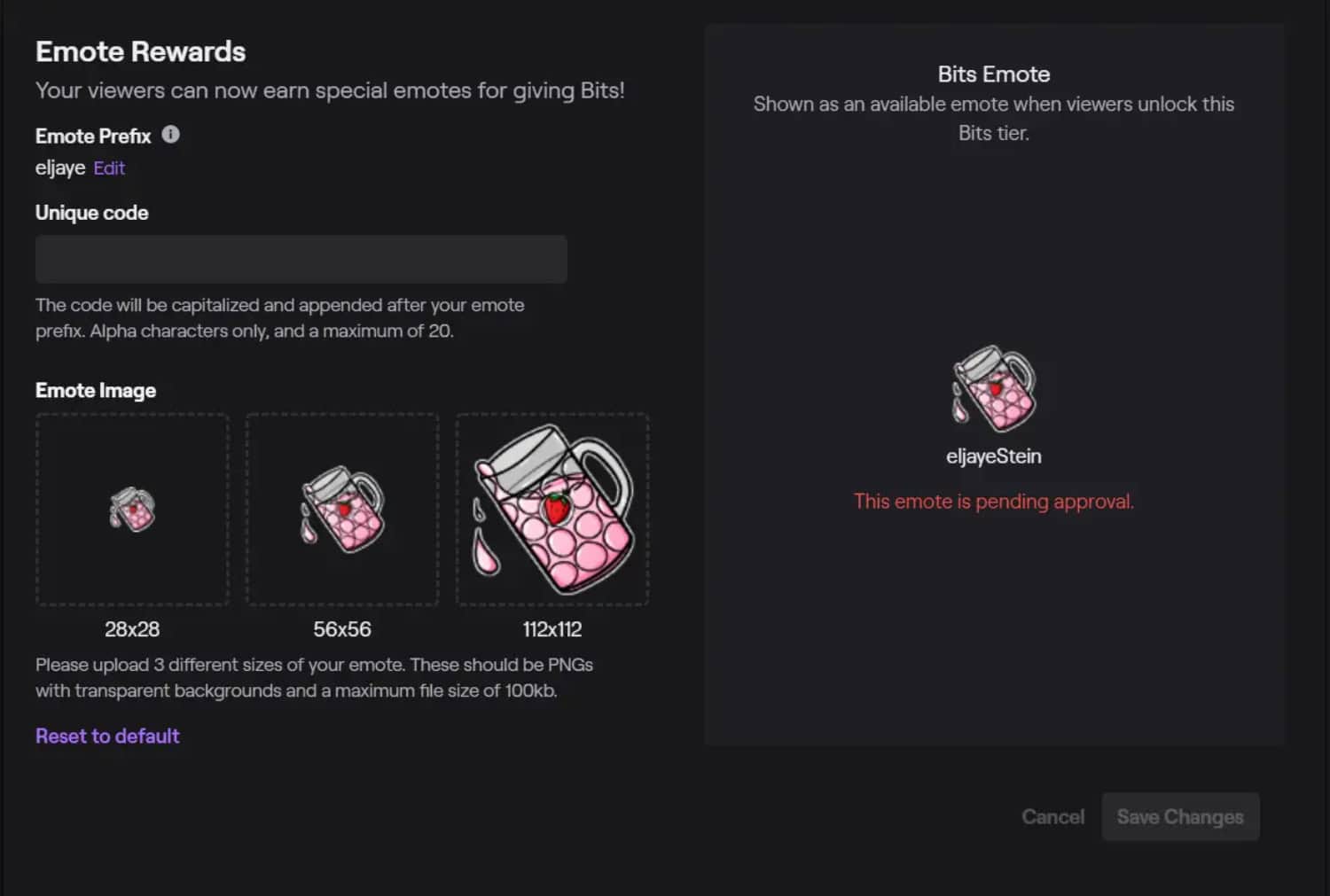 Many streamers believe in outsourcing this work.
See Also: How to add bots to discord server on a mobile
Do You Know?
So where to get emotes after knowing how to use Twitch Emotes on Discord? You can find emotes for your Twitch channel in less than a week! Here are a few places where you can get them too.
Fiverr: For original custom emotes, find yourself a designer on Fiverr (an online freelancer website). You can hire any designer or artist to formulate your authentic emotes.
Own 3D emotes: A team of gamers and streamers provide their best services with an array of subscriber emotes, stream overlayers, banners, and pre-made emotes (which might be used by other streamers).
FAQs
Why Is Twitch Emotes Not Showing Up In Discord?
If you are facing issues with Twitch global emotes or sub emotes not working, you can take a few troubleshooting steps to resolve the problem. Try pressing CTRL + F5, which fixes the issue and enables you to view and use your Twitch emotes without further problems.
What Is The Twitch Emote Extension?
Global Twitch Emotes is an easy-to-use extension that scans the web pages you visit to replace all Twitch. Tv emote phrases with their corresponding icons. It works seamlessly with Kappa, global, subscriber, BetterTTV, and FrankerFaceZ emotes, making them available wherever you go on the web.
How Do You See Emotes On Discord?
To access your custom emojis on the mobile app, go to your server and click on the three dots in the top right corner. Select Settings and then Emoji from there to view all tDiscordom emojis you have added.
How do I convert Twitch emotes to Discord?
Download Twitch emotes as .png or .gif files, or take screenshots. Go to your Discord server settings, click 'emojis,' and upload the emotes by selecting 'upload emoji' and searching for the file. Click 'upload' to add them to your server.
Conclusion
Twitch is available for free, and by using the paid version, one can access more robust streaming and storage features. The gaming industry is setting new standards for streamers who are just beginners, and optimizing the most out of the live streaming platforDiscordalways keep you one step ahead.
So this is how you can use Twitch emotes on Discord. Let us know if this guide on "How to use Twitch emotes on Discord" was helpful to you. To learn about Twitch chat tricks, read this article. Give us your valuable feedback so we can improve and bring you more such content. See you next time. Till then, keep using Twitch Emotes in Discord. Happy Gaming!
See also: "Discord Mic Not Working "Top 6 Fixes For This Error.
Introducing TechiePlus's all-in-one Editor, Olivia, based in London. From headphones to music streaming, she's got you covered.