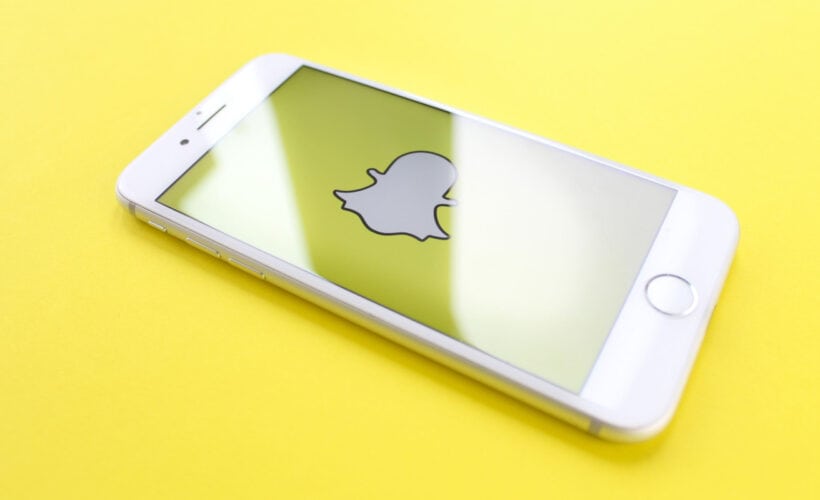 Most likely, you already adore Snapchat for its fantastic features and filters. It gets better now that Shazam is available on Snapchat. You may use Shazam to find out what songs are playing nearby or on Snapchat. The most accessible and practical component is that Shazam is connected with Snapchat. Many ask a query about how to shazam on Snapchat. If you've never used Shazam with Snapchat, this tutorial will walk you through the process step-by-step. Additionally, we'll go through how to update a Shazam photo and examine your Shazam history to see all of the songs you've Shazam on Snapchat.
Wondering how can you Shazam a song from someone's Snapchat story? Don't worry; we got ya! As soon as you tap on the story in which the song is present and click on shazam option to get information about that song.
We'll tell you how to Shazam on Snapchat. With the help of a built-in Shazam, Snapchat users may recognize a song that is now playing in their surroundings, add it to their library, check the lyrics, and share it with friends.  Continue reading to learn how to Shazam on Snapchat.
See Also: Is Snapchat Location Accurate? Everything You Need To Know
About Shazam
With more than 20 million Shazams every day, Shazam is the most used service for locating music playing nearby. Over one billion downloads of the standalone app are evidence of its supremacy in the music discovery market. 
Apple purchased it in 2018 and is now a part of its service offering, but it is still available as a standalone application across many platforms. In addition to the standalone application, Shazam is a part of many other third-party programs and tools, such as Snapchat. If your Snapchat keeps logging you out, Click Here.
Shazam On Snapchat
With the help of a built-in Shazam, Snapchat users may recognize a song that is now playing in their surroundings, add this to their library, check the lyrics, & watch it with friends. The function has been included in the app for a while, but new upgrades have made it trickier. 
There is more information for the app to find than music because Snapchat can now use the camera to examine a user's surroundings & present pertinent material. The software can view the environment around the camera and display proper objects, lenses, and audio. Because of this, Snapchat might not find a song on the first try, but it is simple to ensure the app has the best chance to see pieces every time.
Snap Inc., which owns and runs the Snapchat platform, aspires to be a more all-encompassing business outside the social media platform. As a rapid means to exchange pictures and videos, Snapchat is immensely popular among teenagers and young adults. But its appeal tends to wane outside that age group. It also allows you to exchange messages and create Snapchat Groups.
The company is seeking to position itself to a broader audience to appeal. It has experimented with camera-equipped eyewear and produced a recording drone in addition to adding a "Director Mode" to assist users in creating better videos. 
There are additional advantages to using Snapchat outside these camera-based functions, such as the ability to Shazam songs directly from the app.
See Also: Snapchat failed to send to one person
How To Shazam On Snapchat
We have answered the query on how to shazam on Snapchat. Shazam is an app that can listen to any tunes playing in the background or on the target app. After listening to a track, it learns about it, such as the song's title and the artist's name. It occasionally downloads the whole piece. 
Shazam should be a standard feature on any updated Snapchat if you want to learn more about the music being played on Snapchat or all around you; how to shazam on Snapchat to identify the track. On Snapchat, Shazam comes preinstalled; you don't need to download an app. Just log in with your username and password. You can follow the instructions below.
See Also: Tips On How To Tell If Someone Deleted You On Snapchat
How To List Every Song By Shazam
After Shazam-ing a song, why not browse through your previous Shazams? For this, follow these steps: 
You'll see a menu. Click "Shazam" under the "My Account" section by scrolling down. You'll get a list of every single song you've Shazamed previously.
Any song from the list can be tapped for further information.
See Also: How to tell if someone deleted you on Snapchat
It shows that you want to share a fantastic track when you find it. You may spread it; Even better, you can edit before sharing. Before sharing a Shazam snap, make the necessary edits.
Your creativity is essential here, and you can change the snap however you like by using bitmoji, text, or filters.
You can share the photo with your pals after everything is ready.
The Snapchat app may display similar filters & lenses based just on the user's surroundings if it cannot recognize music on the first try. Leaving the 'Scan Results' page open may help the program find the track automatically and ensure it does so. If not, selecting "Discover a song" at the bottom of both the tab will direct the program to explicitly search for audio, giving it the best chance of success. 
Snapchat's capability is most appropriate for Android users because Shazam is integrated with various Apple products and services. Users of Snapchat can access the music discovery feature within the well-known social media app without downloading Shazam for Android, and it's one of the best choices for Content Creators.
See also: Snapchat Is Stuck On Sending: X Ways To Fix
Frequently Asked Questions
Does Snapchat still have shazam?
Open the camera screen on Snapchat, then long-press anywhere on the screen to Shazam. Shazam will listen to any music, identify it, and provide information on the found track. The Shazam tool is included with every Snapchat account, whether an iPhone or an Android.
How do I upload music from Shazamed On Snapchat?
You may send a Snapchat snap with a preview of every Shazamed song. Before sharing the photo with your Snapchat pals, open the lists of Shazamed songs, make any necessary edits, and then share the snap.
Can I describe a song from someone's story using Shazam?
Unluckily, you cannot. This feature isn't available 'at this time,' according to Shazam, who acknowledged this in a piece about Shazam and Snapchat.
How to send Shazam-ed Snapchat music?
Shazam the desired music first. Any Shazam-ed song can be instantly sent to other users. Your Snapchat screen should have three vertical dots in the upper right corner. If you tap it, you'll have the choice to send something.
Conclusion
Even better, you can edit the Snapchat snap of the Shazamed music and share it with others. This article shows you how to use Shazam on Snapchat and Shazam Snapchat.
To draw and keep users, Snapchat constantly improves the user experience. Shazam integration on Snapchat is one of them. This new feature is fantastic for everyone who enjoys Snapchat because it makes it simple to recognize the music playing within the app or in the background processes.
Meet Carrie-Ann Skinner, our Apps & Games Editor with over 2 decades of experience in online and print journalism, specializing in all things tech.