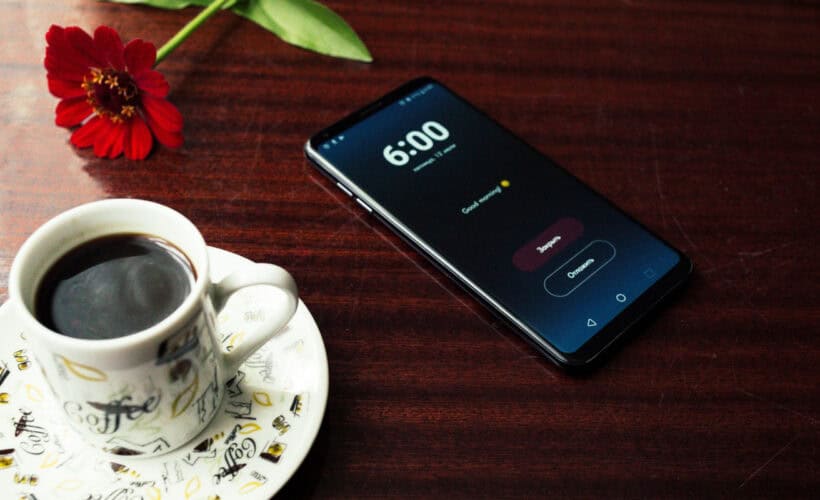 Hey there! Have you been wondering how to set songs as alarms? Well, go no further; this article is here to help you.
To modify the alarm sound on your Android device
Access the Clock app, select Alarm.
Tap on the current alarm sound.
Add a new alarm sound by navigating to a downloaded song on your Android device.
Set the time for the alarm to ring.
Click on "OK" to save.
Reading this article till the end will help you learn all the given methods without difficulty or confusion. You must read, learn and then practice the tips to achieve your goals. Also, remember to read the FAQ section, as this would help clear the doubts off your mind. Also, click here for the top 5 effective iPhone projector apps.
See Also: How To Transfer Contacts From Android To IPhone [5 Quick Ways]
How To Set Songs As Alarm Using MP3 With A Standard Android Clock 
Unbelievably, your Android device's standard clock has excellent functionality. With only a few touches, you can know how to set songs as alarms, and you may change the song that plays without going through your settings.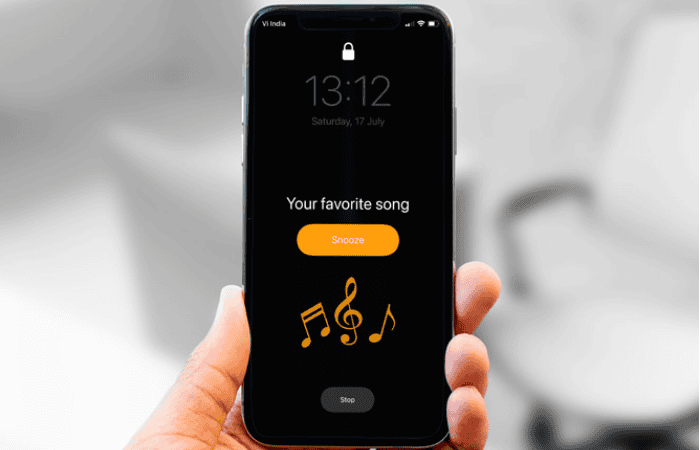 Know how to put music as your alarm on Android by following the steps below:
Launch Your Preferred Clock App
The clock is conveniently located in your app drawer.
Look for it under C if it is not already shown on your home screen.
Set A Fresh Alarm
Please ensure you have selected the alarm clock icon to view the alarm screen and not simply the time. After that, depending on your Android version, you may add a new alarm by clicking the red + at the bottom.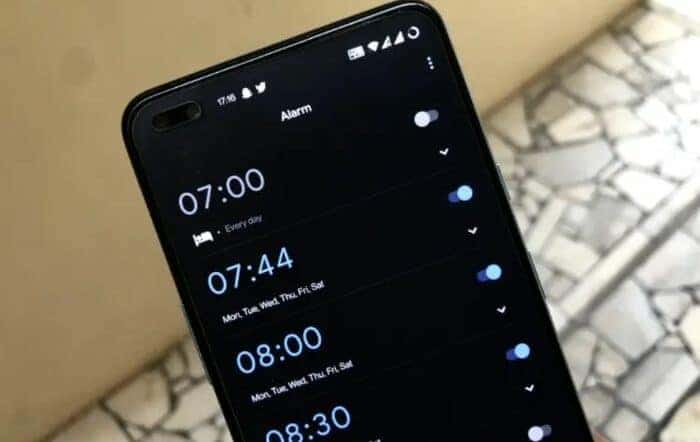 Once you have selected the time you like, confirm the time and carefully review the new alarm you have set. You may view the ringtone part in the information below. The alarm tone is by default, but because that's not what we want, you may alter it by tapping it. 
Choose A Ringtone
Choose the MP3 you added previously from the several preset tunes that should be available here.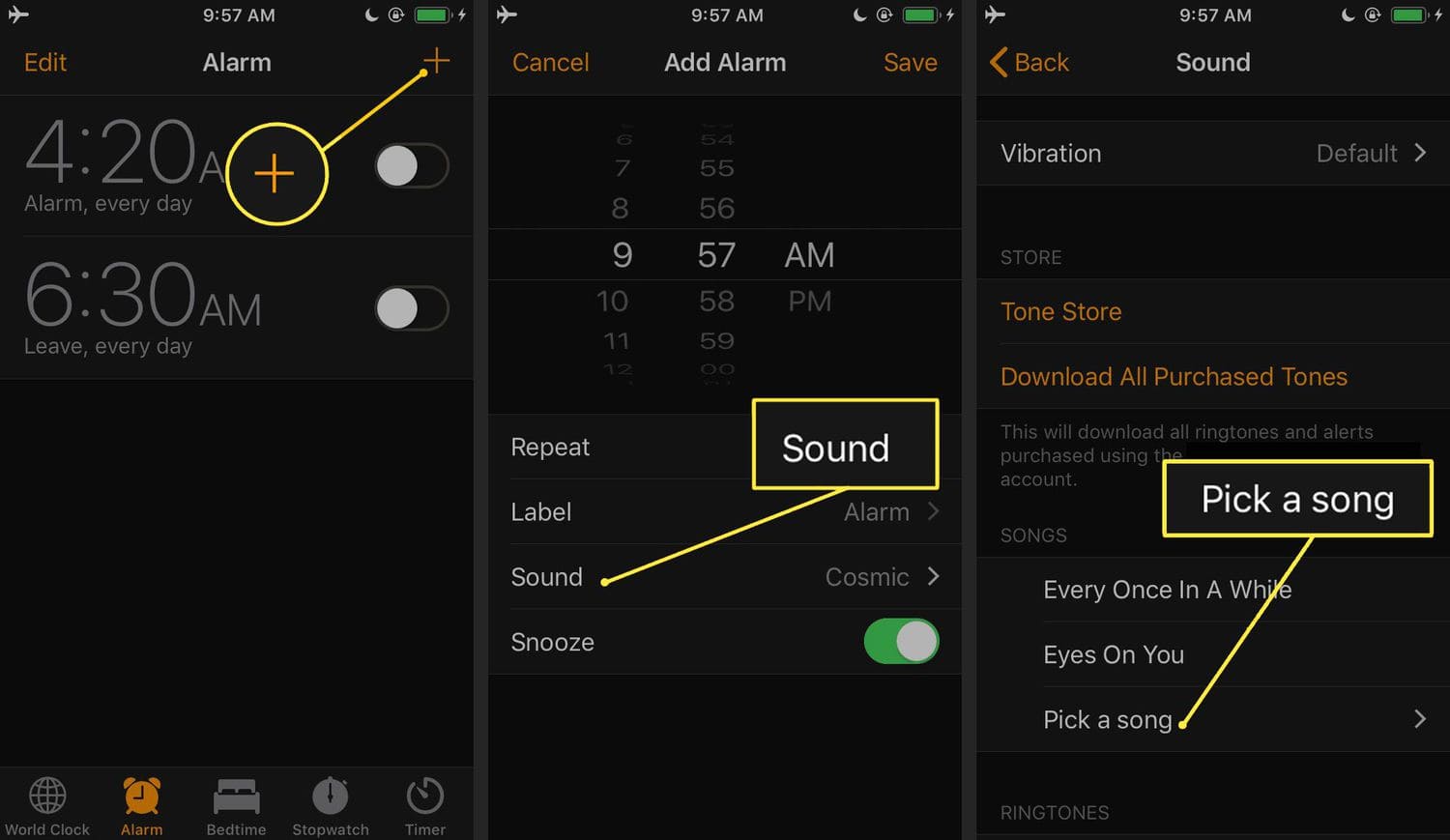 After tapping, click OK to indicate that you want that music to start playing when your alarm goes off.
How To Set Songs As Alarms Utilizing Third-Party Apps
Many additional apps in the Google Play Store allow you to utilize your music if the standard Android alarm clock isn't your thing. If we had to choose only one from third-party apps, we would choose Google Clock.
With the help of this fantastic software, users can set their Android smartphones' alarms to music from Spotify and YouTube. You may download the Spotify app if you don't already have it by tapping the Google Play button below.
Here are some quick and simple instructions to set songs as alarms through your favorite Spotify.
Set a new alarm. Make your alarm unique. When you click the Add Alarm button, you'll see a bell symbol, and you use using underneath the Repeat option. You can alter the tune when the alarm goes off by choosing this.
You may select songs and playlists to use as alarm clock music by clicking the Spotify tab. You may look for specific songs to utilize if you have a premium Spotify account.
Establish A Radio Alarm
What if you want your favorite music to play automatically now that you know how to set it as an alarm? Even though it's tempting to listen to the same song for days, you might want to change it at some point.
There are radio alarm applications that choose music streams to play rather than simply one song or tone to satisfy this craving. You could discover a new song you love if you utilize one of these.
Get a Third-Party App. Then, create a new alarm and set it to your favorite song. To access the alarm screen, tap the clock icon at the bottom of the display. An alarm is already set for testing, but you can always create your own. Scroll down to choose a music stream after tapping the alarm or your new one.
Choose Ringtones and choose your preferred song alarm.
If you wish to use a stream instead of an MP3, you may do so while still having access to over 500 distinct options. To have them play as your alarm, you may select up to two (one for your primary stream and another for a backup in case the primary stream isn't working).
Although Wi-Fi is the preferred method for streaming music, using your data connection occasionally is OK.
Download: Alarmy – The Wake up Solution
Set An IPhone Alarm To A Song Using MP3 Files
You may utilize the "Garageband" program to turn an MP3 of the music you want to use as your alarm melody into a ringtone in answer to your how-to-set songs as an alarm. The iPhone version of this software has no cost. Here's how to use Garageband to convert an MP3 file into a ringtone and to know how to set songs as alarms:
The drummer track timeline will be shown. To bring up the menu, double-tap it, then select Delete. Timeline View will appear when you tap the third icon from the left. Next, select the audio loop import icon, the second option from the right.
After that, the Browse Things from the Files app option will be available at the bottom of the screen after selecting Files from the loops menu.
After import, trim the file to a 30-second length. This step is crucial because your iPhone won't accept lengthier music as ringtones. Export the new file, name it, and share the project as a ringtone.

Read this article on how to convert video to mp3 on iPhone.
FAQs
Is there an app that plays music as an alarm?
Spotify will now provide the ideal music to start your day, whether you want to snooze or need a boost of energy. Instead of the usual alarm clock tones, you can quickly wake up to a Spotify playlist of your favorite tunes.
Can an iPhone alarm be set to a Spotify song?
On your iPhone or iPad, open the Music Alarm Clock for Spotify+ app. 2) Open the settings by logging in with your Spotify account and tapping anywhere on the screen. 3) To add a new alarm, choose Alarms and press the Add button. 4) Choose an alarm sound and set your alarm for a specific time.
Can my iPhone serve as a music alarm clock?
You may pick a song, playlist, or radio station to wake you up if you have Apple Music. Reminder: Siri-enabled gadgets can only play tones for alarms; they cannot play media. Touch and hold a HomePod in the Home app on your iOS or iPad device. To set the alarm, touch a New or an existing alarm.
Why isn't my iPhone alarm working? Can I choose a song?
You should try the following procedures to play music from Apple Music as your alarm tone: On your smartphone, go to Settings > Music and disable Dolby Atmos audio. Make sure the song is also downloaded to your music collection after that.
See Also: The 7 Best Music Player For Mac In 2023
Conclusion
In conclusion, you've received enough information about the various techniques of how to set songs as alarms. You'll be able to learn how to make a custom alarm sound and also how to make your alarm a song. Above all, all methods have been explained in detail and must be followed similarly. Just go through the steps one at a time, and you'll get done with your customized alarm in just a few clicks. 
See Also: Top 5 Websites For Downloading Free Ringtones For IPhone
Meet Carrie-Ann Skinner, our Apps & Games Editor with over 2 decades of experience in online and print journalism, specializing in all things tech.