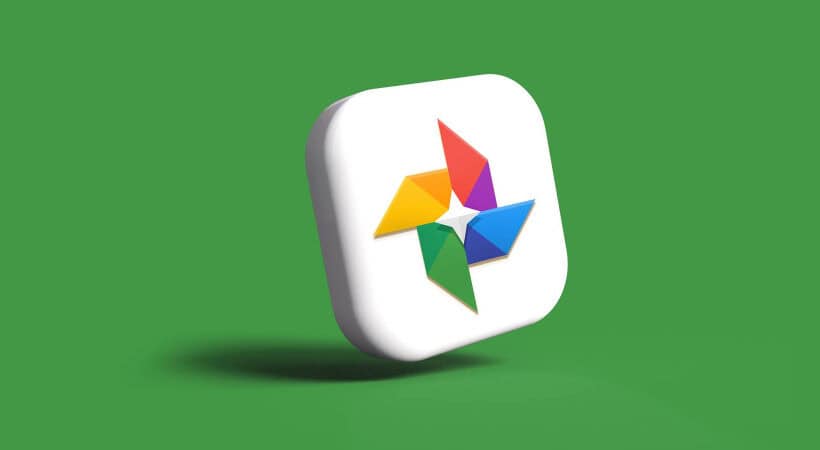 Numerous significant storage platforms have introduced online photo storage services in response to the rising demand for more storage. We frequently back up the numerous images on our phones by uploading them to our PCs or cloud storage services like Google Photos and drive. We can preserve a lot of significant images due to these storage services. Know about Google photos vs One Drive and which one is better. 
You can choose any one from Google Photos vs One Drive. Well, google photos are preferred more between both. Most users initially saved their photographs to Google Photos as a backup. You can decide between both by comparing them based on backup, storage, photos, security, cross-platform support, etc. Even some people consider OneDrive to be a Google Photos substitute.
This article compares Google photos vs One Drive to determine the better option for backing up your photos. We'll contrast the two services so you can pick the one that's best for you. Find out by evaluating Google Photos and One Drive for Android. Read Below to know more in detail.
Google Photos vs One Drive 
You can decide between both by comparing them on various basis. 
Backup
Some users must be aware that OneDrive offers a photo backup service. Microsoft causes that issue. The photo backup feature is that One Drive integrates into the entire OneDrive user interface. There is no separate One Drive photos app or specific URL for viewing online.
Through Microsoft Studio, Microsoft did launch a Photo Companion app in 2018, but the trial has now come to an end, & the app is no longer maintained.
Therefore, to back up their images to OneDrive's servers, users must download the main OneDrive app. The app is accessible on Windows, Mac, Android, and iOS.
On iOS and Android, Google Photos has a stand-alone app. Additionally, a backup program for Windows & Mac and a unique URL allow users to browse their online photo collection rapidly for comparing Google Photos vs One Drive. To download all photos from Facebook, click here.
Storage
Despite having its brand name, Google Photos is still a component of Google Drive. It implies that any images you submit to the service will deduct from your allotted storage space. But there is a technique to get past this restriction if you're willing to let Google reduce your photos' resolution to 16MP.
The pictures won't use up any of your 15GB. Thus, you can back up an infinite number of pictures without paying anything.
Avoid making the tradeoff if you are a professional or amateur photographer with hundreds of high-quality images.
There are no free uploads available on One Drive photo storage. The backups of your images will use up storage space. OneDrive offers 5GB of free storage to all users. 100GB is available for $2.99 per month. Or, you can sign up for an Office 365 plan, which starts at $69.99/year, and receive 1TB of OneDrive space free. Also, you can transfer photos to One Drive.
Photos 
You can share individual photographs and full albums with your friends and family using One Drive photos vs. Google Photos, as you might anticipate. However, Google Photos demonstrates why it is the best app for backing up photos with its Live Albums feature. When activated, it will instantly add dropbox and all new pictures that satisfy specific requirements to a single album you may share. The method eliminates the manual component.
Your mobile device will have more capacity when you transfer the photo collection to the cloud, which is one of the most significant advantages.
However, Google Drive Photos offers a valuable free Up Space function that eliminates the need to delete photos manually. It will check the drive photo backup on your device to see which photos you have uploaded to the cloud. The option to eliminate duplicate copies of your local media will then be shown as a one-tap button.
Security
In addition to our daily lives, the Internet also requires security. The main concern when storing sensitive data in the cloud is whether it can prevent data leaks or attacks from dangerous viruses or hackers.
A transmission mechanism for encrypted communication over computer networks, HTTPS links are used by Google Photos to safeguard the confidentiality and integrity of your data. You can browse, upload, and download photographs without risk.
In addition, if you still need to share your photographs, Google Photos disables searches on URLs that start with Disallow, such as /album/, /auto/, and /assistant. In the meantime, Google Photos also recognizes your account automatically to compare Google Photos vs One Drive.
If it discovers strange logins or harmful websites, files, etc., it will quickly block them, send you an email or message to let you know, and provide you with advice. Additionally, Google offers two-step verification as an added layer of security when you login into your Google Photos.
See Also: Windows 10 Not Activated Anymore | 9 Easy Ways To Fix This Issue
Cross-Platform Support
The One Drive app is native to every platform as part of Microsoft's "Mobile first, Cloud first" ethos. The One Drive app is available for Windows, Android, Mac, and the web. Both Android and iOS have native apps for Google Photos for phone history. You will need to rely on the web or a progressive web app for Windows and Mac (PWA).
On Windows 10, the Photos app seamlessly integrates with One Drive's gallery section. Such integration is not something Google likes. It is an absolute delight for Windows users.
Interface Design and Widgets
Both One Drive & Google Photos feature a sound bottom navigation bar and adhere to the Material Design theme requirements. Both of them give support to the dark theme. You will be taken directly to the homepage of Google Photos, where you can view all the submitted pictures. One Drive directs you to the Files area, which contains all cloud-hosted files and folders.
 There is an option to automatically upload photos and videos to the platform with Google Photos and One Drive. Enable upload for photos and videos in Settings. Regarding dependability, we discovered that Google Photos' background upload method makes it more precise and reliable. One Drive frequently goes to sleep, which stops auto-uploading. Even though it's uncommon and most likely related to an aggressive Android skin, it's important to note.
Google Photos vs One Drive allows you to create personalized photo albums, but OneDrive excels at the organization. Every image and video on OneDrive is arranged in the Camera folder under a specific month folder. It makes a significant impact when looking for a specific image in an extensive collection of images. 
FAQs
Which is a better cloud storage option?
Microsoft One Drive is a complete cloud storage solution, unlike Google Photos. The program does, however, provide a helpful photo gallery, smart folders, and freshly introduced photo editing features. It's plenty to put up a good fight against Google Photos.
What is Microsoft OneDrive?
Microsoft One Drive is a network drive & cloud-based service from One Drive. This service can save documents, videos, images, and more. Recently, One Drive unveiled a photo-editing function that rivals Google Photos.
Does One Drive offer a live album option?
There isn't a live album option like Photos, which automatically adds fresh pictures taken by specific people to particular albums as you take them. One Drive doesn't allow uploading pictures at a slightly lower resolution to conserve storage space and bandwidth, unlike Google Photos.
What are the best Google Photos substitute?
Microsoft One Drive comfortably takes the top spot on our list of alternatives customers seek to Google Photos. The program does, however, provide a helpful photo gallery, smart folders, and freshly introduced photo editing features.
Conclusion
We have made this detailed guide on Google Photos vs One Drive and how to move photos from one Drive to google photos. Google Photos is the winner if you only consider functionality. It has a longer track record, is simpler to use, and offers many tools to help you maintain control over the photographs in your collection. You can transfer files between clouds with this service without downloading and re-uploading. 
See Also: Can I Upgrade My Motherboard And CPU Without Reinstalling Windows 10
Meet Nick Pino, our Senior Editor of Home Entertainment at TechiePlus, covering TVs, headphones, speakers, video games, VR, and streaming devices.