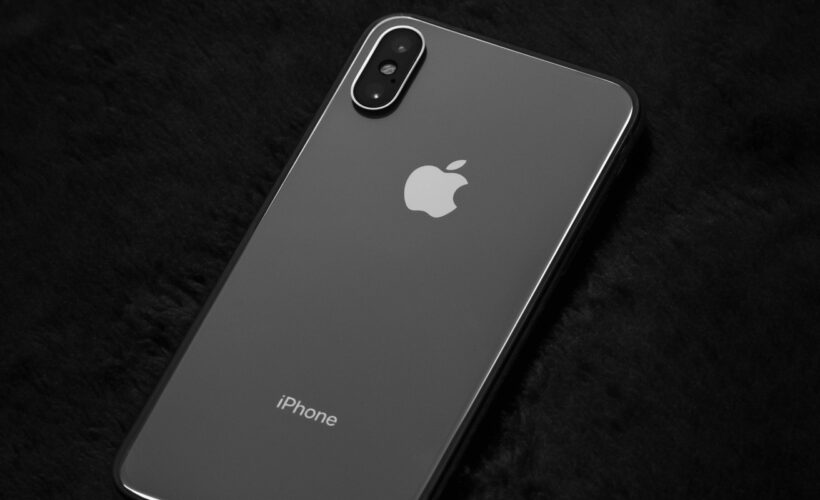 Iphones, as introduced by Apple, are the smartphones everyone wants. Some of the reasons are its high-end performance, better cameras, sound quality, more features, etc. However, people cannot ignore that the company has always been limited to some features, such as sound effects, sound themes, and ringtones. In this article, we will showcase some of the best websites from where you can download free ringtones for iPhone as per your choice.
Though the iPhone has loads of ringtones, all of them are very basic and as old as the company itself. Not everyone likes it; some people want the tone or to hear their phone ring differently. iPhone users always had problems changing their ringtone to a custom song or any other ringtone.
The reason behind this is that one can not access the files on the iPhone, not only this but for the copyright issues Apple takes very seriously. However, why not check these music-making apps if you are into music-making.
See also: How To Play iOS Games On PC.
Advantages Of Downloading Ringtones For iPhone
There are several advantages to downloading ringtones: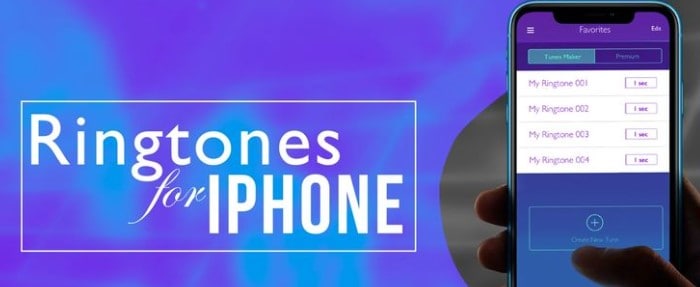 Customization: Downloading ringtones lets you personalize your phone and set it apart. You can choose a ringtone that reflects your personality or interests or create unique ringtones.
Convenience: Instead of using the default ringtones that came with your phone, you can quickly and easily download new ringtones from various sources.
Cost: Many ringtones are available for free download, saving you money compared to purchasing ringtones from your phone's carrier or app store.
Variety: There is a wide variety of ringtones available for download, including popular songs, sound effects, and more. This allows you to choose the perfect ringtone for any occasion.
Compatibility: Downloading ringtones allows you to use them on any phone that supports custom ringtones, regardless of the phone's make or model. This is most important if you switch phones frequently.
See Also: How To Transfer Songs From Audiomack To Phone
5 Best Websites To Download Free Ringtones For iPhone
People must use the iTunes store or garage band to sync the iPhone to their computer to add or create sounds to set as ringtones. So here are the five best websites to download free ringtones for iPhone.
Cell Beat
The site also allows users to download free ringtones for iPhones and iPads. The ringtones can be downloaded in MP3 and MP4 formats depending on the user's need. The website provides you with many different categories and genres to choose from. One can choose Hip Hop, Funny, Silly Country, R&B, etc.
One can download the free ringtones for iPhone at their computer and sync them to iPhone later. The website is not only for iPhones but for Android users as well. One can make an account on CellBeat for easy and smooth surfing on the website.
Visit: Cell Beat 
Zedge
Popularly known as "Zedge," it is an entertainer of digital content released in 2013. Zedge provides plenty of free ringtones for iPhones to download. The downloading process is as simple as clicking on the desired tone, or one can scan the QR code, too, if using the app version.
The Zedge is offered both as a desktop site and an App. Zedge also provides games, wallpapers, stickers, and video wallpapers. Also available for Androids users.
Visit: Zedge 
Mobile9
This website and app have very interactive and colorful based representations. The site provides one free ringtone for iPhone, categorizing from New to Hot to Best and as good as Editor's Choice. The user can select from genres like Bollywood, Hollywood, instrumental, Theme music, Sound effects, etc. The downloading is a simple click on the ringtone you like and press download.
It showcases the ringtones best available for your device. The user can press play the tones to listen to it. This can also browse through apps, themes, games, notification sounds, fonts, and more. The app or the site asks you to put in your exact iPhone model for a better experience.
Visit: Mobile9
Melofania
Melofania is an interactive website for downloading free ringtones for iPhones. The website shows the featured ringtones, hot ringtones, and the ringtones based on the artists. You must upload your favorite song or tune, cut out the desired fragment, and save it in MP3 format. The site also allows users to create a ringtone to save time searching.
Along with providing free ringtones for iPhone, the Melofania also showcases the news related to songs and artists around the globe. To download any ringtone, click on the ringtone of your choice and choose the option download for iPhone. One can create an account on the website for a better browsing experience.
Visit: Melofania
Free Tone
The website has a simple user interface where one can listen to the free ringtones for iPhone and download them later. There is no hassle for registration or making an account for downloading. The site has different categories for ringtones, such as alarms, holidays, classical, sound effects, SMS, animal sounds, etc.
Besides, downloading free ringtones for iPhone provides different articles related to ringtones and sounds. The downloading is a one-click step.
Visit: Free Tone.
What is the procedure to set ringtones for iPhone, free download?
To set a downloaded ringtone on your iPhone, follow these steps:
You can also select the ringtone as the default for all calls under the "Standard Ringtone" option.
FAQs
How can I download free new ringtones?
Well, there are multiple applications and online websites that offer the latest free ringtones download. Some popular options include Zedge, Cell Beat, and Mobile9. You can also find free ringtones on your phone's app store, such as the Google Play Store or Apple App Store.
Are ringtones free for iPhone legal to download?
In most cases, yes. Many websites and apps offer free ringtones created by users or made available by copyright holders for free download. However, it's important to make sure you are not downloading copyrighted material without permission, as this is illegal.
Can I create my customizable ringtones for iPhone?
Yes, you can create your ringtones using music or audio files that you own or have the rights to use. Many tools are available for creating and editing audio, such as Audacity, a free and open-source audio editor.
Are there any risks in free ringtone download for iPhone?
You will always have a chance of downloading malware files, viruses, or other malicious software, with any downloaded content. To protect your device, it's important to only download ringtones from reputable sources and to use a good antivirus program to scan downloaded files.
Conclusion 
Plenty of websites are available across the Internet for iPhone ringtones, but these are the top 5 websites to get free iPhone ringtones. These websites offer a very user-friendly interface. All the websites mentioned above have plenty of tones and other digital features to catch on to, such as games and wallpapers with secure download options for iPhone users and iPads. 
See Also: 5 Ways To Fix: Airpods Case Not Charging
Meet Carrie-Ann Skinner, our Apps & Games Editor with over 2 decades of experience in online and print journalism, specializing in all things tech.