---
Is Facebook blocked in your school or office? Do you still want to use Facebook? Then you've come to the right place as we have compiled the list of best free proxy sites that will unblock Facebook.
In this era of the digital revolution, social media is the new buzz. This is the place where everyone shares their feelings, showcase their talents and creativity, make friends, or stays in touch with them. Facebook is one of the most loved social media websites used by most people. Although it offers individuals a place to interact with others, it also is a place where we waste our precious time too. You can check this out if you want to change the Facebook group name.
Excessive use of Facebook can have a significant impact on our productivity. People often become addicted to using Facebook and spend most of their time in the virtual world. Therefore, to get rid of these problems, Facebook has been blocked in many schools, offices, and organizations. 
However, if you still want to use Facebook, there is a way to unblock it and use it without any hassle. The best alternative to do so is proxy sites. If you go on the internet,​ you will find tons of these websites, but the main point is which is the best among them? Which will best serve your needs? Well, now you don't have to worry anymore as below are as follows:
Best 7 Free Facebook Proxy Sites to Make The Most of Facebook!
Go through this compiled list of free facebook proxy sites to use Facebook without any inconvenience and create multiple accounts, unblock accounts and unblock Facebook.
FilterBypass – Web Proxy
FilterBypass web proxy is the leading best free proxy site. This site is absolutely free to use and SSL encodes it.
There are no pop-up promotions, and also the number of ads is kept minimum, which adds to the benefits of using this site. The web proxy also supports YouTube and has even offered HD video quality.
All you need to do is enter the URL of the website that you need to unblock – Facebook in this case – and then tap on the surf catch. That is it. The web proxy is going to take care of the rest.
See also: How To Clear Facebook Search History | Complete Guide
Instant-unblock
Now, the next best free proxy site is Instant-unblock. It is a web proxy site that you can use to unblock Facebook from anywhere in the world. Also, it not only unblocks Facebook but any other site present on the internet.
To do so, all you have to do is go to the web proxy site, enter the website URL that you like to unblock in the address field, and click on 'unblock the website.' The proxy site will do the rest of the work, and you will be free to browse through any website you like without any problem.
Visit: Instant-Unblock
See Also: How To Remove Life Events On Facebook? Easy Guide
KProxy
KProxy is also a free and widely used proxy site as of now. This website comes with a minimum number of ads. Thus, you wouldn't have to go through the irritating pop-ups as well as ads every time you log into Facebook.
This site is high-speed and makes the user's experience much better and smooth. Go on, enter the URL in the address field, and click on 'surf.' It is as easy as that.
Visit: KProxy
See Also: The 6 Ideal Video Sharing Apps for Content Creators in 2023
Zalmos
This web proxy is well-known as well as a widely loved one among YouTube clients for its specialty in unblocking recordings. The web proxy provides you with SSL security to protect your browsing history. If you are looking for a proxy site that unblocks Facebook without much effort, this is the one for you. 
Enter the URL of the website, and all you have to do is click on 'GO!'. In a matter of seconds, the site you want will open, and you can browse through it freely. Also, you can click on the tabs below the address field to open Facebook directly.
Visit: Zalmos
Vtunnel (Discontinued)
Another proxy site worthy of your attention is Vtunnel. It is widely used and till now has no raised questions on its efficiency or trustworthiness. To use this particular site, all you need to do is go to the web proxy site. Once you open it, enter the web address of Facebook in the input field section.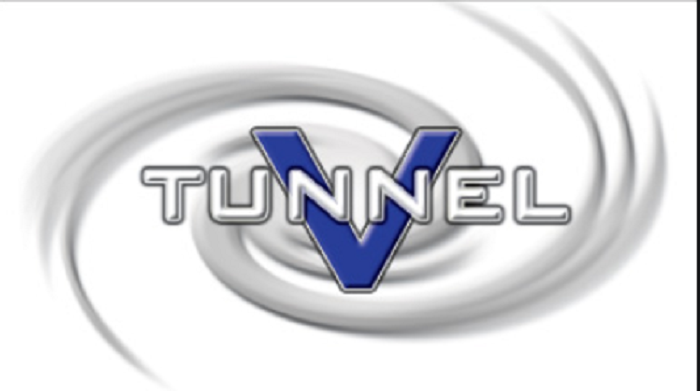 That is all you have to do. Now sit back, the proxy site will do the rest of the work. Also, with the help of this web proxy site, you can browse a website free of cookies as well as scripts.
Visit: VTunnel
Facebook Proxysite
Next up in the list is the Proxy site. As the name suggests, it unblocks Facebook, but not only this it also can unblock many popular websites like YouTube, Reddit, Twitter, and many more. The user interface is simple; the site looks clean and is extremely easy to use. 
It also comes with very less number of ads which adds to its plus point as many websites are loaded with pop-ups. To use this site, open it in the browser and click on the tabs above the address field. That is it. You have successfully now unblocked Facebook and can use it and surf through it.
Visit: Facebook Proxysite
See Also: 5 Best Socializing Apps like Snapchat for Android & iPhone
ProxFree
The last but also one of the best sites to unblock Facebook is ProxFree. It is simple and completely free. It is also useful to people who want to surf the websites anonymously and privately. The user interface has a splendid structure compared to the other proxy sites. 
All you have to do is go on the site, enter the URL, which in this instance is www.facebook.com and click on 'PROXFREE.' The site will do the rest. In no time, you'll be able to browse all the websites you want without any worry as all the data will be secured. 
Visit: ProxFree
Concluding Free Facebook Proxy Sites
Now that you know all the proxy sites you can use, what are you waiting for? Go on unblock Facebook and use it as much as you like in the places it is blocked. Also, if you are active on other social media platforms other than facebook like Twitter, this article will help you a lot to generate fake tweets without much trouble. Do check it out!
See Also: How To See Who Viewed Your Video On Facebook? Guide 2023
Carrie-Ann Skinner is Smart Home & Appliances Editor at TechiePlus, and has more than two decades experience in both online and print journalism, with 13 years of that spent covering all-things tech. Carrie specializes in smart home devices such as smart plugs and smart lights, as well as large and small appliances including vacuum cleaners, air fryers, and blenders.