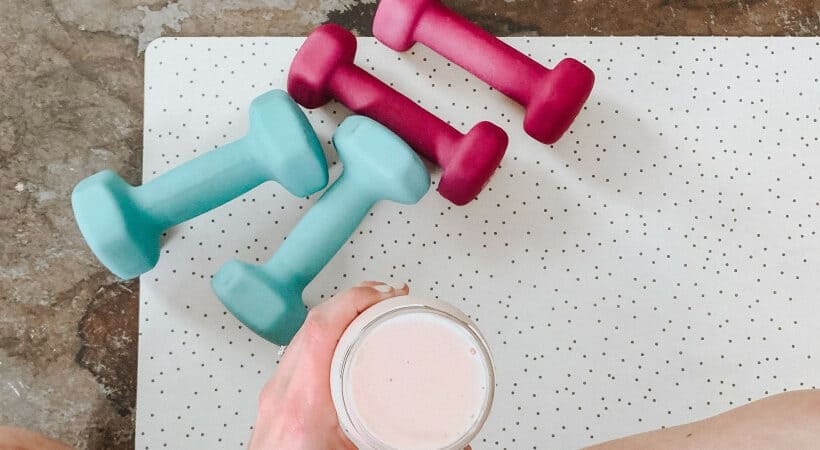 Are you stuck at home with nowhere to go? Keeping an exercise program is one method to stay healthy. Fitness games for Xbox One allow you to have fun while still getting in shape. Consider playing one of the finest Xbox workout games. The cost of gym memberships is not your concern now.
In this article, you'll find the top 5 fitness games for Xbox One. These games are super fun and will help you get fit. This collection of the best games you'll surely love playing every day. Detailed information about each game is necessary before you start doing it.
To know about each game in detail before starting, you must read the article till the end. You'll get intricate knowledge about how each game is supposed to be enjoyed and how it will help you achieve your fitness goals. Some games are dance based while some are based on exercises. Choose what you want to do after you read this!
See Also: 6 Best Xbox One Flying Games
Top 5 Best Fitness Games For Xbox One
To assist you in getting started with your new fitness program. Here are the top 5 best Xbox one fitness games.
Zumba Fitness World Party
Zumba is an exercise that incorporates moves from several kinds of Latin American dance. The Zumba classes are expensive, but you can get them free with fitness games for Xbox One. In this game, two people can play at the same time.
Zumba Fitness World Party is ideal for beginners and expert dancers seeking a fun workout. It consists of 45 pre-set tutorials in various dance forms such as Salsa, Bollywood, hip-hop, calypso, cumbia, reggeaton, etc. Depending on your coping style, you can adjust the intensity of the physical regimen. You may even design your exercise by combining different sorts of dances.
The more you progress, the better the game becomes! As you go through the levels, you can access music from worldwide. When you unlock the music from various corners of the world, the real-life graphics transport you to another realm.
Buy : Zumba Fitness World Party
Shape Up
Shape Up is one of the entertaining Xbox One exercise games that require you to work out in imaginary circumstances. Some game modes need you to punch asteroids, squats, and push-ups that target specific muscle regions. Shape Up is a game that is amusing, enjoyable, and inspiring. You will also see a persona on the screen which will mimic your activities. You can watch and control the motions of your character on screen, and therefore, you can correct the faults. Ten mini games comprise this game and should be completed in a maximum of 5 minutes.
It features an arcade game-like graphic display. The games can be shuffled and given titles such as Waterfall Jump or Stunt Run. Long-term to short-term Xbox live fitness sessions and training programs are available.
You can play it against a rival, a dummy game figure, or other actual opponents. You may also play alone, although playing against an opponent is more exciting. One notable element of the shape Up game is that it does not hold up, implying that your motions are precise. You may see yourself on screen rather than in a game or as a cartoon character.
Buy: Shape Up
See also: How To Change Gamertag On Xbox App For Free [Full Guide]
Kinect Sports Rivals
The Kinect Sports Rivals game is among the top fitness games for Xbox One for fans of sports. According to research, it is an Xbox One video game for sports and fitness that was created by Rare and released by Microsoft Studios. The third Kinect Sports Rivals game is a fitness simulation for the Xbox One.
If you wish to play sports professionally, it also allows you to improve your athletic abilities. Soccer, tennis, bowling, rock climbing, target shooting, archery, and Jet Ski racing are just a few sports activities. The Viper Network, the Wolf Clan, or the Eagle Legion are the three teams you may join.
This game requires speed, precision, and acute abilities for rewards. Accuracy and rapid movements get a lot of points in this game. Using a soccer ball controlling method or abruptly swerving your body on a Jet Ski will fetch you rewards. The best part about this game is that it helps you improve your sports skills while providing an enjoyable fitness regimen.
Kinect Sports Rivals on Xbox One captures your picture as a champion and sends you to a new level of competition using the most precise and responsive approaches. Teamwork and leading your squad toward winning is the ultimate motive of this game. Space is the only factor you need to consider here. You'll need adequate space to play Kinect Sports.
Buy: Kinect Sports Rivals
See also: X Best Xbox One Mystery Games Of 2023
Just Dance 2020
If you enjoy dancing and want to shed some calories, the Just Dance 2020 fitness game is for you! Just Dance 2020 has a 55-track official track list that covers all the music in the game. The playlist has songs by well-known musicians such as Cardi B, Bad Bunny & J Balvin, Little Big, BLACKPINK, and others. It also includes some vintage hit tunes that will make you nostalgic for simpler times.
Just Dance 2020 is the eleventh game in the main Just Dance series and the most recent release. It is created by the video game business Ubisoft. It also includes a one-month free trial of Just Dance Unlimited and the purchase of 500+ tracks. You may make your playlists to personalize your Just Dance parties.
Set up and play with any equipment you have on hand is simple. It offers a multiplayer option where you may invite your friends or family to join you in the exercise dancing session.
Buy: Just Dance 2020
Your Shape Fitness Evolved
Ubisoft also created Your Shape Fitness Evolved, one of the best workout games for Xbox one and an exercise game for Xbox 360. It's the second edition of the Your Shape game. It's almost as if you have a personal fitness trainer in your privacy and at your convenient place. The game includes martial arts lesson and advanced courses offered by famous trainers. It's a great resource for resistance training workout sessions.
The game has tools that allow users to measure calories burned and personal objectives. You can now access additional functional workouts, including planks, squats, and lunges. Other activities, such as martial arts and yoga, are available with expert instruction. There are also hundreds more workouts. Players can look forward to new and intriguing workouts regularly being released as downloadable material.
A unique feature in this game is the player projection technology that enables the Kinect sensor peripheral to secure your body form properly. It also allows you to challenge other players online. So put on your favorite training gear and Shape Up! the instructors or trainers will assist warm-up and cool-down routines, necessary before a workout.
Buy: Your Shape Fitness Evolved
See also: How To Disassemble Xbox One Controller ? (With / Without Torx)
FAQs
Can you get in shape playing video games?
Further proof that active video games, like those on the Wii and Xbox Kinect gaming systems, can motivate sedentary people to engage in greater physical activity than traditional exercise comes from research led by a behavioral scientist at The Miriam Hospital.
What is the top Xbox One gaming system?
The Xbox One X with a 4K TV is by far the greatest option this year if you're the kind of console gamer that buys all the newest, biggest titles and wants the finest visual experience possible. The Xbox One X will provide extra 4K video clips and images if you're a content producer.
Are there any physical games for Xbox Series X?
Xbox 360, Xbox One, and Xbox Series X game discs can play on the Xbox Series X. If you want to watch movies, it can play DVDs, Blu-ray discs, and Ultra HD Blu-ray discs; all you have to do is download the Blu-ray Player software from the Store app on your Xbox Series X.
Will 360 CDs play on the Xbox One?
Because of the backward compatibility capabilities built into the system by Microsoft, the Xbox One can play most Xbox 360 titles. Many games from the first Xbox may be played on the Xbox One by simply inserting the game disc or completing a digital download of the older game.
Conclusion
You may now start a selection of enjoyable, interesting fitness games with the expertise and assistance of the various fitness games for Xbox One. There isn't just one method to keep fit! Use the suggested fitness games for Xbox one to get creative and active! Also, make sure you don't exhaust yourself too much. Know your body limits, and then jump into action! These top 5 games are the best fitness trainer you've ever had!
See also: 6 Best Xbox 360 Singing Games Of 2023
This post contains affiliate links. Here's a link to our affiliate disclaimer.
Meet Carrie-Ann Skinner, our Apps & Games Editor with over 2 decades of experience in online and print journalism, specializing in all things tech.