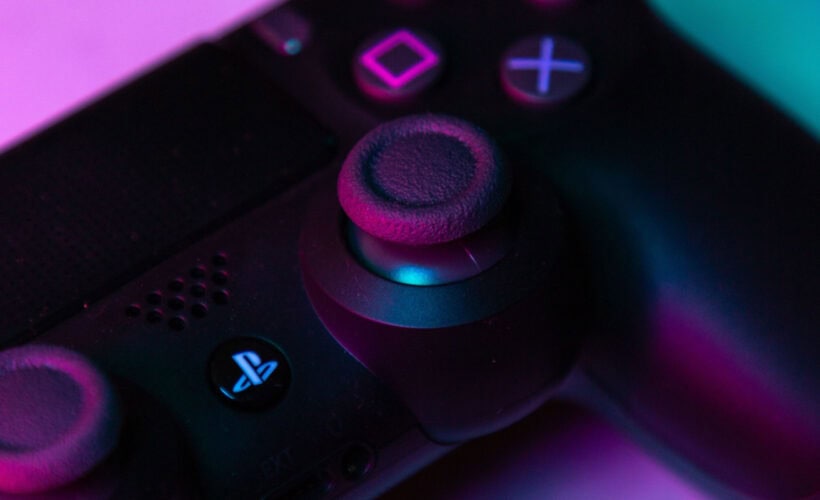 In this article, we have tried busting the division black error for you. Reading the report can help the reader in fixing the division black error. Prior, it would look a bit complicated, but following the steps to correct the mistake could easily help your program get back on track.
Also, learn how to fix this error Delta 20010186 on PS4 to play Tom Clancy without disturbance.
First, go to the settings.
Select initialize and restore the default settings without initializing.
Come back to settings and click account.
There, restore the license and restart your PS4.
Launch the division once the device is on.
On the way, we would also learn a little about the black screen error, why it usually pumps up, and about the world-famous Tom Clancy's The Division on which this black screen error issue must be fixed.
See Also: Division 2 Ruthless Upgrade: Full Guide
Introduction

: 
First, see Tom Clancy's The Division, where the black screen error must be resolved.
Tom Clancy's The Division
The Division is a popular video game that attracts the mass in various gaming platforms, including Microsoft Windows. Published by Ubisoft, The Division is a role-playing action game released on March 8, 2016, by developers such as Massive Entertainment, Red Storm Entertainment, Ubisoft Reflections, and Ubisoft Annecy.
See also: X Best Xbox One Mystery Games Of 2023
It was liked by gamers massively, with a Google review having about 89% positive ratings. Still, some issues also involved the black screen error, interrupting the gameplay and quickly leaving you to dislike the game. To fix the division black screen error, let's get an idea about this black screen error, which would simplify the real problem we will improve.
Black Screen Error
The black screen error is a software glitch. It often happens with those programs that take upon your entire screen in which games come first and foremost while some other media platforms to come.
It usually occurs when your system is not up to the mark to behold the program.
See Also: How To Make Money In CS GO Gaming – 4 Proven Ways
Fixing the division black screen error
There are many ways to solve the issue of black screen error in The Division, while some of them are a bit complex, while others are easy but don't meet the user requirements every time.
Given a hassle-free and easy way to fix the division black screen error, I pointed out three best ways by which we could quickly and promptly resolve the division black screen error.
Click here to know How To Fix The Division Error Code Delta 20010186?
Methods to Fix Division Black Screen Error.
These methods to quickly and efficiently resolve the division black screen error:
Method-1
When the black screen appears, it would be best to hit "ALT + ENTER" simultaneously to immediately enclose to the Windowed Mode, as in most cases, the default settings are adjusted to full-screen.
Then you could easily change the game's resolution on its settings page and make sure that your system should support the resolution chosen by you.
If you select an unsupported resolution by your system, the black screen error will show cause again.
See also: The Best Division 2 Settings For Great Performance
Method-2
It's the 2nd method you could follow if the previous method doesn't fix the division black screen error.
If there's a cursor or any content on the black screen, then follow the steps as mentioned one by one.
Select 

Ctrl+Alt+Delete

 to open Task Manager. If the Task Manager still doesn't open, then select 

Ctrl+Shift+Esc

.

Under the processes tab, search for Windows Explorer. Click right on Windows Explorer and select Restart.
If that couldn't fix the black screen error, select File in the top-left corner of Task Manager and select Run new task. Type explorer.exe, then choose OK.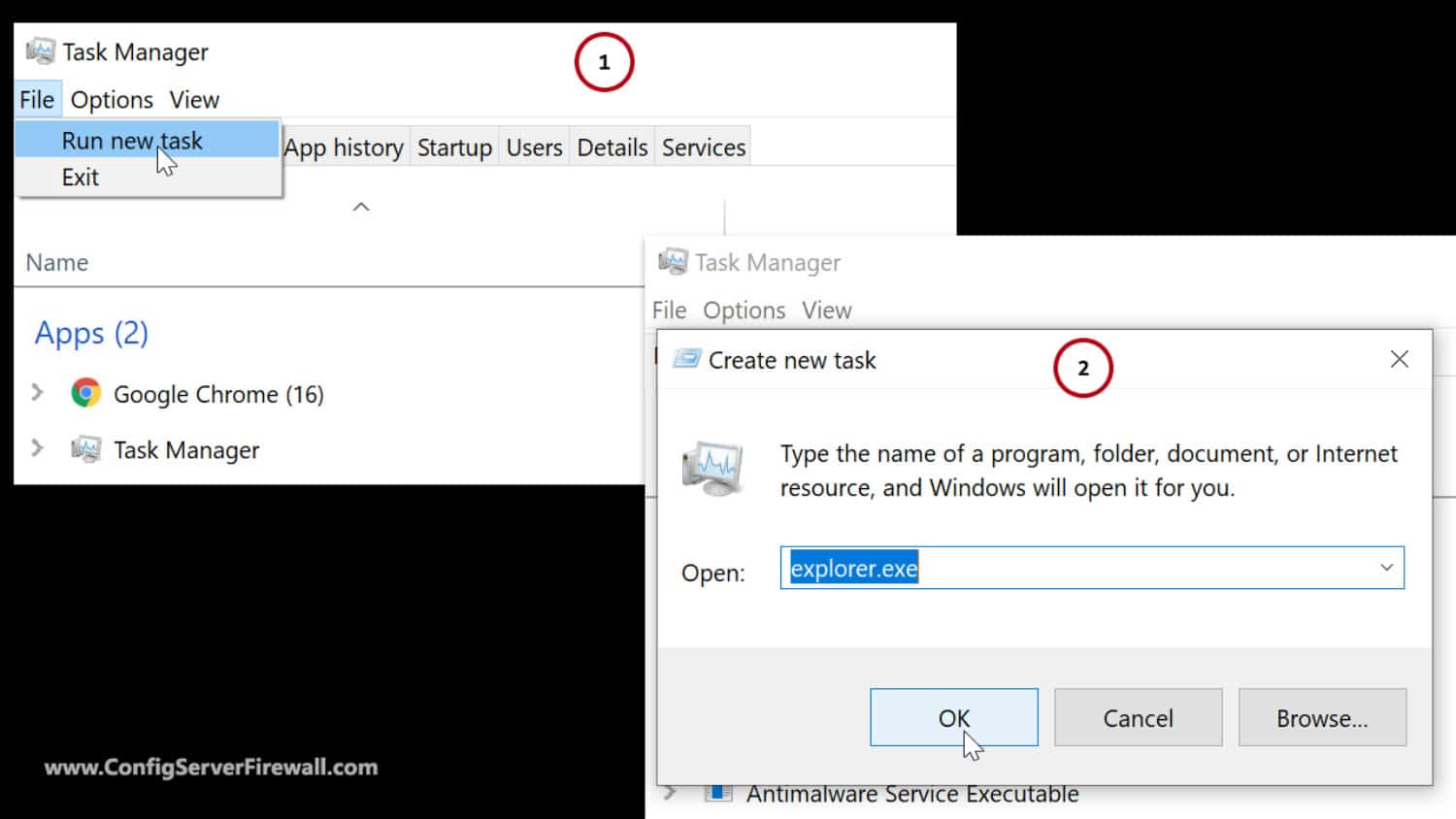 It's the primary method you could apply to fix the black screen error and help you perform other tasks.
See also: 6 Ways To Fix The Division 2 Stuttering, FPS Drop, And Lagging Issue
Method-3
By applying both methods, if your program still doesn't run, we have another way to fix your problem.
Apply the following methods as suggested:
Open the file location (C:\Users\username\Documents\My games\Tom Clancy's The Division). Find GFXSettimgs.Rouge_x64.xml.)

Right-click and edit.

Set custom height and width ( Adjusted with your preferred limit of the system, respectively).

Save and Start the program.

You are ready to play now.
FAQs
Why does my PC keep going black?
The operating system itself may bring on Windows 11 black displays. This typically happens as a result of flawed Windows updates. System files that are corrupt or missing may also be responsible. An out-of-date or broken driver or application might cause black screen errors.
Why is my phone still functional despite the black screen?
There are various causes for a black phone screen even while the device is powered on. Also, there are a few common ones. Install faulty or virus-ridden apps or unsuitable apps on the phone. Charge the phone thoroughly.
How do I begin the repair of Windows?
On the box asking you to install Windows, click Next > Repair your computer. From the options screen, select Troubleshoot. Hence, from the settings menu, choose Startup Repair. Choose Repair after Shutdown to exit. Start your PC and see it.
Why is the screen's color black?
The most frequent two reasons are accessibility settings. You can change options for power-saving modes and the screen's colors or icons. Screen colors can, however, turn to black and white due to other problems. These could be charging issues, improper OS updates, or hardware issues.
Is it simple to change a screen?
Replacing a window screen is a particular task. You should only need to perform this repair occasionally. Also, you can replace torn screens in under an hour with a cheap replacement mesh and a few straightforward tools.
Conclusion
This way, you could quickly run your desired program to its best performance and enjoy your game without any black screen errors. 
This black screen error happens and can annoy anyone I know. But I hope I have solved all your issues related to the division black error and helped fix it. Hope you liked the article, and if you have any queries or suggestions, feel free to drop it in the comments. You can check this out to fix Division Error Code Romeo 20310358.
See also: Fix: The Division Error Code Romeo 20310358 – Complete Guide
Sourabh Kulesh, Chief Sub Editor at Gadgets 360. and TechiePlus, writes technology news online with expertise on cybersecurity and consumer technology.