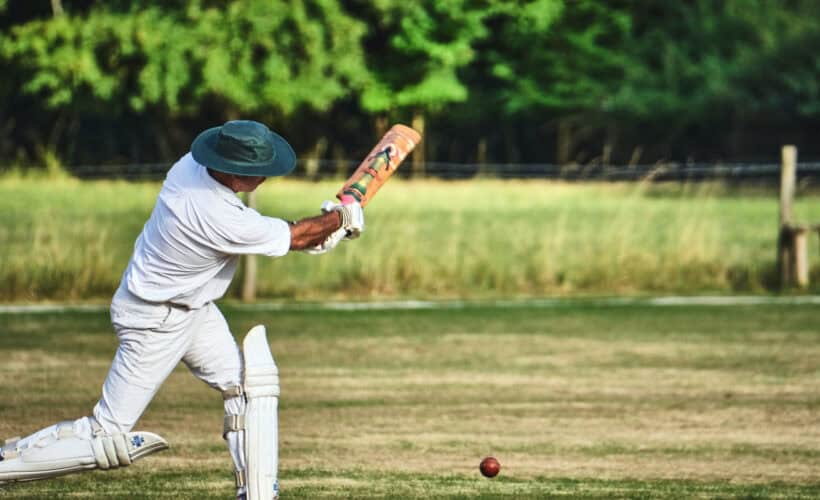 Do you know the Best Cricket Games for PC 2020? In this article, we will tell you the best cricket games for PS4 that you can play. Cricket was a sport that didn't receive much attention in the video game industry, but it is changing now as Cricket has a dedicated fanbase worldwide. The video game companies took a lot of time to develop good quality cricket games and give us a near-live experience like other sports video games. Talking of games, we can't forget Discord, but is it possible to get Discord on PS4?
Did you know? Codemasters developed the first cricket video game on PlayStation and Microsoft Windows in 1998. They named it Brian Lara Cricket, also known as Shane Warne Cricket. What is crazier is that Cricket as a sport has been in history since the 13th century. It's crazy to realize that you enjoy this historic sport from the comforts of your couch from your Ps4 or PC.
Best Cricket Games For PC 2020
Below are the five best cricket games for PC 2020 and the top cricket games pc for you to enjoy. Many people want to increase the internet speed on their PS4 while surfing and enjoy their games without any slow server. You can use the best DNS server for PS4 if you are among them.
Ashes Cricket
It has been ranked high in cricket video games due to the authenticity of the games and graphics. Users are also impressed by the way the game is developed. It is as natural as a live match. IGN scored Ashes Cricket 8/10, and it got 9/10 on Steam. Now you know why we say Ashes is of the best cricket games for ps4. Big Ant Studios developed Ashes Cricket in 2017 and is the successor to the Don Bradman Cricket. If you don't know Ashes, it is the video game version of the cricket rivalry between Australia and England.
Ashes Cricket lets you customize your players, and you can play with all your friends worldwide via their online multimedia mode. You can create your game character and play it in your career, use them in series, or publish them on 'cricket academy.' it has a full license for Australia's 2017-18 Ashes series. Users get to choose either team England or team Australia as star players.
Ashes Cricket can play on Playstation 4, Xbox One, Microsoft Windows, or Steam.
See Also: Why does my PS4 keep disconnecting from Wifi
Cricket 19
Cricket 19 is another best cricket games for PC 2020 and is a fantastic creation by Big Ant Studios in the market for the latest cricket game for pc. It is the first sequel of the Ashes Cricket (2017). Initially, it was released for Nintendo Switch, PS4, and Xbox One on May 28, 2019. They released it for Microsoft Windows on Jul 31 via Steam. It was later released for Xbox Game Pass on Oct 22, 2020.
Users prefer Cricket 19 because it lets them play their game in whatever match format. You can play in different gaming modes like Women's ODI, T20 World Cups, Men's ODI, and Test. If you aspire to be a professional cricketer online, you can try Cricket 19's career mode, where you can start as a rookie and slowly practice your way up.
Cricket 19 is available on PS4, Xbox One, Microsoft Windows, Steam, and Nintendo Switch.
See Also: 8 Ideal Video Sharing Apps For Content Creators In 2023
Don Bradman's Cricket 17
Another ace from the creations of Big Ant Studios, Don Bradman's Cricket, lies among the best cricket games for pc. Don Bradman's Cricket 17(PS4) is under sequel to the Don Bradman Cricket 14, which was made for PS3. The release date was Dec 16, 2016, for Ps4 and Xbox, and Jan 16, 2017, for Microsoft Windows.
It is a fantastic feature for players who wish to play in a career mode or 'Be a Pro.' You can play in your region of choice or locally until you feel ready to qualify in domestic or international matches. Not just this, you have a stadium mode, where you can be creative, design your stadium, and play games. You get three ways to play: Single, multiplayer, Cooperative, and career mode. You must also Check out How To Log Out Of Genshin Impact On Ps4.
Big Bash Boom
Another option for all the T20 lovers; is if you are looking for the best T20 cricket games for ps4. Big Bash Boom is also a product of Big Ant Studios. Are we surprised? No. Official release dates are Dec 13, 2018, for PS4, Xbox, and Nintendo Switch, and Dec 17, 2020, for Microsoft Windows.
Fun fact: Big ABsh Boom is the first cricket game to be released for Nintendo Switch with complete licensing of all the players and teams for the Big Bash league for men and women in 2018/19. Big Bash gives you three modes to play in- Casual, Tournament, and Online.
This game received 50-50 feedback because the bugs and glitches prevent you from shining in your performance, but it's a good game for beginners. Big Bash Boom is available on PS4, Xbox One, Microsoft Windows, and Nintendo Switch.
Cricket PC Games 2023
Below is the list of games unavailable on PS4, but you can surely enjoy them on your PC.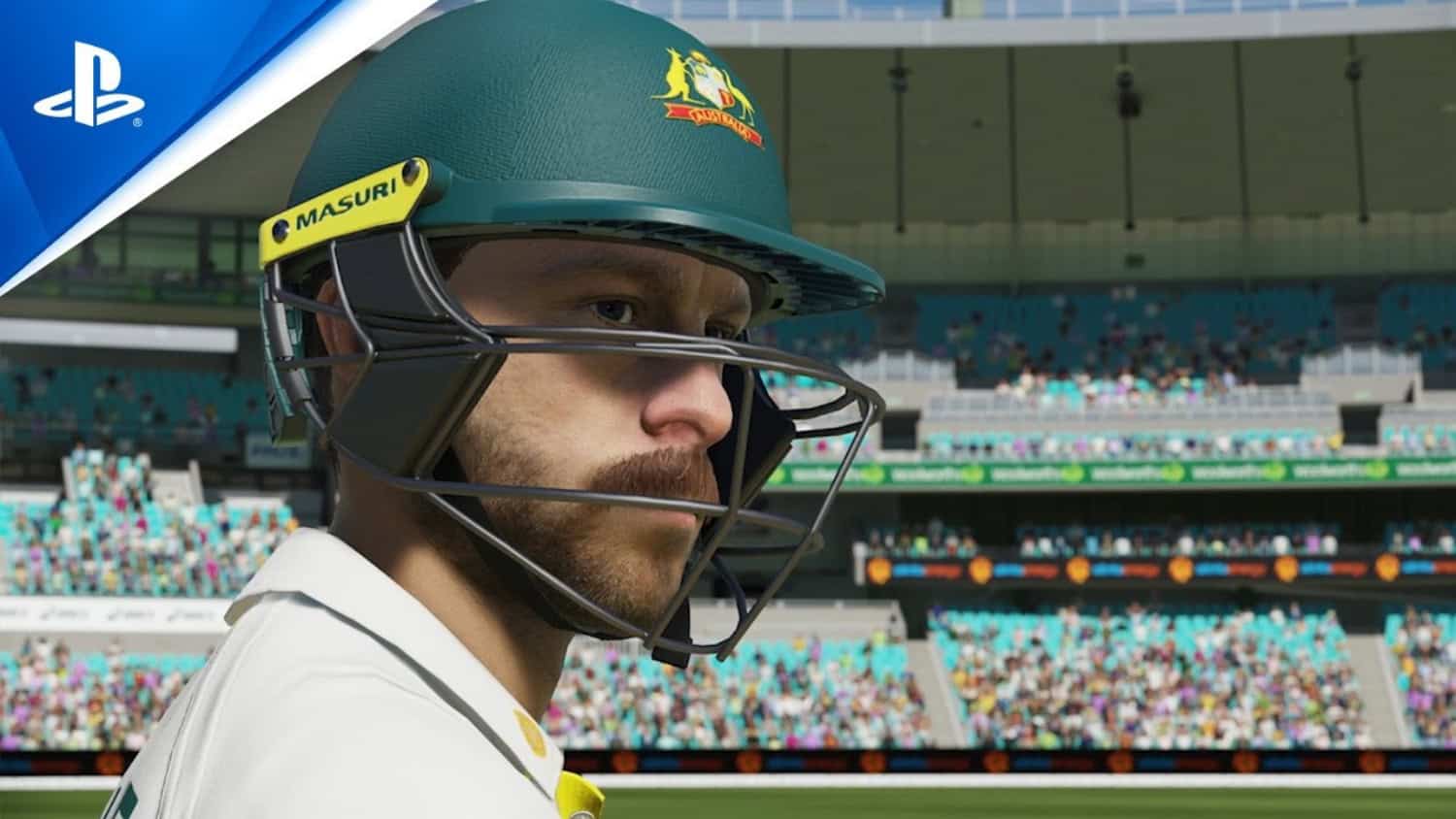 A good monitor is just as important as having a good video game console.
Cricket PC Games 2023: EA Cricket 07
EA Cricket 07 results from the collaboration of EA Canada and HB Studios. The official release date was Nov 26, 2006, and Nov 14, 2006, in Europe and Australia, respectively, for Microsoft and Playstation.
This is the last game of the cricket video games series by EA Sports. EA Sports first released its cricket series back in 1995. Also, learn how to fix and connect the DualShock 4 problem.
EA Cricket 07 is available on your PC and PS2.
Cricket PC Games 2023: Ashes 09
One of the well-known cricket games on Xbox is Ashes 09. Transmission Games developed this and launched it in 2009 by Codemasters in the UK and Australia by Namco Bandai.
Ashes 09 has all the official players of the Australian and England Cricket teams, as it is licensed by ECB (England and Ales Cricket Board), Cricket Australia, and Marylobe Cricket Club. This game has a unique feature of a hawk-eye visualization of the game, just like you would get on while watching live matches on TV.
Ashes 09 can play on PS3, Xbox 360, and Microsoft Windows. This game has a Wii version developed by Gusto Games for all Wii lovers.
See also: Fixing: How To Stop Ps4 From Overheating
Best Cricket Games for PC 2020: World Cricket Championship 2
Let's start with the basics, and unlike all the games mentioned above, World Cricket Championship is not a console game. World Cricket Championship is only accessible on Android, iOS, and your PC.
It has our favorite feature of customizable players since it does not have a license. This is a perfect game to begin practice if you want to try cricket games.
See Also: How To Play IOS Games On PC Hassle-Free
FAQs
Does PS4 support any cricket games?
Yes, PS4 supports a lot of cricket games. Some of the cricket games that can be played on PS4 are- Ashes Cricket, Cricket 19, Don Bradman's Cricket, and Big bash boom.
Can we play cricket 19 on PS4?
Yes, we can play cricket 19 on PS4.
Which is the latest cricket video game?
The latest cricket game on the market is Cricket 22, launched in 2021 and developed by Big Any Studios.
Can we expect EA Sports to create another cricket game?
EA sports stopped launching nay cricket games after Cricket 07 due to the game's poor sales. It's unlikely because it has been over a decade, but we never know what might inspire EA Sport to make another one.
Conclusion
I hope you can decide which game to try first on the list of the best cricket games for PS4. All of these games are accessible on your PC to play. Try these games on your PS4, PC, or Xbox, and let us know your reviews.
Also, you would like to know about the 10 Best Cricket Games 2022 | PC / Switch / Playstation / Xbox.
Follow my tech blog to stay updated on the latest technology and computer news from around the world. Join me in spreading the love for tech!