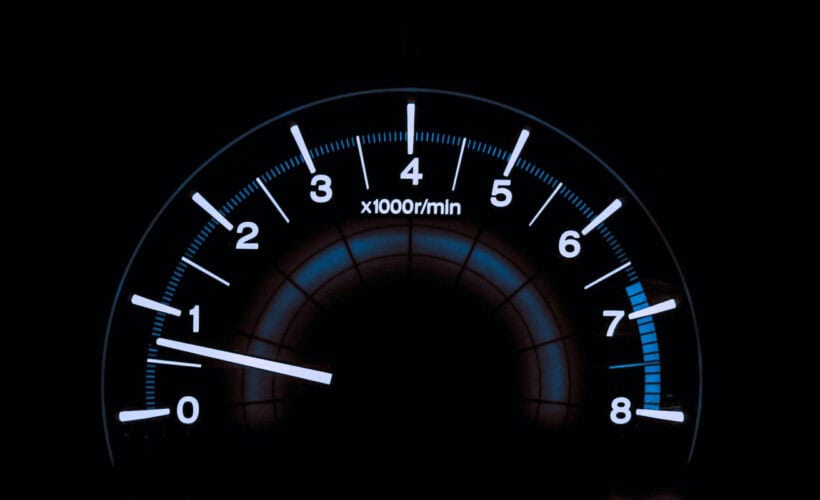 With the introduction of mechanics to the best car tuning software, the use of chips for tuning is almost outdated. The purpose of the best software for adjustment has more pros than cons. One can say it is less intrusive, smoother, and faster functioning. Primarily, users tune their vehicles in different ways. For example, some people directly upgrade their fuel systems.
On the other hand, users are customizing the settings of their own vehicle's software and enjoying a hassle-free performance. We should all go for the ECU tuning software for excellent tuning for apparent reasons.
See Also: 6 Best Jarvis Apps Like Siri for Android Users | 2023
Top 6 Car Tuning Software to Use in 2023
To simplify your job, below are the top 6 car tuning software listed that you can use in 2023.
Viezu K-suite
If you are looking for durability and compatibility factors, use this software. It's by far the best option for enhancing your vehicle's performance. This car tuning software is suitable for remapping any ECU as it has two robust car tuning programs and many helpful features. Once you go to the main website of the Viezu K-suite website, you will get two lists on the main page.
Vehicle List

Protocol List
The Protocol List gives you all the information about the ECU. Also, it guides you about which vehicles are compatible and the accessories for this respective software. It includes both KESS and K-Tag, which gives well-guided information about mapping the software. Besides, it offers an easy user interface.
Visit : Viezu K-suite
See Also: Car Computer Reprogramming: A DIY Guide
PrecisionCodeWorks ECU Remapping & Tuning Software
We are all busy with our daily schedules, and the procedure might feel tedious for first-timers and experienced handlers. Precision CodeWorks proves to be the best car tuning software for these situations. It works instantly if the same modifications are selected, which can be done by reading through the uploaded original ECU file.
But every coin has two sides. The cons of this software are that it lacks cost-effective features. Also, it comes with its limitations-it does not let you experiment and manipulate the tables yourself. Professionals should give it a second thought. 
Visit: PrecisionCodeWorks
Train like a pilot with these 8 Best Android Apps for Pilots
M-Tune PC-Software
The remapping program in M-Tune PC-Software is very versatile. The vehicles you may return later may get much help from its comprehensive feature. This car tuning software has feedback of being very fast and efficient. The best feature is that it offers both 2D and 3D tuning.
Real-time data in an advanced version is easy to access while helping users with only one click. With this feature, it is a cakewalk for beginners and highly smooth work for professionals. This software has got flexible output functions.
See Also: 8 Ideal Video Sharing Apps For Content Creators In 2023
This car tuning software has a few cons too. It supports only Windows 7 or 10. The software does not help all vehicles, so I strongly recommend checking their website for your car on their list.
Visit: M-Tune PC-Software
EcuTek
Professionals will be the only gainers from this software. Honda, BMW, and Ford are among those seven vehicle manufacturers for which EcuTek tuning software is available.
While boasting about its fast and efficient tuning, you can complete the reprogramming process in less than a minute. This software has detailed map definitions that can be duplicated and exported. The tuning features are very robust and come with a lot of options.
However, the cons are that only a few vehicles are compatible with this car tuning software. It requires a lot of engine coding, which will not be user-friendly for beginners.
Visit : EcuTek
KESSv2
It is software designed only for the professional handler. This car tuning software is an updated version of what is available in K-Suite. And its functionality proves it. The help available is commendable. It gives a comprehensive range of ECU customization over any software available.
They are well-updated and keep on adding more vehicles to their compatible list. While it might need some paid subscriptions, the overwhelmingly designed program for beginners makes this software tick a few checkboxes in the cons section.
All in all, this car tuning software is one of the best among all, and it weighs down the cons.
K-TAG Slave
With the K-TAG Slave tool, you can safely customize any aspect of ECU. For more safe modifications, there is guided programming. It also provides broad compatibility over other tools and with all vehicle brands (90,000).
See Also: 6 Call Tracking Software to Increase your Sales in Business
K-TAG Slave tool is highly user-friendly by giving complete access to the ECU as it is safe and secured. The only downside of this car tuning software is for each modification; you need to make payment for the same, and no option for any independent changes.
FAQs
Can I do ECU tuning myself?
Although it can seem challenging, adjusting your own ECU is easy. Simple tools, tenacity, and careful research are all required. Hence, there are a ton of choices for ECU tuning.
Can I use my laptop to tune my car?
Just plug the cord for the programmer into the port on the diagnostic scanner device. You can open the ECU file in various software packages. Apply your adjustments before changing the settings. Connect the laptop to start making changes.
Is it secure to remap an ECU?
Although the majority are highly secure, keeping your car demands additional care. Hence, the more power your car has, means more impact a remap will have on its dependability. After remapping, your engine will be under more strain.
What is the cost of ECU tuning?
ECU tuning can dramatically improve your car if done correctly. Your automobile will run more efficiently and consume less gas as a result. A fantastic approach to make your automobile perform better and consume less petrol is to tune it. However, tuning might be pricey. Costs for standard options hence range from $50 to $200.
Does tuning the car increase mileage?
Yes, a lot of tuning stations provide a variety of choices. Hence, the most well-liked is to offer power upgrades. Typically, it comes at the sacrifice of fuel efficiency. Change tuning at high or low revs for solid acceleration to boost peak speed.
Conclusion
We hope you choose the suitable car tuning software for your vehicle as it can save you money and help you much if you are not confident in your EU coding skills. Read this out to program a car computer with a laptop. Wishing you all the best in selecting the best one for your prized possession because it deserves the best! 
See Also: How to Combine PDF Files on MAC | Top 5 Ways
Meet Carrie-Ann Skinner, our Apps & Games Editor with over 2 decades of experience in online and print journalism, specializing in all things tech.