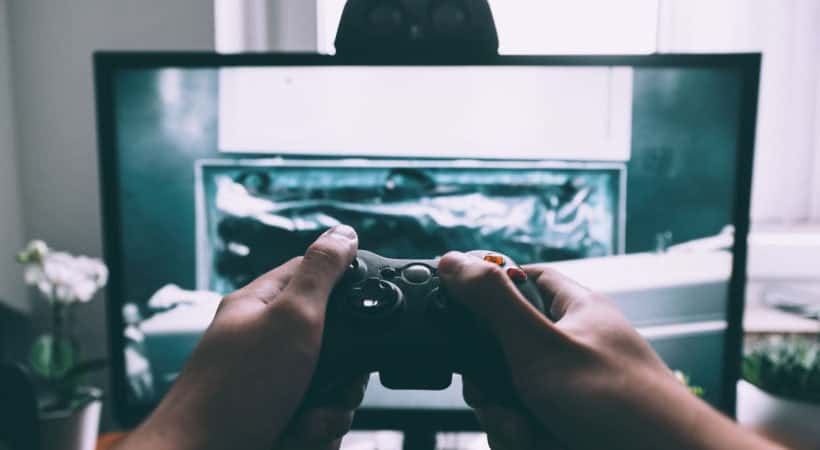 NVIDIA'S SHIELD line of entertainment devices, including its next-generation platform SHIELD Android TV, feature a library of great games spanning various genres. There are many reasons to choose SHIELD as your gaming console. It offers fun, visually stunning action games and indie adventures.
Some of the Best Games for NVIDIA Shield are The Witness, Death Road to Canada, Morphite, Cluster Truck, etc.
NVIDIA's marketing materials say that the Shield Android TV box is a streamer for gamers. It is also the best device for playing games developed specifically for Android TV. Here are the Best Games for NVIDIA Shield.
Visit: NVIDIA Shield
See Also: X Best Xbox One Mystery Games Of 2023
The Witness
While discussing the Best Games for NVIDIA Shield, this game must be on the list. The Witness was an enormous critical and commercial success for Jonathan Blow. An indie game designer who became known to the gaming world for his time manipulation-based platforming adventure.
Download: The Witness
Since then, the influential developer has released another puzzle game called The Witness. You can now download and play on the new NVIDIA SHIELD TV.
Death Road to Canada
This game is included in the list of Best games for NVIDIA Shield. This game is full of surprises each time you play it and provides an engaging gaming experience every time. It is available on mobile and shield TV and is so much fun!
On the death road to Canada, your goal is to navigate a zombie apocalypse to Canada by driving.  It features random locations, characters, and events; the game is full of surprises. Therefore, you'll want to play with this one over and over.
Download: Death Road To Canada
Morphite
The Best Games for NVIDIA Shield list cannot miss out on this game. Morphite mixes no man's Sky and something like Metroid Prime. It procedurally generates planets you can travel and explore and a campaign mode that includes space combat, puzzle-solving, and exploration missions.
The game contains a minimalist art style and a soothing soundtrack. The No Man's Sky heavily influences its feel, which is fantastic. We can also play this game on the phone, and it can be a truly remarkable experience on a large TV with a controller in hand.
Download: Morphite
Metal gear solid 2 HD
This is another game on the Best Games for NVIDIA Shield list. Hideo Kojima's arguably best game in the legendary Metal Gear series returns in a remastered version for the NVIDIA Shield.
Take control of Solid Snake as he sneaks through a heavily defended tanker to gather information on a new weapon. And then you play as Raiden, the rookie Spec Ops agent on a mission to infiltrate the compound of an evil corporation to save the president. And the world!
Download: Metal Gear Solid 2 HD
Cluster truck
'Cluster Truck' is also a part of the Best Games for NVIDIA shield list. It is a fast-paced first-person platformer that aims to jump between semis barreling down the road. At the same time, getting clipped by falling rocks, laser beams, and all manner of crazy obstacles.
It's a big game to play with friends, like "the floor is lava," with superhuman jumping abilities and wacky physics-based gameplay.
Download: Cluster Truck
Bridge constructor portal
Bridge Constructor Portal is also one of the Best Games for NVIDIA Shield. The Portal spin-off bridge constructor is a great physics puzzle game in its own right but adds the wackiness of Aperture Laboratories to the concept.
Download: Bridge Constructor Portal
You will use portals, propulsion, and repulsion gels, deadly lasers, pits of acid, and sentient turrets to maneuver test vehicles through 60 testing chambers.
Half-life 2
The Best Games for NVIDIA shield list was incomplete without Half-life 2. A masterpiece of a game, Half-Life 2 is the sequel to 1998's long-awaited first-person shooter, Half-Life. If you own an NVIDIA Shield, you must play Half-Life 2.
There's no requirement that you've played the first one, but if you'd like a bit more background, you play as Gordon Freeman, a quiet scientist. He accidentally opened a portal to a parallel universe while working for Black Mesa Research Facility.
Download: Half-life 2
After loop
eXiin is the developer of this beautiful puzzle game. This is also one of the Best Games for NVIDIA Shield. There are only a few essential elements that the game employs and are available in inventive ways. In this game, a cute little robot who must manipulate blocks to escape each confined space controls the players.
Download: After Loop
Additionally, you can cause groups of blocks to interact with each other, so you don't have to upgrade to get good gameplay. This game implements the free-to-play model, so you get many quality gameplay for free without upgrading. 
Myst Series
There is perhaps no other adventure video game series with the same level of influence as the Myst series. The game transports players into haunting worlds with vibrant locales and intricate puzzles to solve in each entry in this critically acclaimed series. It was one of the first properties to take advantage of the then-emerging compact disc (CD) format, which greatly influenced the industry.
Download: Myst Series
This accessible but challenging gameplay appealed to a new generation of gamers and still stands out today. It has been completely revamped and has become a visceral mystery adventure. 
See Also: Top 6 Websites To Download Gamecube ROMs
Super meat boy
Quite frankly, Super Meat Boy is brutal. This game has quite a fitting name. This game makes the players feel that they are in a meat grinder. Super Meat Boy follows the tradition of 2D side-scrolling platformers that challenge players to beat their sadistic gauntlets of misery and pain.
Download: Super Meat Boy
The game's graphics are not available in excellent pixels; Super Meat Boy reminds us of the difficulty of old platformers. This process has no place for error, so precise input is crucial. Despite the punishing gameplay, something must be said for the rush of joy you get when you finally make it through a complex area.
See Also: Top 5 Music Making Apps For The Musician Inside You | Latest 2023
FAQ's
What games can I play on NVIDIA Shield?
A comprehensive series of happening games are available on NVIDIA Shield. Tomb Raider, Street Fighter X Tekken, Sonic The Hedgehog 4: Episode 2, The Witness, Asphalt 8: Airborne, and Metal Gear Rising: Revengeance are some of the most played games on it.
Can NVIDIA Shield play all Android games?
NVIDIA Shield TV supports most games supporting Android TV, which are available on Google Play and GeForce Now.
What are the storage details of the NVIDIA Shield?
Here are the storage details of the NVIDIA Shield: For NVIDIA Shield TV- RAM: 2 GB Internal Storage: 8 GB Expandable Storage: MicroSD For NVIDIA Shield TV Pro- RAM: 3 GB Internal Storage: 16 GB Expandable Storage: MicroSD, USB
How to set up the NVIDIA Shield for gaming?
To set up NVIDIA Shield to play games, first install the GeForce Experience on your PC and log in. Then in Settings, enable the GameStream option. Next, click on My Library in the NVIDIA Games app and set up the GameStream.
Meet Carrie-Ann Skinner, our Apps & Games Editor with over 2 decades of experience in online and print journalism, specializing in all things tech.