If you are into the gaming world, you may know the popularity of the PS4 gaming console and its games over the market. Many people want to increase the internet speed on their PS4 while they surf and want to enjoy their games without any slow server. If you are among them, you can use the best DNS server for PS4.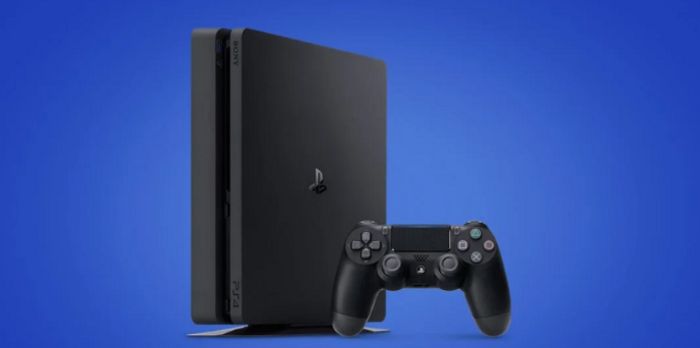 See Also: Fix "DNS Server Not Responding Windows 10" Error (Complete Guide)
What do you mean by DNS Servers for PS4?
DNS servers, also known as Domain Name Servers, consist of your Internet Protocol address of the websites that correspond with human hostnames. Humans find it hard to remember individual Websites' IP addresses.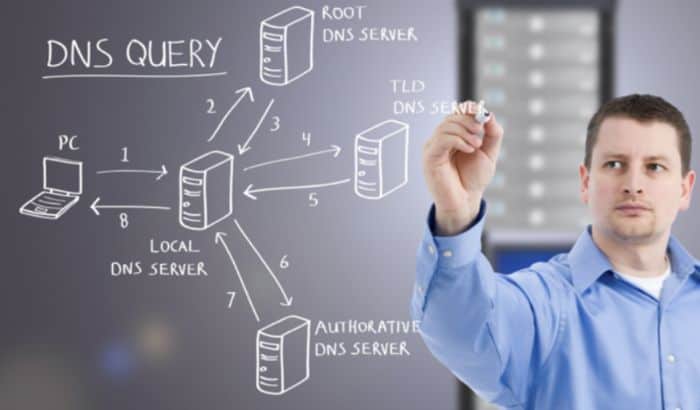 People usually find it difficult to remember the IP address of any website rather than its name. DNS is to build a connection between IP address and Domain.
Benefits of using the best DNS Server for PS4
Now, you can find that most gamers prefer to use the best DNS server in their region. The reason is that DNS significantly reduces traffic to give them the best possible internet connection.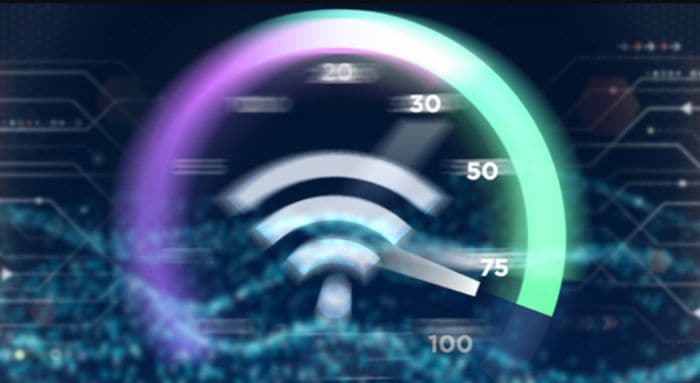 There are many more benefits of using the best servers presently. Here are some of the common ones-
Stabilizes connection-

Changing your DNS server setting can allow you to get a reliable link because of how they would re-route the traffic.

Improves security system

– You can ensure that you are better protected using DNS servers via firewalls and phishing protection.

Fastens loading time

– You could experience web pages loading more quickly than usual since you have a lower query time. It can help you to enjoy better ping and jitter.
Best DNS Servers for PS4
See Also: Can You Get Discord On PS4? | Complete Guide
Google DNS
This DNS server for PS4 was launched in 2009. It is presently the world's largest public-used DNS server, managing more than four hundred billion server requests daily. It does not use the traditional DNS servers but uses custom-designed cutting-edge technology, adhering to DNS norms. This server makes the internet more secure and faster.

If you don't want to use your default DNS, you can utilize Google's free public DNS to access the internet. Using Google Public DNS will likely get more accurate results, excellent performance, and security.
Google Public DNS is quite dependable when it comes to gaming. With Google Public DNS, you'll have a better gaming experience. Furthermore, DNS aids in reducing stress on ISP DNS servers, making the web faster and more secure.
For operational considerations, Google uses custom-designed technologies rather than regular DNS servers.
Google is also known as one of the leading firms prioritizing DNS security. 
Visit: Google DNS 
DNS Server: 8.8.8.8
See Also: 5 Google Hangout Alternatives Of 2022
OpenNIC
OpenNIC is a free-to-use DNS server that would take traffic away from the server supported by the ISP. A unique aspect of this DNS server is that different servers are given depending on your location. So, in case you switch to this DNS server, you will provide the closest four servers to your site.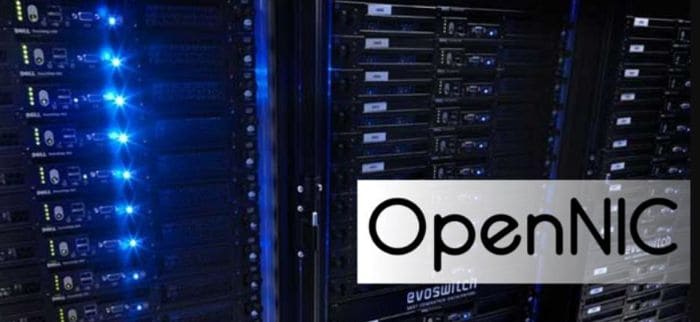 If you want to improve your gaming experience, you can't go wrong with OpenNic DNS servers. It's a massive improvement over your default DNS server for PS4. It may not be the best DNS server available, but it will provide a pleasant gaming experience. You don't have to worry about your privacy because it protects you from attacks.
Visit: OpenNic
See also: Fixing: How To Stop Ps4 From Overheating
DNS Server:23.94.60.240
OpenDNS
It is a famous DNS server for PS4 currently used by more than 90 million users across the globe. There is 100 percent reliability and also provides the option of parental control with various sifting choices. It allows you to block adult content. Also, this technology makes your Internet connection faster by reducing data routes between networks and data centers.

This DNS has over 90 million users worldwide and offers a variety of sorting options and parental controls. OpenDNS servers can block adult content, making them ideal for gaming with children. This DNS is faster than Cloudflare, and it's one of the best gaming DNS options available. You can also utilize its VIP version to access Google DNS's features and capabilities
Visit: OpenDNS
DNS Server: 208.67.222.222
DNSWatch
DNSWatch is a successful DNS provider that is free to everyone. Unlike the other providers, it does not provide you with any paid packages. It also offers people DNS neutrality, just like OpenNIC.

It means it does not censor any content. Privacy is essential in this server, and it does not log any of your histories.
Visit: DNSWatch
DNS Server:82.200.69.80
Cloudflare
Cloudflare is considered one of the best servers for PS4 and is known across the globe to create the 1.1.1.1 primary DNS server as the world's faster system known never to log the Internet Protocol address of any person and never sell their demographic data to any target adverts.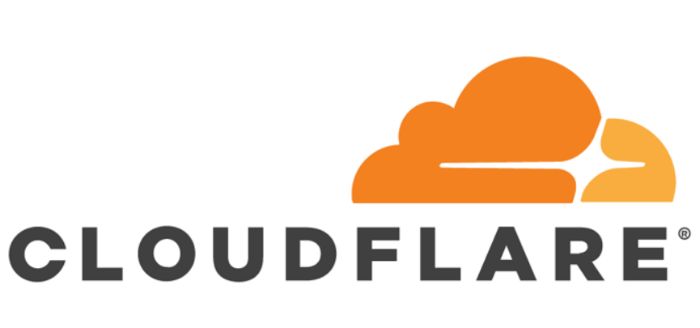 It is one of the fastest DNS servers available today? By encrypting your web browser's traffic, Cloudfare's primary DNS will prevent anyone from snooping on your search history and overall internet behavior. Furthermore, this DNS server is well-known for never exploiting your information to target advertisements, sell demographic data, or log in to your IP address.
Cloudflare users benefit from fast connections and excellent service. Cloudflare DNS has the advantage of never sharing client data with a third party. Furthermore, this DNS is safe to use so that you won't worry about your privacy.
Visit: Cloudflare
DNS Server:1.1.1.1
Alternate DNS
Alternate DNS helps its users block unwanted and useless ads. It does so by rallying security onto your system. Blocking the ads can make browsing and gaming speed up. It can also improve the experience.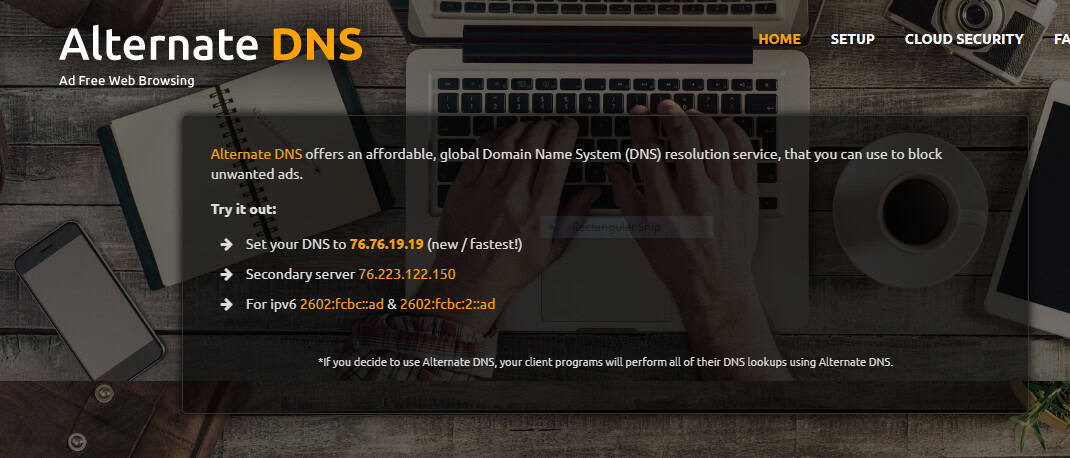 Alternate DNS, as the name implies, gives you the most acceptable option for finding the best DNS server for PS4. It includes incredible features that allow users to block adult, dangerous websites, malware, trackers, and other harmful content. When you use Alternate DNS, you also get a faster browsing experience. Furthermore, the DNS has good performance and is interoperable with IPv4 and IPv6 protocols. You must pay $2 per month for its Family Premium DNS to use its premium features.
Visit: Alternate DNS
DNS Server:23.253.163.53
Verisign Public DNS
If you are a person who needs the utmost security, then this DNS server for PS4 could be a good choice for you. It provides various security servers, such as security against Dos attacks and cyber threats. Verisign Public DNS respect your privacy, so they do not sell their user's data or profile to any third-party sites. They had provided a detailed step-wise process to use the server for gaming consoles or web pages on their site.

Verisign Public DNS has been around for a long time and is well-known among gamers for emphasizing reliability, privacy, and security. This DNS is for gamers that require network stability and security. Because this program does not exchange user data with third-party suppliers, you do not need to be concerned about your online security when using it. Verisign is compatible with various operating systems, including Windows, Linux, Mac, and Windows.
Visit: Verisign Public
DNS Server:64.6.64.6
Smart Viper
It is mainly an internet mining company with expertise in analyzing web pages. They provide free Domain Name Servers for their users. As well as log some important individual information with their websites, but it is unknown.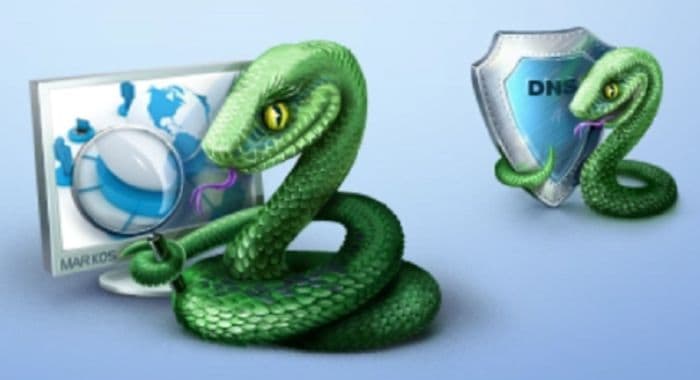 Also, they keep the data confidential from the third parties, which can improve your security.
DNS Server:208.76.50.50
SafeDNS
SafeDNS is also a web company that provides the DNS service with many filters that the users can customize for homes and businesses. They restrict sites with adult content, phishing, or other cyber threats. 
They also do not keep their logged personal information secret and prefer to share it with the affiliate for external processing.
SafeDNS is the best DNS server for PS4. It provides dependable and consistent protection against all threats. You don't have to worry about your online security or privacy. SafeDNS has the advantage of not recording user IP addresses or sharing their personal information.
Visit: SafeDNS
DNS Server:195.46.39.39
Comodo Secure DNS Server
It has been a solution-based reliable server since the early 2000s. It is a cloud-based DNS used mainly in gaming consoles and corporate because of its various benefits. They are known for providing high-level security and control from any device in any part of the world. As a global DNS server, it is hosted in over 25 countries.
Are you looking for the best DNS server for PS4 that can provide you with the fastest and safest internet browsing experience? Then using Comodo Secure DNS would be beneficial. This DNS allows you to play any online game without being exposed to online attacks. You do not need to download or install anything to utilize Comodo Secure DNS. To enjoy a smooth and significantly faster gaming experience, you must set up the DNS settings of your networks using the Comodo DNS IP address.
Visit: Comodo
DNS server:8.26.56.10
QUAD9
 If you're looking for a DNS server for PS4 that has the approval of major IT businesses like IBM, you should go with QUAD9. This DNS is an entirely free public service that protects users' security and privacy.
QUAD9 safeguards consumers by disconnecting them from harmful websites. It also doesn't save user IP addresses or reveals their personal information. As a result, you can enjoy your favorite game knowing that QUAD9 will protect you from cybercrime and cyber threats.
CleanBrowsing
 Now let's look at this fantastic free DNS server for PS4. CleanBrowsing has several filtering settings that safeguard users' safety. When using CleanBrowsing, you won't worry about malware sites or scams.

Users can also purchase premium plans to gain access to more advanced capabilities of this DNS. This is the DNS to use if you want to have a pleasant gaming experience while maintaining your online security and privacy.
Oracle Dyn

 
 It is one of the best DNS servers for PSF4 in the world today. You will be able to choose a customizable and unique hostname for any IP-compatible device with the aid of this system.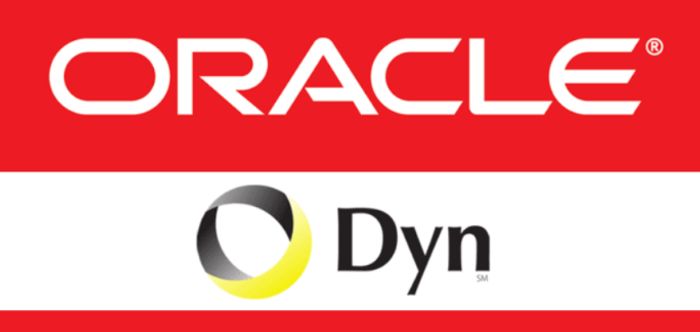 All modifications you make to the data and device will be updated frequently, ensuring that consumers have the most excellent possible experience while avoiding unnecessary delays. Dyn is mainly used for gaming consoles such as the PlayStation 4, and it may register various locations and devices to ensure that no saved processes or data are lost.
Conclusion
Here are the top 10 best Domain Name Servers suitable for Play Station 4. These servers could be helpful for gaming and help you fasten your internet connection, reduce lag, and improve your gaming experience.
See Also: Best MTU Settings For PS4 – Improve Your Gaming Experience
Sourabh Kulesh is a Chief Sub Editor at TechiePlus. He has worked in a national daily newspaper, a news agency, a magazine and now writing technology news online. He has knowledge on a wide gamut of topics related to cybersecurity, enterprise and consumer technology.