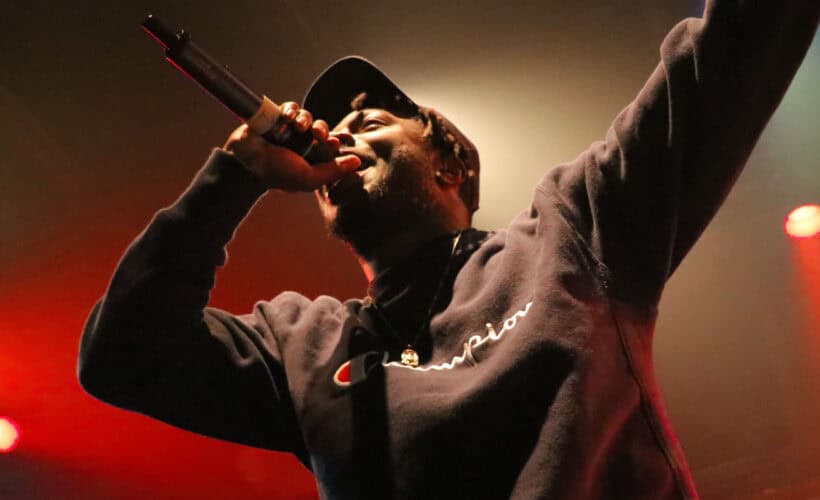 The majority of musical genres combine music and words. The article is about some best apps for rappers. However, rap is more heavily reliant on storytelling and the written word. To make the wordplay sound natural, a rap artist must concentrate on finding the perfect beat, rhyme scheme, and probably a solid vocabulary.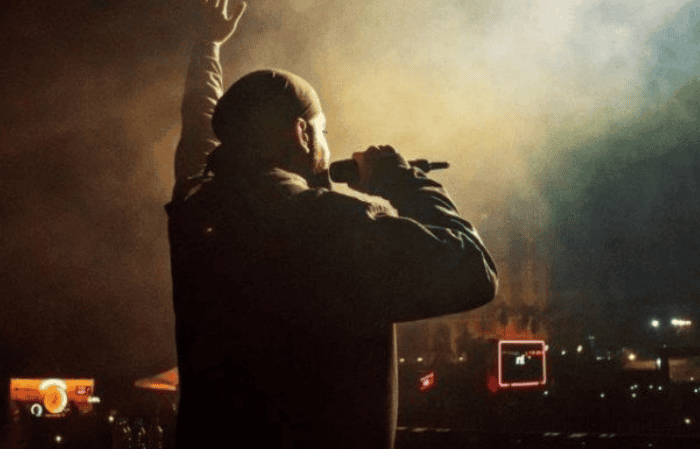 Some free rap apps are:
Rap Fame
Rap Beat Maker
Rapchat
Rap Maker
Auto Voice Tune
The Art of Rap, and
Rap Maker.
Are you eager to learn more about apps for rappers? Although practice is necessary for perfection, instruments are available to help. The top rap applications for iOS and Android are listed below. Let's begin.
See Also: Chinese Music Apps
Best Apps For Rappers
Here are the 12 best apps for rappers mentioned below.
Rap To Beats
Rap to Beats is the first application for anyone who wants to get into the best rap apps.
You can choose from many high-caliber beats with this program, accessible for Android and iOS, to record your rap. This audio recording can be shared with others or kept in your demos in mp3 format.
Additionally, you can upload any song from other applications and use it to record your rap song over the available collection utilizing this app.
Rapchat
Another fantastic smartphone app that lets you record your rap and share it with friends and strangers is called Rapchat.
The software, compatible with Android lock screens and iOS smartphones, includes over 100 beats and many other fascinating features, such as listening to and rating other rappers' work. Something fantastic for the person you wish to help create their rhymes and establish their identity.
See Also: Best Music Player For Mac
Music Maker JAM
Even though the program is primarily designed for apps to make rap songs, it can be a fantastic tool for aspiring rappers to advance their talents.
You may use the program to cooperate with several other forms of music, make your original beat, and do a lot more. In reality, many prepared samples use as incentives, but only some offers for free.
Gully Beat
It is among the best methods for entering the rap scene. The program enables users to channel their inner Murad and perform live rapping apps. It provides them with features and capabilities that will allow them to express their musical side and launch careers in this industry.
Users of this music software encourage to write their raps, upload them online, join various groups, and support one another's efforts.
Battle Me
Battle Me is one of the most widely utilized digital smartphone apps for rappers and enthusiasts.
Rappers can use the app to record their original music and develop their skills by competing in and taking first place in competitions.
Download: Android
Free Rap Wars
This program, available on the Apple Store, allows aspiring rappers to record their tracks utilizing hundreds of native beats and share them on Facebook and Twitter.
Developing their skills and becoming Rap Kings also pushes them to interact with other rappers, listen to music, and compete with them.
See Also: Twitter Block Checker
AutoRap
AutoRap is a different program that you need to download right now.
Aside from auto-tuning your freestyle verses, accepting challenges from other rappers, sharing your work on other networks, and turning your speech into rap apps utilizing 100 tracks from artists like Eminem, Snoop Dogg, and Nicki Minaj, this music app also offers several other functions.
The AutoRap software allows you to discover the rapper inside you in this way.
Rap Studio
This mobile entertainment app, accessible on both the Google Play Store and the Apple App Store, encourages players to mix tapes and song recordings to make their rap albums. It helps users to enable appropriate music loops, modify the pace, and create HD vocal files over four tracks.

In addition, the software makes it simple for users to export and share their work on Facebook, YouTube, and other sites. And in doing so, win praise for their originality.
See Also: Best Online Music Games For Kids
Rap Instrumental Beats
One of the best apps for rappers who love rapping is Instrumental Rap Beats or Just Rap Beats.
You can write and record your rap song using the instrumental tracks available on this music app, accessible on your smartphone and other devices.
OffTopStudio
OffTopStudio is on the list of the best apps for rappers. These beats are divided into several genres: hip-hop, electronic, pop, rap, and R&B.
You can upload your beats to the app and share them publicly.
Genius
How well a new-school rapper knows hip-hop's history and culture frequently sets them apart from OGs.
Veterans understand how crucial it is for a rapper to be familiar with the history and terminology of hip-hop culture. Still, many newly-minted MCs need to say the same.
Genius can assist your study efforts if you fall into the latter group. This software allows you to look up the meanings of the lyrics of any hip-hop song.

Simply put, it serves as your one-stop resource for deciphering all of the references, metaphors, disses, wordplays, and other hip-hop jargon found in the songs of your favorite rapper.
Rhymeo
To be a successful freestyle rapper, you need to be able to communicate ideas and maintain a strong flow effectively. The most crucial requirement is a tonne of practice for rap-making apps.
You may do all three with Rhymeo from the convenience of your iOS games and phone.
The program is specifically made to help you improve your improvisational abilities so that you may advance your freestyles. To help you rap over the beat quickly, we provide rhyming word suggestions to help you stay in rhythm.

Additionally, Rhymeo enables you to save up to 40 seconds of any hype-worthy content you produce. So you can share it with other rappers.
Download: iOS
See Also: Best Apps To Play Music Without Wi-Fi
FAQs
What does the rap artist SoundCloud app do?
The Soundcloud app makes it less scary to seek criticism of your music from fans and other rappers. The software is, therefore, excellent for emerging hip-hop artists. Especially those who need to build their confidence before entering the rap battle scene.
Is Autorap the ideal rap app?
Autorap is a rapper-specific program that works on iOS and Android smartphones, unlike many others. The fact that it is free and simple to use. Also, it has over 100 beats from some of the top musicians in the industry is even more essential.
How does the rapper's app function? What is it?
The app aims to give rappers a one-stop shop for networking, displaying untapped talent, and competing. If you're looking for a way to assess your musical skills against those of others or to get feedback on your work, this app may be of use.
Conclusion
For any rapper, all of these apps for rappers combine to form a complete package. The list covers everything: capturing audio, creating beats, disseminating tunes, and freestyle rapping. If you genuinely want to develop and take rapping seriously, you can also decide to install Rap apps.
Sourabh Kulesh, Chief Sub Editor at Gadgets 360. and TechiePlus, writes technology news online with expertise on cybersecurity and consumer technology.