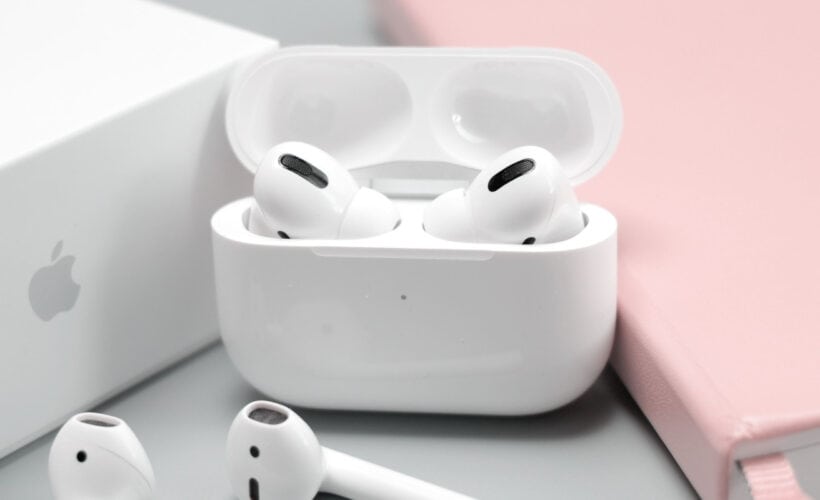 This post will examine the root cause of the "AirPods case not charging" and potential fixes. Typically, hardware issues are at blame. We have outlined everything in this text in simple terms. 
If your AirPods are not getting connected to your Mac, you first need to put both AirPods in the charging case and ensure that both AirPods are charging. Then Choose the Apple menu > System Settings, then click Bluetooth to ensure Bluetooth is on. If your AirPods are connected, ensure they're selected as your audio device.
See Also: iPhone Wireless Charging 
We'll now explain how you may quickly fix this issue and resume using your Apple AirPods without experiencing any AirPods case-related issues. However, we advise you to try all the below solutions before making a new purchase or taking your device to an Apple Care Center. They can all help you resolve your Apple AirPods case by not charging difficulties quickly and without spending money. Let us begin the post without further ado and ask that you read it from beginning to end.
See Also: How To Cancel Spotify Premium On IPhone? | Cancel Under 5 Minutes
Fixing Apple AirPods Case Not Charging Issue
Here are some methods to get your AirPods to start charging again. Please make sure to follow these steps carefully.
Reset The Defective AirPods Case
This is the best solution because it has helped individuals all around the world with a variety of problems. It functions by reverting your AirPod case won't charge to factory defaults. The faults and issues related to why I won't get it will resolve my AirPods case charge issues. To reset the AirPods case, follow these instructions:
For 15 seconds, depress the rounded button on your case's rear and wait until the light becomes orange before it goes white. You can then depress the button.
See also: The 7 Best Music Player For Mac In 2023
Clean The Charging Port Of Any Dirt Or Dust
The ensuing repair is simple and can be carried out by anyone. It's possible that minute dust particles entered the lightning port connection.
That will make charging difficult. Although it is a straightforward fix, you must proceed cautiously to prevent severing the connection.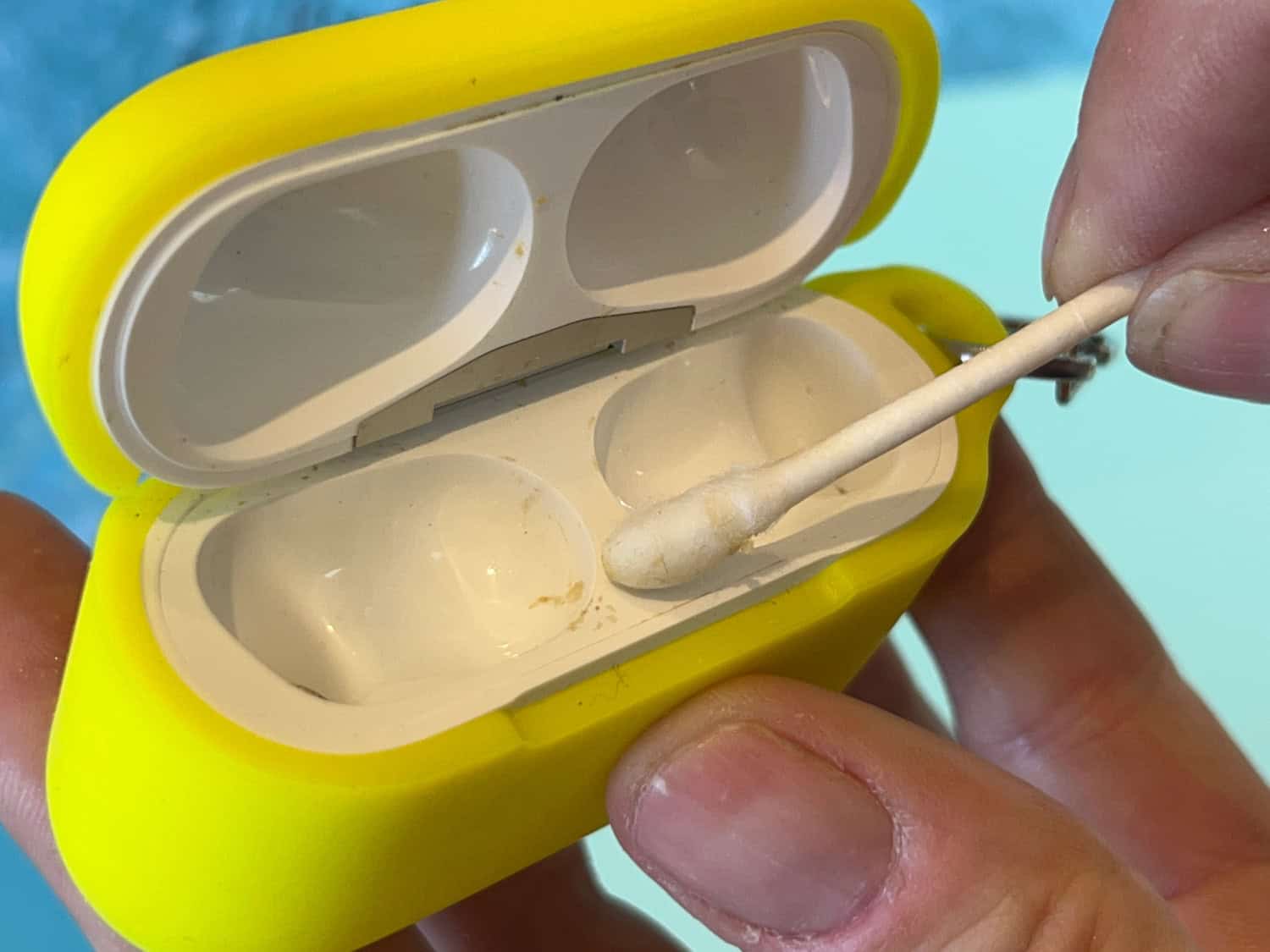 To clean the connection, first Remove any dirt or dust. Get a clean microfiber cloth, an old toothbrush, or a cotton swab. You should cautiously clean the port without damaging the connection. Verify whether the AirPods case is currently charging.
Purchase A New Cable And Charger
Try a different charger and charging cord if the first two steps don't work. Use only goods that are compatible with your device, please. Since most third-party accessories lack certification, they are incompatible with Apple devices.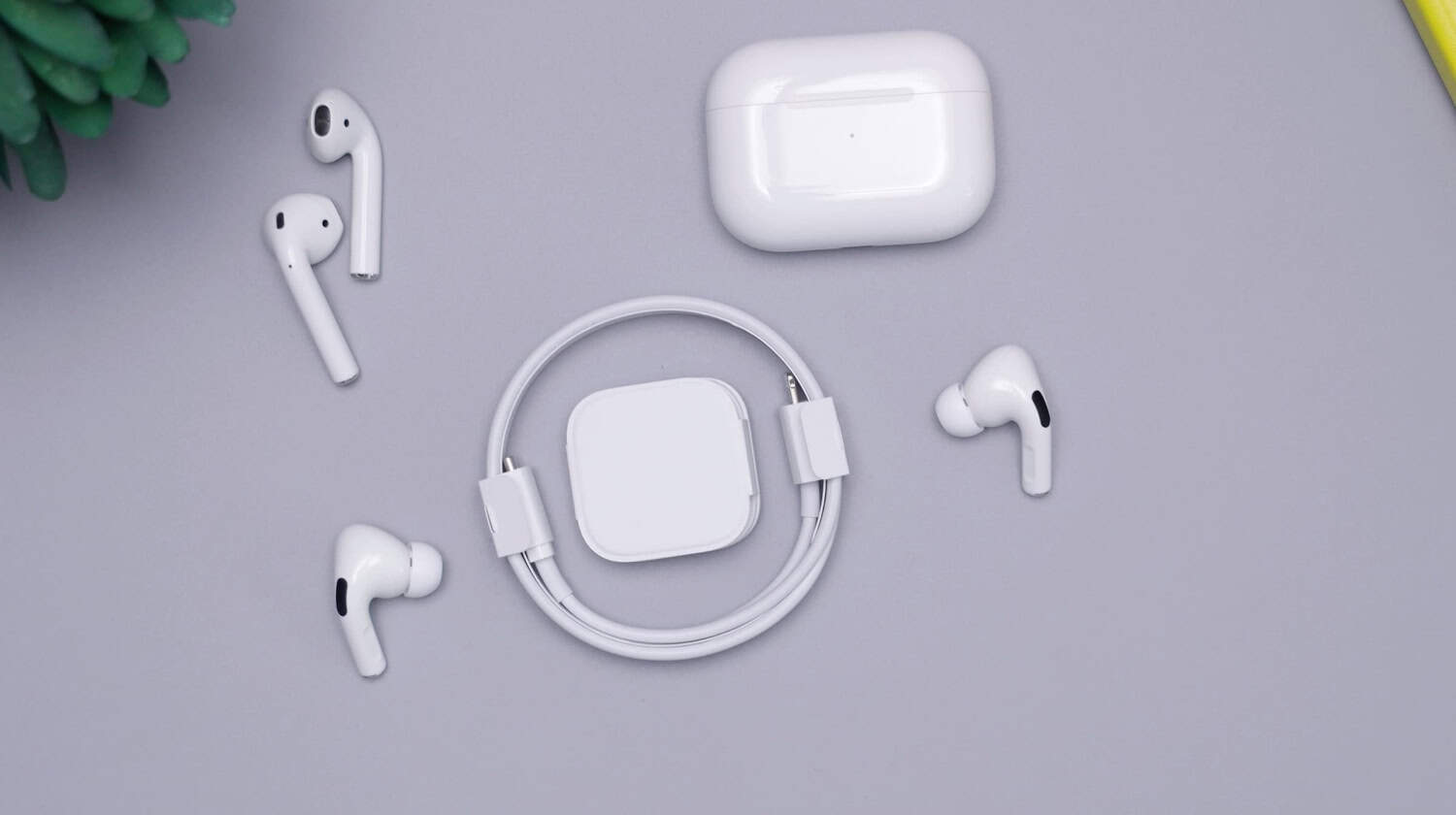 Therefore, stick with the original Apple charger for the most excellent results. You may purchase the charger and cord from Apple by going to their official website. And it would be another answer to the question, "Why is my AirPods case not charging?"
See also: 7 Best Phones Compatible With Straight Talk In 2023
Update Your AirPods' Firmware
The firmware of your AirPods has to be updated as the next step. Apple periodically releases new fixes and updates for its AirPods product line. Therefore, updating yours ought to resolve this AirPods charging but not the case issue.
If your AirPods aren't charging, follow these instructions to change the firmware:
Place your AirPods in their case if you haven't done so already. The following procedure connects it to a wall outlet or a wireless charging station.
Bring the iPhone case and the iPhone up near to one another now. Following that, make sure your iPhone or iOS device is online.
Any new firmware upgrades will be immediately found and installed by Apple.
To check if the firmware is up to current, go to "Settings" and then the "General" section.
To check your device's firmware and model number, press "About" and "AirPods."
AirPods firmware update

When the update is complete, you can see if the AirPods case is charging. If so, go to the following step without delay.
See also: How To Transfer Contacts From Android To IPhone [5 Quick Ways]
Get A New AirPods Case
It may seem odd, but even if you believe you have recently put your AirPods in their case to charge them. Drop the AirPods inside the case and wait for the charging light to turn on to make sure. And if it does, your AirPods might not be broken.
If the light doesn't turn on, there is probably a problem with your AirPods' charging process; follow these instructions until you identify it. If all else fails, you must take it to the closest Apple Store. In addition to taking significantly longer than the other fixes, this one might cost you money. 
See also: How Do You Fix An Unresponsive Touch Screen? | Easy Fixes
FAQ'S
If one of my AirPods isn't charging, what should I do?
If only one AirPod won't charge, something might interfere with its ability to connect to the charging case. After thoroughly cleaning the non-charging AirPods end, clean the case, giving specific attention to the bottom where it should make contact. You can also try to reset the AirPod holder to see if that resolves the problem.
How will I know if my AirPods are charging correctly?
Open the case containing your AirPods and close them to your associated iPhone to see if they are charging properly. It will show the battery life of your AirPods and their case on the iPhone's screen. You can tell why I am not charging my AirPods if a lightning bolt icon appears next to the battery icon. The device isn't charging if the battery icon is gone.
How are the AirPods Pro's batteries tested?
Open the Smart Case if you have AirPods Max, then hold the case against your iOS smartphone. Open the case lid with your AirPods inside if you have AirPods or AirPod Pro case not charging, and then hold the case close to your iOS device. Under your AirPods, a charging icon should be next to the battery icon.
When they're in your case, are your AirPods charged?
When your AirPods are in their case and connected, this can shorten their battery life and permanently harm them. Today's discussion will be on how you can use your case to stop this from happening. You will also need to troubleshoot your phone because it is another potential source of the issue.
How can I use Find Me to locate my AirPods?
Apple Maps directions to the AirPods. You can use 'play sound' to make an audible signal for open AirPods cases to help you find them. Locate the AirPods on a map in Find My app, and choose whether to play sound on the left, right or both AirPods. Open a map with a route to your AirPods by selecting Directions for open and closed cases.
Conclusion
We hope these suggestions may help you fix your AirPods case not charging. You must test each one separately. The device should typically start functioning. But if nothing seems to work, you must take it to the repair shop. More frequently, the AirPods won't connect, the case won't charge, and the service department is highly knowledgeable about how to fix it. You can check this out to back your Mac to an external hard drive.
See also: 4 Quick Ways To Transfer Photos From Android To Mac | 2023
Meet Carrie-Ann Skinner, our Apps & Games Editor with over 2 decades of experience in online and print journalism, specializing in all things tech.