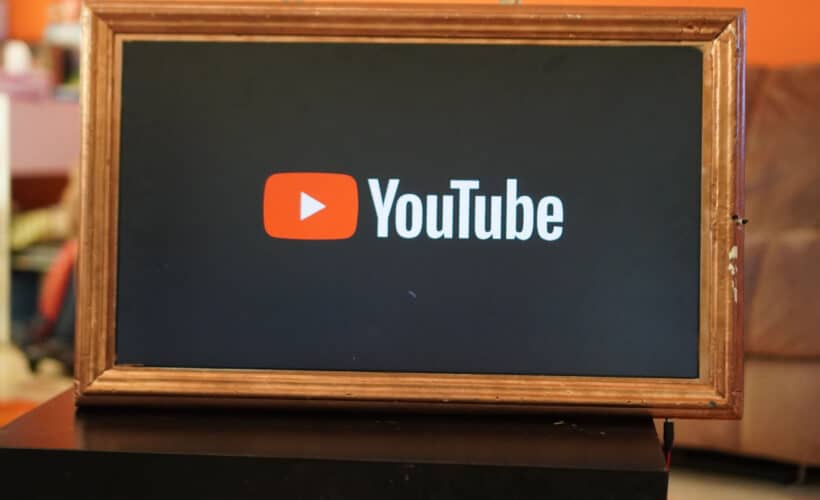 The Firestick is a streaming media player developed by Amazon and marketed as a way for people to enjoy content from the internet, including YouTube TV, and watch all those local channels. Youtube TV is a great platform that allows users to watch their favorite channels on the go. However, some users have reported that Youtube TV is not working on their Firestick.
Restarting your Firestick. Some of the users have fixed their Youtube problem by restarting their Firestick.
If you are a Firestick user, you might have faced this problem. It is a result of the two devices' compatibility issues. It occurs due to the different operating systems Firestick and the Youtube TV app. We will explore some of the main reasons why YouTube TV has stopped working on Firestick and what you can do if you experience this issue.
See Also: Top 7 Best Camera For Live Streaming In 2023
Reasons Why 

YouTube TV Not Working On Firestick
This article will tell you the steps you need to take to make YouTube TV work on your Firestick.
Check The Compatibility Of Amazon Fire TV And YouTube TV
In 2019, Amazon added all the services of youtube. It means that since 2019, compatibility was there between Amazon and youtube. The FireTV supporting YouTube Tv includes:
See Also: 14 Rabb.It Alternatives That Are Actually Better Than Rabb.It
Check The Internet Connection
An unstable internet connection can create trouble while playing youtube on Firestick. So, there should be a stable and good internet connection to run the apps without hiccups on the Firestick. 
It is essential to check the internet connection on the firestick device and all other devices to go through the real connectivity problem. If your Firestick is not connecting to Wi-Fi, you may want to read this article.
Remove the App's History And Cache
Youtube TV may stop responding when the application cache is corrupted or faulty. However, to eliminate the debased cache on the FireTV, we need to follow specific steps:
Look out for the settings option in FireTV >  Choose Application
Scroll down to manage installed applications to look out for the Youtube TV app. 

Precise data by opting for a clear cache option.

Once all the cache is cleared, attempt to browse youtube once to check if all underlying issues are sorted.

Further, to keep the account active, one must try logging in to check if it's working fine. 
See Also: 6 Best Apps To Play Music Without Wi-Fi
Force Stop YouTube
One of the reasons for the youtube firestick not working is the video buffering while playing it. 
By following a few steps, we can ensure the proper working of Youtube:
Operating the application.

Click on the option manage installed application.
Click the option "force stop." This way, the app is forced to stop and again restarts.
See Also:  Wii U Roms Websites | Top 4 Safe & Free Websites
Start Fire TV Device Again
The next step to restart the Fire TV device should be to refresh the Youtube TV. Doing this can fix several issues if the device is streaming like Chromecast. There are specific steps to follow, which are highlighted below:
Unplugging of power cord for a few seconds.

Put the plug back 

Try opening Youtube.
Restarting the device by clicking on settings and selecting the My FireTV option is possible. Click on the restart option. In addition, we can cross-check it by opening Youtube TV. After resolving this problem, you can add Disley Plus to your Vizio smart tv.
See Also: The Top 6 Best Detective Apps In 2023
Reinstall The App After Uninstalling 
Firstly, by uninstalling the Youtube app from the Firestick TV, there is a scope for removing all the cache and data files. In other words, It refreshes the Youtube TV app and makes it ready for smooth, hassle-free usage. 
Follow the below-mentioned steps for uninstalling and reinstalling:
It is important to use an updated version of the firestick software to avoid any glitches and hassles while using the Youtube TV app. By updating the firestick, we can avoid the sudden crashes of apps along with the stability of it while using it. Click here to download the video on chrome. 
See Also: Top 12 Delicious Games In Order (Chronological) [2023]
Specific steps to be followed are:
For uninstallation, for the instructions on the screen further. 

So, to complete the process, we reinstall it again by the below-mentioned instructions:

Check the FireTV menu for YoutubeTV.

Opt for the Get option.

Follow it up by downloading the app.

After the installation, we can log into the account to see whether the Youtube TV is working. 
See Also Best Laptop For Watching Movies At Home In 2023
Updating Firestick
The following steps will help you solve the issue if your Youtube TV is not working on Firestick by updating the firestick:
Install the current version of firestick. Select the About option. Therefore, there will be an option to go through the updates. Check out this PS3 controller on Switch.
Reconfigure Firestick 
Firstly, the data and personalization will return to zero by resetting the firestick. After that, all the in-app purchases, saved content, etc., will be lost on resetting the firestick. 
How do we reset the firestick?
Settings> Find my FireTV> Rest to Factory Defaults> Reset
See Also: How to Save WhatsApp Chat In PDF | Full Tutorial
Also, resetting the firestick by pressing the right side of the navigating circle and the back button for about 10 seconds can solve the issue. 
These are a few resolves for Youtube TV not working on firestick.
See Also: How To Get Titanium TV For PC, Android, IOS In 2023
YouTube TV Remains In the Buffer
One of the most prevalent problems with YouTube TV is buffering. To resolve buffering issues on YouTube TV on FireStick, follow these steps:
Check Your Internet Connection
Live and on-demand TV streaming on YouTube TV is possible. For that, a reliable internet connection is necessary. You'll experience buffering when streaming if your internet connection is weak. The recommended YouTube TV internet speeds below can guarantee seamless streaming.
3.0 Mbps: The YouTube TV app recommends 3 Mbps as the minor streaming speed. Any speed lower than this could result in sluggishness and buffering.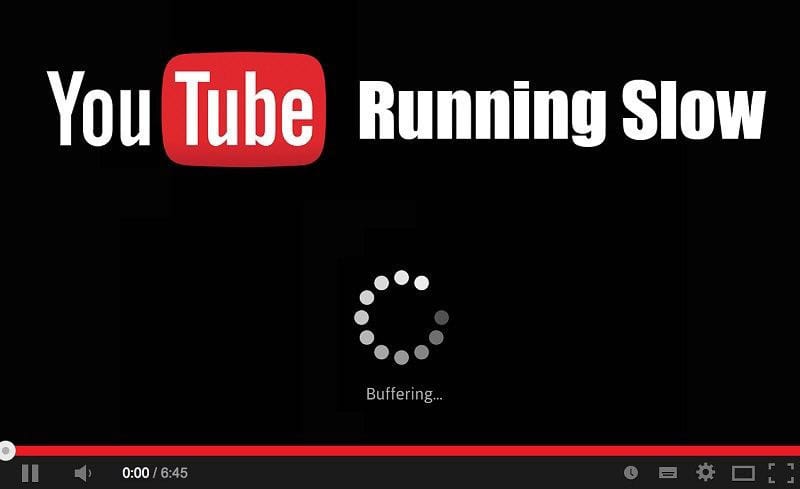 YouTube TV advises a minor internet speed of 7 Mbps for high-definition content. The reason may be other devices are using the internet connection to stream. There may be buffering and a slower pace on YouTube TV.
In that case, the least suggested speed of 13.0 Mbps for streaming high-definition videos on YouTube TV.
To determine if your internet speed is within the suggested range, utilize a speed testing tool online. If not, decrease the video resolution or remove some connected devices.
Application Errors For YouTube TV
Sometimes, you can see an application error when using YouTube TV for streaming or a mistake that closes the app. Following are some instructions for resolving issues with the YouTube TV app:
Force Abolish YouTube TV
An application's background processes can be cleaned up by stopping it. Ending YouTube TV on a FireStick: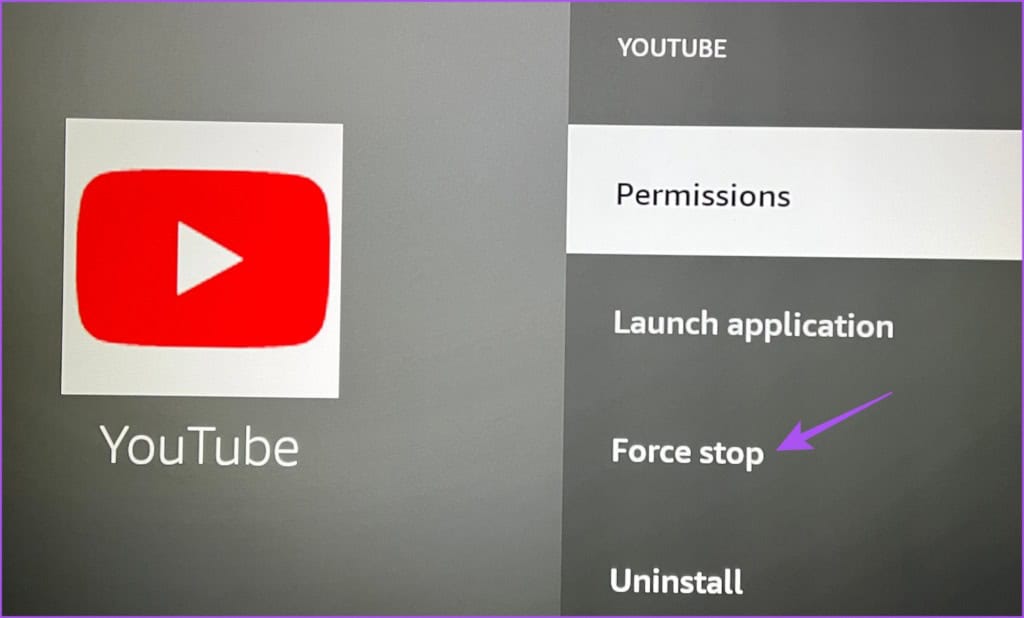 FireStick Settings> Applications> Manage Installed Apps> YouTube TV > Force Stop. 
Clear Cache
The cache is the information your YouTube TV app keeps to speed up your response to your requests. Unfortunately, as data builds up, there is not enough room for the app to function, which results in errors. Fix it by clearing the cache.
On a FireStick, clear the YouTube TV cache as follows:
FireStick Settings> Applications.> Manage Installed Apps> YouTube TV> Clear Cache.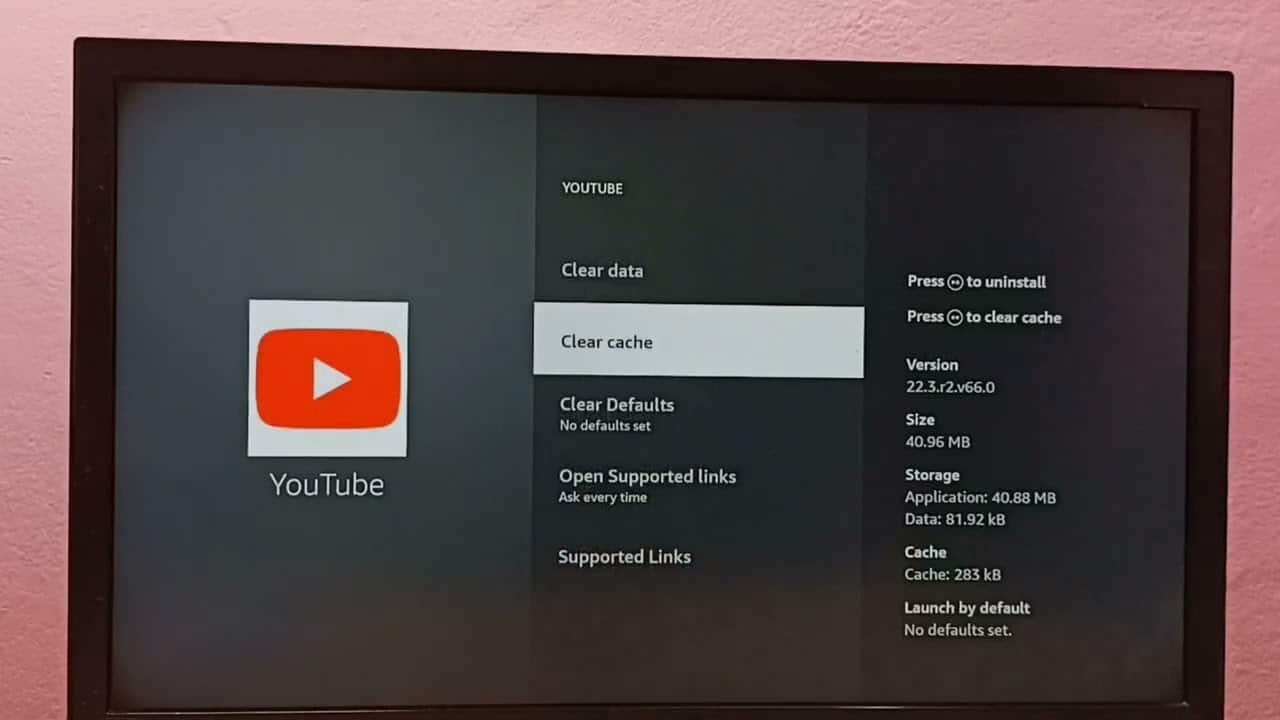 After erasing the cache, restart your FireStick and relaunch YouTube TV to check for any issues.
Remove and reinstall the YouTube TV app
Uninstalling the YouTube TV app can be helpful if you can't identify the source of the issues. Install removal
FireStick Settings> Applications.> Manage Installed Apps> YouTube TV> Uninstall.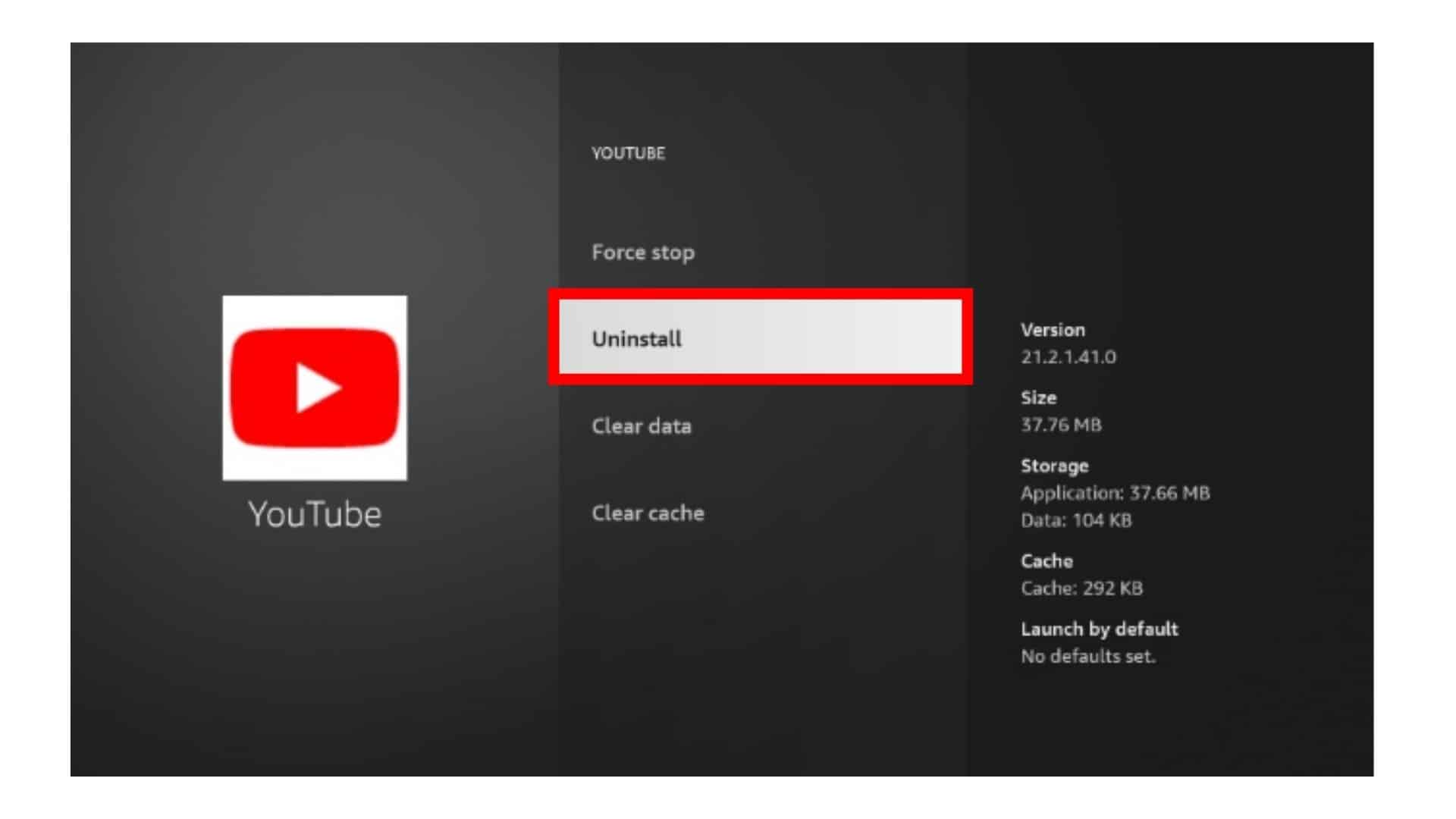 Reinstall the program from the Amazon program Store after deleting it first. Launch YouTube TV after that, then input your login information. Next, try streaming any videos to check for any issues.
Youtube Errors That You Might Run Into
The potential issues that could cause YouTube to stop working include the following:
Mistake in playback

Mistake in the audio.
The video is choppy or buffering.

incorrect YouTube application

There was an error—retry by tapping.
Why Doesn't YouTube Work On The Firestick?
After knowing how to fix youtube tv on Firestick, learn the primary cause of the YouTube tv app not working on Firestick. YouTube's failure to function on Firestick or YouTube tv error on Firestick is a connection problem. Why is YouTube tv not loading on Firestick? Or can't you log in to YouTube tv on Firestick? These are the common question of most customers. Videos will lag or not work if you use a Wi-Fi connection with a poor signal. It may not be operating on your Firestick TV for various reasons aside from that. Check out the details below.
Utilizing an old YouTube version.

Invalid YouTube Cache.

Using a vintage Firestick

Establishing VPN on a Firestick

Overheating Firestick Due to Down YouTube Server.
FAQs
Why is youtube not working on firestick?
Certain reasonings are listed below: Poor internet connectivity. I am not using the updated app. Older version of the app. The device has got an old version of the software. A few issues occur a few times a day. These can be reasons leading to firestick youtube not working.
How to figure out the server problem on youtube?
One can do nothing to resolve a major server issue. Down detector is one such website that is used to guide server issues.
How to understand any issues with the firestick?
After trying all possible resolves, if youtube isn't working with the firestick, there may be issues. To resolve the firestick issue, contact customer support for Firestick TV.
How many devices can Youtube TV have at once?
One can browse Youtube on three devices at one time.
Is firestick a travel-friendly option?
Firestick is a device that can take anywhere with an active wifi connection and an HDMI connection.
See Also 10 Best Nintendo Switch Emulator | Best Emulators For PC And Android
Conclusion
To sum up, youtube TV is one of the most used and browsed apps these days. As a result, millions of such videos are uploaded daily, from self-help to education, cooking, and movies. Since the firestick came into existence, the working of youtube tv applications has become quite simple. Also, now use YouTube without touching the remote on your Samsung tv.
In other words, fire tv allows you to watch your favorite streaming channels like Hulu, fubo TV, and sling TV. You can also install Xfinity on your Amazon Fire TV as well. But despite the simplicity, there are inevitable glitches that every device or application might face at some time in its course. The abovementioned article covers all the quick resolves regarding YouTube not working on firestick 2023. 
See Also: Best Beat Maker Apps For Android | Full Review
Follow my tech blog to stay updated on the latest technology and computer news from around the world. Join me in spreading the love for tech!