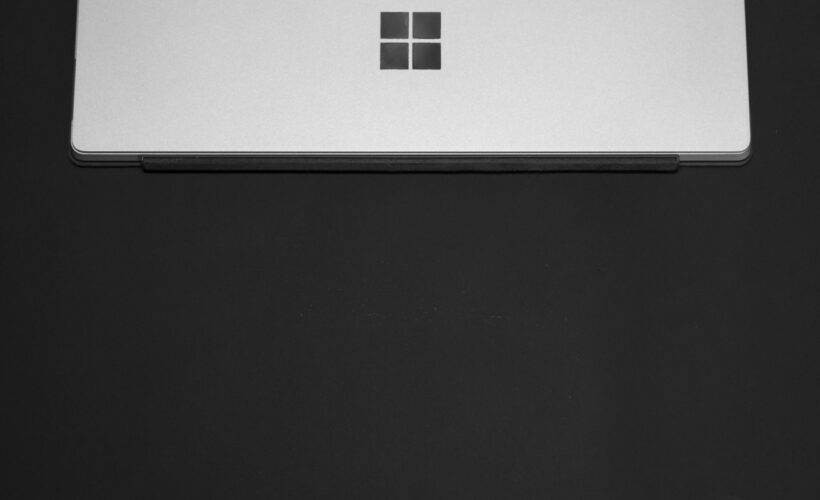 When you forget your Windows computer's password, it's not just that your access to your PC is barred, but access to your files is also restricted. It worsens when you don't know how to recover the password. What if you need your computer urgently and don't know how to do that? Don't fret! There are many software that can help you recover the password of your Windows computer no matter the situation. Here we present a list of Windows Password Recovery Tools for such an emergency.
The best recovery tools are:
Ophcrack
Offline NT Password and Registry Editor
LCP
Passware
Windows Password Unlocker
There are software or tools for password recovery available both in free and commercial versions. This password recovery software is called password crackers because they 'crack' passwords. If you think these are illegal, then no, you are wrong. The software legally retrieves the password and is a legitimate practice because it is not someone else's PC you are trying to access but your own.
See Also: 5 Best Free Keylogger Software for Windows
6 Best Free & Paid Windows Password Recovery Tools
The following are six helpful password recovery tools for a Windows system:
Ophcrack
Ophcrack is so reliable for Windows password recovery that it is the first name that comes to computer experts' minds. It is undoubtedly the best software for Windows password recovery you can find online. It is fast, effective, and easy to understand for users who are not good with computers.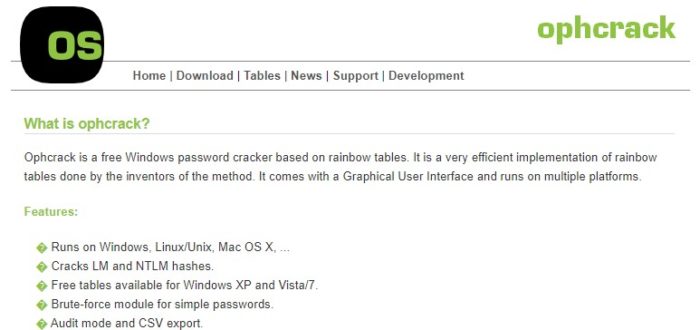 So how it works? You only have to download and mount the ISO image on bootable media. After doing that, your password will automatically recover when you boot your PC. You don't have to log into your Windows to recover your password for this tool to work.
Visit: Ophcrack
See Also: 6 Best .bin file Opener Software for Windows in 2023
Offline NT Password and Registry Editor
Offline NT Password and Registry Editor is not a usual Windows Password Recovery Tool because it doesn't recover the password. It completely erases the password from your PC, so you can set a new one by logging in ordinarily. Like Ophcrack, you must download an ISO image, mount it to a bootable media, and then boot your computer. It is faster than Ophcrack because it doesn't have to recover your password.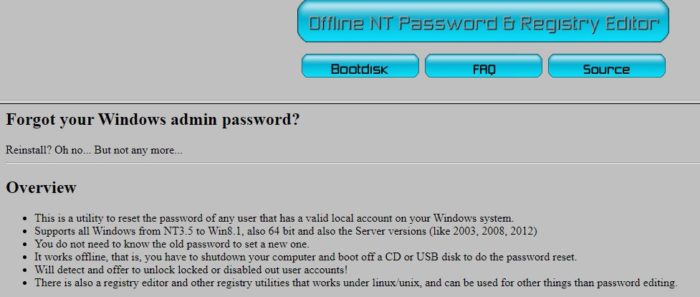 The downside of this software is that people who do not have much knowledge about computers will not be able to work on the software. It requires some command line work as well. But if you know, you can not find better software than Offline NT Password and Registry Editor.
Visit: Offline NT Password and Registry Editor
LCP
If you have two (or more) user accounts on your PC and access to (any) one of them, then LCP is the software to recover your password. This program has three methods for you to crack the password, a Dictionary Attack, a Brute Force Attack, and a Hybrid Attack, which consists of both Dictionary and Brute Force attacks.

This password recovery software needs you to know the matter and consumes many resources while it recovers the password. If you have forgotten your iPhone password, you can use some steps to unlock it without a password. Click here.
Visit: LCP Soft Password recovery tool
Passware
Among the paid Windows password recovery software, Passware tops the list. It is simple to use, and it can recover your password at a speed 350% faster than the other software because of its GPU acceleration. It is only for the TrueCrypt system partitions. A free trial is available for the Passware kit to create bootable media, but no password can be recovered until you buy the full version, which comes in two variants. The first is the standard version, which costs about $39, and the second is the enterprise version, which costs 295 dollars.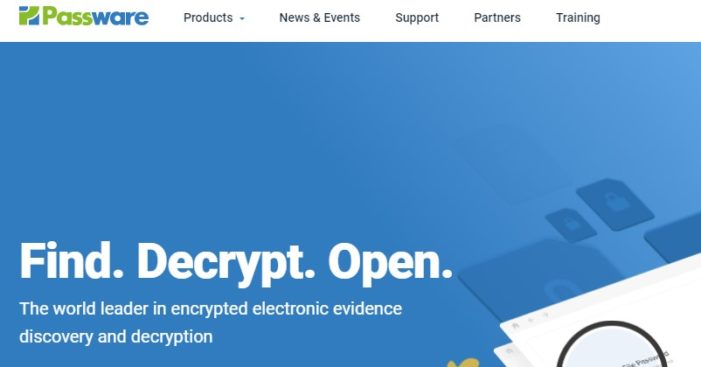 The difference between both versions is that you can recover a local account in the standard version, whereas, in an enterprise, you can recover a domain admin account. You do not need to be an expert in computers to use Passware. Even if you are new to using computers, you can effortlessly operate them.
Visit Passware password recovery software.
Windows Password Unlocker
Like Ophracker, Windows Password Unlocker also uses bootable media to recover passwords. The bootable media is required when you are starting up the system. You can use Windows password unlocker if you have lost your email password or no mail.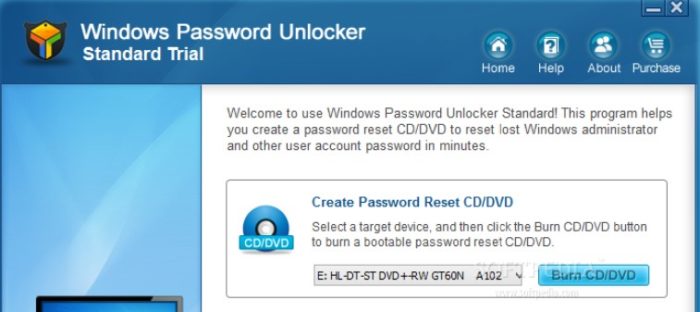 The downside of this software is that the Standard version can only create bootable media and retrieve any passwords, and you have to buy the professional or enterprise version. The Standard version can be purchased for $39, whereas the enterprising professional version may cost even more. This software is beneficial if you are in a professional organization or an enterprise.
Visit: Windows Password Unlocker
Active@ Password Changer Professional
Active@ Password Changer Professional is one of the top Windows Password Recovery Tools for Windows 10. There has no better option has been made till now. It is easy to use, and you do not need any professional to use the software. You can also use this software for Windows 7 in an older version.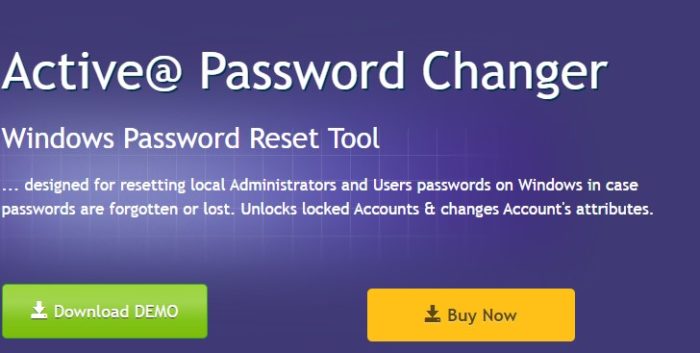 The other version of this commercial password recovery software is Offline NT Password Registry Editor, which, as discussed above, is one of the best free software for password changing. The price of Active@ Password Change Professional starts from $49.9.
Visit: Active@ Password Changer Professional
See Also: Limitations of Computer
FAQs
What Is The Tool To Break Windows Password?
If you're looking for a free and advanced password cracker for Windows, Ophcrack is an excellent option. Our tool is compatible with all Windows operating systems. The method used to crack passwords involves the use of rainbow tables. Using this method is more efficient than employing standard brute-force attacks.
How Do You Unlock A Locked Computer Screen?
To access the login screen on Windows 10, To execute the command, please press and hold the Ctrl and Alt keys simultaneously. To delete, press the Delete key and let go of all three keys.
What Is The Tool To Reset Windows 10 Password?
Numerous third-party tools are available, but PassFab 4WinKey is the most convenient, recommended, and effective tool for resetting Windows 10 admin passwords. PassFab 4WinKey is an all-in-one solution for resolving user account issues. Its attractive and user-friendly interface makes it incredibly easy to use.
How To Bypass Admin Password Windows 10?
To proceed, go to the Users tab and uncheck the box. Users must provide their designated username and password to log into this computer. Click on 'Apply' after that. You will then be asked to confirm your current username and password.
Summing Up
After comparing and reviewing, we conclude that those mentioned above are the best Windows Password Recovery Tools. However, with cybercrimes increasing, you must not rely on these tools entirely! There are many other software to reset passwords for free.
You can insert the drive to open your PC if you forget the password. Also, next time, remember the password; if you have a problem remembering it, try to note it somewhere.
See Also: How To Turn Off Google Password Manager – Full Tutorial
Meet Carrie-Ann Skinner, our Apps & Games Editor with over 2 decades of experience in online and print journalism, specializing in all things tech.