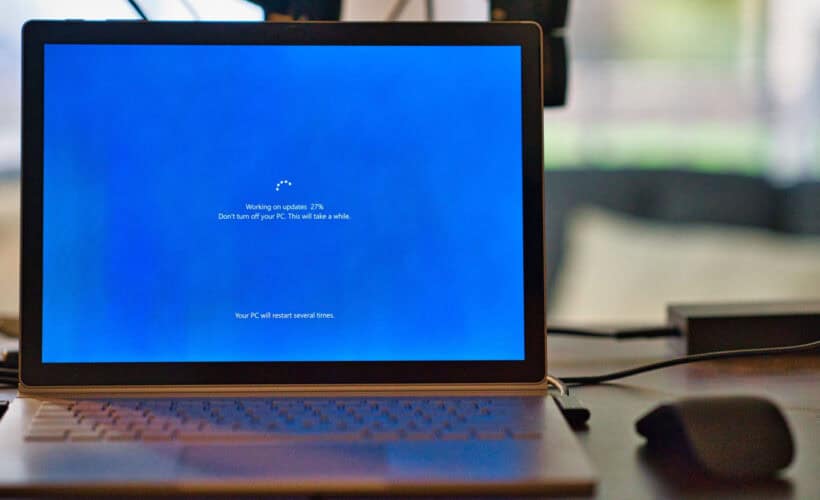 Are you facing the issue "Windows 10 not activated anymore"? Although Microsoft hasn't clarified how long Windows 10 can be used without being activated, it can be annoying and unanticipated when an activated copy of Windows 10 suddenly stops functioning. We will assist you in resolving the issue if an Activate Windows watermark appears on your screen out of the blue. 
To activate Windows 10, Click Start, go to Settings and Update & Security, Click on Activation, then select Troubleshoot to run the Activation troubleshooter. Try this method to resolve the issue quickly.
The following troubleshooting advice will assist you in getting your Windows 10 installation back and getting rid of that annoying watermark if you already activated it with an original product essential or digital license.
Download: Windows 10
How To Resolve The Windows 10 Suddenly Not Activated Problem
There are many causes for this issue, so we suggest you follow all the steps to fix Windows 10 won t activate. However, users of the pirated version of Windows 10 won't benefit from this guide. We advise purchasing a legitimate license rather than seeking cracked versions that might infect with malware or ransomware.
Restart The Computer
This method works like magic, restoring default settings or, in this case, activating Windows 10, regardless of Device or operating system.
Rebooting your PC can fix this Windows not activated problem if an error or malfunction causes it. Even if it might return in the future, it can still benefit you. Also, click here to bypass Tumblr safe mode without an account.
See Also: 6 Best Free & Paid Windows Password Recovery Tools
Verify The Expiry Date
No key/license expiration date, whether product key or digital license, if purchased from an official store or authorized reseller and still facing the issue "Windows 10 not activated anymore." Windows 10 users can activate their installation copy, all thanks to Microsoft. However, this issue occurs when purchasing a product key other than Microsoft's official store.
Many 3rd party websites and retailers sell product keys for less than the actual price. You can have this problem if you previously bought a product key to activate Windows 10 and save some money.
It is advised that you confirm the expiration date on your product key. There is a risk that it has expired because Windows 10 says to activate Windows. 
You can verify that by following these steps:
Enter the following command 

slmgr /xpr

. Press Enter, and the expiration date will appear in a pop-up window. If the Device is permanently activated, proceed to the next step.
See Also:  Ten Best IPTV Player For Windows 10 To Use In 2023
Avoid Attempting To Use OEM Keys
The two primary activation keys are the ones you purchase and use to activate your copy of Windows. An OEM key is a device lock or device-specific product key you cannot use on other systems. If you sell your laptop and buy another, they won't transfer.
Windows 10 Home, Pro, Enterprise, and Education require a product key. Many users often try to remove the OEM key from their Windows 10 computer and use it on another device. You could encounter such a problem if you do it.
Execute The Activation Troubleshooter
When you switch your hardware, this specific Windows 10 activation problem using Troubleshooter is helpful. Even if you installed the original product key after replacing some critical computer component, Windows does not recognize the activation key. A bug could prevent your computer from activating automatically. We advise running the relevant Troubleshooter to resolve these issues.
Every troubleshooting technique shares the benefit of replacing hardware. Select the Troubleshoot menu item. It displays instructions based on your problem. Check the 

"I recently changed the hardware for this device check box

." 

You will instantly reactivate your copy of Windows 10 if all goes as planned.
Deactivate Your Microsoft Account And Remove Your Device
Regular PC users might not notice the "internal" problem, but this fix is generally adequate. If it says, we can't activate Windows on this Device as the previous Windows version was not activated. If you previously added a Microsoft account to use a digital license and experienced internal issues with Windows 10 not being started, remove your laptop or desktop from your Microsoft account and try activating Windows 10 again.
Launch the

 management portal for Microsoft devices 

and log in with your Microsoft details.

All devices connected to your Microsoft account will be visible. Select the

Show details

 or 

Manage

 

option 

for the Device causing the activation issue.

Click the 

Manage button 

under the device name and select the 

Delete laptop 

or [

device name

] option.

Check the "

remove

" box and click the "Remove" switch to verify the removal.

Log into the Microsoft account to which the digital license is connected.

Permit it to finish logging in to locate the activated Windows 10.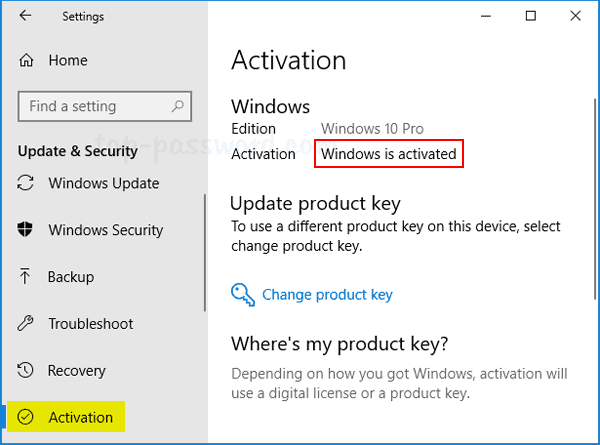 Extracted Product Key And Purchase Comparison
You have been provided a 25-character key if you bought a product key from an approved merchant. But malware or adware assault can remove this installed product key, which would cause Windows 10 to stop working suddenly. Ensure that the product key you purchased and the one you installed, if any, match. You first locate the product key, depending on how you bought it.
Expand the options by pushing 

Win+X

, then select Windows PowerShell from the index.

Then, hit

Enter 

button.
In the PowerShell menu, the product key is displayed. As stated, you must confirm whether or not this product key matches the one you bought.
If not, go to Activation Windows Setting. To activate Windows 10, enter your product key in the Product Key Settings.
Check Your PC For Malware
Some spyware and computer viruses may be able to erase your product key to prevent you from using essential features. Additionally, the Activate Windows notification can be a malware-created illusion.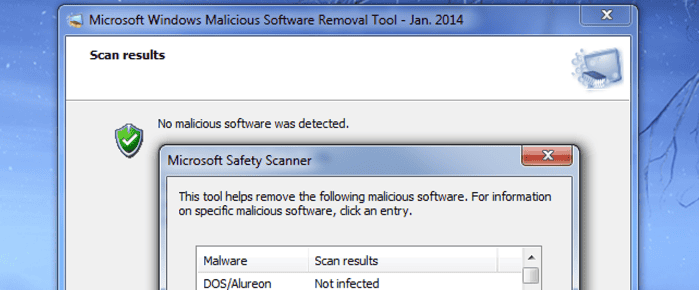 How to use iPad as a second monitor on Windows? We recommend you scan your computer with a Windows malware removal tool and remove all potentially suspicious files and apps to check this and fix the problem. 
Apply Upcoming Updates
If you have this issue with a Windows 10 Insider Preview copy, it may be a typical bug. Check to see whether Microsoft has issued a fix or made any announcements. These procedures can review for pending updates.
To access Windows Settings, press 

Win+I

. Then select Update & Security.

Select the Check for updates button. If it indicates that an update is pending, select the appropriate button to download and install it.

To finish the installation, you must finally click the 

Restart Now button

.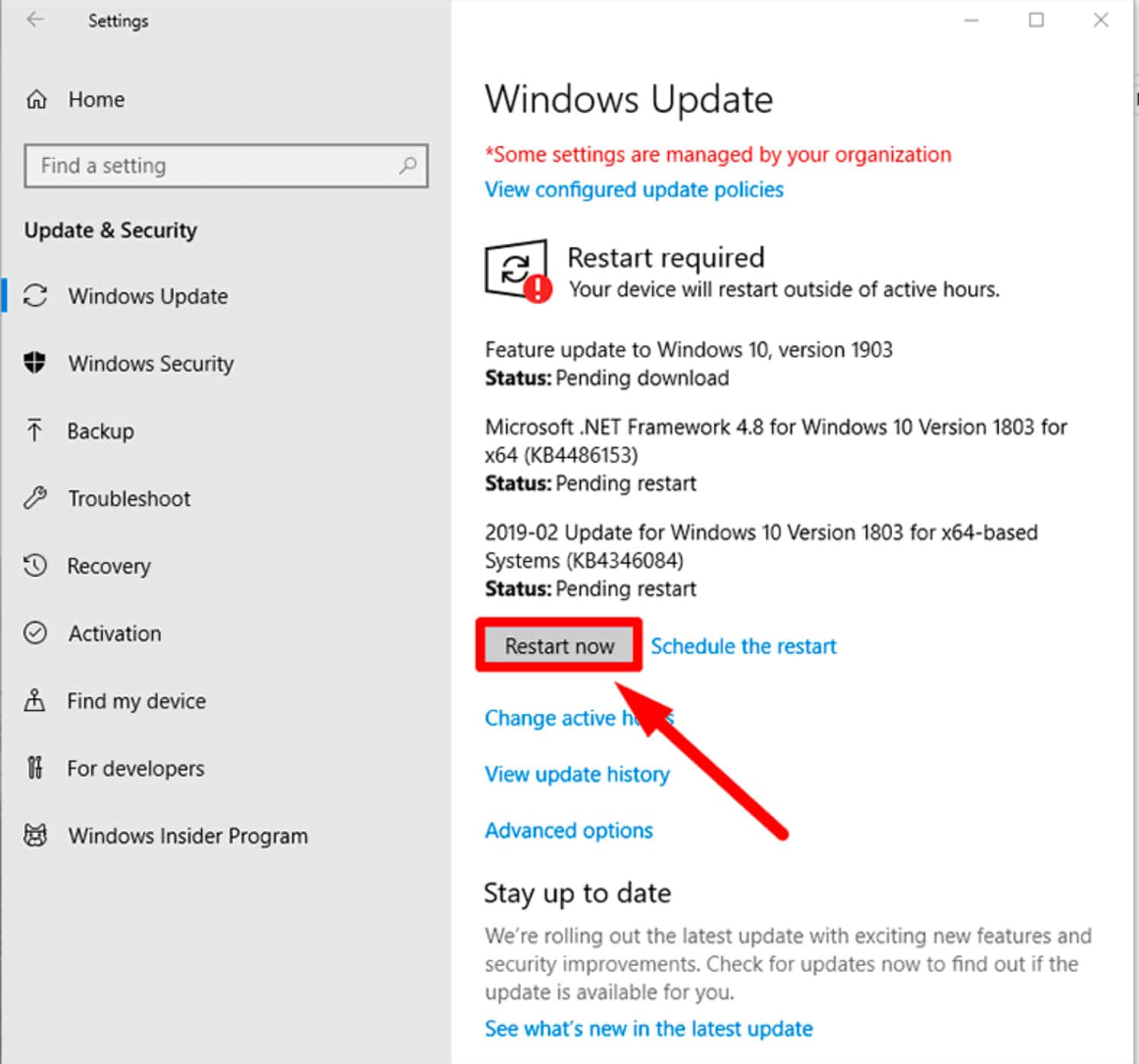 Also, you can upgrade your Motherboard And CPU without reinstalling Windows 10 by reading this article.
Use The DISM Tool
You may fix Windows 10 Start Menu issues and delay the auto start using the DISM, or Deployment Image Servicing and Management, tool. If your system is heavily modified or damaged, you can restore the original version of your system from the recovery version hidden on your PC. However, this procedure takes a lot of spells.
Select the appropriate Run as administrator option. 

Enter each of her two commands below separately.
"DISM.exe /Online /Cleanup-image /Scanhealth"
"DISM.exe /Online /Cleanup-image /Restorehealth"
The first command checks the sanity of the system image and uses the second command to fix any issues found. You do not need to issue the second command if you receive a message that you saw no component store corruption. Also, read this article for free sound boosters.
FAQS
Can I upgrade to Windows 10 for free?
The free upgrade offer for Windows 10 ended in 2016, but users can still purchase and upgrade to Windows 10 through Microsoft's website.
What are the system requirements for Windows 10?
The system requirements for Windows 10 include a 1 GHz processor, 1 GB of RAM for 32-bit systems or 2 GB of RAM for 64-bit systems, and at least 16 GB of storage space.
How do I install Windows 10?
To install Windows 10, users can purchase a physical installation disc or download the installation files from Microsoft's website and create a bootable USB drive.
What are some standard troubleshooting steps for Windows 10?
Some common troubleshooting steps for Windows 10 include restarting the computer, running a malware scan, and updating drivers and software.
Can I use Windows 10 on a touchscreen device?
Yes, Windows 10 is designed to work with touchscreen devices and includes features like tablet mode and touch-friendly apps.
Are there different editions of Windows 10?
Yes, there are several different editions of Windows 10, including Home, Pro, Enterprise, and Education.
Conclusion
We hope you will find a solution to "Windows 10 not activated anymore." This issue arises when you replace the hardware, like a hard disk. Once changed, you can fix Windows 10 activation using your digital authorization license. However, it is advised to scan your entire system with a trustworthy antivirus program and reactivate it if malware is the root of this problem.
See Also: Windows Live Mail Won't Open On Windows 10 [Solved]
Follow my tech blog to stay updated on the latest technology and computer news from around the world. Join me in spreading the love for tech!