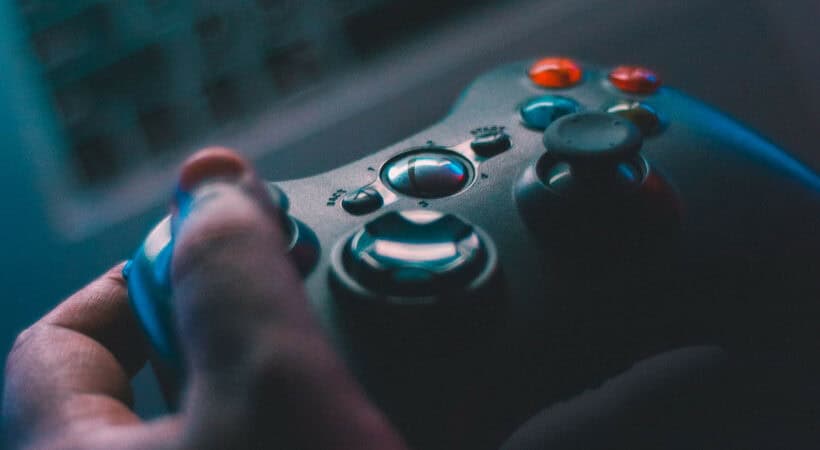 You must be an avid gamer, huh? And you use Wii apps? However, have you ever thought of backing up your gaming data? In order to prevent losing them? Or did you think, 'how is it possible to lose GAMING data?' Well, ladies and gentlemen. It is very much possible to lose data in your games. But, fear not! This page shows how to prevent that from happening using the Wii U USB Helper.
If you're wondering why backup GAMES? Not like it's your office data! Well, you see. A backup can mean life or death between restoring your saved games and losing countless hours of progress if a game only keeps its saved game data locally. You don't ever want to lose all that pretty town you put so much effort into making on Animal Crossing, eh?
Even though two people only created it, Wii U USB Helper is as simple to use as any professional gaming client, such as Steam, Origin, or Uplay. That is quite impressive, isn't it? In general, the interface is generally fairly organized given the volume of information available. It has a slight Steam-like or other game downloading client resemblance. So, it's nothing like you've never used it before.
See also: Best Booting Software Updated In 2023 [Full Guide]
What is the Wii U USB Helper?
A Wii U USB Helper freeware software enables users to create backups of their 3DS and Wii U game libraries. You can retain your games and data on your PC or USB rather than storing them on the Wii U. You can accomplish that using this software. Managing your backed-up data and games directly from your computer may be more user-friendly and intuitive for some people. And the Wii U USB allows you to do just that!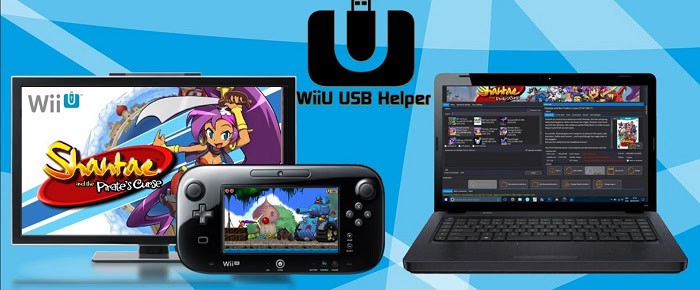 Gamers can enjoy games on the computer effortlessly, thanks to the bundled emulators. But the Wii U USB Helper has proven compatibility with many emulators, including Cemu.
The free 1.5 MB software is easy to download and set up. It was created by Hikari06 and Wilzor, and you can use it on Android and Windows platforms. The following is a list of Wii U USB Helper's added perks:
As compared to a normal 3DS or Wii U, gamers can take advantage of download speeds that are up to 40 times faster.
You can instantly play games from the 3DS and Wii U on your computer.

On your Wii U, you can download GameCube games. Furthermore, you can also use a GamePad to play it.

Video game players can make a library of games, browse through them, and use filtration after installation. Additionally, you can explore the fun in depth.
Users can easily immediately imply from the abovementioned factors that it is the ideal solution for backing up your favorite games. The issue at hand, though, is how to obtain, install, and configure the Wii U USB Helper.
Well, cheer up! Here are all the answers to all of your questions. Continue reading to learn more about how to download and set up the Wii U USB Helper.
Steps to Download and Use the Wii U USB Helper
You need to insert a disc into a video game console in order to play the game. You must then remove the other disc and insert a new disc to play another game. This is rather time-consuming, particularly when the discs are loading. If you have a Wii U, you may manage your gaming data using your very own specialized tool called the "Wii U USB Helper." Let's move on to the Wii U USB Helper download.
How to Download Wii U USB Helper?
The following steps will help you to download Wii u USB helper:
First, get a modded Wii U and run it on your computer.

You'll have to download the latest version from the very beginning. Browse and find a trustworthy and reliable website to download the most current edition of the Wii U USB Helper.

After downloading USBHelperInstaller.exe, initiate the installation by double clicking. The usual app license agreement will then appear on your screen.

Next, select a Wii U USB Helper version. It is advised that you make use of their default version.

Then, choose your install location. You can install it wherever you like; C: drive, hard drive, SSD. It really doesn't matter. Finally, make sure you check the "RunUSBHelperlauncher" box and click on finish. 

You may get an alert saying your firewall has blocked some app features. In that case, simply click on "Allow access."

Next, click "I agree" when the app's terms appear on the screen and select a region. A disclaimer will pop up but fear not. Just click "Ok" and proceed.

It will now ask you to select a location for your games. Pick the desired location.

After that, enter the title key when the dialogue box pops up. You can find these on trusted websites just like you did with the latest version.

Finally, a window would pop up with the software's main area display.
How to use the USB Helper Wii U?
The software is really simple to use and pretty easy to understand. Let's dive right in.
Begin by filtering the games you want to play. To do this, click on the Filter tab from the top left corner of the screen. You will see any platform that Wii U USB Helper is built to show. Now deselect every game option listed, besides the Wii and 3DS sections. This is necessary since it makes it simpler for gamers to look for the titles they want.

Now, the service's main menu will pop up when you select the tab again. Now, the main menu only features Wii U and games that are tailored for you.

Scroll down and click your right mouse button to choose the download option. You may also type any game into the search box on the menu bar. Alternatively, you can browse the games in alphabetical order. You could add the game to the download list if there are any upcoming updates.

You could monitor the download manager's status as games begin to download. The upper left corner has a link to the download manager, which displays the status and an expected time for when your games will be fully downloaded. Run your game after the installation is complete, and have fun playing it all weekend! But hover over to the speed tab if your games download slowly. You will find a button to "activate super speed" at the bottom. If you check this box, your download speed will significantly increase.
Frequently Asked Questions
Where Do Games Get Stored on Wii U USB Helper?
The game will launch when you select Unpack on the right side of the downloaded file. There will also be updates. Once all of this is finished, select Set extraction directory to navigate to /USB Helper Downloads/DL-Dec/. The games, updates, and DLC are all located at /DL-Dec/.
Can You Play Wii U Games From USB?
Yes. If you downloaded something from the Wii U's Nintendo eShop, you must save it immediately to a USB hard disk drive. In fact, when you press a connection button, the Wii U system immediately connects to its external USB storage device. When the device is linked, it becomes active.
How Can I Download Games on Cemu?
Launch Cemu. Select File and Click on that option in the top bar to install the game, update the DLC, or download the files. The dumpling folder must be on the SD card where you stored the game. Go to the dumping folder if you created a new window to dump it in. Next, choose the folder in which you want to install the game.
Conclusion
You can install this freemium Wii U USB Helper on Windows and Android devices. Wii U USB Helper android? Yes! The steps would be the same when you download it on Android.
So now you know the WII U USB Helper makes it simple to backup Wii U and 3DS games. This is a painless approach to back up your preferred game if you're a crazy gamer. Once the helper has been downloaded, using it is simple. This means that you are free to play games as you like! Wii U ROMS are great and backing up your original game data just makes it all a lot better. So gather your pals for a great gaming weekend and grab some snacks and beverages!
See also: 6 Safest Legit ROM Sites To Download In 2023
Sourabh Kulesh, Chief Sub Editor at Gadgets 360. and TechiePlus, writes technology news online with expertise on cybersecurity and consumer technology.