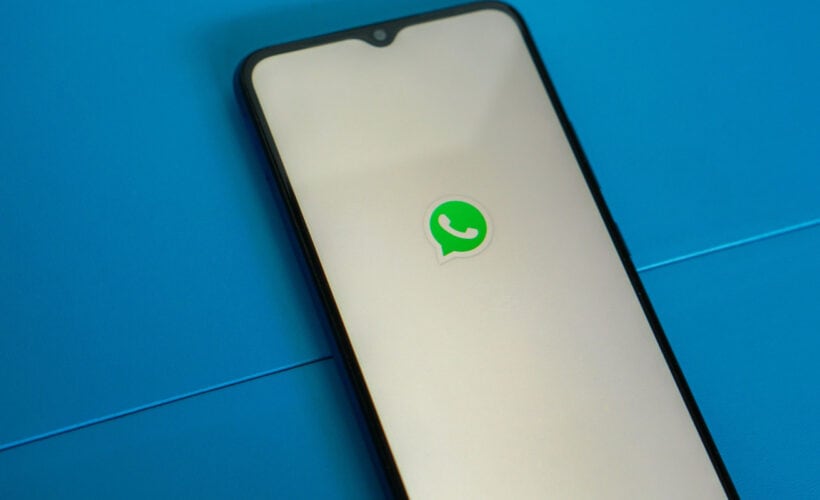 WhatsApp is among the most popular social media text messaging apps. In addition to offering its customers unique features like voice messages, phone conversations, and video calls, this messaging app also enables them to share videos, photographs, files, documents, and more. If you are facing the problem of Whatsapp Not Showing Contact Names, this article is for you.
To fix the issue, go to your phone's Settings and choose Apps > WhatsApp > Permissions. Confirm that all permissions are activated. If the problem persists, contact your phone's manufacturer for more details on your device's security permissions.
But occasionally, many people gripe about WhatsApp needing to display contacts on Android or other smartphones. Here is everything you need to know about why contacts don't appear in WhatsApp.
What Is WhatsApp?
WhatsApp Messenger is a free instant messaging program on Android and iPhone. WhatsApp chats are essential since they occur online. You can text users individually or in groups.
In-chat features on WhatsApp include:
Exchanging photographs.
Disclosing your location.
Sending and saving GIFs.
Other things you'd expect from contemporary messaging software.
WhatsApp provides voice calls, video calls, and recorded voice messages in addition to the essential texting feature.
Why don't Contacts Appear on WhatsApp?
Whatsapp is Not Showing Contact Names on your smartphone for various reasons. WhatsApp needs the contacts stored in the smartphone's Phonebook to text and call individuals. People cannot text anyone from their WhatsApp app if their contacts are hidden.
You can use a few straightforward techniques to solve these issues of Whatsapp contact names not showing:
Verify whether any of your contacts are using WhatsApp. Verify your phone's address book to see if you have saved the phone numbers for your contacts.
The contacts will only show up on the WhatsApp app if you recently reset your phone and the address book is empty and empty of contacts. If you try saving your contacts again, they will appear in the app.
Use the full international format when saving the number if your contacts use a foreign phone number.
Check the Settings app on your phone to see if you have permitted WhatsApp to access your contacts.
The app cannot display contacts if you have not permitted it.
See Also: How To Turn Off Messages On Instagram | Top 6 Methods
Fix: Whatsapp Not Showing Contact Names
In many phones, the issue of WhatsApp displaying Phone Numbers rather than Contact Names is prevalent. Is the Whatsapp contact name not showing? This issue is usually caused by a temporary software error, which you should resolve as you use your phone more.
However, if WhatsApp continues to show Contact Names rather than Phone Numbers, you must resolve the issue using the below ways.
Refresh the contacts list on WhatsApp
On the Android phone or tablet, try refreshing WhatsApp Contacts; that can frequently solve the Whatsapp Not Showing Contact Names issue.
Launch WhatsApp status and click the New Chat icon in the bottom right corner of the screen.
On the following screen, click the three dots menu icon in the top right corner of your display.
Select the Refresh option from the menu that appears.
If the process has been successful, you should now be able to view WhatsApp showing Contact Names after refreshing your WhatsApp Contacts list.
See Also: Top 9 Ways To Fix Samsung Messages Crashing
Reset the Sync on WhatsApp
Why is the contact name not showing on Whatsapp? If WhatsApp keeps showing numbers instead of contact names even after refreshing the contacts, the official WhatsApp website advises that you may need to reset the WhatsApp Sync process.
Go to Settings, scroll down, and tap Accounts on your Android phone.
Tap WhatsApp on the Accounts Screen.
Select More on the WhatsApp Sync screen and confirm that Contacts is turned on.
Select the Sync Now option from the pop-up menu.
Give WhatsApp access to the phone's address book
Whatsapp Not Showing Contact Names? WhatsApp requires you to be granted access to your Android phone's address book to display Contact Names.
Follow the instructions below to ensure that WhatsApp can access your device's Address book.
Doing this will fix that WhatsApp can access the name not showing in Whatsapp in your phone's Address Book.
Update WhatsApp Messenger
It's conceivable that WhatsApp is experiencing technical difficulties and has released an update to address the issue of Whatsapp Not Showing Contact Names.
Follow the instructions below to ensure that the language on WhatsApp runs on your Android phone or tablet.
Launch Google Play Store on an Android tablet or phone.
When you've reached Google Play, click the three-line menu icon in the upper-left corner of your screen.
Click on My Apps and Games.
Press the Updates.
Click on the WhatsApp Update button.
FAQs
What does Facebook's WhatsApp mean?
In WhatsApp, click the 'New Cha' icon in the bottom right corner. Tap the three dots on the screen's top-right corner. By refreshing their WhatsApp contact list, users can fix the 'contact names are not showing in Whatsapp' problem.
How can we get the deleted WhatsApp contacts' names back?
A free texting and video calling app are WhatsApp from Facebook. More than 2 billion people use it. You can stay in contact with your relatives and family because it's straightforward, dependable, and confidential. WhatsApp operates on desktop, mobile, and sluggish connections.
How can contacts be seen on WhatsApp?
WhatsApp should have access to the user's phone book to display the user's contacts. For Android and iPhone, it would function differently. Go to 'Settings' and open 'Applications.' Scroll down to 'WhatsApp' and choose it by tapping on 'Application Manager.' On the App Info page, select 'Permissions' by tapping.
How to repair the problem with WhatsApp contacts not syncing?
Through 'Settings,' access 'Accounts.' 'WhatsApp' can be found on the Accounts Screen. On the following screen, click 'WhatsApp.' Turning on the 'Contacts' toggle on the WhatsApp sync screen. Launch 'More' and select 'Sync Now' from the menu. Make Stop Forced and Clear Cache.
How does WhatsApp Business operate, and what is it?
Users must supply a regular mobile phone number to sign up for the service. To enable businesses to interact with clients who use the default WhatsApp client, WhatsApp developed WhatsApp Business in January 2018, a stand-alone business app geared toward small business owners.
Conclusion
You need to know these techniques if you're wondering why contacts aren't showing up on WhatsApp. This article discusses how to resolve your problems and ease the process. The methods to fix Whatsapp Not Showing Contact Names are mentioned.
See Also: 6 Best Screencasting Software For Recording & Editing Videos
Meet Carrie-Ann Skinner, our Apps & Games Editor with over 2 decades of experience in online and print journalism, specializing in all things tech.