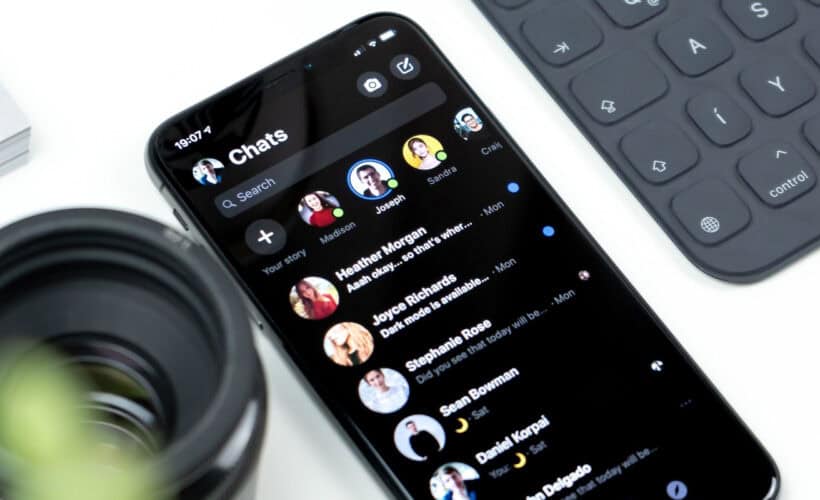 We've all been there, a few selected moments in our day-to-day life wherein we want to escape the intense pressures and significant stresses. One of the best stress relievers among binge-watching Netflix while sitting at home in your comfortable clothes and the obvious choice, sleep, is talking to someone and just pouring everything on your mind out.
Here we present the top 6 voice chat apps in 2023: Omegle, Psst! Anonymous, Whisper, Telegram, WeChat, and Snapchat.
Some issues include finding one of your loved ones awake in the middle of the night, not wanting to tell them your burdens because you don't want to worry them, or even if you need someone to talk to without feeling the judgment rolling off of them or wanna play games and chat with strangers through game chat apps. We have covered you with the best voice chat apps, free and available just a click away.
Pop over here to learn the Best Wearable Voice Changer Gadgets For 2023.
See also: 8 Ideal Video Sharing Apps For Content Creators In 2023
Top 6 Voice Chat Apps in 2023
Here are the top 6 voice chat apps to chat anonymously:
Omegle
At the top of the chat ladder, we have the one and only Omegle. For those hearing this mysterious name for the first time, it's not a dating site. It is a free online anonymous voice chatting program allowing you to talk to strangers worldwide without knowing their identities.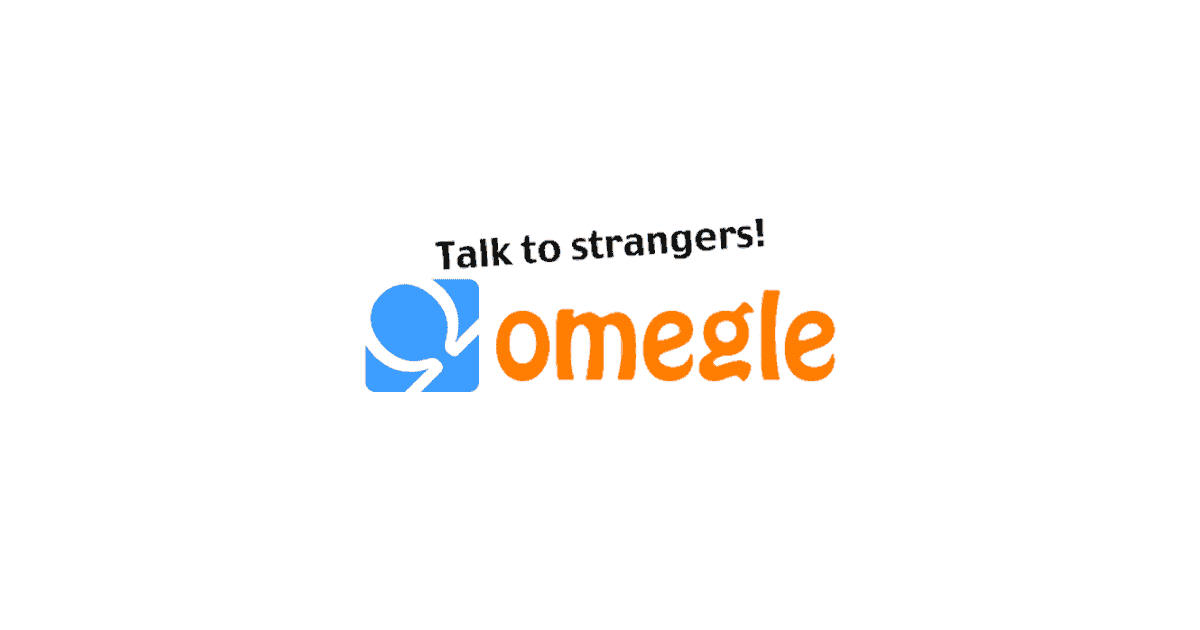 The users are given a unique username or can be called stranger one and stranger two in spy mode. It is an online service that pairs you with anonymous people without even needing to register. Children as young as 13 are allowed to use it as long as they have parental consent and are under the supervision of a guardian. 
Visit: Omegle
See Also: The Top 6 Best Anonymous Voice Chat Apps In 2023
Psst! Anonymous
Psst! Anonymous is one of the best anonymous voice chatting apps. The creator of the app, who, like the developers of the app, has deemed it only fitting to remain anonymous to keep up with the theme of the app they've made, described it to be an app where a message is sent to someone, it vanishes after they read it, never to be seen again.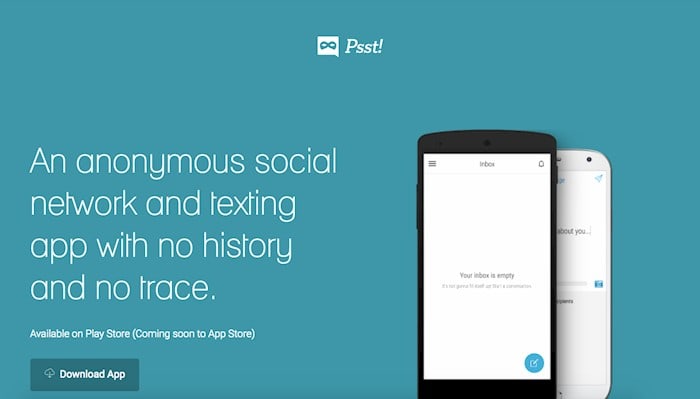 It seems like a digitized version of the invisible man has been created. While it is convenient for some users, this function for the parents of children using the app can ring a few warning bells. Furthermore, cyberbullying can take place and serve as a digital playground for online predators. Monitoring children using this application is advised, and parent supervision is encouraged. It is available on Android and iOS.
Visit: Psst!
See also: Top 5 Music Making Apps for the Musician Inside You | Latest 2023
Whisper
The whisper app has been around since 2012, and it completely took the world by surprise as one of the finest voice chat programs. Being an anonymous social media app hides users' identities by issuing them random nicknames and allowing them to post pictures, videos, and different kinds of posts, all under wraps.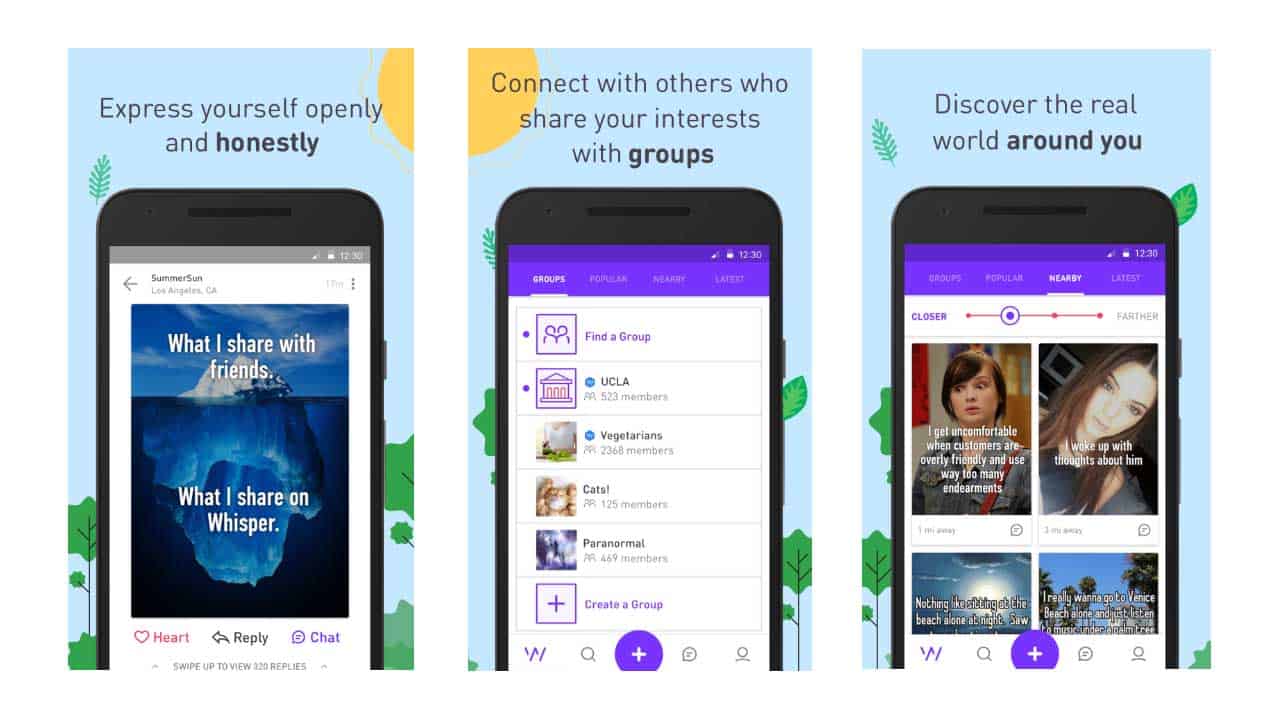 In addition, Many people use this application to post their secret confessions, secret thoughts, and feelings that are too intimate to share with their loved ones. To chat with people from anywhere, you must start a "whisper" and continue engaging in private conversations. It is available on Android and iOS.
Visit: Whisper
Telegram
Telegram is a cloud-based instant messaging app that allows you to message your family, friends, loved ones, and random strangers, and all you have to do is search for anyone you want to talk to. It is one of the most popular voice chats for gaming. They also have a unique feature called a secret chat, which provides extra privacy if required.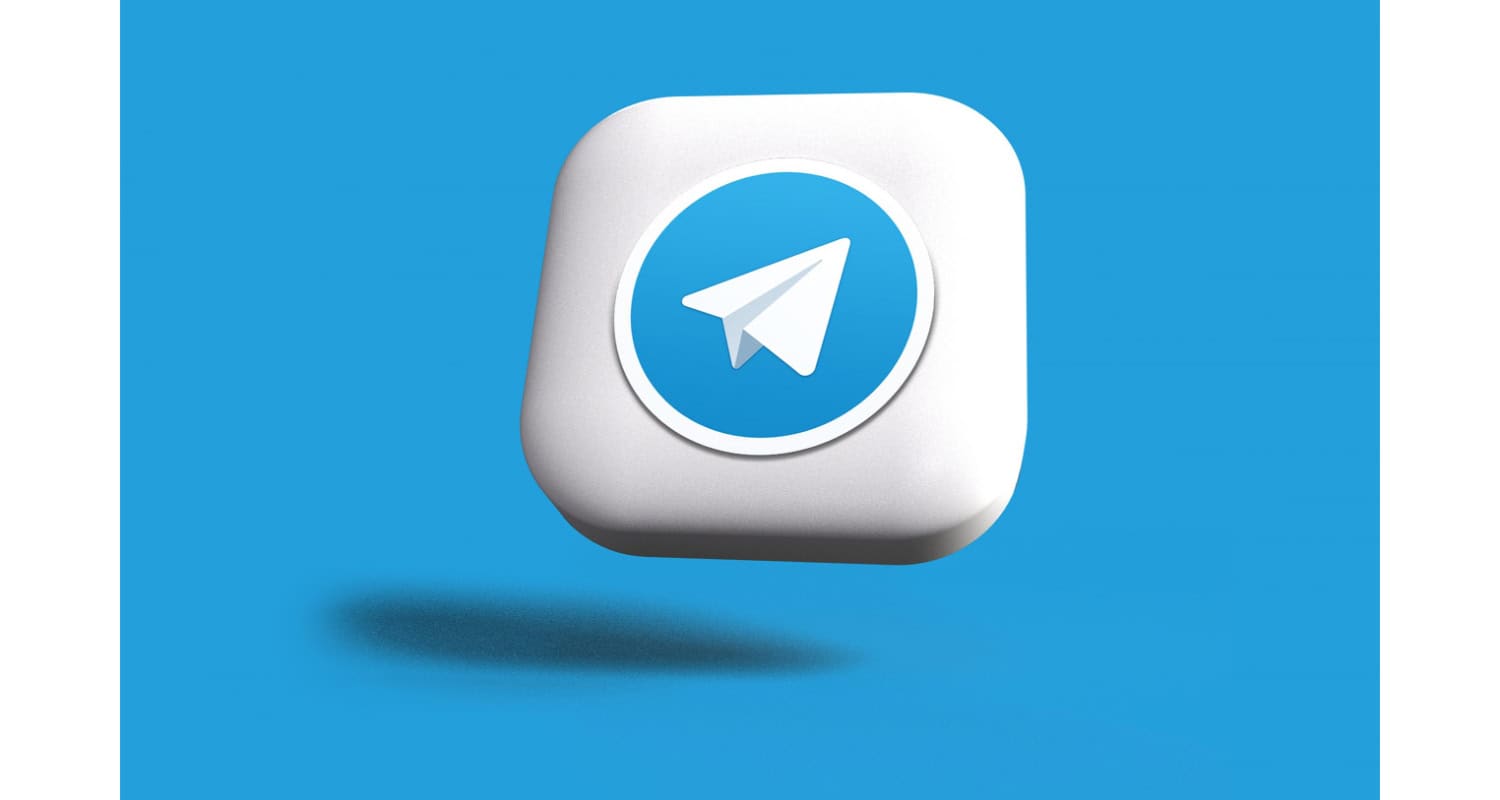 They've specified that only the people chatting can have access to their chats on their official website. Even telegram cannot decipher those chats. In secret chats, you cannot forward the messages sent. You can also put a self-destruct timer to delete all your messages. It is available on Android, iOS, Windows Phone, Windows NT, macOS, and Linux.
Visit: Telegram
WeChat
Being a Chinese multipurpose messaging, social media, and mobile payment app, WeChat was launched in 2011, and since then, it has gained over 1 billion users.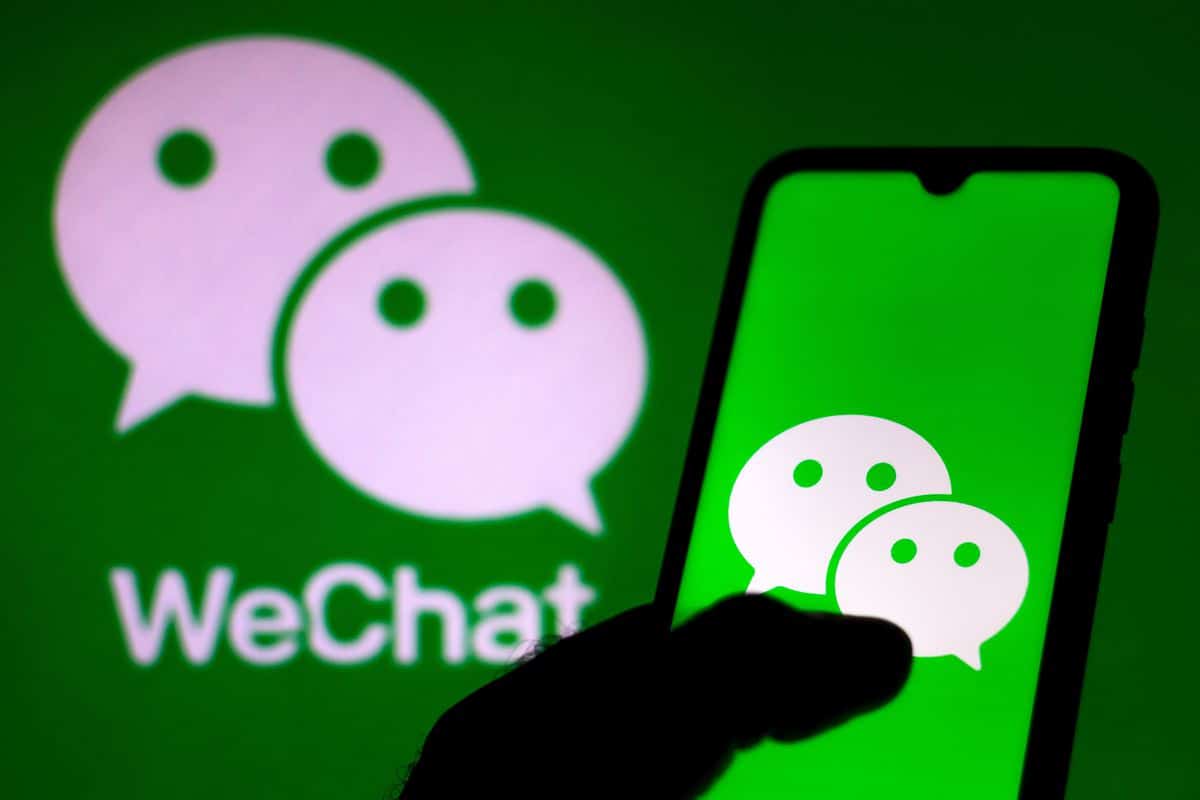 It is safe for messaging and requires your name, phone number, and password upon registration. Moreover, nobody can access those messages if the user protects their password and phone. This is why WeChat is one of the finest voice chat apps available. Moreover, it is available on Android and iOS for use.
Visit: WeChat
See also: How To Install Apps On SD Card On Android
Snapchat
Now you may be wondering why Snapchat is mentioned here. As some of you may know, once you send a message on Snapchat, it disappears after a certain amount of time, and you cannot save any of those chats.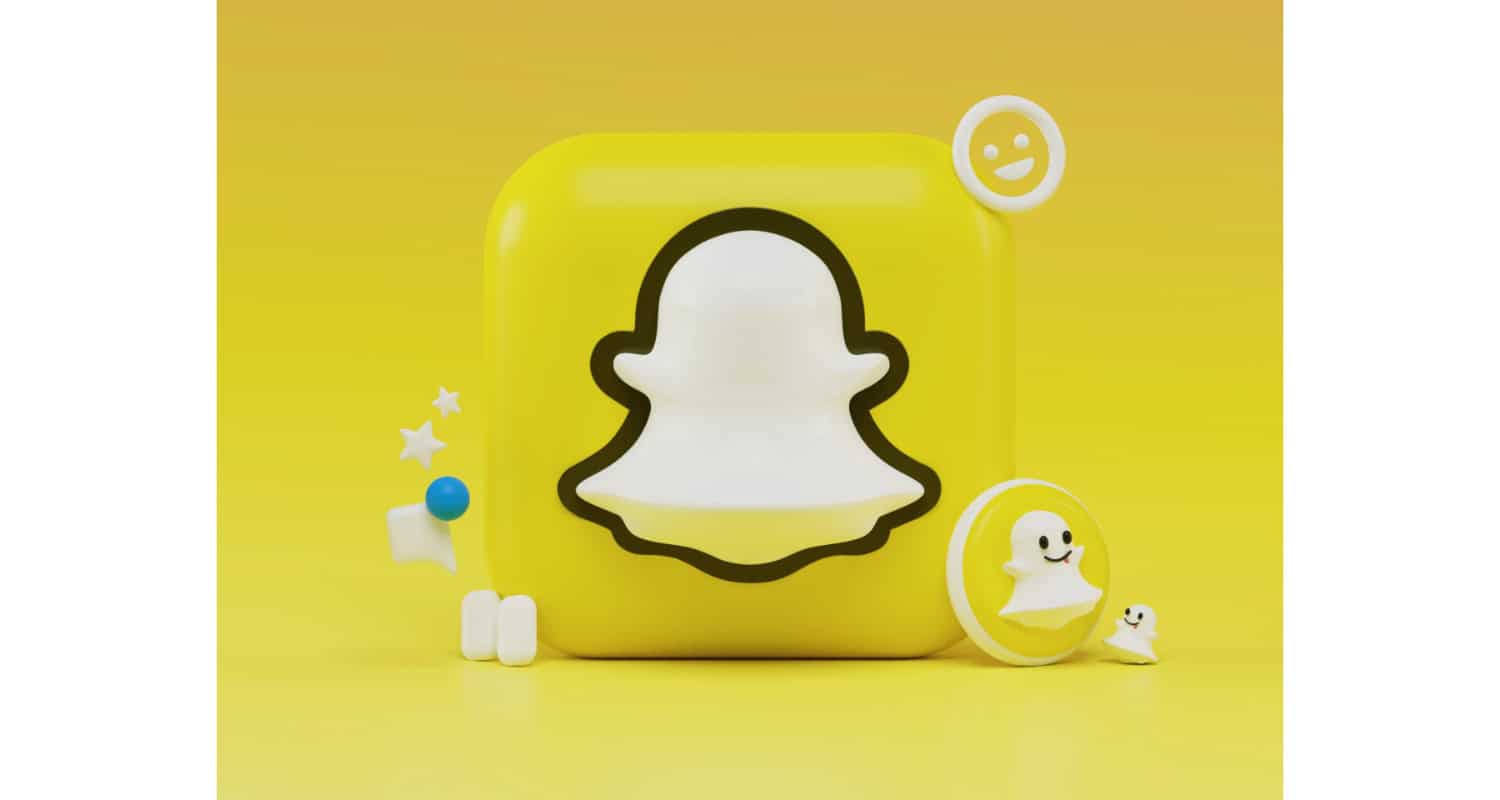 At least not unless you purposely save them or keep the chats for more than 24 hours. Snapchat is a messaging app that allows you to exchange pictures or messages. They disappear after the user has seen them.
Remember that Snapchat can screenshot these messages and pictures, so the safety of what you send is in your hands.
Visit: Snapchat
FAQs
Which app works best for anonymous chat without a phone number?
The most incredible private chat app without a phone number is Telegram. It is a robust messaging software with an emphasis on privacy and security. End-to-end encryption allows group chats, voice calls, file sharing, and other functions.
Can anyone trace online chat?
Yes is the most superficial response. One can track online conversations, even though it could be challenging for the user. Therefore, whether using a chat room or a chat app, utilizing online safety tips is imperative before you press start chat.
Is using Omegle without a VPN safe?
No. The usage of a trustworthy Omegle VPN is essential because Omegle logs user information. Data protection is possible with a premium VPN service. Additionally, it may unlock Omegle on networks that block it and in nations with strict restrictions.
What is a secret chat room?
End-to-end encryption, used by Secret Chat, enhances user data security and provides higher levels of privacy. All communications are encrypted with a key to prevent unauthorized parties from reading private chat information without access to the device. It is only for the chat's participants.
Can someone record you on Omegle?
Yes. Because so many third-party programs are there expressly for screen recording, it is simple to be captured on Omegle. Additionally, there are apparent gaps in the app's privacy protection regulations. Therefore, be sure you're okay with releasing that recording before doing anything you deem defamatory or harmful.
Conclusion
So these are 6 of the best voice chat apps in 2023, ready and evaluated for your use and enjoyment! Check them all out and find the one that suits you the best. Check the given YouTube link for a few more apps with secure text messaging.
See also: 5 Best Socializing Apps like Snapchat for Android & iPhone
Meet Carrie-Ann Skinner, our Apps & Games Editor with over 2 decades of experience in online and print journalism, specializing in all things tech.