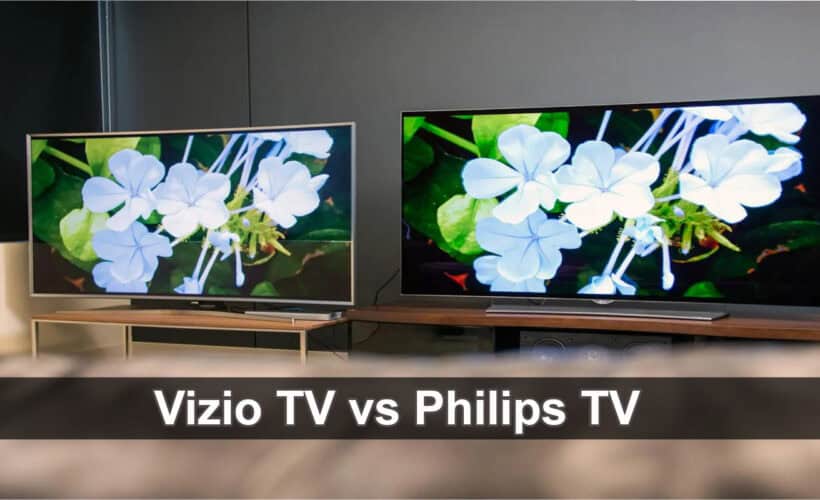 If you need clarification about buying Vizio vs Philips TV? Then you are at the right place. This article will show a detailed comparison of Philips vs. Vizio.
Popular television brands include Philips and Vizio. Vizio is renowned for making high-quality TVs at competitive prices. Still, it needs to pay attention to every aspect, such as the viewing angle and the sound quality, which is subpar in practically all TV models1. In comparing Philips TV brand and Vizio Smart TVs, the latter has full-array local dimming backlight technology, which raises the native contrast ratio from 5066: 1 to 8117: 1. There are 581 and 511 nits of SDR and HDR brightness in the 10% window, respectively. To know in detail, keep on reading.
TPV Philips is a partner of Philips, producing LED and OLED TVs with AI technology. Vizio is renowned for making high-quality, reasonably priced TVs with remarkable brightness and color contrast. Philips is a great choice for learning more about the company, its euphoric design, and superior audio. Although most TVs aren't fully prepared for gaming, they have decent image quality. Let us know more about Vizio vs Philips TV.
Detailed comparison: Vizio vs Philips
Let us see Vizio vs Philips TV comparison in detail.
Panel type
Philips produces panels for LED and OLED. With direct backlighting, LED panels are lit. You will receive high brightness and a wider view angle with OLED screens.
Panels made by Vizio include LED, LCD, and OLED. In the majority of models, LED with backlight technology is used. The full-array local dimming zones change depending on the size of the TV. Also, see another biggest comparison between Octastream and Superbox.
Technology
The most recent Philips TV makes use of AI. Many models feature the P5 Pro Perfect Picture Engine, which enhances image processing. Other elements used include Perfect Natural Motion and Micro Dimming Effect. All 4 HDR formats, which improve visual quality, are supported by most TVs.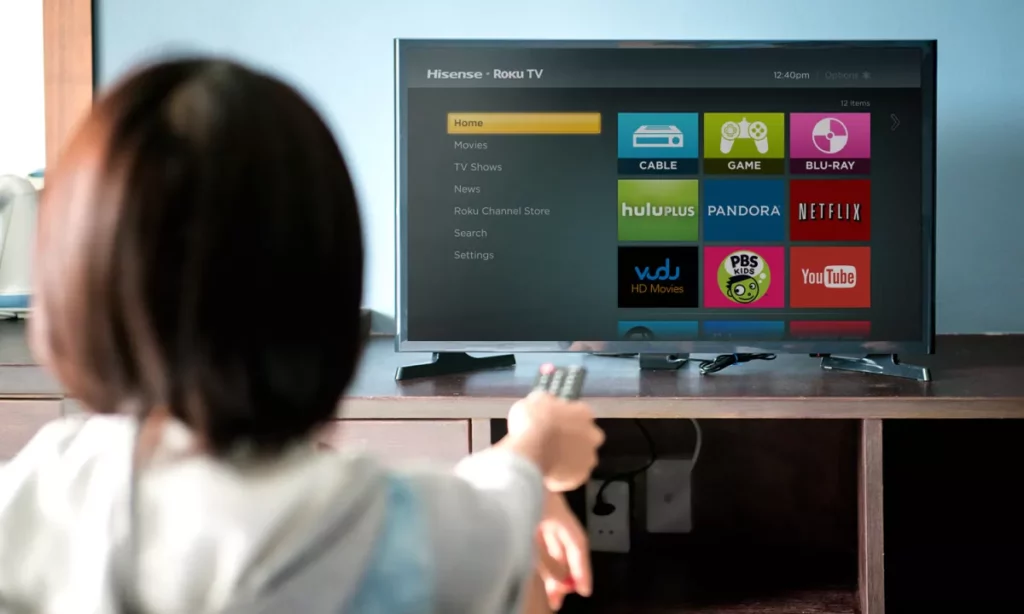 Vizio uses particular methods for particular goals. For example, it employs IQ Ultra as a display processor and Spatial Scaling Engine for upscaling. This technology might change from one model to the next. ProGaming Engine is the gaming platform used by Vizio.
See Also: How to Connect Wii to Smart TV | Complete Guide
Speakers
When comparing the sound systems of Vizio and Philips, we can see that many Philips models boast a 2.1 speaker configuration. Since Philips includes a woofer, the sound will likely have some bass. The Vizio, however, restricts the setting to 2.0 and 20 or 30W of electricity.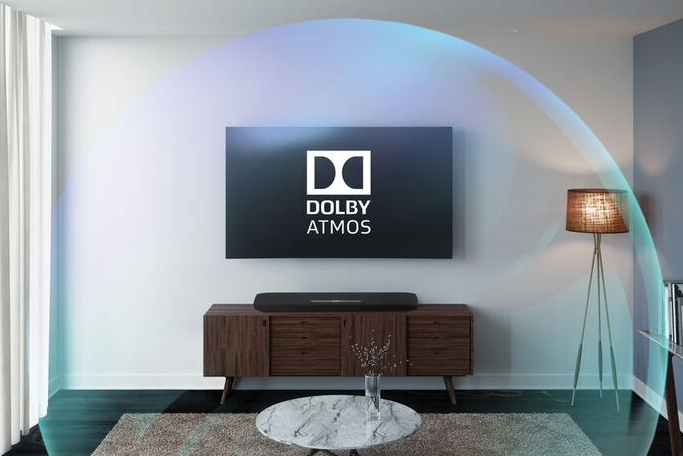 To appreciate the enhanced effects in movies or theaters, Philips also incorporates Dolby Atmos. Another striking and exceptional Philips feature that Vizio does not offer is the incorporation of Bower & Wilkins.
Smart OS
Philips employs Android TV, a Google product, which differentiates it from Vizio's OS. You may download apps from the Play Store, which supports Google Chromecast. Voice search is another tool you may use to find stuff. 2014 saw the introduction of the Android TV.
In 2018, SmartCast was introduced by Vizio. A Chromecast is also a feature of this OS. It includes all popular programs and materials, much like other operating systems. You may quickly cast any missing content onto your TV if necessary.
Design
When choosing a TV, there are other considerations than the design. However, once you learn about Philips' exclusive technology known as Ambilight, you may reconsider your position. An LED array is used on the top and the other two sides of Philips Ambilight TVs. The three sides of the TV will therefore be lit while you are watching.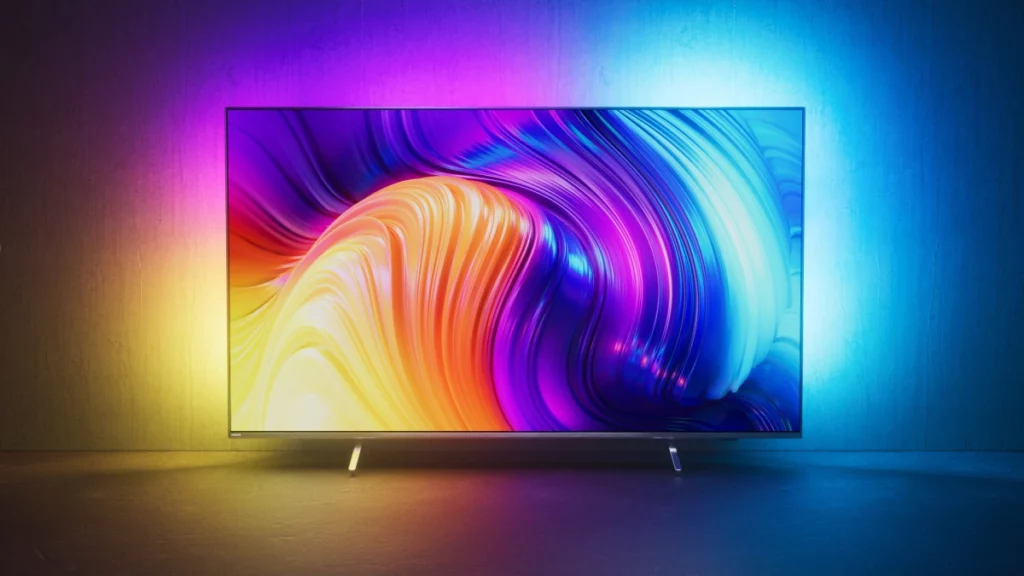 Vizio doesn't use this design, and the majority of their televisions are constructed of plastic. The construction Vizio TV quality is respectable. However, some TVs have unstable feet that might shake with a little push. Broad tables are necessary as the stands are also broad.
Cost
Pricing is among the greatest disparities between Philips TV vs. Vizio. Vizio produces the greatest inexpensive TVs.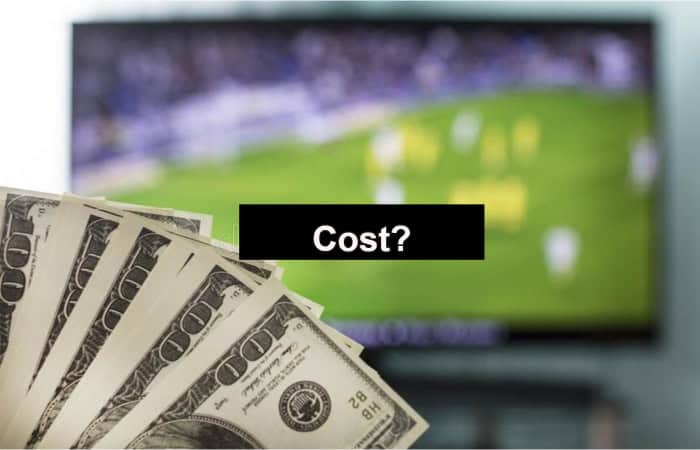 Compared to Vizio, Philips is relatively pricey. The price of various models includes features like Ambilight, OLED panels, AI technology, and Bower & Wilkins speakers, which offset the cost.
Quality and Looks
Ambient Lighting distinguishes Philips TVs from others like Vizio. It is a two-time award-winning design with an incredibly thin panel. You may rotate the swivel stand on its vertical axis.
Given that it firmly secures the TV in place, the TV stand is sturdy. Most consumers praised the TV's ambient backlight, illuminating the space around it. It lacks a bezel and features a 1mm metal strip. However, cable management is not included.
The Vizio P-Series Quantum X, which has a thickness of 2.72″, is considerably thinner than Philips TVs but not thinner than Vizio TVs. Plastic and relatively well-built, the P-series is a good choice.
The Philips OLED 854 is slimmer than other models, thanks to its OLED panel. The Philips OLED 854 can also deliver high-brightness images. In comparison to LCD panels, OLED panels are superior. On this television, gaming is very fluid. With 4k resolution, the HDMI inputs are functional.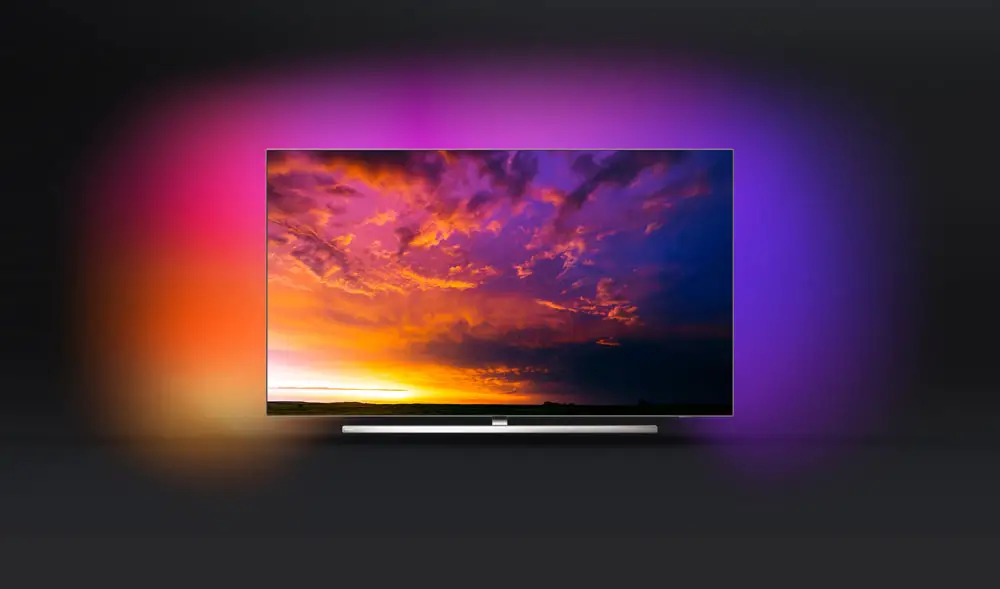 A third-generation video processing processor and the P5 Pro Picture Engine are features of the OLED854 TV. The device has HDR10+ and Dolby Vision. Sharpening, edge improvement, image processing, vivid settings, and ultra-bright HDR picture styles are all options.
The TV also features a Perfect Motion frame, which even SOA and visual judder. The remarkable color contrast of the Vizio P-series is 5414: 1, and with local dimming, that contrast rises to 14743: 1. Despite having a high brightness, the view angle is not very good.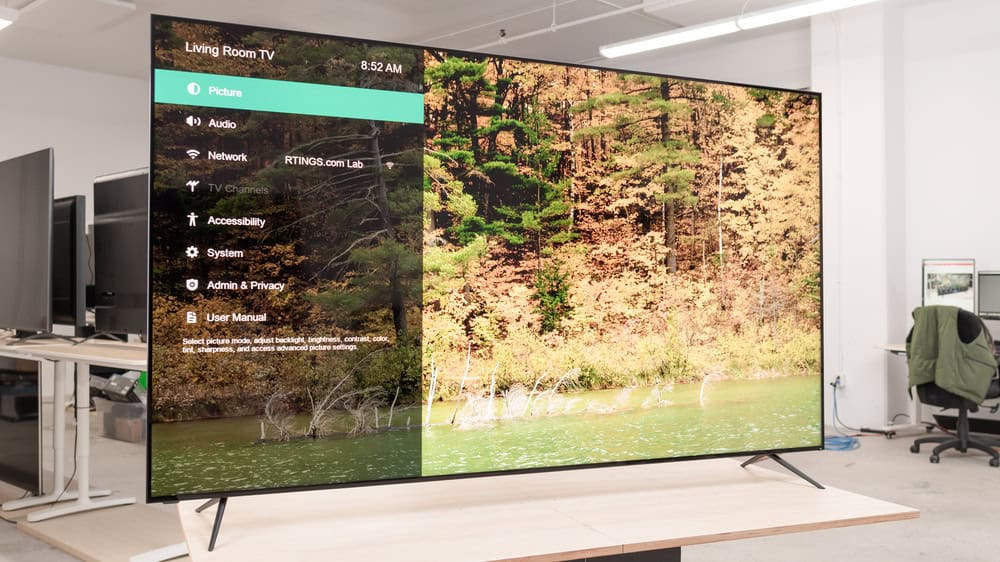 The upscaling and management of reflections on the TV are good. The Vizio is comparable to Philips in that it can accurately portray colors and has a wider color range. The Philips is 706 nits bright, and the color contrast results in rich blacks. With this, you know how good is a Vizio TV.
In general, the TV shows little details in shadows or dim settings. The Philips TV does an outstanding job of controlling motion. Philips and Vizio both have input latency. However, Vizio has the advantage of a 14.7ms lag time. Despite lacking HDR 10+, it also has a quicker response time of 9.9ms. However, VRR, FreeSync, and G-Sync are not supported.
See Also: How To Browse Internet On TCL Smart TV [Complete Guide]
TV speakers
The 65 OLED 854 TV from Philips features 2.1 channels. The subwoofer's power is 30W, while the speakers have 10W., a subwoofer with a power of 30 watts, and two speakers with a power of 10 watts each. It works with Dolby Atmos, which creates an immersive experience. You can also connect Bluetooth speakers and headphones for audio playback.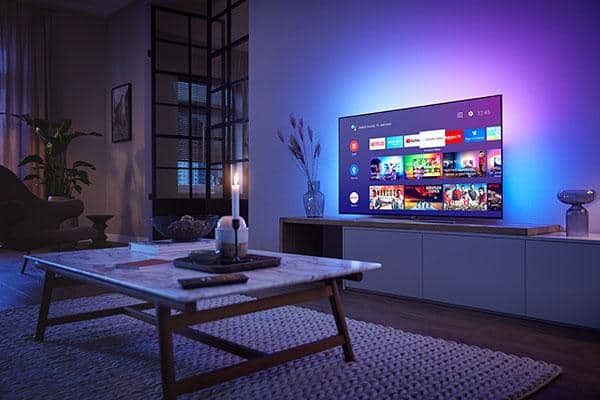 When comparing the sound quality of Philips and Vizio, Vizio offers two speakers with a combined 30W of power. The TV's maximum SPL is just 70 dB, and the low frequency is relatively weak (140 Hz). Both Dolby Atmos and a subwoofer are not supported by it.
Other features
When comparing Vizio vs. Philips 4K TVs, Vizio uses SmartCast while Philips 2019 TVs use Android 9.0. Similar to how Chromecast built-in functions, SmartCast also does. You may cast material to your TV using the Android TV, which has the same function as SmartCast.
Despite having almost as many buttons, the Vizio remote feels more user-friendly than the Philips remote control. The Philips TV remote comprises premium plastic, features buttons for Netflix and Ambilight, and supports a built-in microphone. With this, you know, "Are Philips TVS good." Moreover, if you're looking to enhance your streaming experience, learn how to add popular streaming services like Disney Plus to your Vizio Smart TV with our handy guide.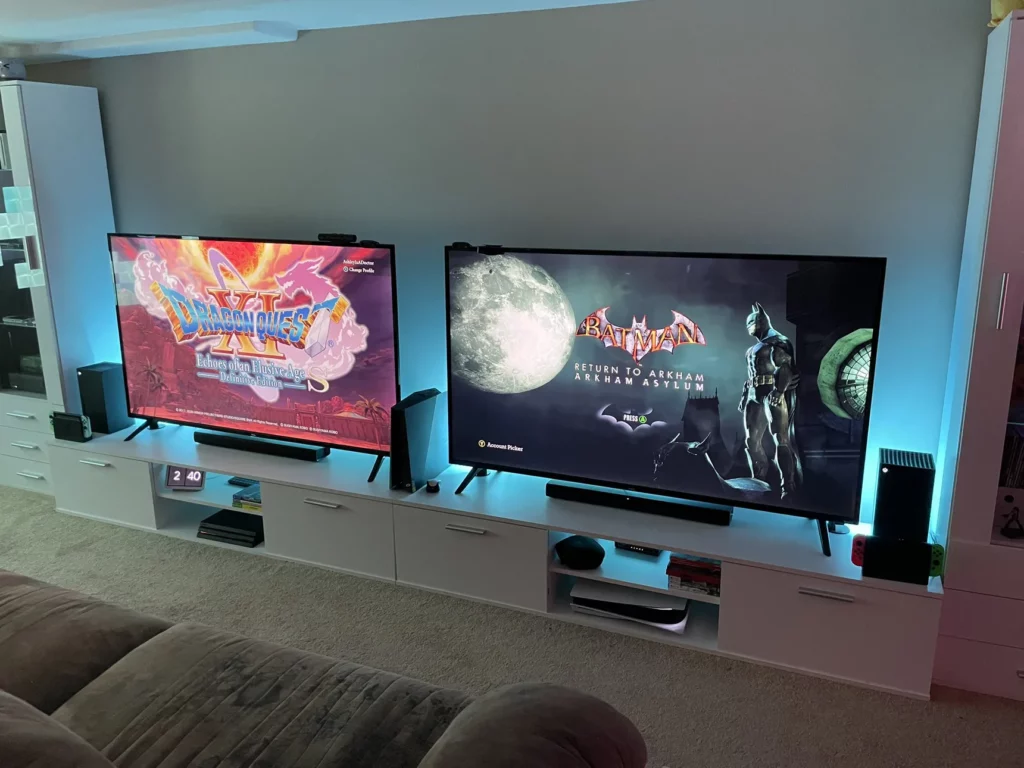 The absence of a microphone in the Vizio remote for voice commands is another significant distinction between the 4k TVs from Vizio and Philips. Compared to Philips, it has six dedicated buttons, which is fewer.
Vizio employs SmartCast, which offers you all the popular apps or content. The user interface is straightforward to use. Philips Smart OS should enhance the user interface compared to Vizio Smart OS. So this was all about Vizio vs. Philips TV comparison.
See Also: Vizio TV Keeps Switching To SmartCast: Fixed
FAQs
What Vizio Smart TV setting produces the finest TV picture?
We advise leaving the Sharpness at 0, Color at 50, Tint at 0, and Contrast at 50. We chose the 'Warm' color temperature because it closely matches the 6500K calibration standard. You should change this option if you want a warmer or cooler image.
What is Vizio TV's quality like?
Cost-effective and offering excellent image quality are Vizio TVs. They lack the high-end feel of certain other manufacturers, and their OS is occasionally sluggish and less feature-rich than its rivals since their TVs frequently have a ton of flaws that can worsen with time.
What is the lifespan of a Philips LED TV?
A typical LED lasts 40,000 to 60,000 hours, or around 4.5 to 6.8 years, at full or almost maximum brightness.
How quickly does TV refresh?
When it comes to modern TVs, 60Hz and 120Hz are the two most prevalent refresh rates that are accessible. In general, 60Hz TVs are less expensive than 120Hz TVs because 120Hz TVs typically have premium hardware and software features in addition to better motion handling.
Conclusion
When comparing Vizio vs Philips, many people choose Vizio. This is a result of aggressive marketing and cost-effective Smart TV solutions. However, Philips is a well-known company that also makes soundbars and TVs. Philips is currently not as popular as Vizio or Samsung. Philips is improving each time with its appealing appearance and lights.
The information about the brightness and dynamic contrast of the TV is not available, but they perform well. Some models we looked at displayed brightness ranging from 500 to 700 nits. The only option if you want a broader view angle is Philips. We hope you like this article on Vizio vs Philips TV.
Meet Nick Pino, our Senior Editor of Home Entertainment at TechiePlus, covering TVs, headphones, speakers, video games, VR, and streaming devices.