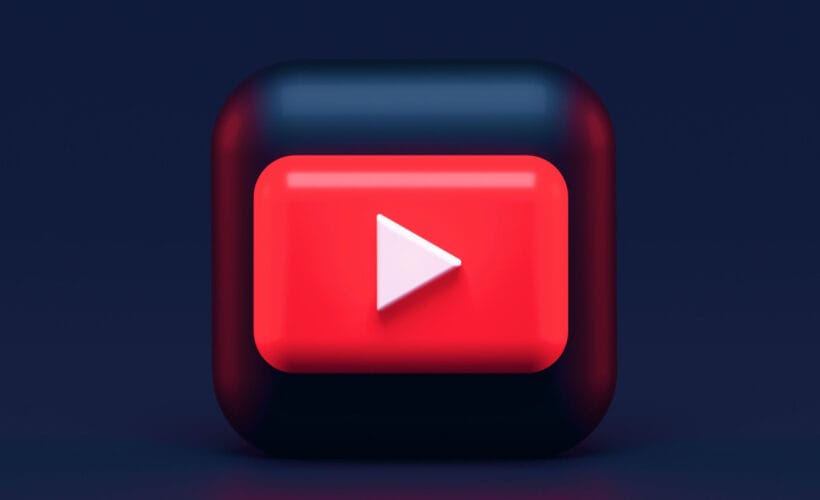 YouTube Premium is a subscription service that lets you view videos without ads and download the content for offline viewing. Finally, upgrade youtube premium to Family. This Premium subscription grants ad-free, offline, and screen-locked access to Youtube, the company's service for streaming music
To upgrade your individual YouTube Premium or Music Premium membership to a family plan:
Go to youtube.com/paid_memberships on a web browser.
Select Get a family plan.
Click Get family plan again.
Select Upgrade.
Set up your Google family group.
A standard YouTube subscription costs $12/month, while a family plan costs $18/month for up to 6 users. Here's how to upgrade youtube premium to Family & add or remove people. Here's how to upgrade youtube premium to Family
How To Add Family To Your YouTube Premium
How to change Youtube premium? You'll get a free month's trial if you are a new user. In any case, you must pay for the month to begin your membership to the family plan, & only then will you receive a free month.
To update youtube premium to Family, go to your YouTube Premium Family login page and click the "Try it free" button.
It will display a slide with the Family Plan premium membership features. Finally, click "I understand" and continue. Your subscription has been activated. 
Overview of Youtube Premium of a Family Plan
Although a Family Plan is intended for family members, you can add friends, colleagues, and other accounts if you are over 13. You cannot currently add G Suite account names to the family plan. To add members, open YouTube in a browser, click your profile icon in the upper right corner, and then select Paid Memberships.
      2. Select Manage.
      3. Then select Manage membership, then Upgrade. 
      4. To confirm, click Upgrade once more. 
      5. You can also upgrade directly to youtube.com/premium/family and click Get a family plan.
    6. When you confirm, you will be charged a prorated fee to upgrade YouTube Family to Premium for the rest of your billing period.
Following that, you must invite household members to the family group. Go to your paid subscriptions page, click the activity overflow button beside YouTube Premium, and select Family Sharing.
You can also visit families.google.com directly. To add a family member, click the plus sign. Begin typing their email address. And choose them from the list of suggested contacts. Click the Send button.
After you've welcomed new family members, they must accept even before the invitation expires. Other benefits of adding family members include the Google Play Family Member Library.
Which shares bought content with other family members, YouTube TV, a shared mode of payment, shared photos and videos, and a shared calendar. You can only alter the group once every 12 months after you've added family members.
YouTube Premium Family Plan Cost
YouTube Premium is free for one month, after which it costs $11.99 monthly. Billing is automatic and can be stopped at any time. An annual plan would cost $119.99 & saves you slightly more than $20.
The family plan is $17.99 per month & allows you to join five family members (age range 13 and up) to your household, while the student plan is $6.99 per month & requires annual verification.
Removing Family Members From Your YouTube Premium Plan
Since you bought & invited people to the account, you will always have complete control over the members.
To delete, go to YouTube > Profile > Paid Subscription > Manage membership> Modify Family Sharing Settings > & click on the profile you want to delete and then click Delete account.
Other Advantages Of A YouTube Premium Family Plan
In addition to the ad-free premium experience, the family plan includes a few other advantages. You may have a shared calendar for the entire Family. Each family member will be informed whenever an event is added to the calendar. You may use this tool with your friends and Family to plan events.
Ad-free viewing
Viewing without advertisements is possible for all videos. When we sign in using our Google account, we also receive ad-free viewing on all YouTube platforms, including the website, mobile apps, Roku, and other streaming gadgets.le phones, Roku, and other streaming devices. Check this out to set up the Roku HDTV antenna.
 There won't be any commercials at the video's beginning, middle, or end.
YouTube originals
You can access the original content, mainly from high-profile creators and some television shows and movies. You can access series & unreleased movies from many influential YouTubers with a YouTube subscription.
Only users who buy the premium subscription can access high-quality, one-of-a-kind content.
Offline videos can be downloaded.
You may download videos for offline viewing if you want to watch a YouTube video but need more data or are experiencing lousy access while traveling.
The capability to save videos and watch them whenever you want, whether we are online or offline, is one of the main advantages of YouTube Premium. Not all videos, meanwhile, could be downloaded owing to limitations imposed by partners or geographic locations.
YouTube M

usic Plus
The Music Premium service and its features are accessible through YouTube Music Plus.
It enables us to remove commercials from songs, download them to listen to them offline, play them in the background, or convert videos to audio mode to use less bandwidth. Check this out The 7 Best Music Player For Mac In 2023
See Also: 8 Best Online Music Games For Kids
FAQs
What advantages does a YouTube membership offer?
You can watch YouTube videos without advertising and download material for offline viewing with a paid membership to YouTube Premium.
A YouTube Family Subscription: What Is It?
With a YouTube family subscription, you may use a single plan for your entire Family.
You may join the group and invite family members to use your YouTube Premium, Music Premium, and YouTube TV memberships. Using your own Google Account as a family member, you may access the YouTube premium subscription.
What are the advantages of having a YouTube subscription?
You can watch YouTube videos without advertising and download material for offline viewing with a paid membership to YouTube Premium.
What exactly does a YouTube Family Membership entail?
You may utilize a single plan for your entire family with a YouTube family membership.
What is the best approach to let family members use my YouTube subscription?
You may join the group and invite family members to share your subscriptions to YouTube Premium, Music Premium, and YouTube TV. To access the YouTube premium membership as a family member, use your own Google Account.
How does YouTube differ from YouTube Premium?
Ad-free streaming, unencrypted watching, and exclusive content are some of YouTube Premium's distinctions from regular YouTube (recognized as YouTube Originals). Furthermore, included with YouTube Premium is a membership to both YouTube Music and Google Play Music, which costs $9.99 per month.
See Also: Best Loud Music Players For Android [2023] – Top 4
Conclusion
If you enjoy watching YouTube but find it unpleasant to go through commercials or if YouTube videos stop playing when you switch to another app or close your phone's screen, you should upgrade to YouTube Premium Family. For frequent users, upgrading youtube premium to the Family is mandatory. It provides free music download, streaming, and playing services. If you often use the web, YouTube Family Premium is a fantastic investment.
Sourabh Kulesh, Chief Sub Editor at Gadgets 360. and TechiePlus, writes technology news online with expertise on cybersecurity and consumer technology.