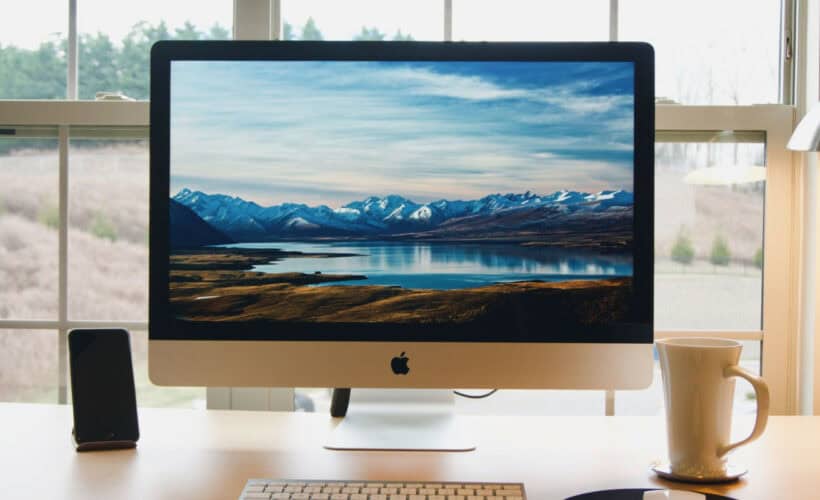 Initially, transferring pictures would be a big task due to inefficient technology or technical problems. However, the advancement in technology and the implementation of new software and programs have made transferring photos from Android to Mac a more natural process. Managing precious images is essential for any person, and sharing data is inevitable. 
Effortlessly transfer Android photos to your Mac via iCloud with these simple steps:
1. Navigate to icloud.com using the browser on your Android device.
2. Sign in using your Apple ID and password.
3. Tap on "Photos" ➙ "Upload."
4. Select the desired photos and initiate the seamless transfer process. Enjoy easy access to your precious memories on your Mac!
Connect your Android device to your computer using a USB cord. Select "File transfer" from the "Use USB for" menu. Navigate to the DCIM and Pictures folders from the device pane. Choose the photographs you want to transfer, then drag & drop them onto your Mac.
See Also: Top 5 Music-Making Apps for the Instrumentalist Inside You
Here are multiple ways available to transfer photos from Android to Mac.
Top 4 Ways to Transfer Photos from Android to Mac
Apart from conveying all the processes through a laptop, below are some of the best ways to transfer photos from Android to MAC.
Using iSkysoft Toolbox
To transfer photos from Android to Mac, we can use the iSkysoft Toolbox. This method of moving images is straightforward, simple, and seamless. The best part of this tool is that one can transfer hundreds of pictures with just one click. Along with this advantage, there will be no worries about misplacing or losing photos. It is so as the tool is very ensuring and accurate and designed so that nothing goes wrong. 
With the help of the USB cable, connect your Android phone to the computer. Next, enable debugging USB on the device. After clicking it successfully, the main interface will display.
Once the interface pops up, click "Transfer device photos to Mac." There will be a pop-up window where all the pictures can be selected by pressing Command + A or by choosing a few samples of images just by clicking on them.
Click on the Export button, located near the Add button. Once clicked, there will be a list of transfers to choose from. Click on Export to Mac to begin the whole process.
On the Mac, browse to choose a folder to save all the pictures.
Visit: iSkysoft 
Use image capture for the transfer of photos
It is another popular way to transfer photos from Android to Mac. The process is relatively fast, and it also allows the user to get a preview of the picture before the transfer begins. 
The Image Capture application must be installed on the Mac for the entire process. Then, connect the USB cable to the Android device and the Mac.
Click on the Applications folder and then launch Image Capture. Select your Android device under the "Devices" list following this step. You will find it on the left side of the app.
Once done, select the images you wish to transfer photos from Android to Mac, followed by clicking on 'Import.' Select 'Import All' if you want to transfer photos from Android to Mac.' Next, it will ask for the location of the saved pictures on your Mac, so go accordingly.
Once all these steps are followed, you will see that the process to transfer photos from Android to Mac has successfully occurred, as the green checkmarks will indicate.
Using iPhoto for transfer of pictures
This app is great for transferring photos as it is a photo management app, also known as a mere file transfer platform.
Firstly, download the app on the Mac. After the successful installation, connect the Android device to the Mac with the help of the USB cable. However, if the device is Android 4.0, the recognition will occur automatically when connected to the USB cable.
You may change the USB setting from Media Transfer Protocol (MTP), the default option, to Picture Transfer Protocol (PTP).
Use a preview for transferring images.
Along with being a platform for transferring images from an Android device to a Mac, Preview is also an official image-viewing app for Operating System X. 
Connect the Android and the Mac device with a USB cable, then launch the app. Next, click 'File' and select 'Import from (the device name).'
FAQs
What is the easiest method to transfer any photos from Android to Mac?
You can generally transfer photos from any Andriod to Mac using Image Capture application. First, you must download Image Capture onto your Mac and connect your Andriod Device with a USB cable. Then, you can launch the ImageCapture app, and after selecting your app, import any images you wish to. This process is easy and fast.
What is the fastest way to transfer photos to Mac?
You can generally transfer any photos to your Mac quickly by importing them. You must first connect both devices through a USB cable to do so. In the case of an IOS device, you can use the import screen on the Photos app. However, in the case of an Android device, you will need to use a third-party app for the same function.
How do I wirelessly transfer images from Android to Mac?
You can generally send photos from your Andriod to your Mac using Airdriod. To do so, you need to install that application on your phone. For your Mac, open the website and log in there as well. Then, scan the QR code on your Mac with your phone, click photos, and select and transfer the necessary photos.
Are there steps to airdrop from Android to Apple?
You, unfortunately, cannot directly Airdrop files from Android to Apple. This is because Airdrop is a feature that is built in and works only for IOS devices. You will therefore need to use a third-party app to transfer files from your Andriod to your Apple. You can use an app like ISkysoft Toolbox to easily transfer your pictures.
No, you, unfortunately, cannot use Quick Share to share your files to an Iphone. This is because Quick Share only works with Samsung devices, so you cannot connect to an IOS device with it. You can, however, use a Move to IOS app or a third-party app to transfer the photos to your Iphone.
Conclusion 
So here are the four different ways, each consisting of simple steps, to transfer photos from an Android device to a Mac. Let us know if you use any of the above methods in the comment section. 
See Also: 5 Ways To Fix: Airpods Case Not Charging
Don't forget to visit us for more articles. 
Meet Carrie-Ann Skinner, our Apps & Games Editor with over 2 decades of experience in online and print journalism, specializing in all things tech.