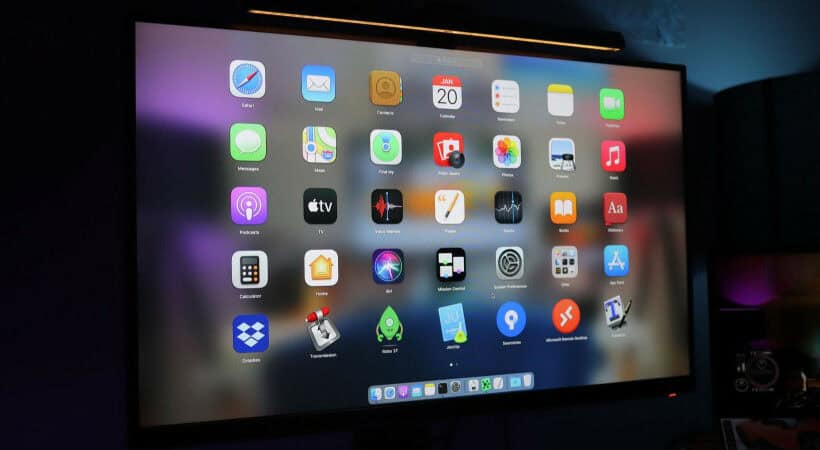 Are we looking for a pocket-friendly version of Teamviewer? We have got you. We have compiled a list of TeamViewer alternatives.
The TeamViewer gives you access to remotely connect with different workstations and devices but it is very costly. Other remote access and control software are available if you want a different application. We have the best alternatives for TeamViewer with their features. 
A few of our finest selections are the Splashtop and Zoho Assist. There are others as well, like AnyDesk and GoToMyPC, that you can utilize.Without any delay, here are the top TeamViewer alternatives.
See Also : Top 6 Screen Share Apps For Android [2023]
Best TeamViewer Alternatives
These are the best TeamViewer Alternatives that you can use:
Splashtop
Splashtop is a cutting-edge remote access software. It offers remote access to your devices from other devices. And supports Windows, Mac, iOS, Android, Chromebooks, and more. It is a safe, quick, and economical TeamViewer alternative.
The service can run in two modes: attended access, where the device user can monitor the technician's actions on the screen. The technician can access the remote device using the other mode without the user's involvement. 
It provides a free 7-day trial period, starting at just $5 per month.
Key Features
Similar features to that of TeamViewer- File transfer, remote control, remote print, audio, and logging.

Attended or Unattended access

Encrypted connection
Visit : Splashtop
Zoho Assist
Zoho Assist is a multi-platform, lightning-quick remote assistance tool created to meet the needs of all enterprises. It is the best alternative to TeamViewer remote assistance. The software works on both mobile phones and PC. Zoho Assist is a cloud-based application that is easy to use.
The integrations make this program superior to TeamViewer. Numerous applications, OEM partners, and developer-friendly APIs are all supported by Zoho Assist.
It provides a free 15-day trial period, and its pricing of it is $6.19 per month.
Key

Features
Integration with numerous applications

Instant Chat Feature

Easy and high-quality data transfer
See Also: Slack
AnyDesk
AnyDesk is a well-known remote desktop-sharing software with a plethora of powerful features. It's effective because it merely compresses photos before they are delivered, conserving bandwidth resources. Fast, trustworthy, and most importantly, secure.
Because AnyDesk supports a wide range of OS, including  Android, Linux, and FreeBSD. You can work without fear of incompatibility. Use for personal or non-commercial purposes is free.
AnyDesk is free but with limited features. Its plan starts at $14.90 per month.
Key

Features
Supports audio and file transfer.

The connections can be configured to determine the speed and quality.

Flexible and compatible.
Visit:  AnyDesk
GoToMyPC
One of the many LogMeIn remote working tools is GoToMyPC. GoToMyPC is a paid, proprietary software available for both Windows and Mac. GoToMyPC is a software like TeamViewer. It lets you securely access your files and information from a different device.
For teams, GoToMyPC is a better alternative to TeamViewer. This software is simple to install and utilize. Like TeamViewer, allows you to transfer files between devices. If you're on a PC, you can hear sounds from the devices you're accessing.
The multi-monitor support of the GoToMyPC software is an intriguing feature.It allows you to view the screens of all computers you're accessing simultaneously. Its plan has a 14-day complimentary trial and a monthly starting price of $79 per user.
Key

Features
Unattended Access

Remote control and diagnostics

Slack Integration
Visit: GoToMyPc
Ultra VNC
UltraVNC is a small, compact, and effective tool. Working with it appears to be nearly effortless due to the incredibly effective (and adjustable) compression of data transmitted between linked devices. An embedded engine can be used to chat between the client and server without any lag.
If you are assisting someone, you can use the text chat feature to communicate with the person on the other computer. You can minimize the text chat to improve your screen visibility without losing your text chat history. 
It is risk-free and open for use and is a great TeamViewer alternative.
Key 

Features
Permits dual installation, enabling remote access and viewing from your computer.

Connects to a remote computer via a computer program, browser, or mobile app.

You may simply converse with other remote computers using the chat tool.
Visit: UltraVNC
Mikogo
On the majority of common operating systems, Mikogo runs directly in the browser without the need for download or installation, saving both businesses and end users time. 
All of the standard features of good online meeting software are included. Such as messaging, interactive whiteboard feature, recording and playback tools and so on.
A computer can be accessed by up to 25 users simultaneously with the help of the Mikogo HTML viewer. Admin roles can be easily and quickly changed as well. It offers a 14-day free trial period and $16 per month.
Key

Features
Scheduling meetings in advance

Sharing of desktop, documents, or application window with upto 25 meeting participants.

Remote Access, Session Recording, and Conference Features
Visit: Mikogo
Remote PC
In terms of functionality, RemotePC and TeamViewer are very similar. RemotePC allows you to remotely control other devices and grant others access to your computer.It works on Windows, Linux, Mac, Android OS, and iOS because it is a web-based and there is no need to install any software.
Remote support features include, among other things, remote reboot, live chat, remote printing, drag and drop files, and file transfer.
It offers a 7-day free trial period, with the plan starting at $14.62 per month.
Key

Features
Multiple users in one computer.

Compatibility with Windows and macOS.

Recording during a session and chat support.
Visit: Remote PC
TightVNC
It is a well-known cross-platform and an open-source desktop remote control software and mainly adheres to RFB or remote framebuffer (an open protocol for remote access to GUIs) which is completely free to use for both personal and commercial purposes.
It employs tight encoding which significantly reduces data sizes. And as a result it improves performance particularly over low-bandwidth internet connections. DFMirage driver detects screen updates, zoom in and zoom out, and file transferring capability among the features.
It is the amongst the best alternative to TeamViewer free of cost.
Key

Features
Free of cost.

Compatible with android, ios, macOS.

Provides remote access, recording, and conference features.
Visit: TightVNC
FAQs
Is TeamViewer end-to-end ?
Yes, TeamViewer has an end-to-end encryption mechanism.
What is the best way to remotely access a computer ?
TeamViewer is the best software to remotely access a computer.
Is AnyDesk free ?
AnyDesk is free software. But only for personal usage purposes. You will need to get a subscription if you want to use it for business.
Is TeamViewer considered a VPN ?
TeamViewer is the preferred VPN alternative because it has end-to-end security features like two-factor verification, data security, and whitelisting, making it incredibly impossible for anyone to get important information.
Conclusion
The ability to remotely access your own and your clients' devices for support is priceless. As an alternative to TeamViewer, you can utilize any of the other remote control and assist platforms covered in this article. We have mentioned each of their features and pricing.
Introducing TechiePlus's all-in-one Editor, Olivia, based in London. From headphones to music streaming, she's got you covered.