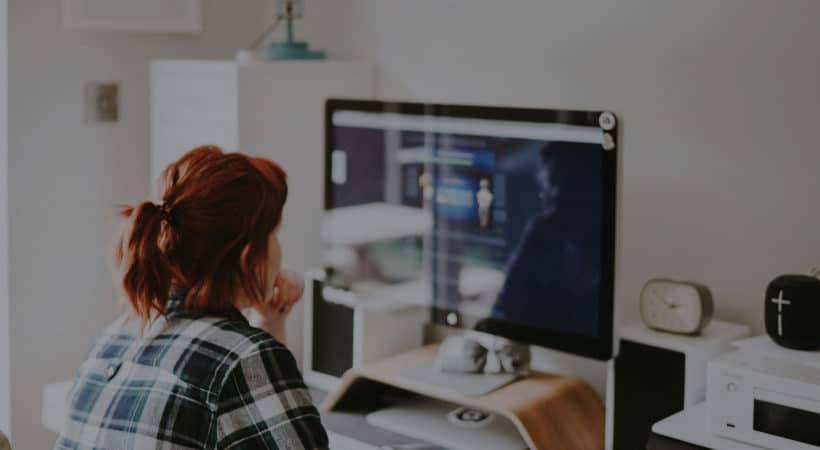 How to start streaming Showbox to Chromecast? If you are searching an answer to this question, you are the right place. Keep going through this article to have the answer you are looking for!
Have you ever heard of Netflix, amazon prime, Hulu? That's Showbox BUT free! For those who live under the rock, Showbox is a video streaming application free of cost, where you can find movies and episodes you want to watch. Showbox is becoming popular mainly because of how well they update the available shows and movies. Showbox is free to download on playstore.
While on the other hand, Chromecast is a media streaming plug-in device that allows you to connect your phone to your TV. We plug the Chromecast into the TV's USB and connect your phone with it. Chromecast help you to cast the movies from your phone to your TV. This is precisely how we will stream Showbox to Chromecast on your Smart TV.
See Also: 6 Best Screencasting Software For Recording & Editing Videos
Showbox Legit Or Not
As we have already said, Showbox is an illegal service for apps like Covenant on Kodi and Popcorn Time on PC. Piracy rules vary from country to country, but most of our readers in the United States should know that Showbox and other piracy sites are entirely illegal. Showbox issues more warnings than other popular torrent interfaces, even though most US ISPs track and verify the use of unlawful services on their bandwidth. Moreover, you can usually notice. We do not encourage you in any way to watch movies via Showbox.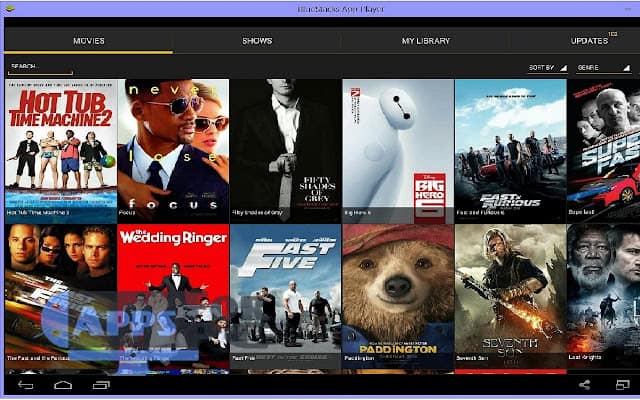 Movies are products and works of art. By buying movies you like (either in theatres, in digital form, or on Blu-ray), you're supporting the creators of those movies by encouraging them to produce more of their original works and sequels or follow-ups. Nevertheless, you should use Showbox only if you know the possible consequences and do it at your own risk.
If you use Showbox to stream movies, you should be aware that the app can get you in trouble with your ISP or the MPAA, an association made up of movie studio members known for taking pirated content users to court in the past. Investing in a VPN subscription is the safest way to use Showbox; you can find some of our best deals in this review. Due to how Chromecast works, you should remember that your VPN on your phone or computer won't block the stream when transferred to your Chromecast device.
Streaming Showbox To Chromecast: The Essentials
Before streaming Showbox to Chromecast, these are the basic stuff you will need.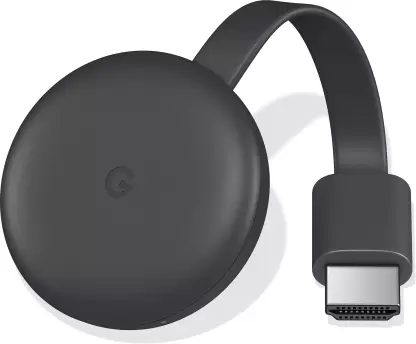 You can buy Chromecast online through Amazon or other online stores. Some modern TVs also come with a built-in Chromecast. You also have different Chromecast to choose from, like Chromecast ultra, which will help you cast videos in 4k.
Setting up Chromecast
You must first set-up Chromecast to enjoy streaming Showbox to Chromecast. When you unpack your Chromecast, you will get the Chromecast device, a USB, and a charger. Start by plugging the USB into the Chromecast and charger. Plug the charger into a wall plug. Plug the Chromecast into your TV.
Make sure to remember the port number you plugged it in. Now select the input on your TV remote. Make sure the HDMI matches the port you plugged the Chromecast into. Now Chromecast will show instructions on your TV.
Make sure you have a strong Wifi connection, and both the phone and Chromecast are connected to the same Wifi. You will be prompted to download the Chromecast app and sign in to your google account. Follow the steps to set-up your Chromecast device to your TV
You can choose to make it your Home device. Allow location access, and it will search Device to connect. It should match the device name of your TV.

Follow the other instructions the Chromecast gives.
 Once the first-time setup is done, you can link the Chromecast to other applications.
See also: Ideal Video Sharing Apps For Content Creators
Streaming Showbox To Chromecast
For streaming Showbox to Chromecast , we will need an application called Allcast. Allcast is free to download on Google Playstore. Once you install it, open the app, and select your TV from them, it will show you all the available devices. This completes connecting the Chromecast to the Allcast app.
Make sure you have completed setting up the Chromecast with your TV. Now follow the given steps to start streaming Showbox to Chromecast.
 Open the Showbox app on your phone or tab and you will find tabs at the top of the app: Movies, Shows, My library.
 Browse whatever movie or video you want to stream. If you select a series, choose what episode you want to watch after you click on the series.
 After you click the particular video you want to watch, you will be shown a pop-up asking you to select the low, high, and medium media quality.
 Click Watch now, and Under the pop-up for "Complete action using," select AllCast app.

 Allcast will search for the connected devices (which is your TV).

If Allcast is not connected previously, select the device(your TV) when Allcast shows it.
See Also: How To Add Disney Plus To Vizio Smart TV? [Easy Guide]
Stream Showbox on Chromecast via LocalCast
It's easy to combine Showbox's video streams with an app like LocalCast to play videos on your TV, even though Showbox doesn't have a built-in Chromecast feature. Before downloading LocalCast for Chromecast from the Google Play Store, make sure Showbox is installed on your phone. Although premium plans are also available, we prefer LocalCast over other casting apps because there are no broadcast length restrictions. If you're interested in more Chromecast capabilities, check out our guide on how to use Chromecast without WiFi.
You'll need to use Showbox's settings menu to switch players if you want to use LocalCast with it.
 Open the menu by sliding it open from the left edge of the screen, then select Settings at the bottom of the menu. 
Select "Other Player" from the drop-down list of player default options. Even if LocalCast isn't your player at this stage, selecting "Other Player" tells Showbox to ask Android for a list of video players installed on your phone.

Return to the Showbox main menu and select the desired movie or show to access this interface. 

When the video has finished loading, click "Watch Now" in the menu.

Finally, you can select LocalCast as your player when Android prompts you to choose the video player you want to use for streaming.

 If you do not want to stream content from Showbox to your TV, we recommend you choose "Once" when selecting your player.
You use LocalCast as a remote to control the playback of your video rather than the standard Showbox interface. 

When you select LocalCast, this app redirects you to where you can choose a Cast-compatible device. 

The LocalCast player interface will open on your device after you select your Chromecast from the list. Once the movie is playing, you will also find the cast control in your notification bar.

In the meantime, you should see that LocalCast has connected and is starting to link to a URL on your TV. 
There may be a delay of up to 30 seconds before the Showbox feed starts playing. Once it does, you can relax and enjoy your favorite movies and shows on a big screen.
FAQs
How to cast Showbox to Chromecast?
Select the downloaded screencasting application by going to Tools then Cast. The screencasting application will search for an available Chromecast. Decide which Chromecast device you want to use. Showbox can now be on TV.
What should I do if Showbox not working with chromecast?
The best free movie streaming app was Showbox, which inspired many Showbox-like apps. After that, it discontinued, and there is no news about Showbox returning. Finding a replacement for Showbox was only logical since Showbox is no longer in operation.
How to mirror Showbox to Chromecast?
The latest version of Showbox, which allows users to watch footage on an external media player, must be downloaded to stream Showbox with Chromecast on TV. With a screencasting app, users can send movies from their Android app to streaming devices like Chromecast, Roku, and Amazon Fire.
What are the Showbox alternatives for Chromecast?
The top 10 Showbox-like apps in 2023 are Stremio, Popcorn Time, Crackle, Kodi, PlayBox HD, CinemaBox, Pluto TV, and YouTube.
Cast Showbox from Android to Chromecast?
Select the screencasting app you downloaded by going to Tools then Cast. The screencasting app will search for an accessible Chromecast. Select the Chromecast you want to use. Showbox is now available on TV.
Conclusion
So, this was our guide to connecting Showbox to your Smart TV through a Chromecast device. We really hope this article helped you in streaming Showbox to Chromecast. If you find this article helpful, let us know so we can bring you more such content.
See Also: How To Install 3rd Party Apps On Smart TV?
Sourabh Kulesh, Chief Sub Editor at Gadgets 360. and TechiePlus, writes technology news online with expertise on cybersecurity and consumer technology.