Snapchat is a popular social communication application for sending messages. It is a social media application that allows you to send friends and family personalized photographs and videos. Snapchat has several popular features, including Snapchat stories, memories, and filters. In this article, you will read about the "Snapchat Failed To Send To One Person" error and what could be the reason behind this error.
Snapchat Stories are a series of snaps that form a narrative as they appear in chronological order. They are made up of a combination of images, videos, and other elements. Each post can be seen for 24 hours before it expires.
"Memories" is another Snapchat feature. It's a personalized album with photos and stories that the user has saved and can be seen after a certain number of days or months. One of the key benefits of Snapchat Memories is the ability to reshare select saved snaps and Stories. However, Snapchat, like any other software, has glitches and outages from time to time.
If you're a Snapchat fan, you'll know how frustrating it is when the app isn't working. There are two common issues with Snapchat: failure to send and receive snaps. The failed message error that appears every time you try to send a picture to one of your friends is one of the most typical Snapchat bugs. There could be a few reasons why Snapchat isn't sending messages.
See also: Tips On How To Tell If Someone Deleted You On Snapchat
Snapchat failed to send to one person-

Problem With Internet Connection
If you're having trouble sending or receiving Snapchats, it's most likely due to an issue with your internet connection. To function properly, Snapchat requires a robust and reliable internet connection. If you can't send snaps, you may have a bad relationship or are connected to a signal that doesn't allow you to access the internet (like on a plane or in a hotel).
If you're at home, move closer to your router and restart it if necessary. Suppose you're using mobile data while out; consider turning on Airplane Mode and then turning it off to refresh your connection.
Sometimes Bugs in Updates Can Cause an Error
Now, if you are certain that the problem is not your fault. It's most likely that a defect within the software caused your Snapchat failed to send to one person or several individuals. Updates can sometimes introduce flaws into an application, causing it to stop working properly. 
It's easy to fix this problem. The simplest solution is to restart the app. Try sending the snap again after restarting the app. If that doesn't work, the second option is to log out of the app and then back in. To do so:
Select the icon for your profile photo. From there, go to the top right corner of the phone's screen and pick the settings icon.

Scroll to the bottom of the page from here. 

Select and confirm the 'log out button.
Still facing the issue, uninstall the application and then reinstall it. It is certain to work.
See also: The Top 6 Best Anonymous Voice Chat Apps in 2021
Lagging Application in Devices (Background Process)
Other background processes on smartphones might sometimes interfere with the Snapchat application. As a result, Snapchat failed to send to one person and receive the error "Snapchat chat fails to send."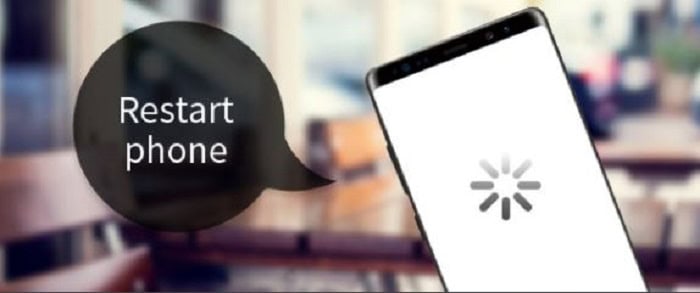 It is possible to fix this by restarting your device. This will sort out all of the background processes that interfere with Snapchat processing. You will eventually be able to send snaps with ease.
Due to The Bulk of Cache Memory Collected
Because Snapchat is a large software that takes up a lot of storage space on your phone, this could be one of the reasons for Snapchat failed to send to one person and you're getting the notification "Snapchat chat failed to send." You can try emptying your cache to get Snapchat running properly again. Clearing your store will not delete any data, only memories, stories, and lenses, among other things. 
Follow these steps to do this: 
After touching the profile photo icon in settings, you'll find the symbol on the top right corner of the phone screen.

Choose 'Clear Cache' from the drop-down menu.
After you've completed the instructions above, Snapchat will restart, and you can attempt sending your message again.
See also: 8 Ideal Video Sharing Apps For Content Creators in 2021
Snapchat failed to send to one person-

Data Saver On
Some users use their data saver feature or set a daily data limit on their smartphones. Which, in any case, limits the application's ability to obtain necessary data and send messages, as well as Snapchat's ability to do so.
By disabling data saver mode or data limitations on the devices, the application will obtain the necessary data to send the messages.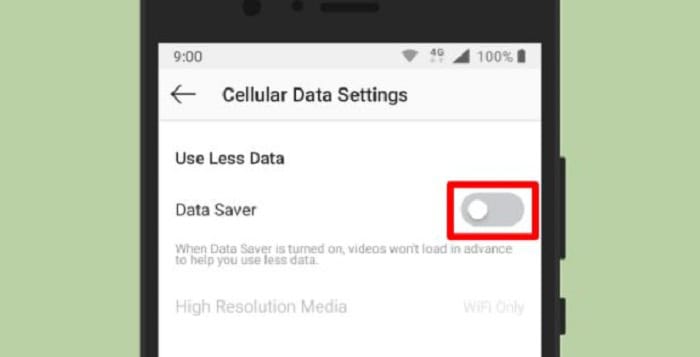 To do so, navigate to Settings > Connections > Data usage > Data saver on your device and turn it off. Now try sending the snap. 
Conclusion
So, here are the full explanations and solutions for typical Snapchat problems, such as when your Snapchat failed to send to one person. With this issue resolved, you'll be able to resume Snapchatting in no time!
I hope this guide on What to do when Snapchat failed to send to one person; will be helpful to you. If there's any feedback please let us know in the comment section. We love to hear from our readers.
See also: 5 Best Socializing Apps like Snapchat for Android & iPhone
Olivia is TechiePlus's Audio & Music Editor, covering everything from headphones to music streaming services. Based in TechiePlus's London offices, she's a popular music graduate who worked in the music industry before finding her calling in journalism. In her spare time Olivia likes gardening, painting, and hanging with her cat Ethel and golden retriever Dora.