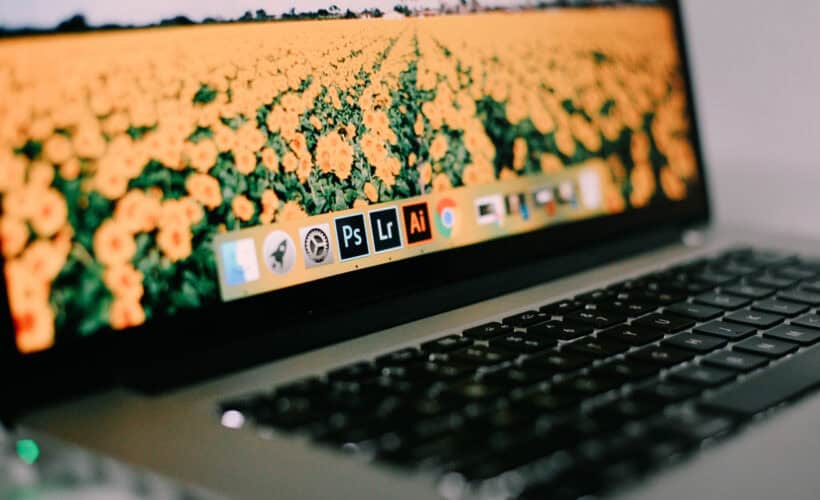 Snagit is a program used as a screensaver with a screen capture tool, a recording tool, and video/audio recording capabilities. Snagit comes with a premium package.
Some of the best SnagIt Alternatives in 2023 are Screenree, TuneFab Screen Recorder, Windows Snipping Tools, shutter, screenpresso, etc.
In this matter, knowing about torrents can help you a lot. As not everyone can buy the premium package, we have listed the best SnagIt alternatives you can use for free.
Top 10 Picks For SnagIt Alternatives 
We have listed some of the best Snagit alternatives that can greatly help while recording screen video, audio, or capturing on-screen.
Screenrec
Screenrec is a powerful Snagit for Windows (Latest Windows 10, 8, and 7 supported), Linux, and Mac. Both are screenshot-recording tools and screen-recording software. Streaming Video Providers power it. Screenrec uses a sophisticated algorithm to upload your recording to the cloud in real time. So, as you finish recording, you immediately get a link to share.
The interface is straightforward. It has a straightforward but powerful screenshot annotation tool and allows you to add comments, draw rectangles with arrows or add text.
You can record audio on your microphone or system, or both. That, along with the ability to record free unlimited videos, makes Screenrec another free Snagit alternative.
Download: Screenrec
See also: Snipping Tool vs Snagit | In-depth Comparison [2023]
TuneFab Screen Recorder
TuneFab Screen Recorder is another excellent Snagit method fully compatible with Windows and Mac programs. It offers 4 different ways to quickly capture any screen activity, including a video recorder, audio recorder, webcam video, and screen capture function. You can easily record any type of content displayed on desktop screens. Supports standard video/audio formats such as MP4, MOV, AVI, GIF, MP3, M4A, AAC, and more.
In addition to the primary screen recording functions, other advanced functions are provided. For example, its real-time editing panel makes drawing and adding notes while recording easy. Before saving the recording, you can cut or trim unnecessary parts or adjust the volume to create a satisfactory screen recording.
Once the recording task is complete, you will have an upload shortcut and share the recorded content to popular social media platforms. 
Download: TuneFab Screen Recorder
See Also: How To Screenshot On ASUS Laptop? – Stepwise Guide
Windows Snipping Tool
The Windows snipping tool is a PC screenshot tool installed on Windows Vista and later automatically. It simply takes a "picture" of the screen. Whether it's an open window, a rectangular space, a free-form space, or a full screen, the recording tool makes it easy.
You can add an annotation or edit the image if you have captions. 
So, if you want to capture on-screen content and don't want to pay $ 50 for a basic item, Windows Shooting Tool is one of the best alternatives to Snagit. 
Download: Windows Snipping Tool
Greenshot
Greenshot is a free and open screen capture tool that can serve as another free Snagit version for Windows 7. Sadly, Greenshot is only compatible with Windows, but it's free, so we can't judge.
Greenshot is a simple program that gives you everything you need when taking a screenshot. It is straightforward and avoids increasing the learning curve.
Download: Greenshot
Lightshot
Lightshot is another free software like Snagit (except for the 'free' part, apparently). This tool, available in the Google Chrome Web Store, is a browser extension app that allows you to take a screenshot easily and upload it to a server and create a short link, such as Screenrec.
With Lightshot, you can also search for images like the one you took. We're not sure what the point of that is, but it's OK, anyway. Either way, this tool is still a free Snagit version to be downloaded to Chrome users. Where SnagIt premiums need payment, this SnagIt alternative is a free tool.
Download: Lightshot
Jing
Jing is another exciting Snagit because it was created and released by TechSmith. In both the free and premium versions, Jing lets you record audio and video and uploads them directly online to create a shared link automatically.
Jing is no longer available for the video shoot and was replaced by Snagit.
Jing can still be used for easy photography; yes, it is free. It may have lost power or two, but it is still another Snagit method. It is an alternative of SnagIt.
Download: Jing
PicPick
PicPick is a simple screenshot tool that allows you to customize the photo you take. With excellent photo resources like color pickers, pixel rulers, and color palettes, there are hundreds of ways to edit and design anything on your screen.
Their free version does not include automatic updates and technical support, but it is not a poor alternative to Snagit for Windows. You certainly will not be disappointed unless you finally need support. Yes, you are alone.
Download: PicPick
TinyTake
TinyTake is in the exact location as Screenrec because it allows free video and photo capture. But, unlike Screenrec, you can only record 5 minutes of video.
You can add text to your recording and share it online. Easy to use with a simple interface and easy-to-understand options.
Unfortunately, it is only available in Windows. So, Mac and Linux users cannot use it.
Download: TinyTake
Screenpresso
Adding to the free photos and videos list, Screenpresso fits well among the specialties.
Easy, easy to use, small interface, fast sharing. An issue that arises, however: is only available on Windows. It's still a better option than the $ 50 Snagit.
Download: Screenpresso
Shutter
Hello, Ubuntu / Linux users! Have we got the app for you? Shutter switches to help you capture your computer screen. This might be the case if you want a simple Linux screenshot tool.
Video capture is unavailable, but it makes this error with good editing features and available plugins for cool effects. Undoubtedly, it is worth a shot at the loyal Ubuntu who do not need to record a screenshot video.
Download: Shutter
FAQS
What are some free Snagit alternatives?
Greenshot, ShareX, Lightshot, and PicPick are free Snagit alternatives. These programs provide fundamental screen capture and editing capabilities without the price of Snagit.
What Snagit alternatives are available for purchase?
Camtasia, an additional TechSmith product, Ashampoo Snap, FastStone Capture, and Screenpresso are some of the paid Snagit rivals. These tools frequently offer more sophisticated features and capabilities than free alternatives.
Which option is the most effective for screen recording videos?
Camtasia is a solid contender for advanced video screen recording skills because it offers more robust video editing features and screen recording functionality.
Do Linux users have any Snagit alternatives?
Greenshot and Shutter are well-liked screen capture programs that Linux users can use instead of Snagit.
Are there any mobile app alternatives to Snagit, and if not, what?
Snagit does indeed provide a mobile app for both iOS and Android. AZ Screen Recorder (Android) and Screen Recorder (iOS) are two solutions for mobile devices.
Are there any browser add-ons that can be used instead of Snagit?
Yes, there are browser extensions that provide screen capture capabilities within web browsers, such as Lightshot and Nimbus Screenshot.
Conclusion
So, why will you pay when you can have it free? That's right, SnagIt comes in a premium package, not even with add-on features that we cannot find anywhere else. Along with this, we have listed down some Pushbullet alternatives which can help you transfer files from PC to Android without any USB.
Instead of hurting your wallet, try these SnagIt alternatives. With these 10 best SnagIt alternatives you have so many options. Now, do all the screen recording and capturing without any tension of paying.
Meet Carrie-Ann Skinner, our Apps & Games Editor with over 2 decades of experience in online and print journalism, specializing in all things tech.