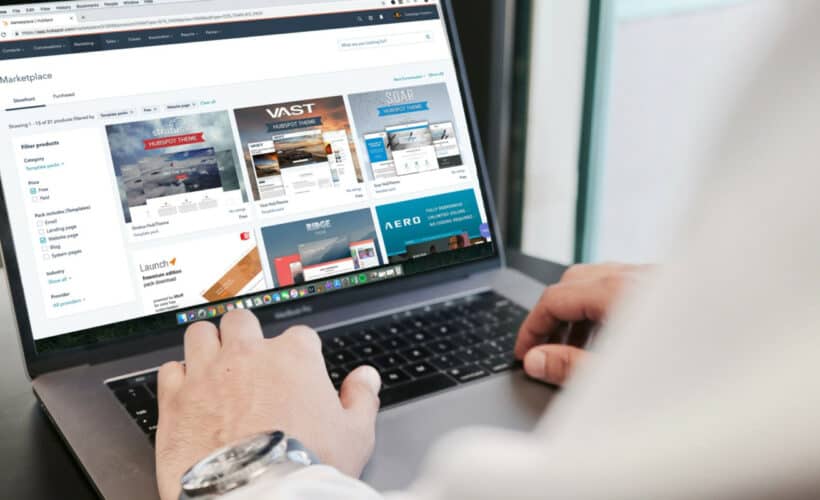 Advertisements are essential to put the purpose of your service across. That is why classified ads have been around for such a long time. This article will help you find out sites like Craigslist, which is a website that offers classified advertisements for just about anything; services, selling items, housing, wanted items, jobs, and other things. This article explores the ten best sites like Craigslist.
Here are some similar sites like Craigslist:
Facebook Marketplace
eBay
Etsy
Offer Up
Geebo
ClassifiedAds.com
Oodle
Swappa
So if you are looking for other sites like Craigslist to explore and broaden your options and maybe explore safer alternatives, read the article further. Read this article on the top 5 best prank websites in 2023.
Alternative Sites Like Craigslist For Buying And Selling
Consider these websites when you want to explore options similar to Craigslist.
Facebook Marketplace
This might have been seen coming, but the Facebook marketplace is a classic domain with almost all Craigslist's services. Facebook seems to be famous as a social networking site, which it is, but the Facebook marketplace is a massive feature to sell, buy, and list services for free.
You will have to own an account on Facebook to access the marketplace. If you have posted something on the market, it will only be accessible by going to the featured option of 'Facebook Marketplace' and won't appear in the timeline. This makes a practical way to buy things on the platform. 
Moreover, Facebook is the best place to offer services because of its extensive reach. (2 billion people use Facebook!)
eBay
eBay is another American-based eCommerce company. eBay was coincidently launched in the very same year Craigslist was founded. eBay assists in consumer-to-consumer and business-to-consumer sales and marketing through its online website. But the most exciting thing that eBay offers is auctions.
Although not as popular as they used to be. With similar options as eBay flooding the internet, the general shopping and selling experience has been reduced. Nonetheless, eBay is a beautiful website to get your hands on the rare and antique items that are hard to get. For this reason, we recommend selling at a fixed price. 
If you like to collect things, eBay is the savior.
Visit: eBay
See also: Top 5 Craigslist Flagging Software To Use | 2023
Etsy
Etsy is a marketplace and a hub for thriving small businesses. You can sell, buy and even rent items. Etsy is a website where you can explore the colossal range of vintage items.
Since Etsy is a place for unique handcrafters, it boasts a massive scale of one-of-a-kind things. Etsy is also mainly safe to use, with fewer scammers on the website.
Visit: Etsy
Offer Up
An up-and-coming website, Offer Up, is made to boost local sales. It is constructed so you can browse through the giant listings of products and message the seller for the product you desire to buy directly. This prompt feature ensures hassle-free shopping.
Similarly, sellers can post a picture along with the product. You can also view people's profiles to know their ratings and reviews. 
Visit: Offer Up
Geebo
Popularized for its heavy equipment catalog, Geebo is a website you don't want to miss. It's a site, especially for people living in a metropolis like L and other cities.
Geebo differentiates itself from other sites like Craigslist with the safe environment it offers its users. The website has an option for a 'safe transaction' where the buyer and seller can meet in a local public police station to ensure no threat exists about the website. 
Visit: Geebo
ClassifiedAds.com
ClassifiedAds is a free-to-use website where you can post advertisements for apparently anything. This website has a minimalistic layout and is straightforward, as its name suggests.
You can post ads just like you do for newspapers. Digitalization of these ads is the only difference. This is one of the best sites, like Craigslist.
Visit: Classified Ads
Oodle
Oodle is a slightly more intricate website with categories for selling personal items and pets. You can see listings of things for sale and rent, not just from the members of Oodle but also from other sites like Craigslist.
The items from different websites are listed on the page Oodle to widen its product listing. That is why Oodle is a close-knitted website and heaven for antique collectors.
Visit: Oodle
Swappa
Swappa caters to a more niche category by only offering technical and electronic items. But the array of these is endless anyway. Swappa is entirely free of cost for sellers.
However, since Swappa aids in the smooth transaction between the buyer and seller, the buyer has to pay a minimal amount. This amount, by the way, is refundable. 
Visit: Swappa
Amazon 
Well, not standing precisely the same, in terms of similarity, like Craigslist, Amazon is probably the most popular website listed here. Amazon makes it easy to buy and sell products online.
This is one of the best sites, like Craigslist. Besides, the very advanced interface aids in users' experience that is easy to interact with. But what makes the website somewhat lackluster is the absence of services like matrimonial, businesses, renting and buying properties, and others.
However, Amazon makes up for its drawback through its review feature, which allows you to post reviews for the bought. Beware, though, not frequent, but Amazon does have some fake news.
Mercari
Mercari is a Japan-based e-commerce service that recently set foot in the market of US. It might be the most beautiful website similar to Craigslist that you could check. It is still getting popular, mainly because it aims to help users declutter.
This website provides an excellent service of at-home authentication and verification of luxury items, which is rare for any other website. You can sell used products instantly, and buyers can expect a same-day delivery service.
Visit: Mercari
FAQs
Is it safe to use sites like Craigslist?
These sites are not filled with scams, nor are they scam-free. That is why being more careful and thorough with your purchases might be a good option.
Are people not using Craigslist anymore.
Craigslist took a hit, but it still is the 11th most popular site in the United States. And 72nd most popular globally.
What is a classified website?
Online classified websites are domains for online advertising where buyers and sellers can interact.
Are sites like Craigslist free to post ads?
Almost all of the websites mentioned are free classified ad websites. However, sometimes some websites do request a small portion of the money. Craigslist is a free classified website, but you must pay for job postings. That is why you should read through the terms in detail.
CONCLUSION
While most websites mentioned are safe, knowing they are consumer-to-consumer driven is essential. Therefore, the sellers and the buyers have access to establish direct contact. This increases the chances of more scams. Analyzing and reviewing the seller, as well as the buyer, is a wise step. 
See Also: 5 Best Audible Alternatives To Try In 2023
Meet Carrie-Ann Skinner, our Apps & Games Editor with over 2 decades of experience in online and print journalism, specializing in all things tech.