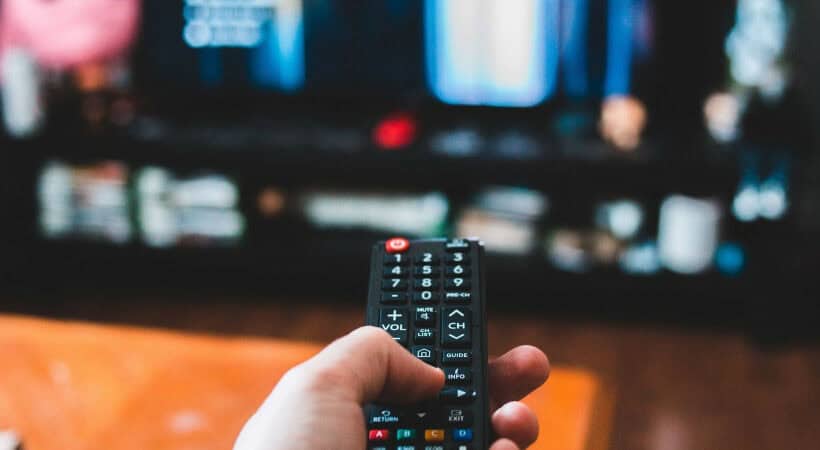 The method of screen mirroring not working is prevalent, which allows two devices to share a screen. You can present or simply watch your films from a big monitor once you mirror your device's screen. Due to the fantastic services it provides customers; screen mirroring is becoming increasingly popular these days.
It just needs a setting to be adjusted, the TV's input mode to be set to the proper one, etc. There may occasionally be minor issues that prevent screen mirroring from working. In these situations, a straightforward reboot usually fixes the issue. Reconnect your computer to your display after it restarts, & screen mirroring should fix.
Screen mirroring might not function for a variety of reasons. Your TV lags, or it cannot recognize the phone. Whatever the cause, what counts is finding a solution. You can use the solutions in this post to assist you in getting solve the issue.
See Also: 6 Best Screencasting Software For Recording & Editing Videos
How To Fix The Screen Mirroring Not Working?
There are several activities you can take before we begin the fixes. Verify that Screen Mirroring is off on both your phone and TV. Additionally, if another phone is already mirroring the TV, switch it off and try to link your phone to the TV. Ensure that your TV and phone are logged into the same Wi-Fi network.
Additionally, ensure your phone and TV are on the most recent software. If not, we advise updating it before attempting screen mirroring once more. We can go on to other methods below if the previous advice is still ineffective. Maybe that's the answer to your problem. Why isn't my screen mirroring working?
Utilizing the appropriate screen mirroring-compatible devices is one of the first stages in resolving any issues with screen mirroring. We advise consulting the product manual if you want comprehensive information on your item. As an alternative, you can look at a list of gadgets that support AirPlay, which includes the Roku TV, Firestick, & more. It's also important to remember that if some apps don't allow screen mirroring, they might not function. Screen mirroring is not supported by all apps.
Turn Off Restrictions
Screen mirroring does not work if your phone's setting is changed. This problem appears explicitly while utilizing AirPlay and transferring files. In these circumstances, you may disable Screen Time, which monitors and limits your apps. Here is how to go about why won't my screen mirroring works:
Access Settings. and activate Screen Time.
   2. The option labeled "Turn Off Screen Time" is highlighted in red; scroll down & tap it.
Turn Off Bluetooth
Typically, a Wi-Fi connection is required for screen mirroring your phone with your TV without Bluetooth. Why can't I screen the mirror occasionally? Bluetooth interference and Wi-Fi slowness might lead to problems with screen mirroring. Therefore, try turning that off. Try switching Bluetooth on & off once more if it still doesn't work.
Here's how to disable Bluetooth on an Android TV to solve why does screen mirroring not work: 
Since AirPlay requires Wi-Fi, if the internet connection is down, you could experience such problems. Check to see if there are any solutions to strengthen the network connection.
Whenever downloading is intensive, pause it.
Don't connect as many devices to your network. You should consider upgrading your data plan if you're using cellular data. However, if a Wi-Fi connection isn't accessible, we advise utilizing an HDMI cable to link your phone and TV. If an HDMI cable is being used but not performing as expected, see if the cable is broken or not connected properly.
See Also: How to Connect Wii to Smart TV | Complete Guide
Verify Settings Across All Devices
It's critical to confirm that the settings on both the phone & your TV are accurate to mirror your phone's screen with your TV effectively.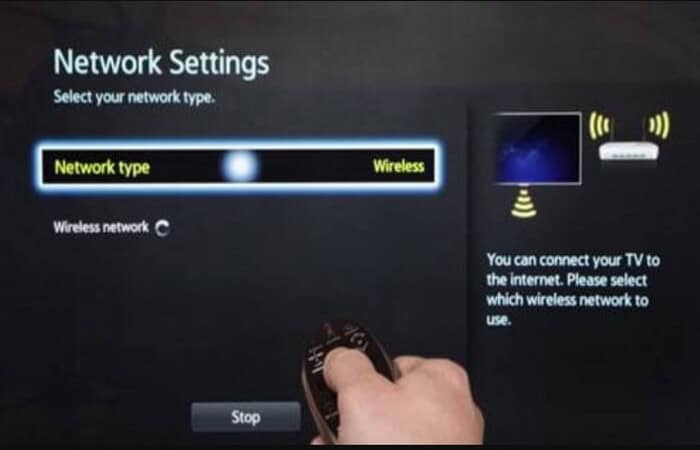 Ascertain whether you have multiple TV inputs. You won't be able to use screen mirroring for your TV if it is set to an HDMI input. Switch the HDMI input to a different option, such as Screen mirroring, in the TV's settings.
Offset Your TV
Put your phone next to your TV.
You must keep your phone quite close to your TV to flawlessly screen reflects your phone onto it. Screen mirroring may only work correctly if you have located a short distance from your TV.
Use Only One Phone At Once
Multiple devices cannot be used with screen mirroring services. Therefore, it may only function if you mirror two devices simultaneously.
They both display error messages whenever they attempt to connect to the same network. Therefore, ensure that the TV is only connected to one phone.
Connect Your Smartphone To A TV
Before you may screen the phone's mirror on the TV, first you need to pair your phone with it. You must complete this step for authorization on most smart TVs. The TV manual has all the instructions for pairing your device with the TV. Using the appropriate input option on your TVs or screen for solving screen mirroring won't work.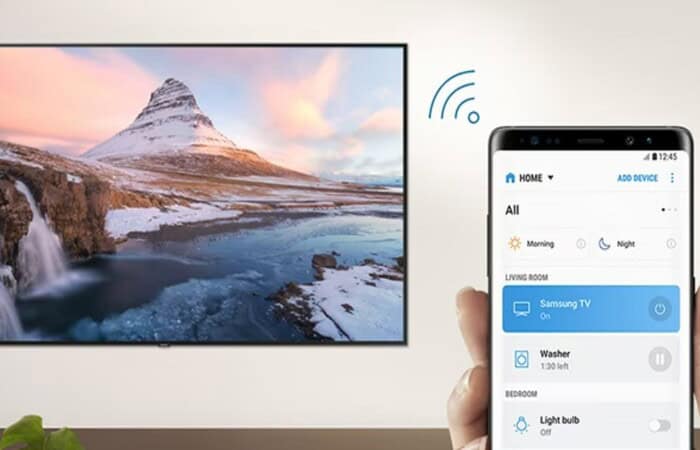 You can select from a variety of input modes for monitors and TVs. You must first choose the connection mode for your Windows 10 computer and input the mode number in the TV's settings; for instance, your PC is linked to HDMI 2 port. This instructs your TV to retrieve the content from the specified source & display it on the screen. Almost all TV remote controls contain an Input Mode / Source button.
See Also: How To Find The Wifi Password On Mac [Complete Guide]
FAQs
How can I fix my Screen Mirroring not working ?
If the screen mirroring isn't working, you can use most of the alternatives we described above on your Mac. You can restart your Mac, check the audio, and more, as well as the Wi-Fi connection. But if they are not working you can use this Mac- specific fix.
Why there is no audio when I mirror my screen ?
Check whether your device's volume controls are on mute if screen mirroring is functioning on your TV, but you cannot hear any audio. Check to see whether the app on your phone playing the video is also muted. Your TV speaker could have hardware problems if such element are apparent.
Is there any solution for the screen mirroring not working ?
Yes, through our guide your mirroring will start working.
How to solve screen mirroring using mobile ?
You must first pair your phone with it and complete this step for authorization on most smart TVs. You can solve your screen mirroring by pairing.
Conclusion
As you can see, the screen mirroring not working. However, you don't have to give up. Instead, if you use the above options, you may screen mirror your phone device and take advantage of playing games or enjoying movies on a large screen.
Sourabh Kulesh, Chief Sub Editor at Gadgets 360. and TechiePlus, writes technology news online with expertise on cybersecurity and consumer technology.