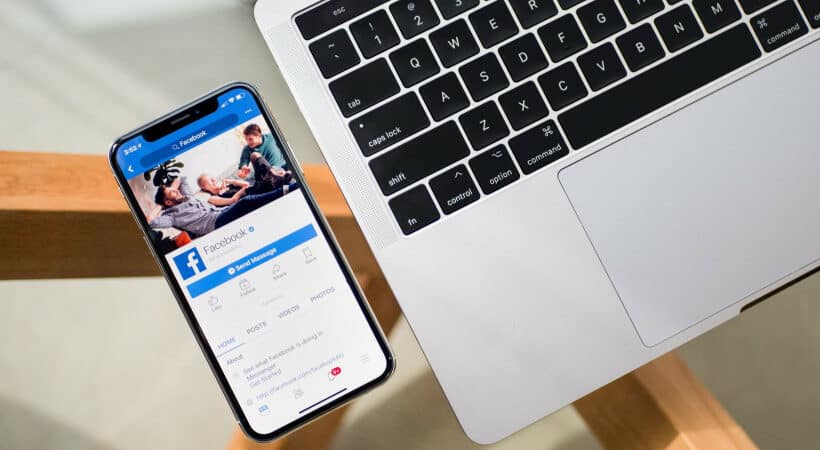 Have you attempted to download Facebook videos to your iPhone but been unsuccessful? The algorithm used by Facebook is what prevents you from downloading videos. However, there are techniques to save a Facebook video to iPhone.
You can choose three simple ways to download Facebook videos to your iPhone. You can get your replica of a video on your phone by downloading it from Facebook and you won't need to search across your timeline to share it that way. Also can use a browser extension or third-party programs to download the video. Additionally, you have the choice of downloading it via online services.
Here's how to get a Facebook video onto your iPhone.
See Also: How To Change Name Of Facebook Group Easily
How To Save Facebook Videos To IPhone? 
If you want to save a Facebook video to an iPhone, you can accomplish so quickly and easily by using one of the three methods listed below.
Utilizing Facebook Video Downloader
Try the Facebook Video Downloader Apps available on the Apple Store if you want to save a Facebook photos or video to your iPhone without being distracted by adverts or plugins. It allows you to download videos using URLs from websites like Facebook and transfer data to or from your iPhone. 
Before we start, let's explore how to obtain a Facebook video's URL. You cannot copy the URL of a YouTube video directly from the address bar; instead, you must right-click the Facebook video you wish to download and select "Show video URL."
Facebook video downloads for iPhone:
Install the Facebook video Downloader app on your iPhone by going to the App Store. Scroll to the video you wish to download to your Facebook account, then hit the Share button and choose Copy Link to copy the URL.
Launch the third-party program, The Facebook video downloader, once you have the URL.
A website for downloaders will be opened. The Facebook video URL you copied in Step 2 above should now be pasted into the Facebook symbol on the website. If you get the message, follow the instructions and press Download.
The third-party app's Storage section will store the file. The video's name may be accessed by tapping the ellipsis (three dots) adjacent to it. Pick Open In, then select Save Video. Your camera roll will now contain the video.
See Also: How to Get Titanium TV for PC, Android, iOS in 2022
Utilizing A Browser Extension 
How to save a Facebook video? Facebook videos may be downloaded to your computer via a web browser, and then you can copy them to the DCIM file on the iPhone to access them wirelessly.
To save Facebook videos, you must first apply a video download extension to your browser to download videos from Facebook using that browser. Facebook video downloader plugins are widely available. 
Facebook video downloads for iPhone:
Enter Chrome Web Store by typing "Video Downloader for Facebook" into Google and clicking the search result. Download the extension, install it, and restart your browser.

Play the Facebook video you wish to download to your computer.

Hover your cursor over the video to reveal the "Download" button. To save a Facebook video to your PC, click on it.
You are utilizing a USB cord to link your iOS Phone to your PC. After that, unlock your iPhone and trust your PC.  To do this, navigate to "This PC" > "[your iPhone name] > "Internal Storage" > "DCIM" > "100APPLE," and then transfer the downloaded video there. 
To watch the video saved to your Camera Roll, open the "Photos" app on your iPhone
See Also: Best USB Bootable Software- Top 10 For Windows And Mac [Full Review]
Utilizing Online Services
It is undeniably practical to use online video downloaders to download Facebook videos to a PC or an iPhone. However, using such services to download Facebook videos is sometimes inconvenient. Ads that keep coming up or being redirected to other purchasing websites could annoy you. 
The methods listed below will show you how to use an online tool if that's what you prefer to do, regardless of any difficulties you could run across.
You can download videos from Facebook to your iPhone using one of the several internet video downloaders.
Facebook video download for iPhone:
Visit Facebook and sign in using your credentials. Choose "Show video URL" from the context menu when you have located the Facebook video you wish to save. Open the website https://www.getfvid.com by copying the URL.
Insert the URL there and select "Download" from the menu. You will find various downloading choices based on the video's original resolution. By selecting "Convert to MP3," you can generate the video to audio.

Choose a download option to save the YouTube video to your PC.

The downloaded video file will be stored in your computer's "Downloads" directory. Copy the video to your clipboard by going to the "Downloads" folder.
Trust the computer, unlock your iOS device, and connect your iPhone to the PC. Paste the video here by going to "This PC" > "[your iPhone name]" > "Internal Storage" > "DCIM" > "100APPLE."

Check out the video on your iPhone in the Photos app's Camera Collection.
See Also: How To Unlock An Iphone Without Password [Step-By-Step Explanation]
FAQs
Can you download a Facebook video to your camera roll ?
The standard Facebook app does not allow you to save videos on your phone but you may save video directly to your phones camera roll using Video Downloader apps. Friendly social Browser is one programme that performs admirably for Android and iPhone users.
What to consider before saving videos from Facebook ?
When you download movies from Facebook to your phone, there are a few 'rules of thumb' to remember. Watch the quality of the memory of your phone. Your iPhone should not be jailbroken to obtain Facebook videos. It is dangerous and voids your guarantee.
Is Facebook Video Downloading Plausible ?
You can download a Facebook video as long as it is set to public. Users of iPhones must employ a Video Downloader application. Facebook allows you to save the video once you click the triple circles at the top of the video post. The video is not saved on your smartphone, it is merely stored in the application so you can watch it later.
How can I download a video to my iPhone using Safari ?
You can open the desired video in Safari and tap it to reveal the three dots if you want to download it to your Camera Roll. Tap 'Save to Camera Roll' after that.
Conclusion
When you share content on social media, downloading Facebook videos allows you to grow your library. However, Facebook forbids downloading videos. I would much prefer that you return to watch. But these were a few methods to save a Facebook video to iPhone.
See Also: Top 8 Ways To Fix: Safari Not Responding On Mac
Sourabh Kulesh is a Chief Sub Editor at TechiePlus. He has worked in a national daily newspaper, a news agency, a magazine and now writing technology news online. He has knowledge on a wide gamut of topics related to cybersecurity, enterprise and consumer technology.