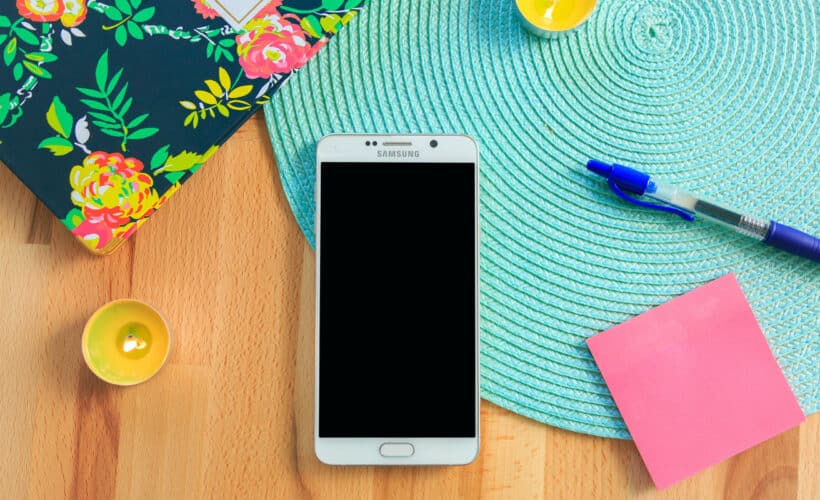 Samsung is among the comprehensive phone companies around the globe. One common issue of Samsung phones constantly popping up is Samsung Messages crashing.
This article discusses fixing this issue through various methods like restarting, opening the messages app in safe mode, removing third-party apps, and many more. These techniques will help you solve this issue efficiently and in no time.
Samsung users often get the message that the messaging has stopped, which becomes frustrating over time as you need the app to check up on your day-to-day things. Read the article on how to fix the issue if Snapchat keeps logging you out. We will explain to you how to stop Samsung Messages from constantly crashing.
See Also: Unable To Connect To The Samsung Server: How To Fix It
Top 9 Ways To Fix Samsung Messages Crashing
Following are the nine easy fixes you can use to stop the Samsung Messages from crashing:
Restart Your Samsung Device
If your Samsung Messages app keeps crashing, one thing that you can try first is restarting your phone. Here are the steps to go along with to continue your phone and stop the Messages app from crashing:
After booting, you can check whether Samsung messages stop again.
See Also: 8 Best OBD2 Apps For Android And iPhone In 2023

Opening The Messages App In Safe Mode
Some apps are highly deceitful and try to make many changes to your gadgets. They also make other apps crash as soon as you launch them. Thus, it is super necessary to scrap them away. But to work this efficient technique out, your phone must be in safe mode. Once you realize the Messages app works safely, you can determine where the problem originated.
Once your device reboots in safe mode, launch the Messages app and check if it still crashes. If it does, you must find out the third-party app causing the problem and remove it immediately.
See Also: How To Install Apps On SD Card On Android

Remove Third-Party Apps
After the second method, you will realize which apps are causing the issue of Samsung Messenger crashing. Some apps may be incompatible, which means they are not in harmony with your device. You can remove these third-party apps while in safe mode like this:
See Also: How To Change Language On WhatsApp (iPhone & Android)

Update The Messaging App
A simple reason why messages keep stopping on your Samsung phone can be that you have not updated your device. You can resolve the issue of the Samsung Messages crashing by updating your phone like this:
Then, in My Apps and Games, search for the Messages app and click Update.
Clearing Samsung's App Cache And Data
Cache files or messages can build up and cause the issue of Samsung Messages crashing. Hence, scraping them away before they cause more damage is essential. Here are the steps to follow if you want to scrap away cache data:
In your device Settings, tap on the Apps section > three dots on the top right corner> Click to 'Show System Apps.'
Once done, follow the first method of restarting your device.
Wiping Cache Partition Entirely
Several files on our devices cause a hindrance to the functioning. These files can be responsible for the issue of Samsung Messages crashing. Wiping the cache partition helps eliminate all these files so the device can work better and more efficiently.
Then it would be best if you put it into recovery mode. But keep in mind that every model or device has a different way of being put into recovery mode, but here is the basic one. 
You can long press the volume, home, and power buttons altogether. Keep the long press going on until the phone seems to restart again.
Once this is over, restart your phone to its new given life.
Update Samsung's Operating System
Like apps need updating, even your operating system needs to update occasionally. Messages keep crashing if your OS has not been updated in a while. This technique can be utilized when Textra keeps stopping.
To update the Android operating system, first, go to Settings.
Scroll down until you find System.
Tap on 'System Updates' and then 'Check for Updates.'
Perform A Factory Reset
After trying out all these solutions, none work, and you are losing hope, do not worry! We can still do a factory reset to fix the issue of Samsung messages crashing. One thing to make sure of before factory resetting your phone is to take a backup of all your data. Once you do a factory reset, all data is lost, and your device will be completely bare. Check out how to install Spectrum on Samsung TV.
Scroll down to 'System,' where you can click 'Reset.'
Freeing Up Storage Space
Over the years, your device has collected many files, images, and folders. This can cause unwanted ones to build up all the Storage. This leads to the device malfunctioning or several apps stopping.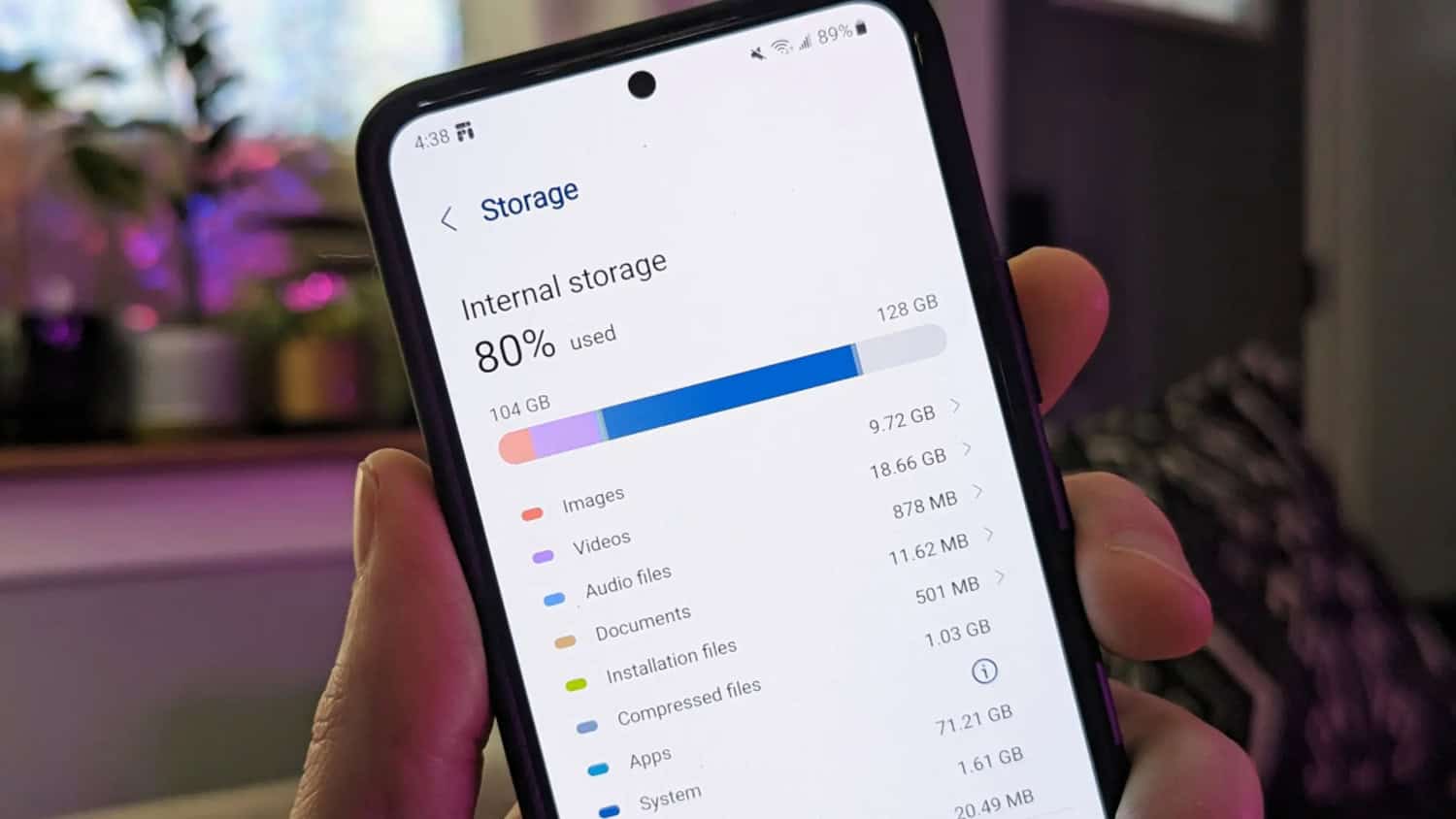 To solve our problem, you can also clear up some storage space.
FAQ'S
Are there any other reasons besides these for the Messages app to crash?
One issue that can cause Messages to crash is the network connection. Suppose you have changed your network in the past few days, so the app may not have adjusted well. You can reset the network settings to eradicate this technical issue from the Android gadget.
What does it denote when an app crashes?
An app crashing means that it is not opening despite trying multiple times. It is forced to close or exit as soon as you open it. This issue is usually not serious and can be fixed by simply updating, cleaning the cache data, or resetting it.
Is your device damaged once an app starts crashing?
An app crashing does not mean that the device is not salvageable. It simply means you need to care for it better. An app crashing can be fixed by easy and quick techniques like a reset, clearing cache partition, or updating the app or device.
Is there a better method from the above-given ones?
You can try whichever technique you feel is quick and easy. As long as your Message app starts working again, it does not matter which technique you use. If one technique for Samsung message crashing does not work, try the next one.
Conclusion
We hope this article was truly captivating and insightful for you!! With these questions, our article on Samsung Messages crashing ends. The eight easy fixes will help you get your Samsung phone and Messages app back to normal.
See Also: Wondering Why Does My Xbox Keep Turning Off? [Solved]
Sourabh Kulesh, Chief Sub Editor at Gadgets 360. and TechiePlus, writes technology news online with expertise on cybersecurity and consumer technology.